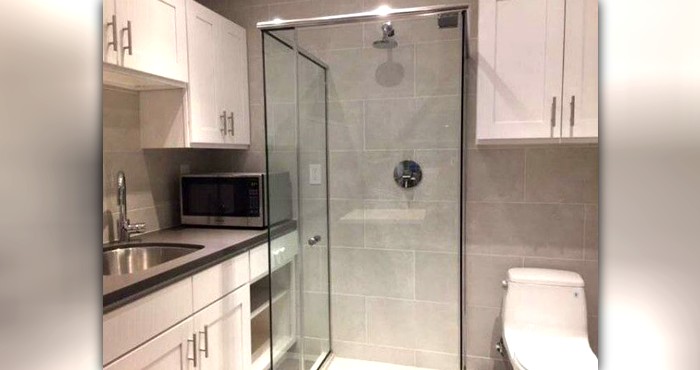 Renovation Fails
It's where families gravitate on holidays as their noses follow the aromas of fresh-baked pies; it's where families sit down together at the end of a long day. A kitchen, no matter how huge or furnished, is often described as the heart of the home.
Well, not every kitchen lends itself to those perfect scenes of familial happiness. Some actually look like the settings of nightmares, complete with drawers that can't open, colors that don't match, and appliances that won't function properly.
Doll Kitchen
Most people would agree that a pop of color would brighten any room.
but seven different colors is a bit too festive don't you think? Still, Barbies used as casual decor is pretty special.
Marble Kitchen
Usually, when you see marble in a kitchen it's stunning… and it's also real and, you know, not sponge painted across every single cabinet.
This looks more like a crime scene than ancient Rome.
Kidney Counter
From the decorations in the room, it's clear they were going for a western theme, but they missed the mark on the island.
What, we think, is supposed to be a large kidney bean just looks like a large… well, human kidney.