These Are The 50 Best Cities for Each State In The USA
The USA is a country with a diverse range of cities. From the beautiful lakes to the mountains, the festivals and the art, we've rounded up the best cities in USA, from Alabama to Wyoming.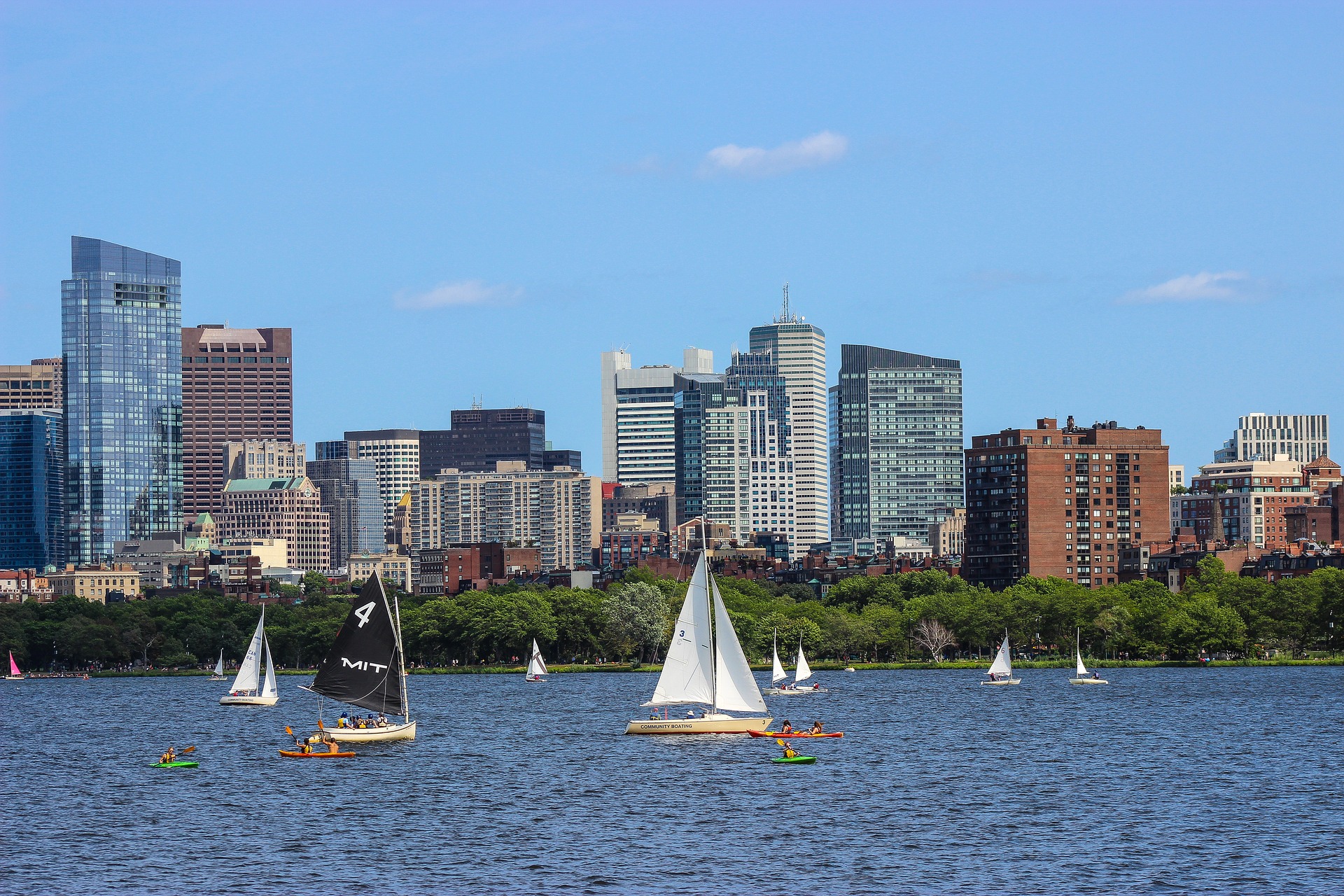 What the best cities in USA are will forever be a hot debate. Let's face it, this country is vast and filled with hundreds of beautiful, vibrant cities with plenty to offer. The USA is home to such a diverse range of cities that all offer something unique. We've got beaches, mountains, busy urban areas and quirky small towns.
While the best cities in the USA can be measured by many factors like cost of living, education and mobility, we ranked the country's cities by overall quality of life. What can a city offer? We're showcasing cities with infectious energy that is fueled by its diverse people, its arts and culture scene and the breathtaking natural beauty.
Find your state! They are listed in alphabetical order by state name.
1.) Alabama: Huntsville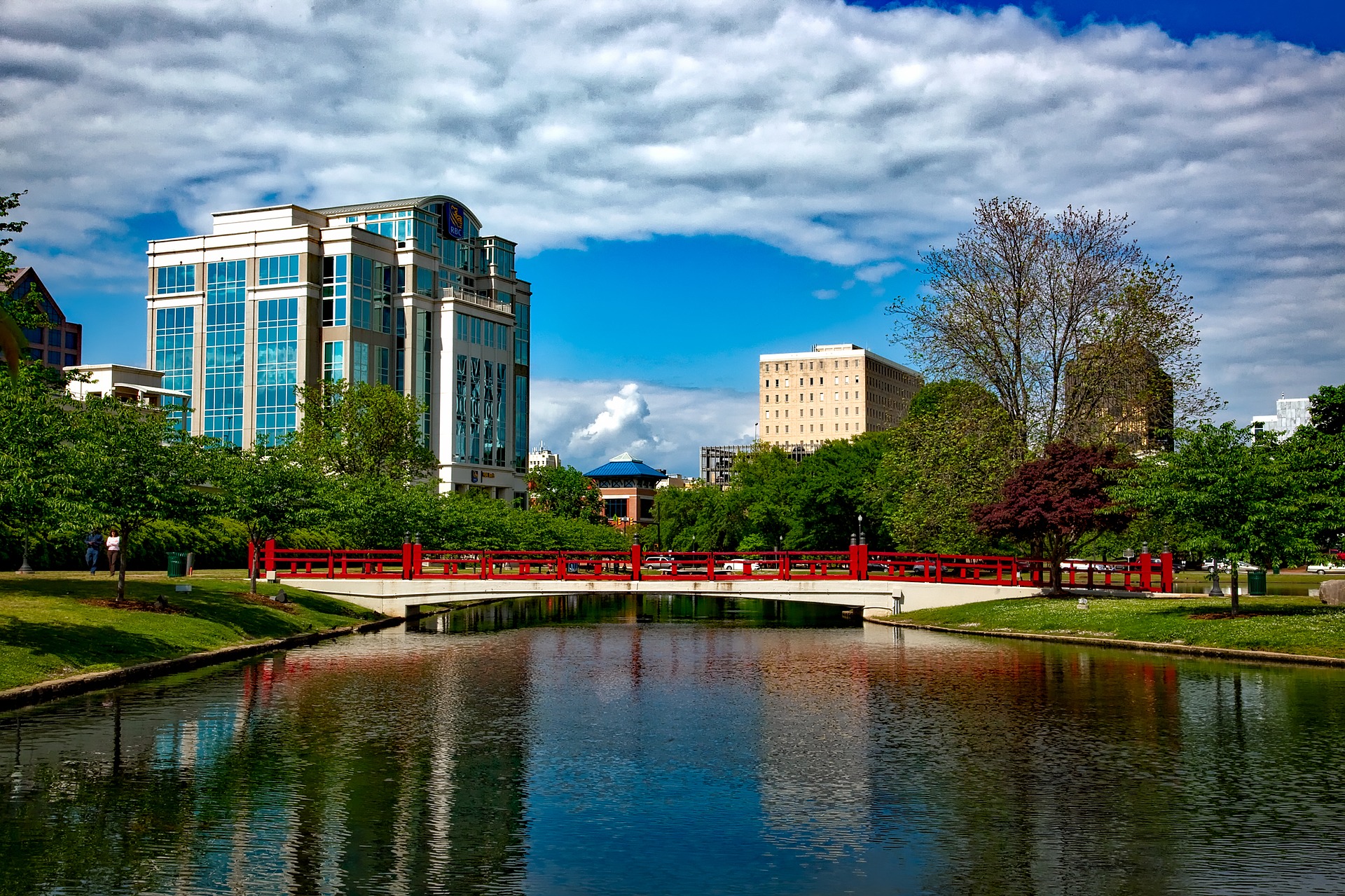 Population: 194,585
Average house cost: $168,900
Average daytime temperature: Summer: 81F Winter: 57F
Huntsville is a city tucked in the heart of Alabama that has something for everyone. With the boom in recent years of computer science and engineering jobs, the city has grown to be a hub for both professionals and families. If you'e into hiking and nature, Huntsville is equipped with botanical gardens and plenty of nature trails, beautiful state parks and many more opportunities to take in the beautiful Alabama country.
2.) Alaska: Juneau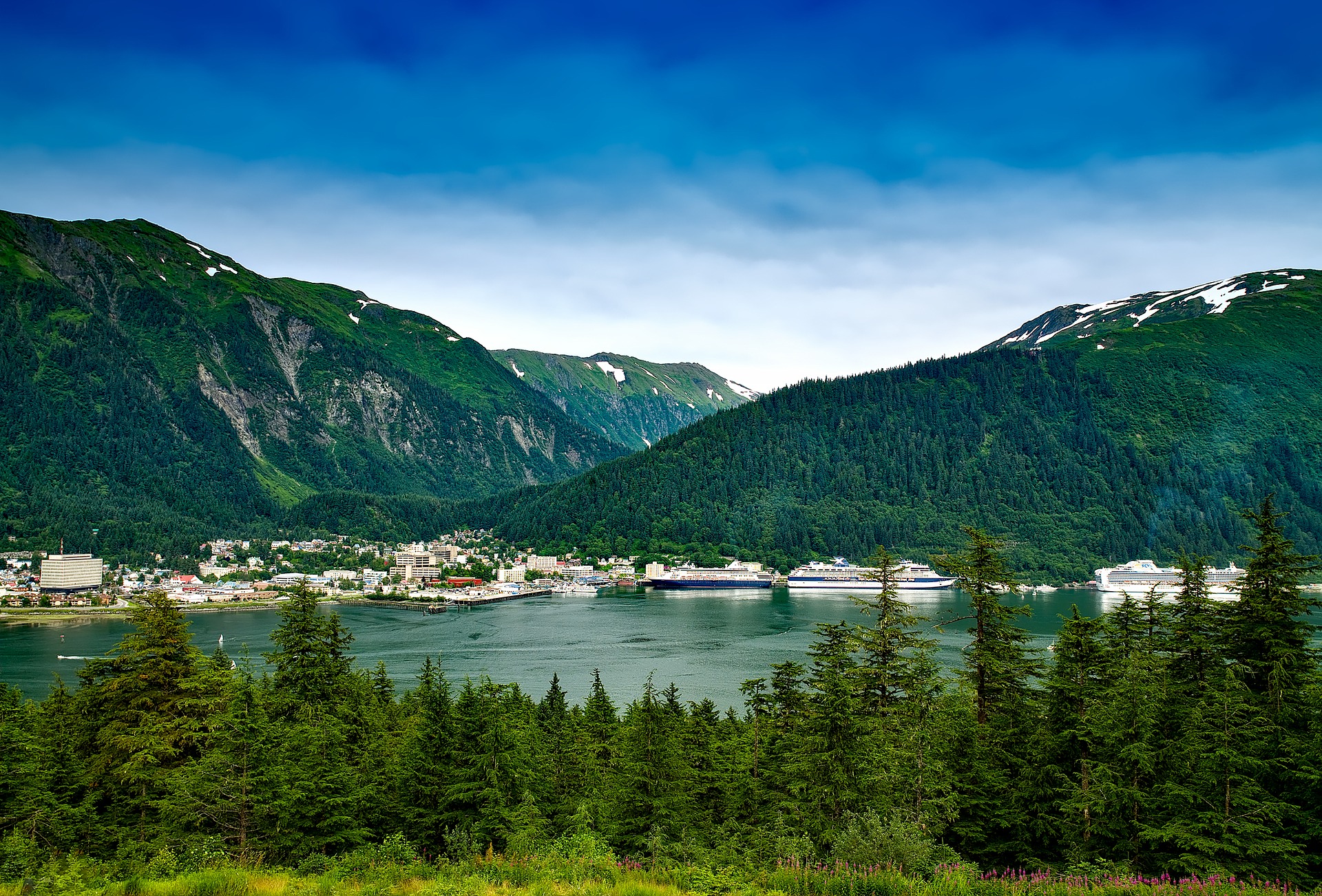 Population: 32,468
Average house cost: $329,500
Average daytime temperature: Summer: 61F Winter: 28F
Juneau, Alaska, is both the second-largest city and the capital of Alaska. Like most cities in Alaska, save for Anchorage, Juneau's small-town vibe is alluring to both tourists and locals. Juneau gives you a taste of the rich culture of southeast Alaska, and has spectacular scenic views throughout the city. Juneau is tucked away in the state's panhandle, is only accessible by boat or plane, and is a paradise for lovers of the outdoors. Mountains, wildlife, beaches and breathtaking views are right outside your front door in this town.
3.) Arizona: Tucson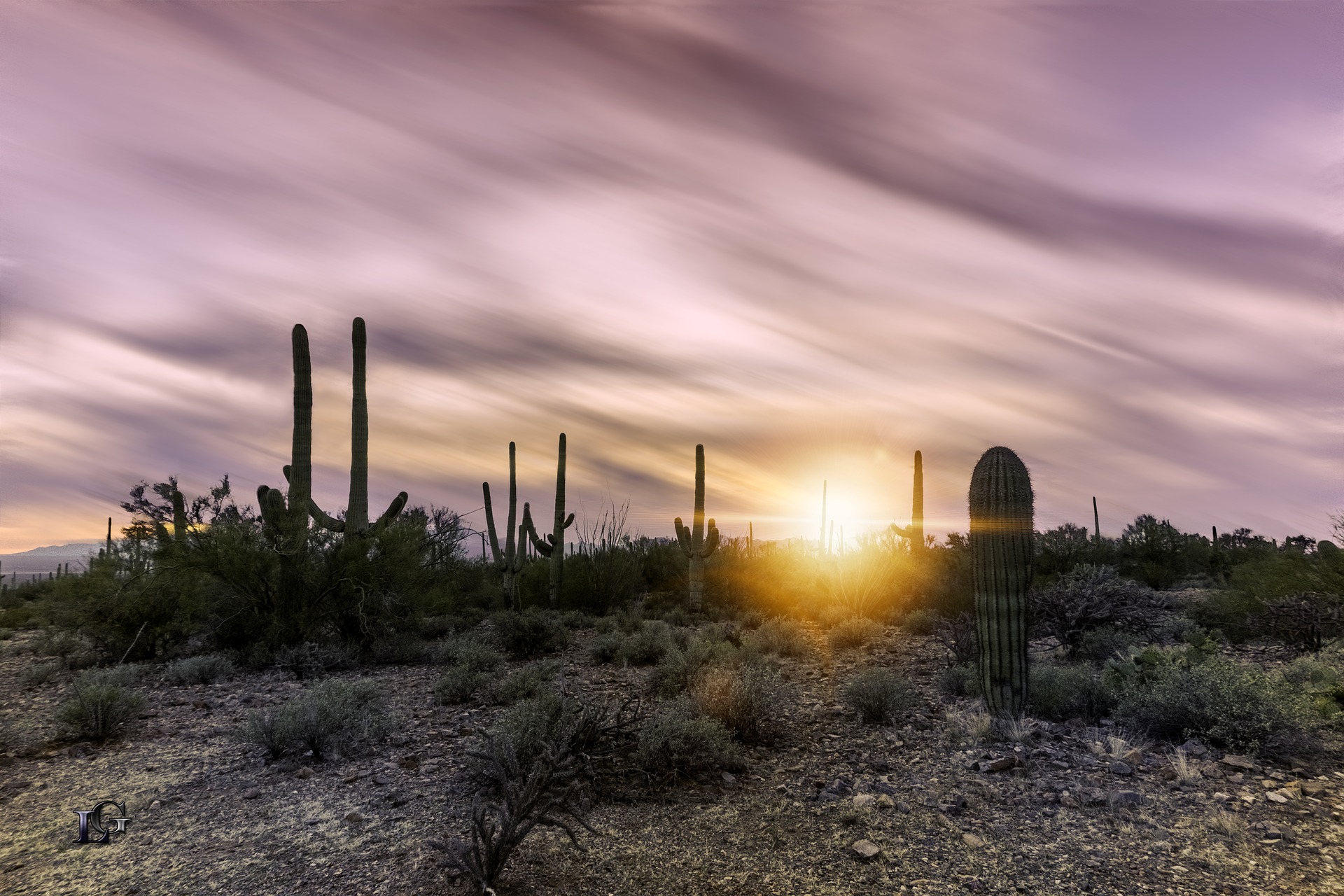 Population: 535,677
Average house cost: $132,200
Average daytime temperature: Summer: 87F  Winter: 52F 
Pretty much every major city in the U.S. boasts an impressive food scene and culture, but Tucson is one of the only ones that has a cosign from UNESCO. This Sonoran Desert city was one of the first cities to be named a UNESCO City of Gastronomy in the USA. Tucson is also bursting with an amazing beer, arts and local music scene that'll satisfy the art kid in you. Outdoors lovers will not be disappointed in the spectacular views of the surrounding mountain ranges, the accessible biking and hiking trails and the amazing Saguaro National Park.
4.) Arkansas: Fayetteville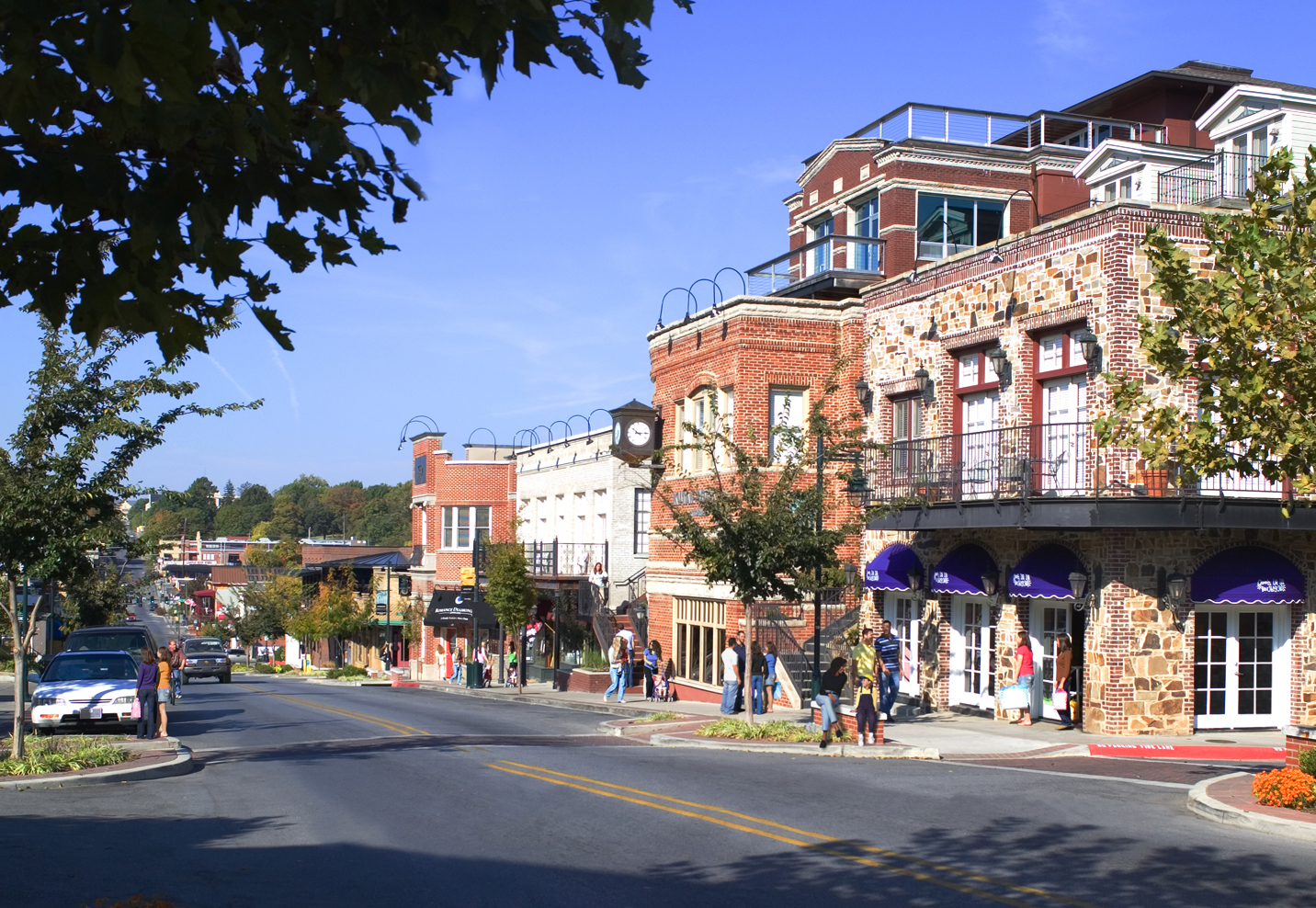 Population: 85,257
Average house cost: $186,200
Average temperature: Summer: 73F Winter: 38F
It's hard to achieve the perfect balance of city and country, and Fayetteville, Ark., achieves just that. With the fast-paced energy of the University of Arkansas and the charming Fayetteville town square, you've gotplenty of movement happening in the city, (hello, Sunday farmer's markets)! Disconnect from the city and experience the beauty of the Devil's Den Park and take a stroll along Lake Fayetteville for a wonderful balance of nature.
5.) California: San Diego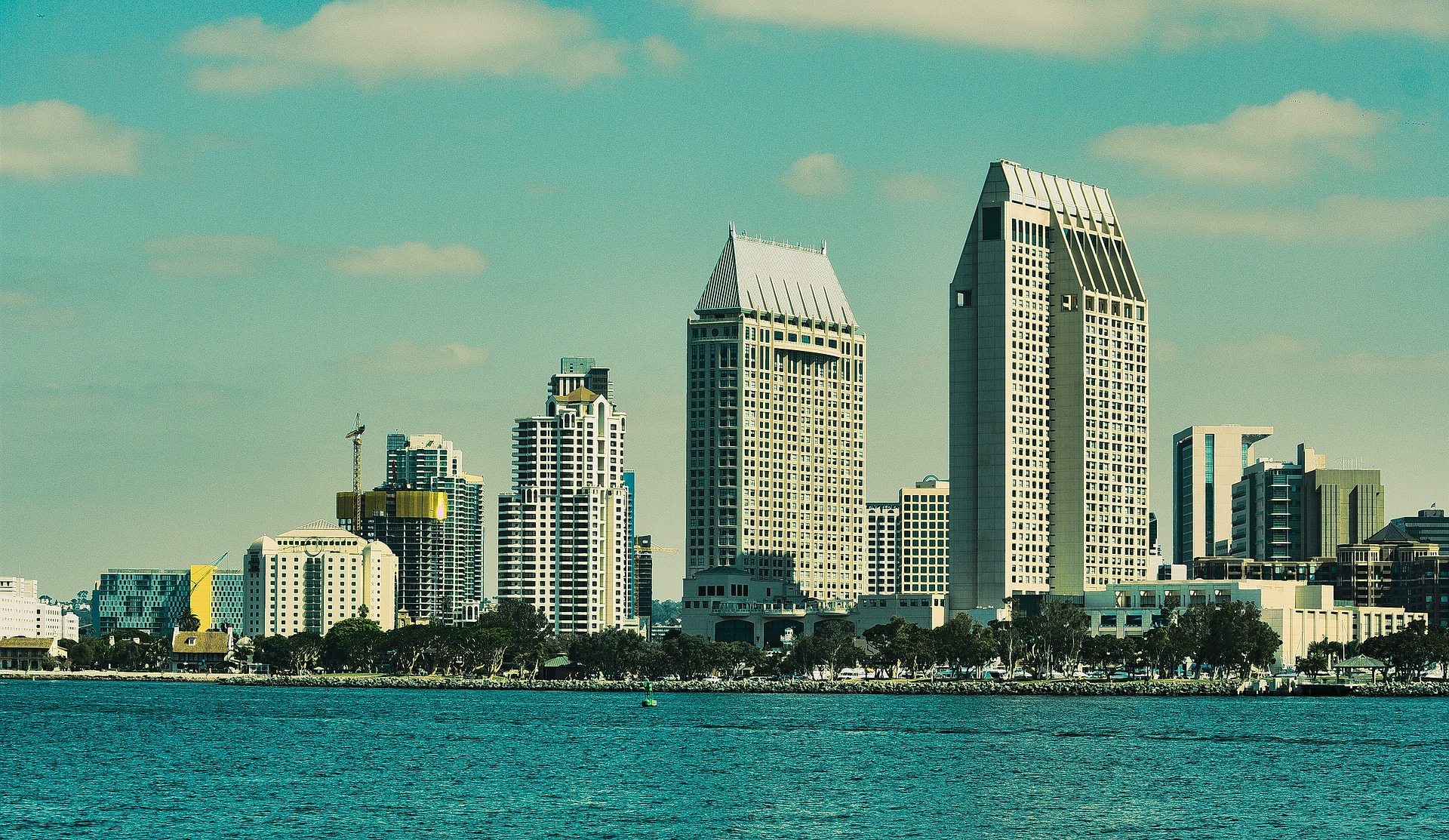 Population: 1.42 million
Average house cost: $488,600
Average daytime temperature: Summer: 75F Winter: 65F
San Diegans would argue that you haven't eaten tacos until you've been to San Diego. They put up a good argument, as it's the last city on the way to the Mexican border, and the evidence of Mexican history and cultural heritage are all over the city. Besides the authentic taco scene, San Diego has beautiful secret beaches, a craft beer scene that rivals other Californian cities, and plenty of hikes to keep you active.
6.) Colorado: Aspen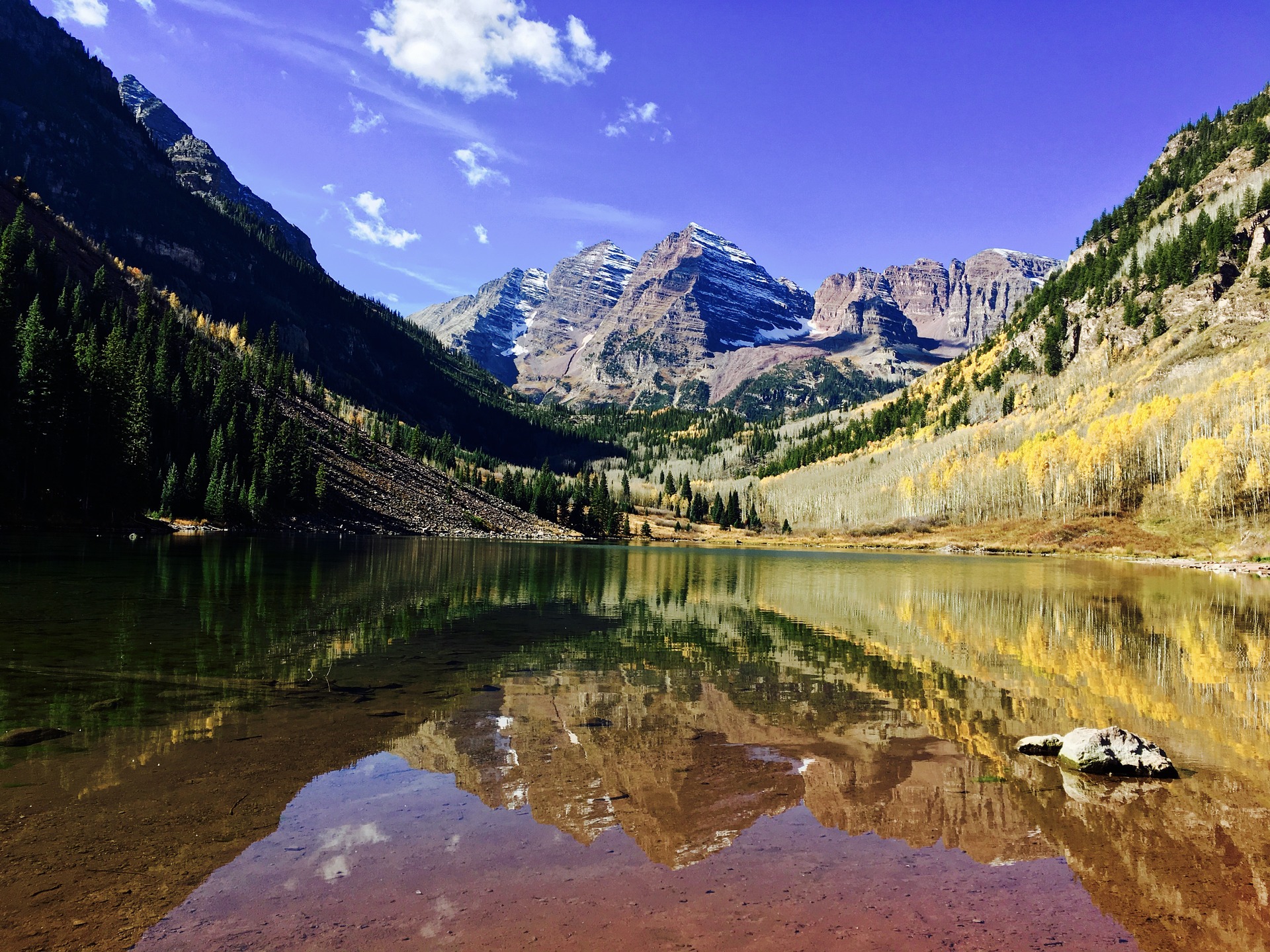 Population: 7,359
Average house cost: $483,000
Average daytime temperature: Summer: 75F Winter: 36F
Whether or not you consider Aspen a city is relative, but you can't beat the charm of Aspen, Colo. Nestled in the middle of Colorado's Rocky Mountains and home to several ski resorts, Aspen is a ski lover's paradise and a delightful place to be.
7.) Connecticut: Norwalk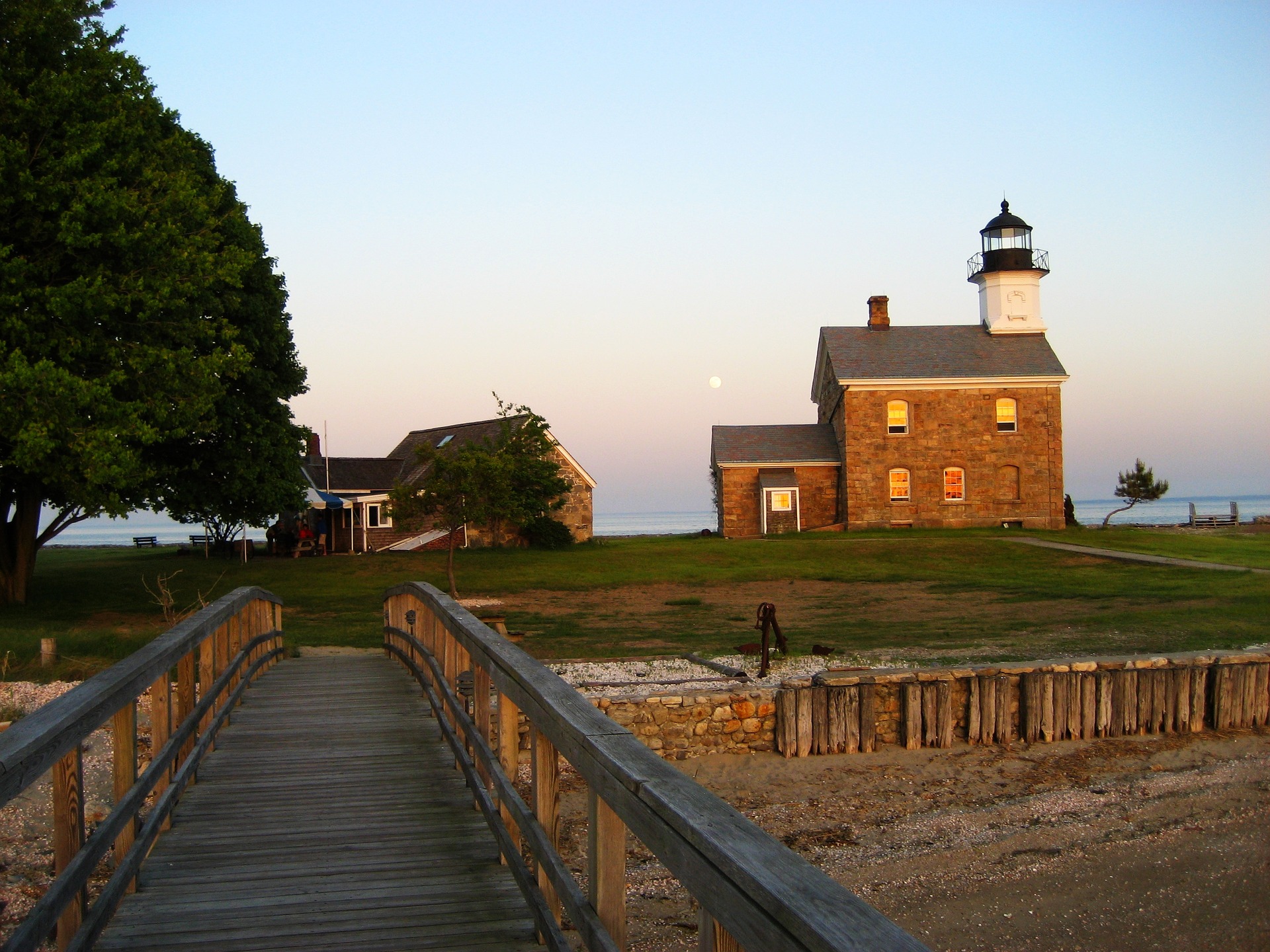 Population: 89,005
Average house cost: $350,600
Average daytime temperature: Summer: 81F Winter: 39F
Norwalk is a small, coastal city in Fairfield County with all of the perks of living in a city and living in a coastal town. Think beaches, forests, the huge Maritime Aquarium and plenty of outdoor activities. Norwalk is neighbored by several charming coastal towns, and if you're looking for a city getaway, New York City is only 40 minutes away.
8.) Delaware: Wilmington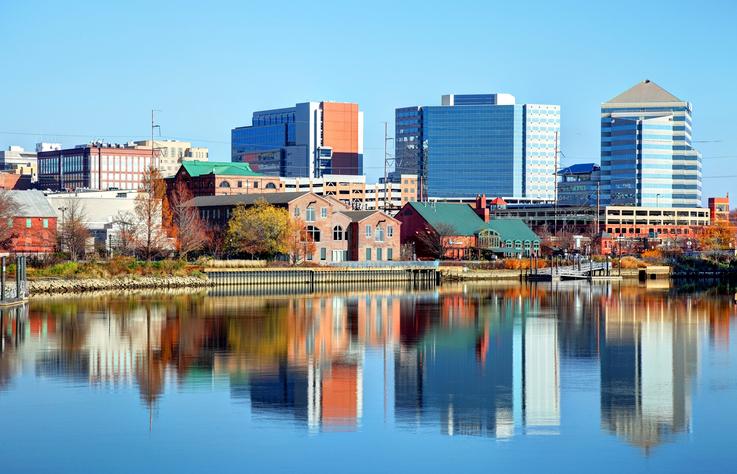 Population: 71,106
Average House Cost: $162,400
Average Temperature: Summer: 72F Winter: 35F
Wilmington is a city proud of its arts and historical heritage. Its carries on the legacy of the wealthy Du Pont family, where their mansions lie. You can also check out the influence of the family at the Hagley Museum. A short drive up north will take you into the Brandywine Valley, where nature and history meet.
9.) Florida: Sarasota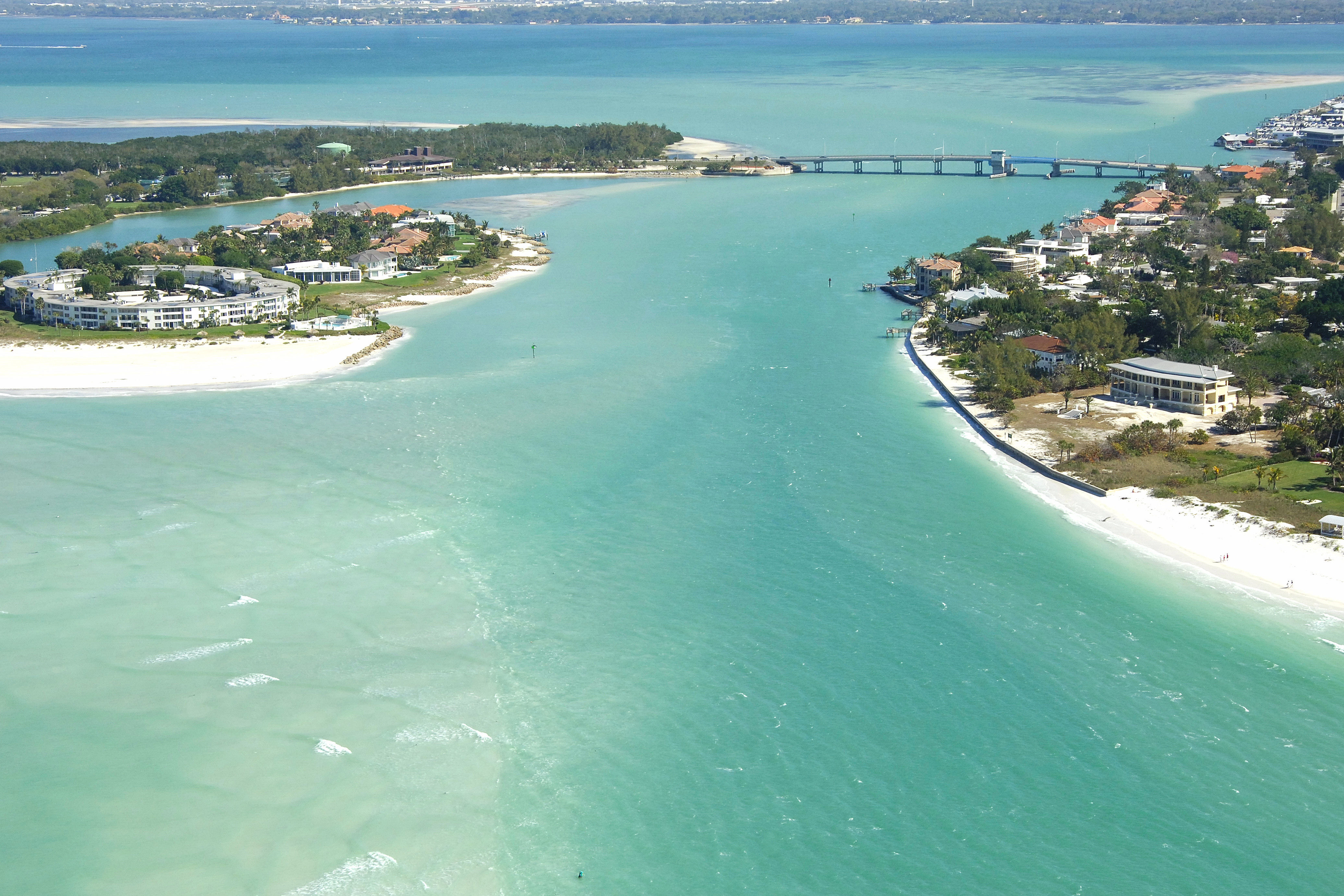 Population: 56,994
Average house cost: $259,800
Average temperature: Summer: 90F Winter: 72F
Sarasota is a city south of Tampa on Florida's Gulf Coast. Recently, it has been hosting a good amount of cultural institutes. The most famous is Ringling Museum of Art. It showcases old masters and modern art. There is also miles of beaches with amazing sand and blue water.
10.) Georgia: Athens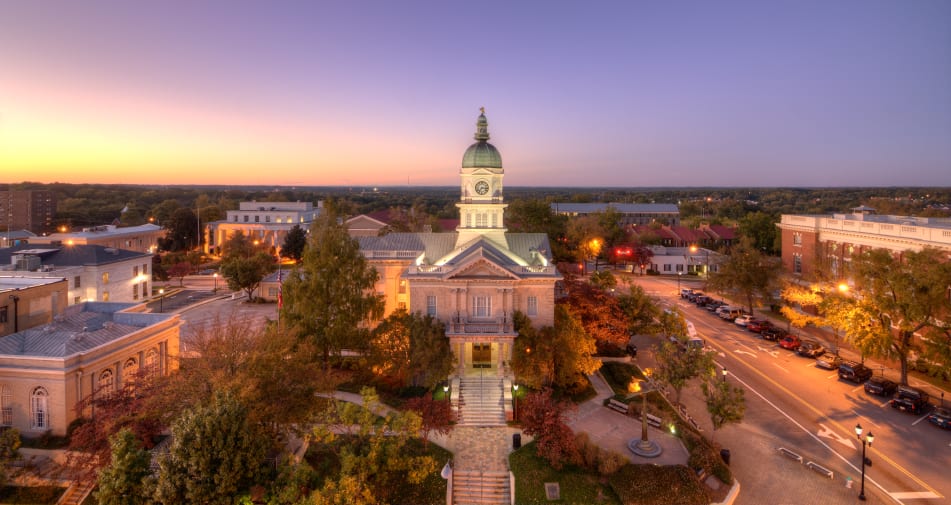 Population: 127,064
Average house cost: $152,600
Average temperature: Summer: 85F Winter: 54F
Athens is the quintessential college town of Georgia, filled with the endless energy of the young people that live there and the vibrancy of a small Southern town. Due to the student population, Athens never sleeps. There is always something going on, whether it's the live music scene or its abundance of bars on every corner (there seem to be more bars than people!). This hip college town takes the cake for places to be in Georgia.
11.) Hawaii: Mililani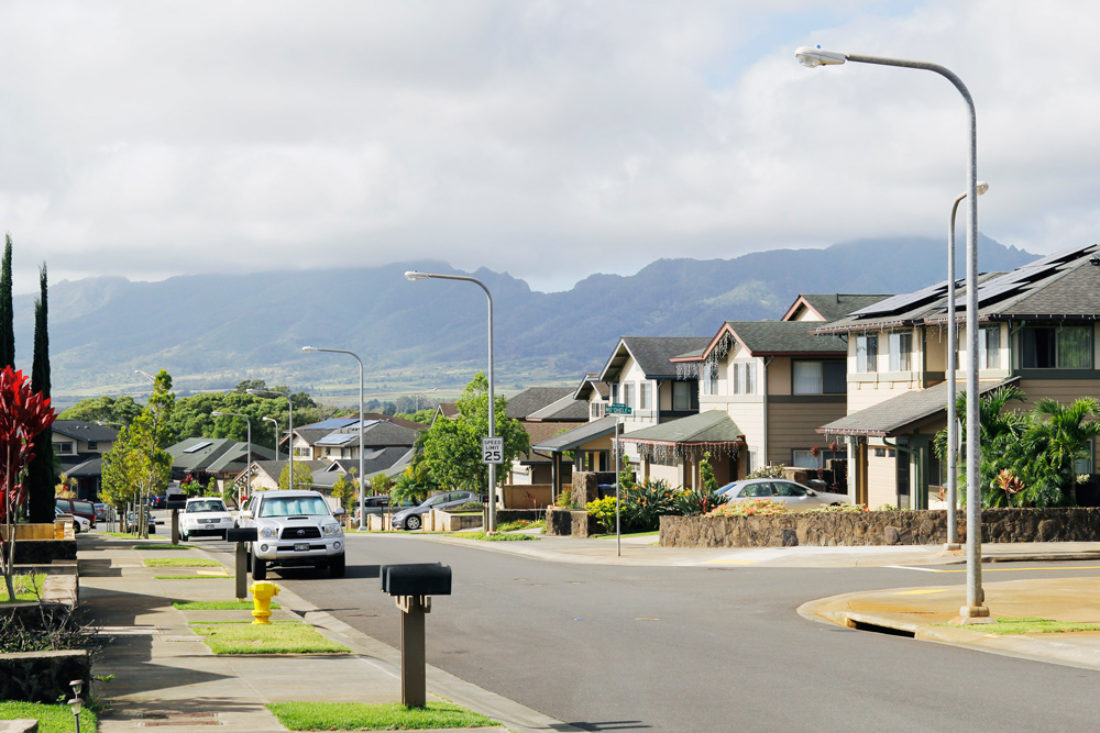 Population:  27,628
Average house cost: $726,400
Average temperature: Summer: 83F Winter: 77F
Mililani is a city located near the center of the island of Oʻahu. The town is filled with beautiful beaches.
12.) Idaho: Coeur d'Alene
Population: 50,665
Average house cost: $172,700
Average temperature: Summer: 81F Winter: 38F
As you can tell, we're suckers for a city life that has the perfect amount of city as it does nature, and Couer d'Alene has just that. Coeur d'Alene is full of natural beauty, as it is situated along the northwestern coast of Idaho. Hike on the trails in Canfield Mountain National area and rent a boat on Lake Coeur d'Alene or take a picnic in the city park.
13.) Illinois: Springfield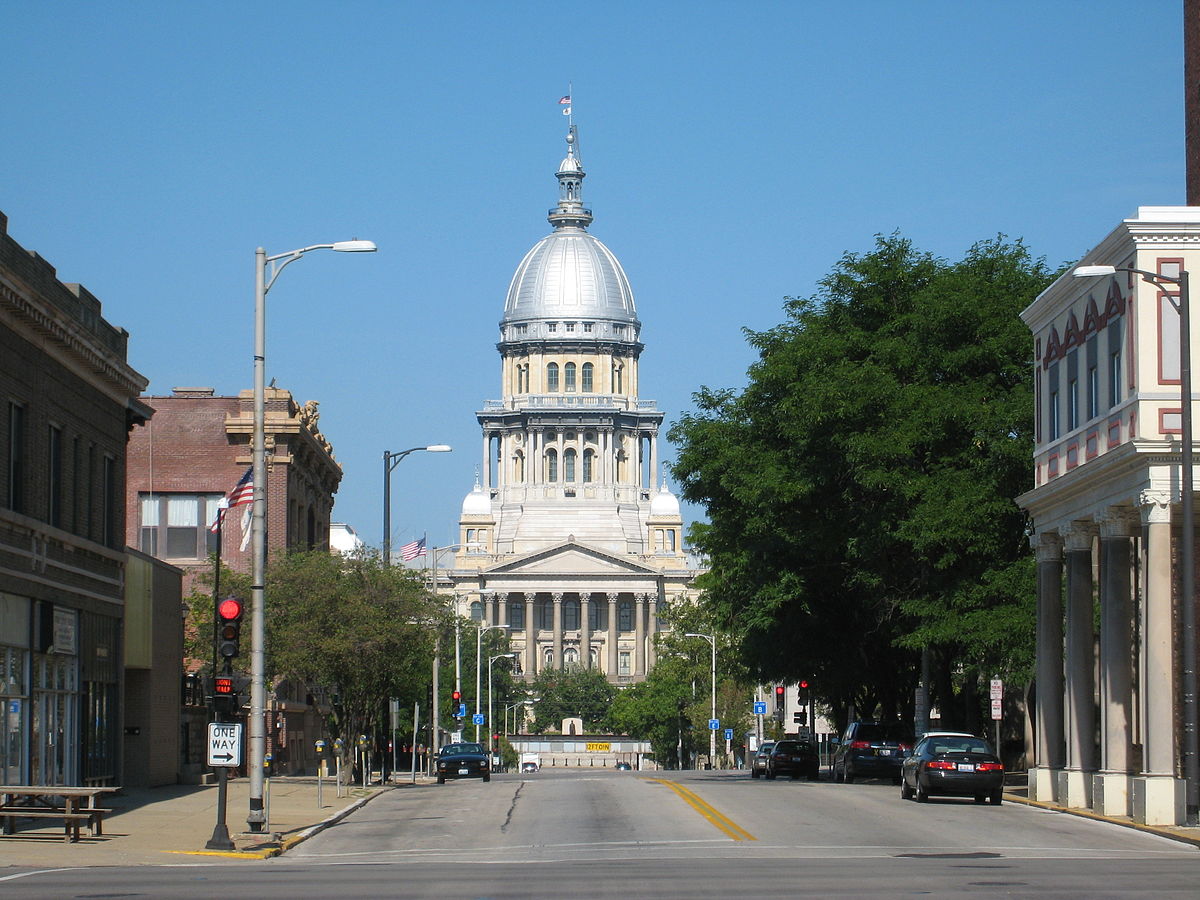 Population: 154,758
Average house cost: $107,900
Average temperature: Summer: 84F Winter: 39F
Discover the makings of your legendary vacation in Springfield, IL. Nowhere else can you find a more complete and authentic collection of Abraham Lincoln sites that let you step back in time to walk in the legendary president's footsteps. There is the nostalgia of Route 66 or take in the grandeur of the Frank Lloyd-Wright designed Dana-Thomas House.
14.) Indiana: Bloomington
Population: 85,071
Average house cost: $172,100
Average temperature: Summer: 84F Winter: 39F
Bloomington is a bustling college town in the middle of the rolling hills of the southern region of Indiana. Because of its high population of students, the city has no shortage of arts, music and sports scenes. For nature junkies, there are plenty of outdoor recreation activities to do as well. How does some fishing in McCormick's State Creek Park sound?
15.) Iowa: Des Moines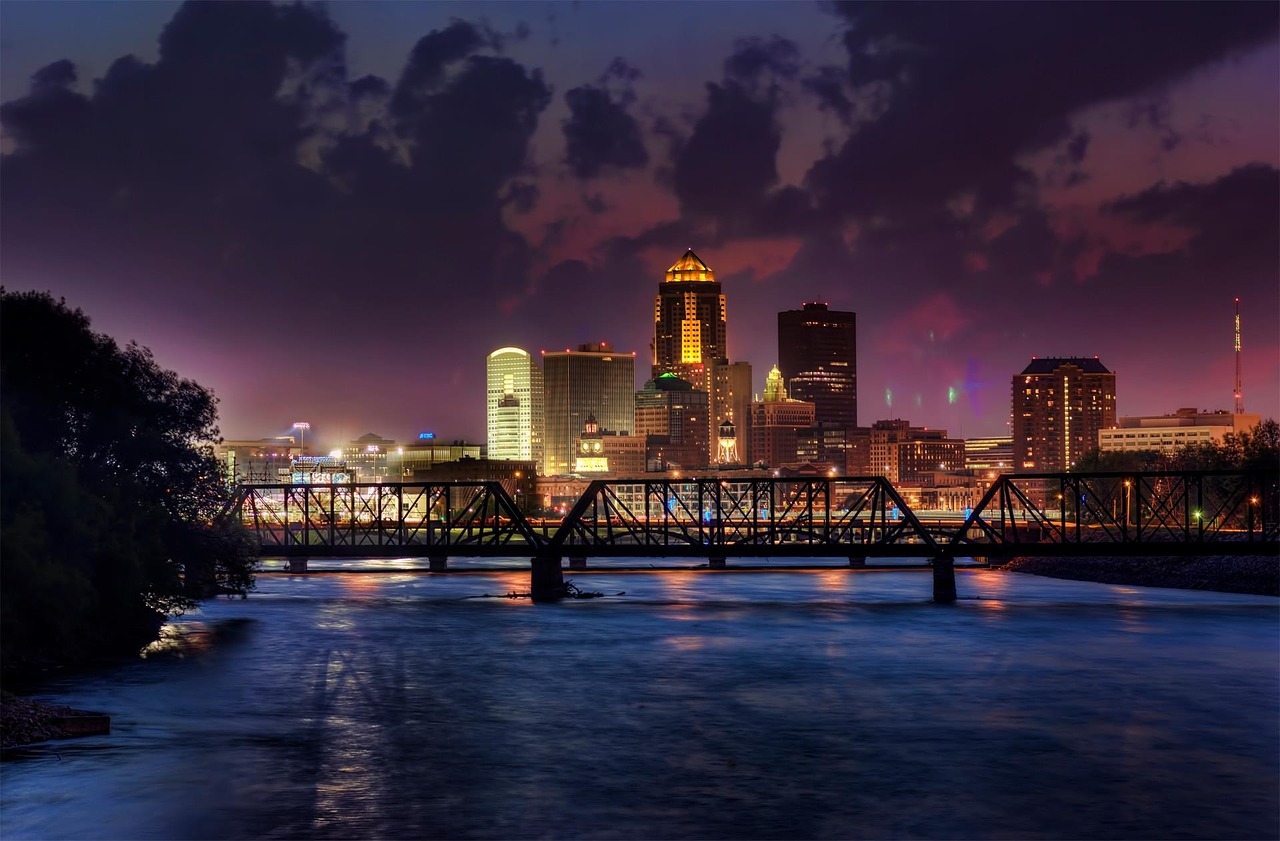 Population: 217,521
Average house cost: $119,800
Average temperature: Summer: 86F Winter: 36F
Recently voted one of the best cities to live in the US, the capital city of Iowa is known for its surging scene of young professionals, the active nightlife scene and plenty of breweries. It's also home to the famous Iowa State Fair, where you can enjoy all of the fried foods your heart desires. I mean, have you ever tried fried butter before?
16.) Kansas: Lawrence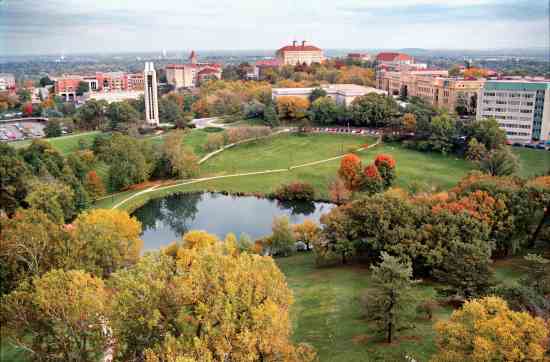 Population: 96,892
Average house cost: $177,600
Average daytime temperature: Summer: 89F Winter: 43F
Known as the "liberal bubble" of Kansas, Lawrence is known for its unique "hippie" culture. The city has a proud hippie/grassroots history that dates back to the city being burned down (by Missourians) for the staunch (and, yes, sometimes violent) opposition to slavery. The city now houses a flourishing art and music scene and has a unique small business-minded culture. You won't find any major malls in Lawrence, but you will find citizens who are invested in sustainability, community sharing and supporting local grassroots movements.
17.) Kentucky: Lexington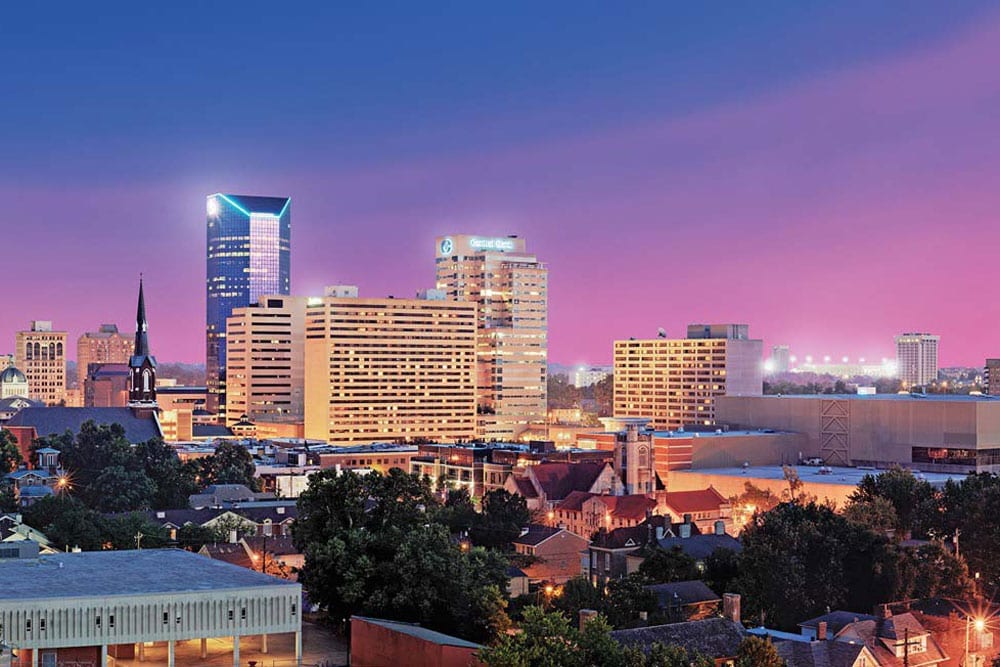 Population: 321,959
Average house cost: $170,800
Average temperature: Summer: 85F Winter: 43F
Lexington takes its horses very seriously, it isn't labeled the horse capital of the world for just any reason. Every spring and fall, the city gathers to watch the horse races at the Keeneland racecourse. Couple that with its unique boutiques, restaurants and distilleries, and its insane love for University of Kentucky basketball, and you have a city that's got a little bit of everything.
18.) Louisiana: New Orleans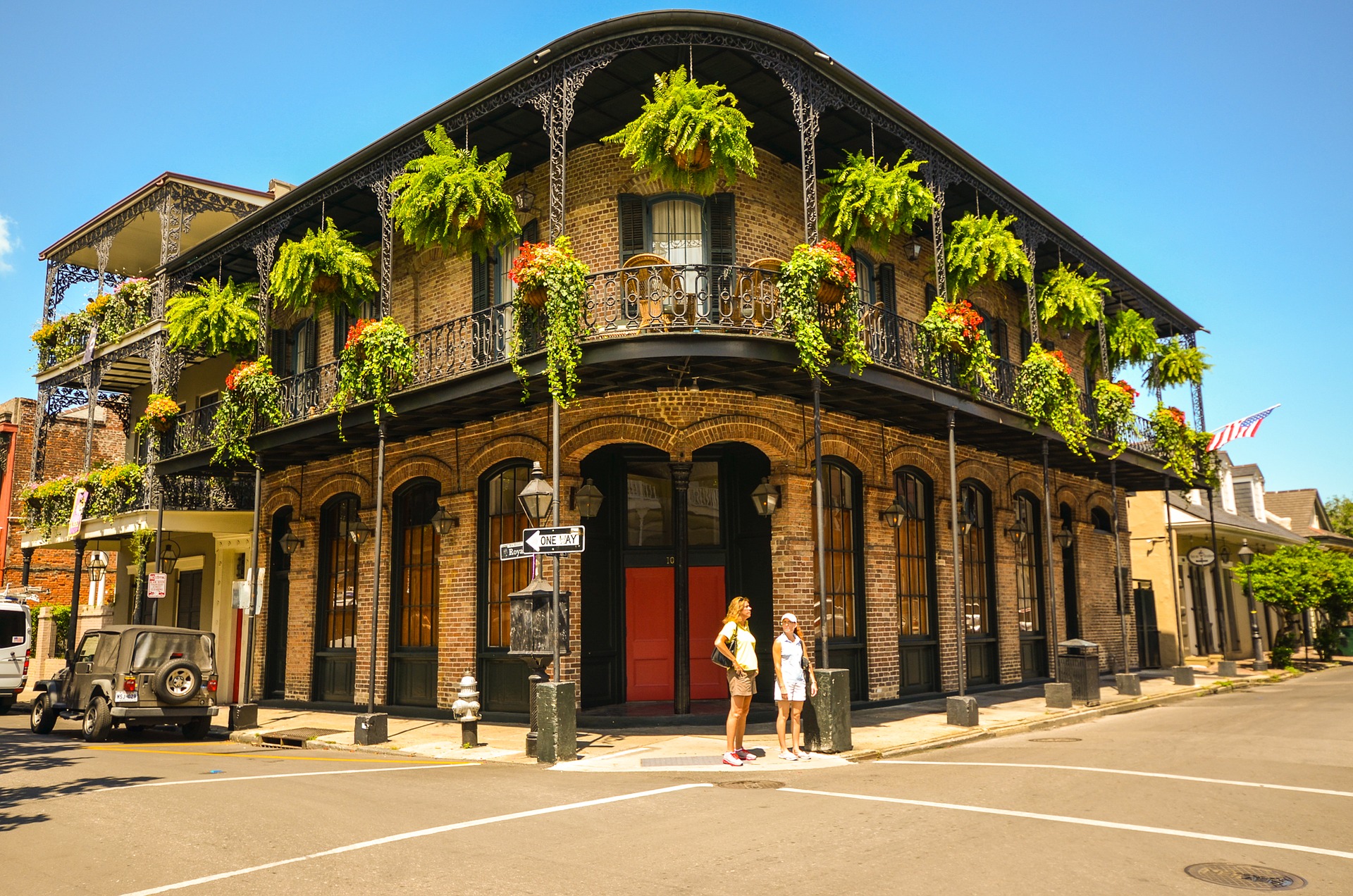 Population: 393,292
Average house cost: $197,000
Average temperature: Summer: 91F Winter: 64F
New Orleans is one of the most unique cities in the country. With jazz music, the deep Cajun and Creole roots, and the world-renowned food culture, New Orleans tops the list of places to be in the USA for many. If you're lucky, you already know that the best of what New Orleans has to offer doesn't lie only along Bourbon Street, but also in the incredibly vibrant and charismatic people that make the city as great as it is. In 2018, the Crescent City will celebrate its 300th anniversary, which will really turn this nonstop-party burg into even more of a celebratory city – join in the action and see how NOLA pride swells!
19.) Maine: Portland
Population: 66,882
Average house cost: $248,000
Average temperature: Summer: 76F Winter: 34F
Lighthouses and lobsters characterize this coastal town in the artsy-outdoorsy town of Portland. Most of the city's life is centered in the Old Port, where you can find all of the best shopping and restaurants along the district's cobblestoned streets. Portland, Maine is charming and has the best of both worlds, land and sea.
20.) Maryland: Baltimore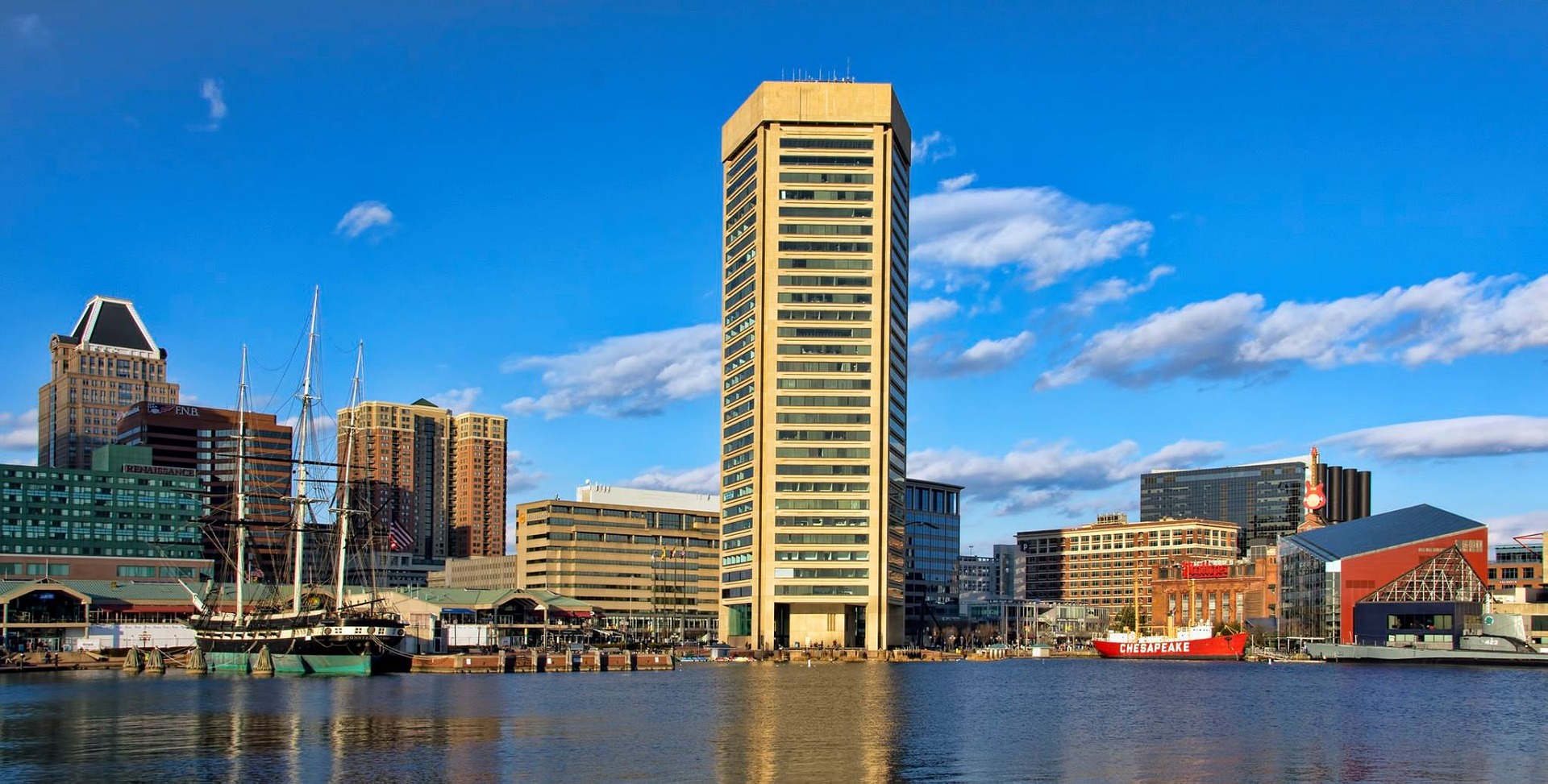 Population: 611,648
Average house cost: 108,844
Average temperatures: Summer: 86F Winter: 45F
NicknamedCharm City, the diverse city of Baltimore is known as the cultural hub of young professionals in Maryland. The music and nightlife scene are heavily influenced by the African American heritage roots throughout the city, and the Harbor area is the center of the action.
21.) Massachusetts: Boston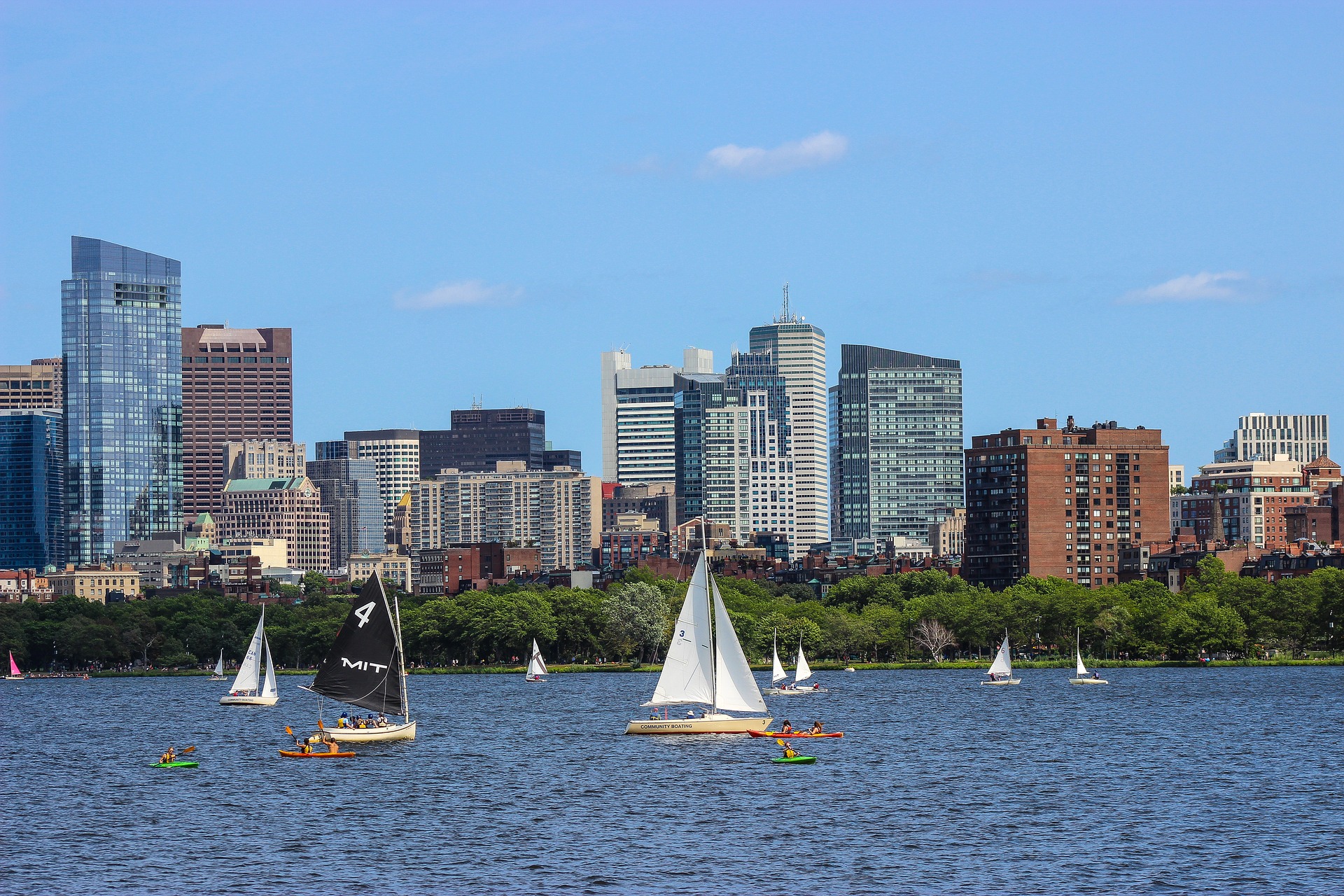 Population: 673,184
Average house cost: $583,322
Average temperatures: Summer: 81F Winter: 39F
Boston has a reputation for being a prestigious academic city filled with students, and this is undoubtedly true. At any given moment, you may find yourself on one of its 35 college campuses, which are so effortlessly blended into the city that you may not be able to tell you're on one. Besides the academic institutions, the city – with its brownstones, parks and the beautiful Charles River – is no eyesore.  Boston is a city where students, young professionals and families can happily coexist.
22.) Michigan: Holland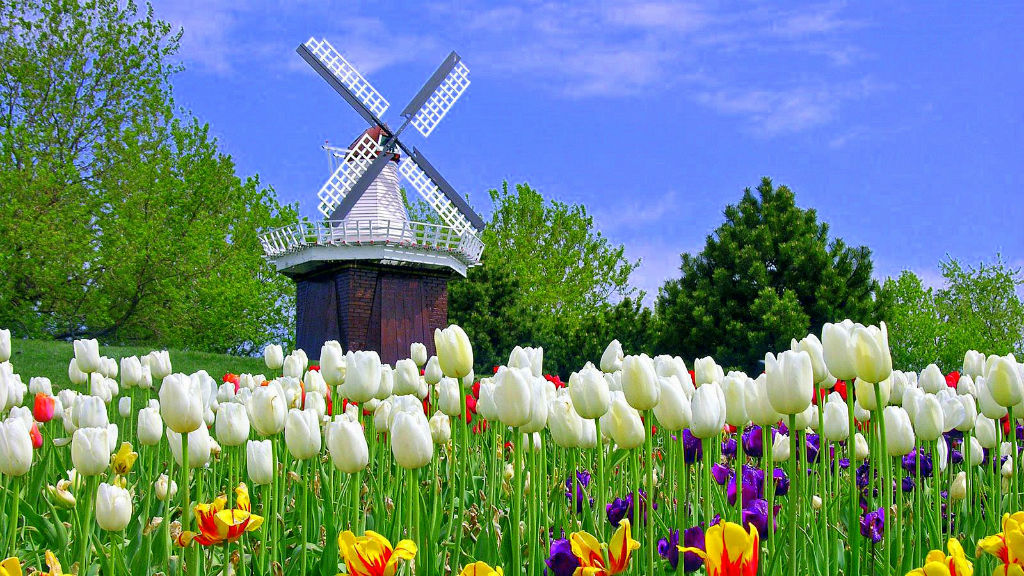 Population: 33,366
Average house cost: $186,794
Average temperatures: Summer: 79F Winter: 34F
Voted one of America's prettiest towns by Forbes Magazine, Holland has a wide range of attractions for anyone who loves a small-town vibe. In May, the city hosts its annual Tulip Time Festival, which covers the city in red tulips and has plenty of music and Dutch-inspired marketplaces to enjoy. Oh, and did we mention the Grand Rapids are nearby?
23.) Minnesota: Minneapolis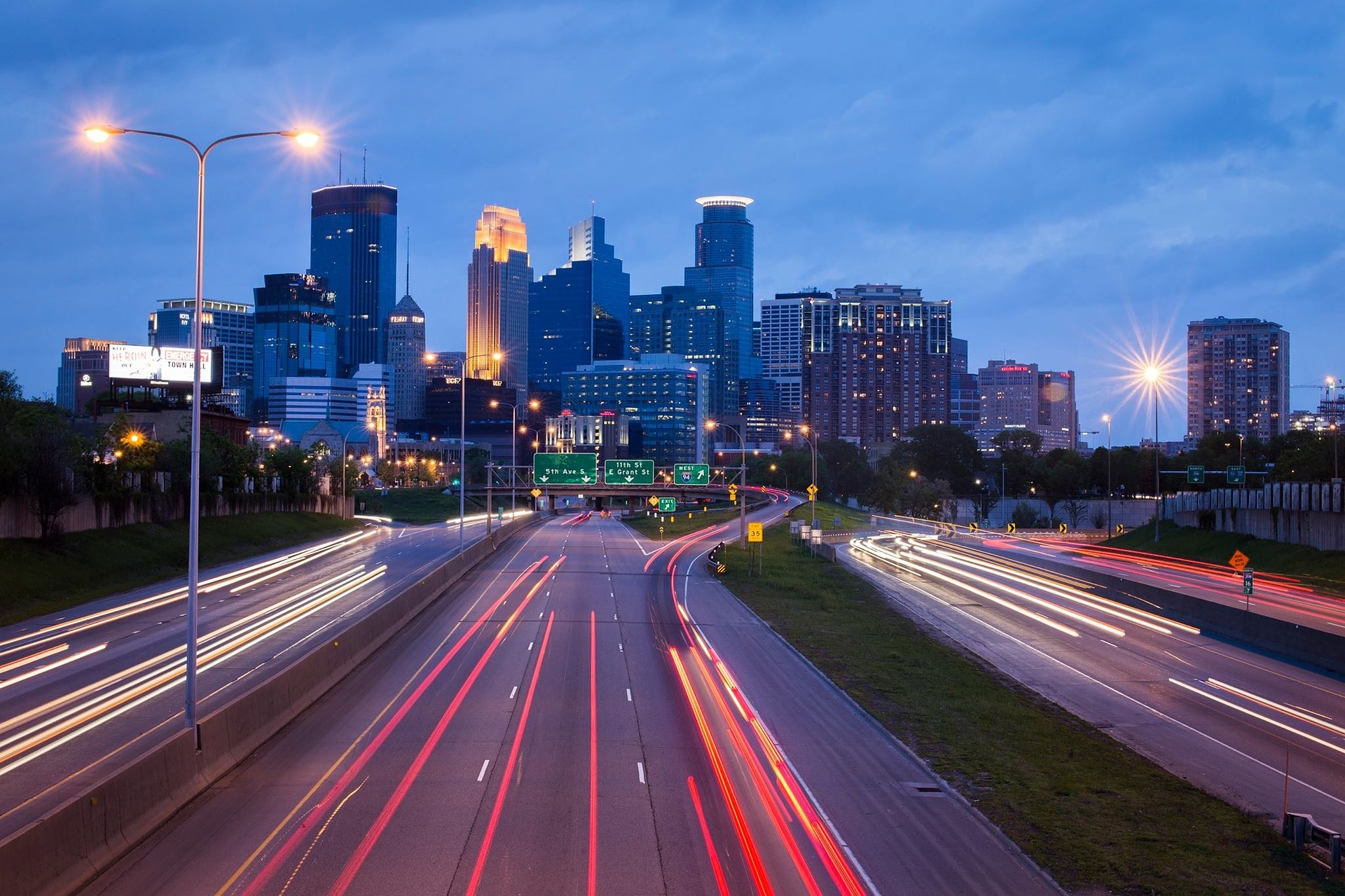 Population: 422,331
Average house cost: $257,469
Average temperatures: Summer: 81F Winter: 25F
Minneapolis is one half of Minnesota's Twin Cities and shares the Mississippi River with the neighboring capital city St. Paul. Minneapolis is a citythat embraces its beautiful summers with plenty of outdoor cafes and its cold winters with skiing. There are loads of hubs for the arts like the Walker Art Center, the Minneapolis Sculpture Garden and the Minneapolis Institute for Art.
24.) Mississippi: Biloxi
Population: 45,908
Average house cost: $119,501
Average temperatures: Summer: 89F Winter: 63F
Casinos, beaches and the Gulf of Mexico characterize this Southern port city. Biloxi Gulfport and Ocean Springs all make up the "coast," as the three cities all blend into one metro area. If you're looking for an alternative Mardi Gras experience, Biloxi is the place to be to experience the rich history and traditions of the locals.
25.) Missouri: Kansas City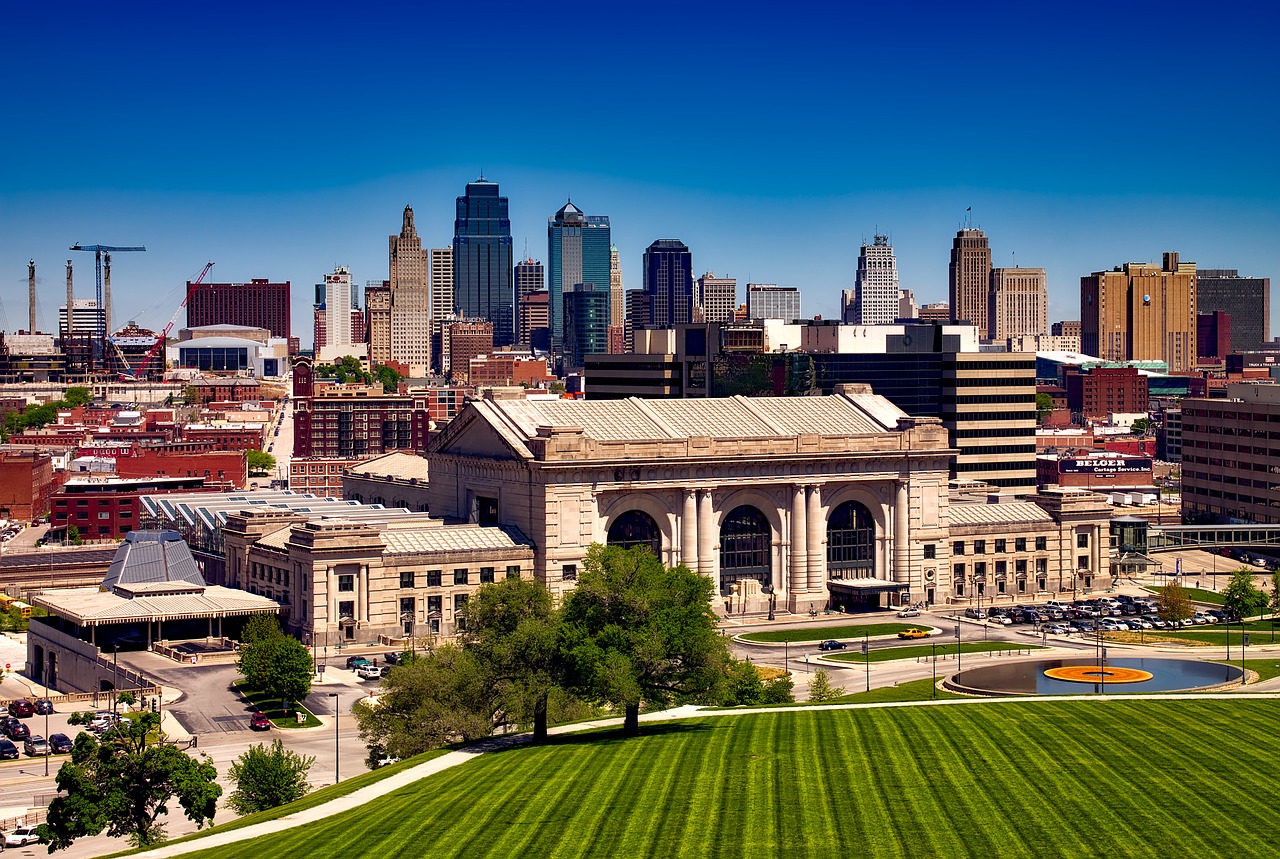 Population: 488,943
Average house cost: $137,694
Average temperatures: Summer: 89F Winter: 42F
Kansas City, or KC, seems to be the place to be for Missouri millennials, with its growing tech industry and its live music scene that fills the city. The city also boasts the "best barbecue" (we'll let you Southerners debate that) and an electric sports culture. Go, Royals!
26.) Montana: Bozeman
Population: 46,596
Average house cost: $393,392
Average temperatures: Summer: 79F Winter: 35F
Bozeman, Montana, is regularly praised for being one of the best cities in USA to live in, and this reputation has only continued to spread. With a bustling arts scene, a quaint downtown and tons of outdoor activities for the whole family, it's not hard to see why Bozeman continues to lure people in.
27.) Nebraska: Lincoln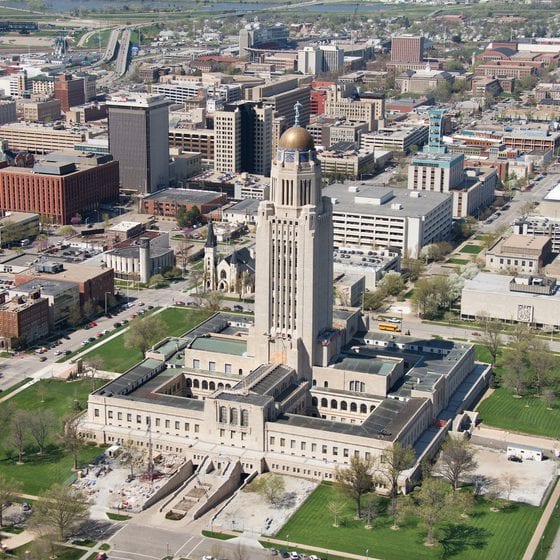 Population: 284,736
Average house cost: $172,752
Average temperatures: Summer: 86F Winter: 36F
Lincoln, Neb., has that charming, Midwestern small-town feel in a big city that's full of amenities. Stroll through downtown and explore the Haymarket area where you can find farmer's markets every weekend and tons of great bars and restaurants. Breweries and art galleries are also all throughout the city, giving it a millennial vibe.
28.) Nevada: Reno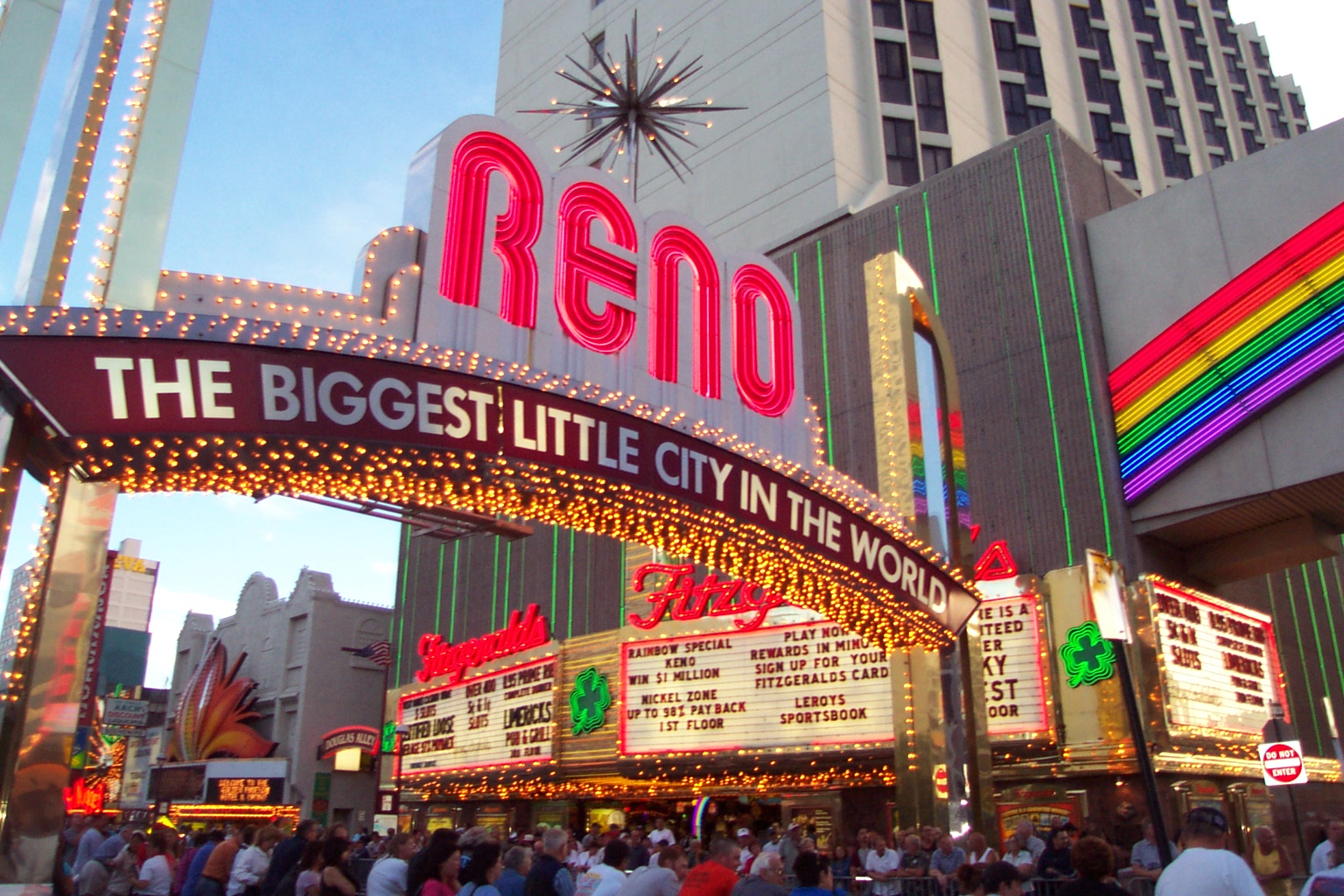 Population: 248,853
Average house cost: $353,447
Average temperatures: Summer: 89F Winter: 47F
Casinos and ski resorts, Reno has it all. Located by the Sierra Nevada and Lake Tahoe, Reno has a balance of big-city attractions like museums, shops and restaurants, as well as animal parks and botanical gardens.
29.) New Hampshire: Portsmouth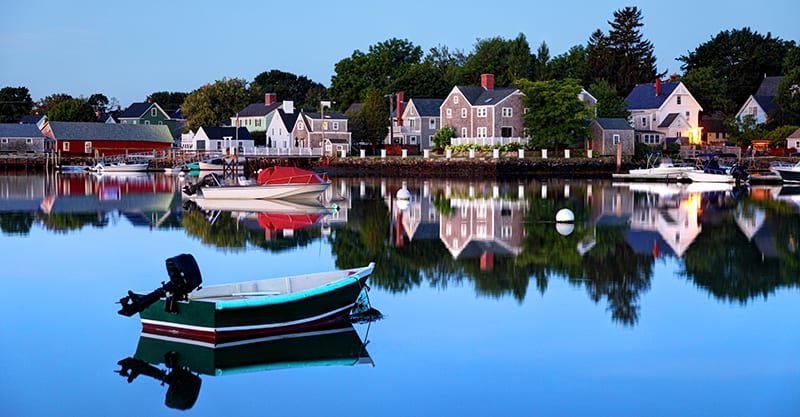 Population: 21,796
Average house cost: $428,876
Average temperatures: Summer: 76F Winter: 35F
There is something different about a port city with historic 17th- and 18th-century houses and museums that draws you in. Portsmouth, New Hampshire, is a charming port city on the Piscataqua River that boasts history, art and spectacular views of the maritime town.
30.) New Jersey: Hoboken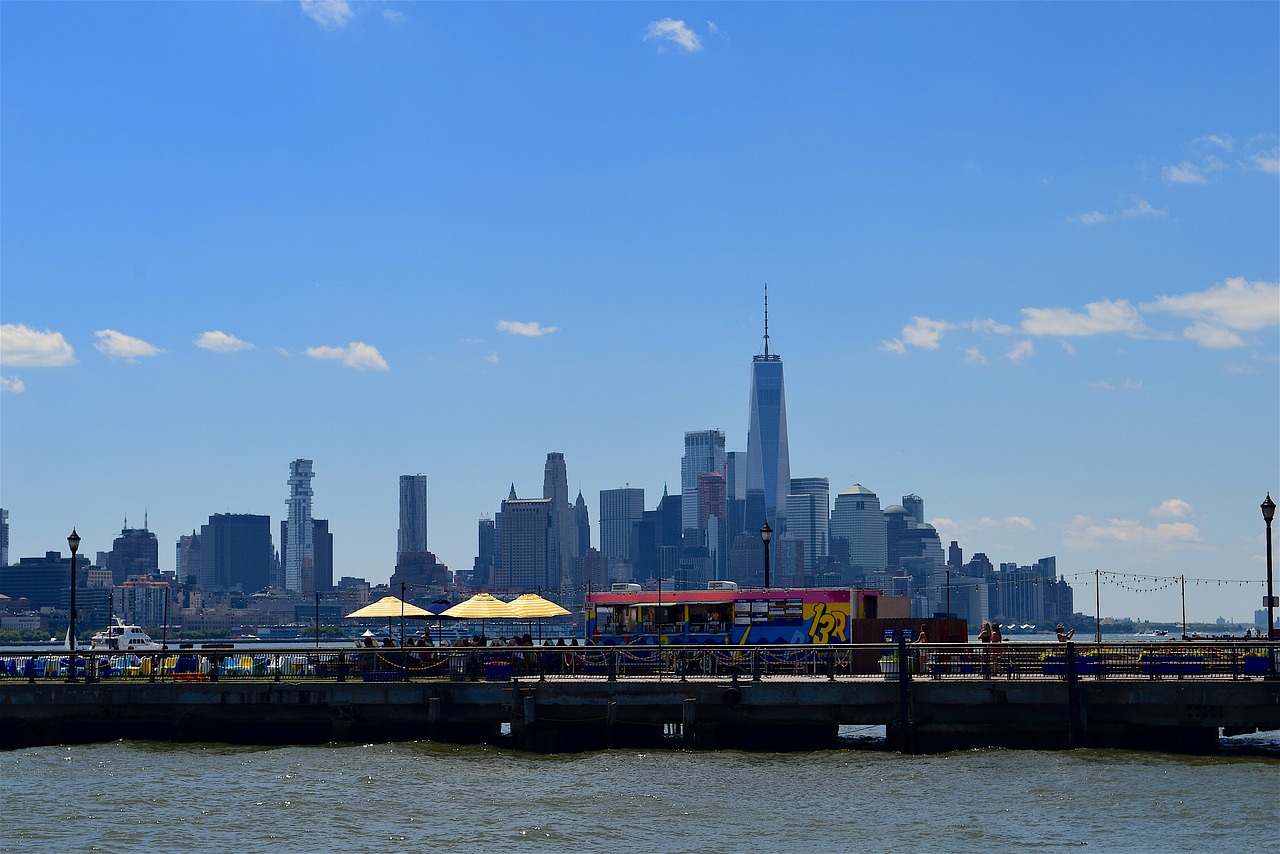 Population: 55,131
Average house cost: $621,300
Average temperatures: Summer: 77F Winter: 35F
Hoboken is one square mile of over 500 bars, restaurants, brownstones and parks along the Hudson River- all with the NYC skyline as a backdrop. It's much more affordable than Manhattan, just as lively, and if you wanted to hop over the Hudson to the Big Apple, you could at any hour of the day. Did we mention it's the birthplace of the beloved Frank Sinatra?
31.) New Mexico: Albuquerque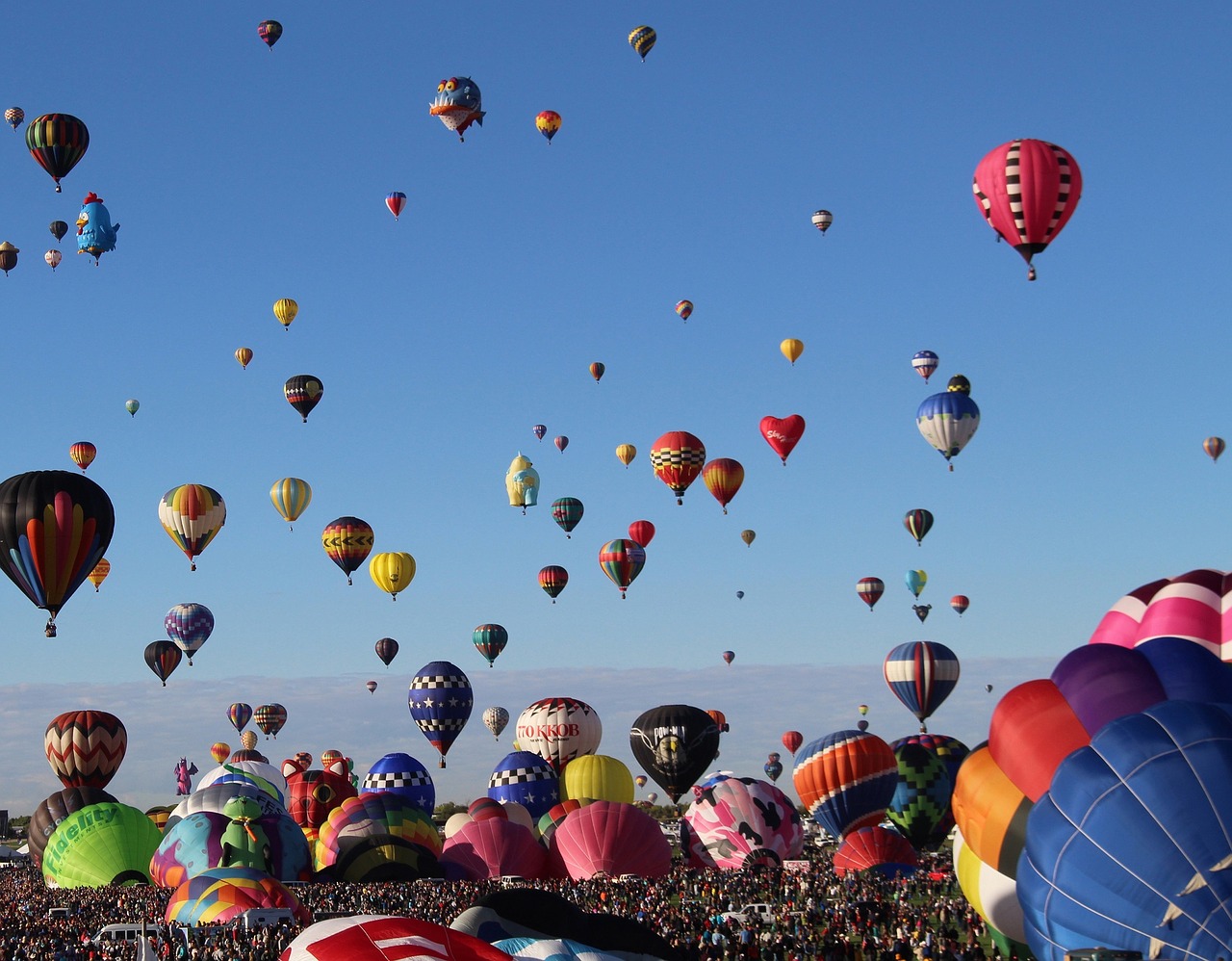 Population: 558,545
Average house cost: $185,400
Average temperatures: Summer: 91F Winter: 51F
New Mexico is a beautiful state full of desert aesthetic all around. Albuquerque is a historic town on the Rio Grande that has rich food and Native American and Spanish history on every corner. In October, enjoy the smell of Hatch green chile's roasting and take part in the mesmerizing annual International Balloon Fiesta.
32.) New York: New York City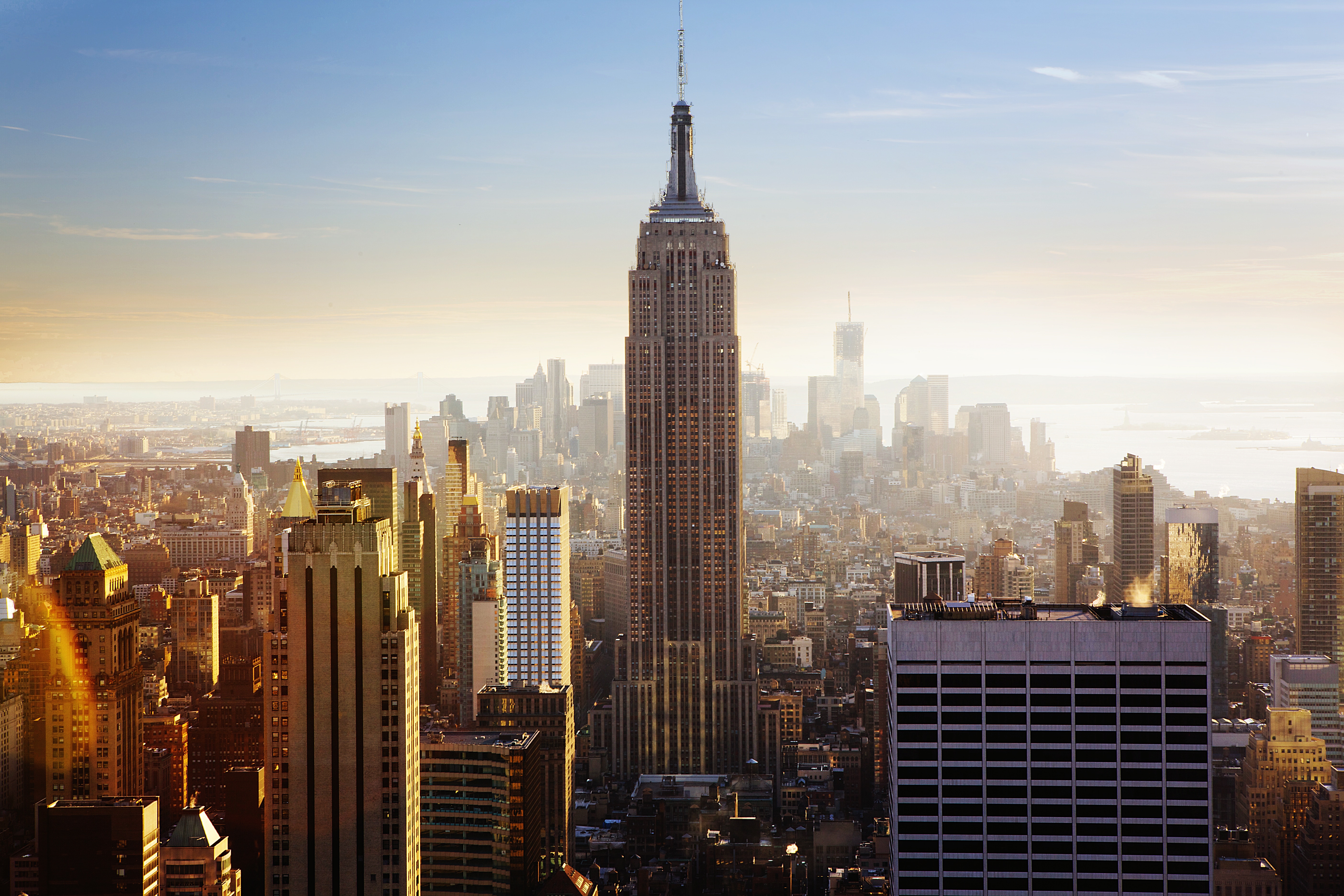 Population: 8.62 million
Average house cost: $508,900
Average temperatures: Summer: 83F Winter: 41F
The real reason why New York made the list is because of all of the diverse neighborhoods and bubbles within the city. Neighborhoods like Harlem, the Lower East Side and Greenwich Village all have their special, uniqueness about them. The city is made up of over 8 million diverse people, which makes New York City the city of all cities.
33.) North Carolina: Asheville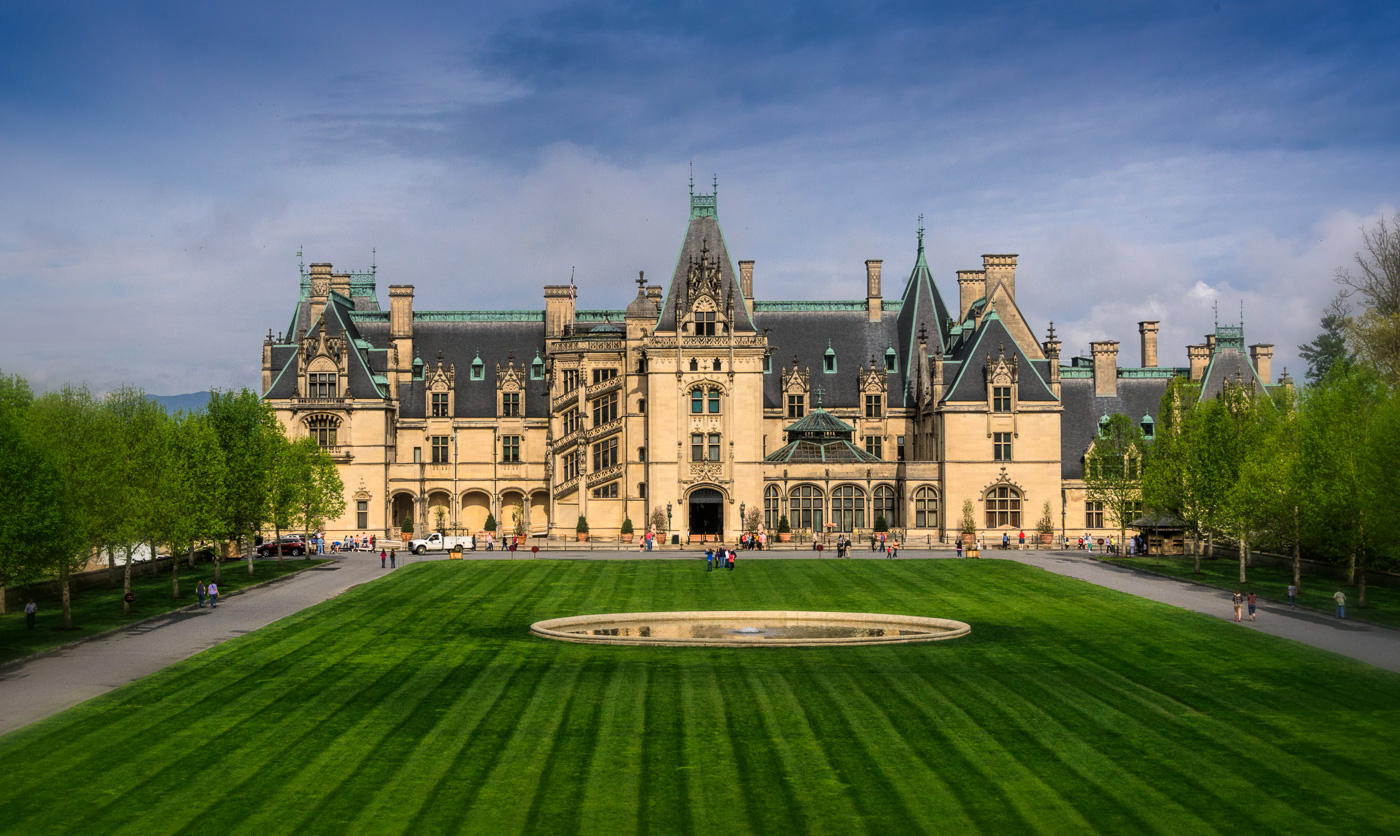 Population: 91,902
Average house cost: 212,000
Average temperatures: Summer: 83F Winter: 49F
Another town that is known for being one of the most charming places in the country, Asheville attracts both tourists and North Carolinians to its historic heart. Asheville is conveniently located in the Blue Ridge Mountains and is not only a popular stop for road trippers along the Blue Ridge Parkway, but is also a great place to live for residents. Locals in Asheville get the best of both worlds – they can enjoy the thriving arts scene and the architecture and history of the city with plenty of outdoor activities nearby.
4.) North Dakota: Bismarck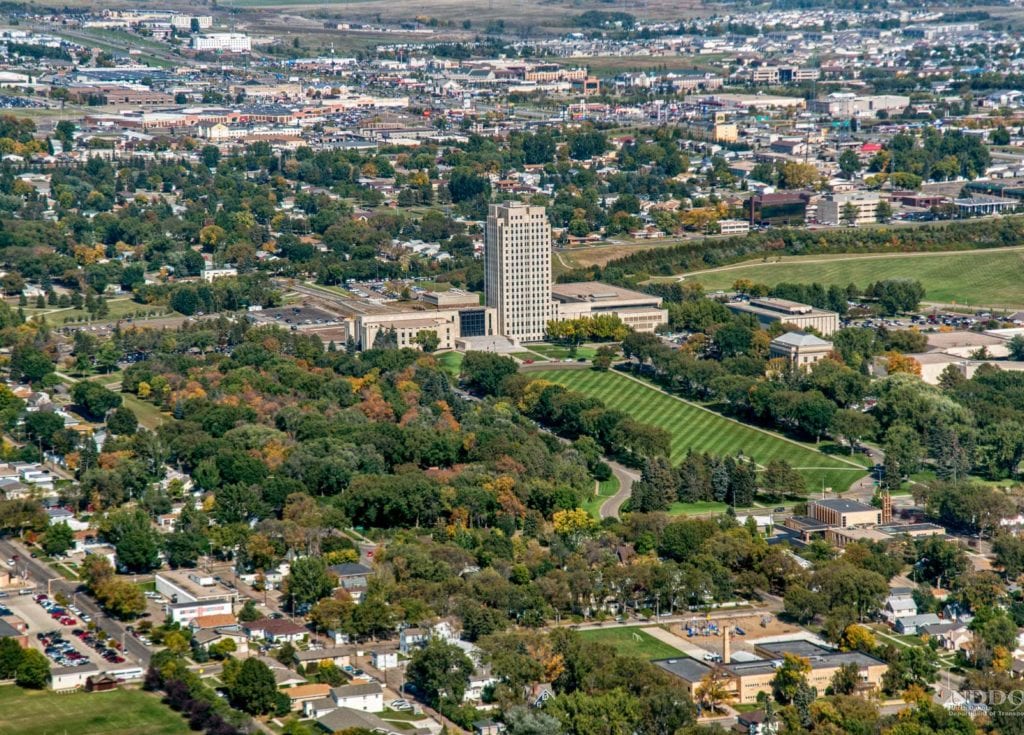 Population: 72,865
Average house cost: $205,500
Average temperatures: Summer: 79F Winter: 24F
In the capital of North Dakota, there is no shortage of things to do and ways to uncover North Dakota's cultural history. Bismarck has plenty of historical sites to experience like the Fort Abraham Lincoln, the North Dakota Heritage Center and the Dakota Zoo.
35.) Ohio: Cincinnati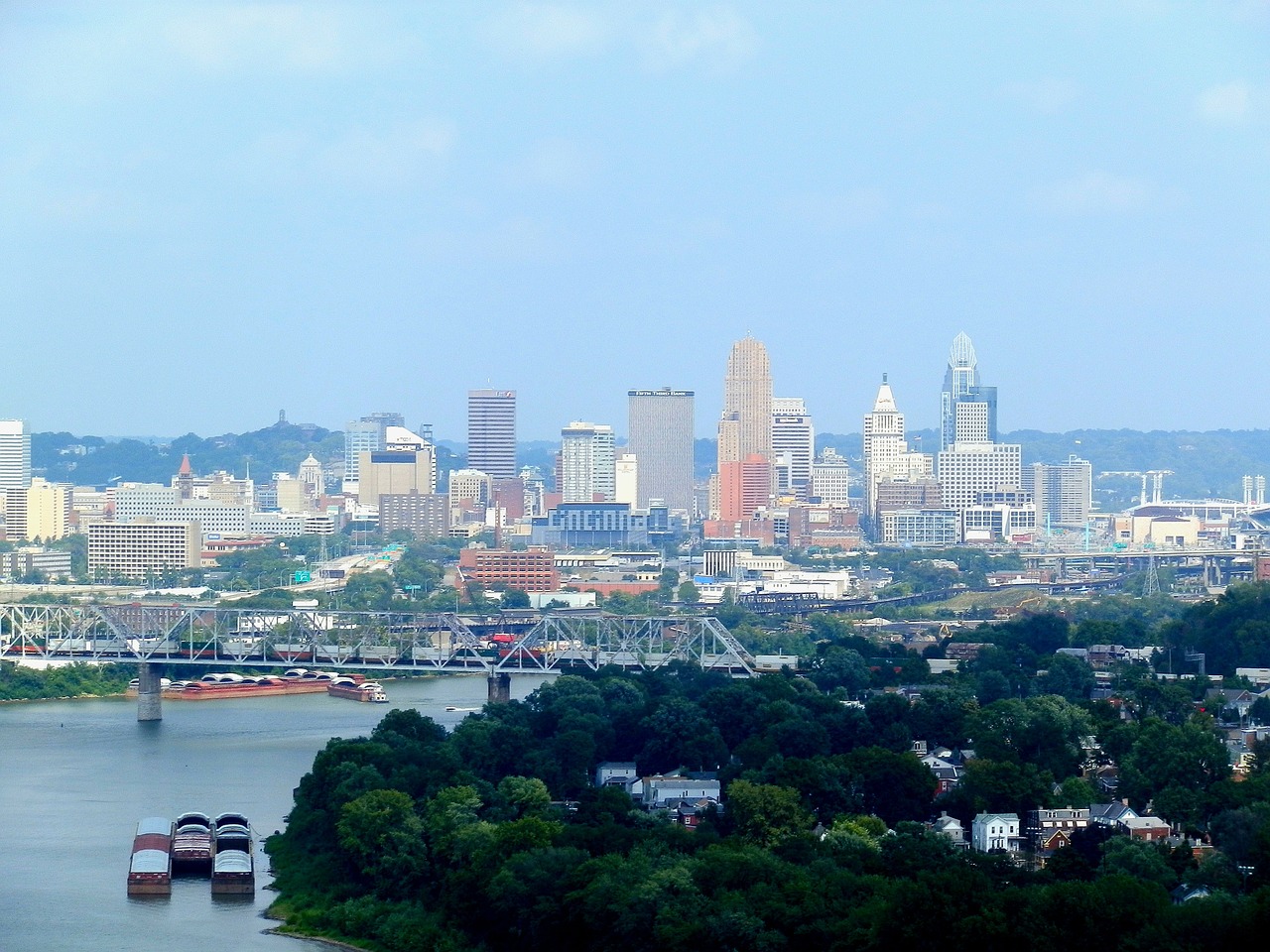 Population: 301.301
Average house cost: $120,300
Average temperatures: Summer: 84F Winter: 40F
Cincinnati is a cultural and historical gem of Ohio. Sitting on the Ohio River, Cincinnati is a vibrant city that claims to be a center for art, history and historical artifacts. Cincinnati is also chili-crazed and home to many restaurants that serve the famous "Cincinnati chili."
36.) Oklahoma: Oklahoma City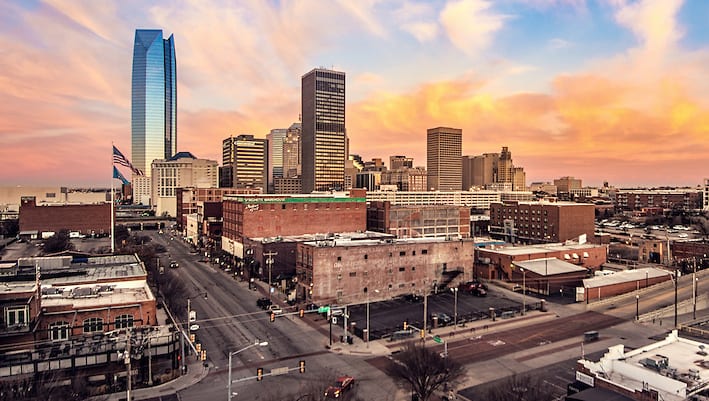 Population: 643,648
Average house cost: $142,700
Average temperatures: Summer: 92F Winter: 51F
Basketball, cowboys and oil may be the first things that come to mind when thinking of Oklahoma City. Oklahoma City is also great for outdoor adventures on the Oklahoma River due to its 250 days of sunshine and numerous parks throughout the city. For the art-inclined, you'll find great performance art and visual art to enjoy in the downtown area of the city. Ballet, Philharmonic orchestras and art museums and more!
37.) Oregon: Portland
Population: 647,805
Average house cost: $319,400
Average temperatures: Summer: 78F Winter: 48F
Keeping Portland weird is a lifestyle, and only Portland residents truly get what this catchphrase encompasses. The city is best known for its hipster, artsy vibes in a city filled with microbreweries, coffee shops, art galleries and eco-friendly everything. Portland is also a paradise for those who enjoy getting outside, taking a stroll, riding a bike or going on hikes with incredible views.
38.) Pennsylvania: Pittsburgh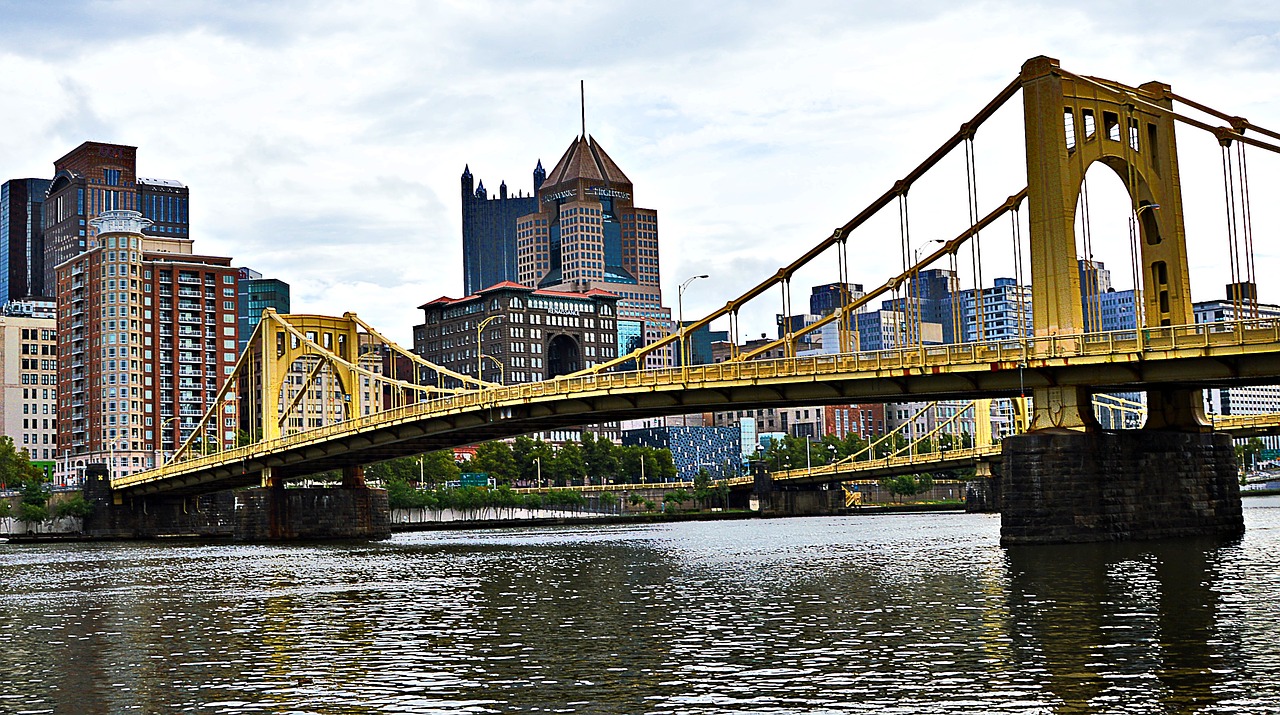 Population: 302,407
Average house cost: $100,800
Average temperatures: Summer: 82F Winter: 38F
Pittsburgh is a must-see city in Pennsylvania with tons of attractions of all types. It's situated by three rivers, full of historical sites and museums and great for football lovers. Pittsburgh is inviting and not overwhelming – it's not too big or too small and boasts warm, friendly people who'll make you fall even more in love with the city.
39.) Rhode Island: Newport
Population: 24,942
Average house cost: $382,200
Average temperatures: Summer: 77F Winter: 40F
This New England city set on the Aquidneck Island is a regal display of beautiful historical mansions and magnificent coastal views. Get a taste of the Gilded Age and visit the The Breakers and Marble House mansions. Newport is the ultimate resort and vacation hub of New England.
40.) South Carolina: Charleston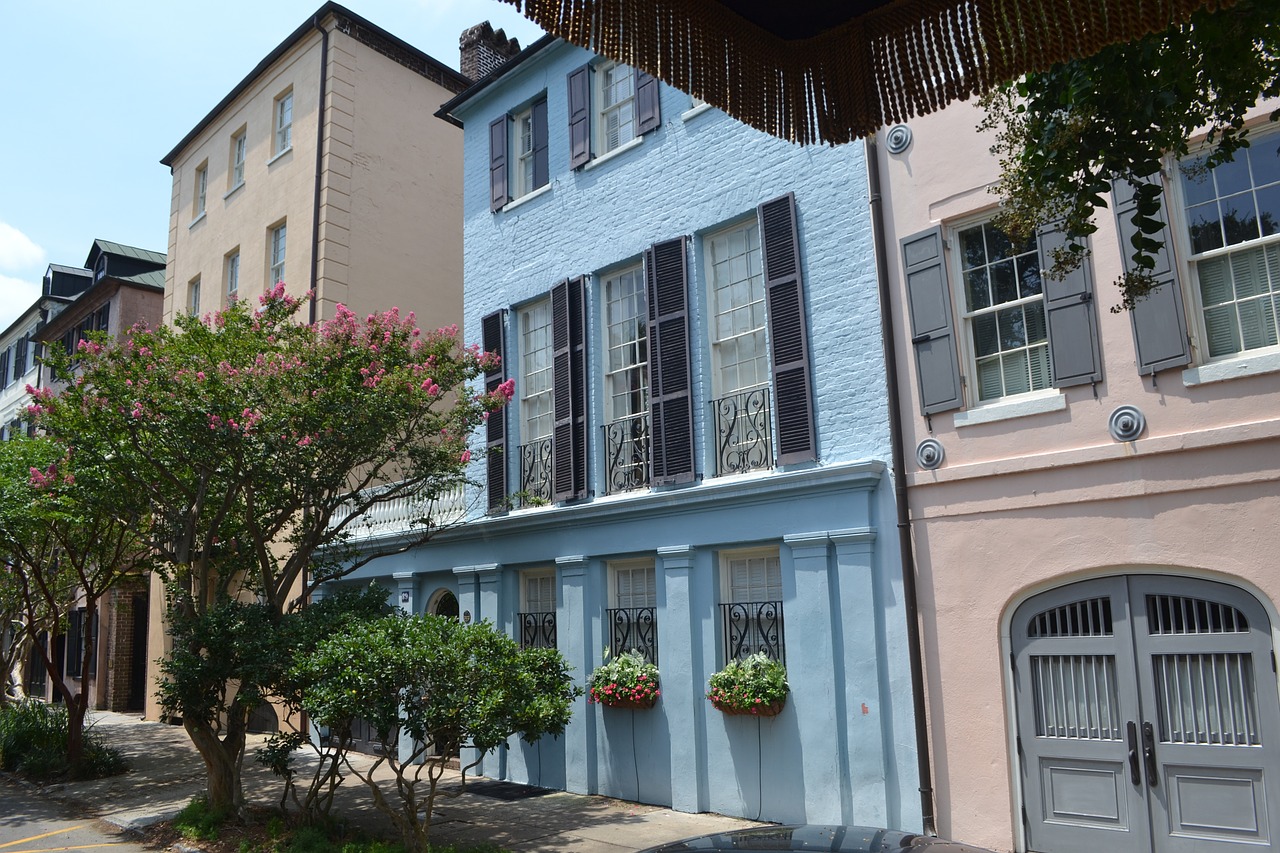 Population: 134,875
Average house cost: $269,400
Average temperatures: Summer: 86F Winter: 59F
Southern charm may be synonymous with the name Charleston. The 348-year-old port city is bursting with history and a unique Southern elegance that can be found in its architecture, arts culture, plantations and well kept parks. There are plenty of Civil War-era monuments to see, too, including Fort Sumter, where the first blasts of the Civil War were fired.
41.) South Dakota: Sioux Falls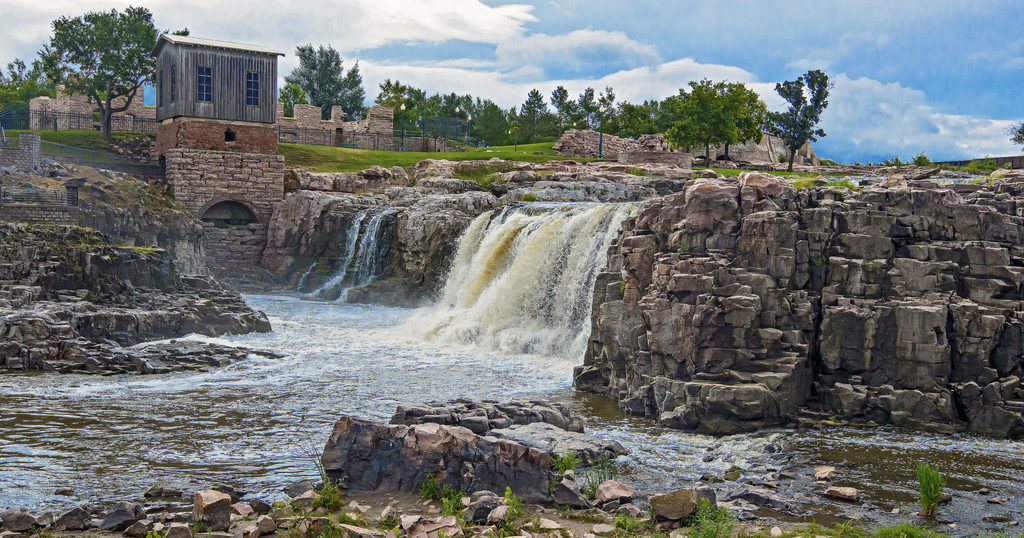 Population: 176,888
Average house cost: $161,500
Average temperatures: Summer: 83F Winter: 28F
Pronounced 'soo' falls, this South Dakota gets its name from the Falls Park, where the Big Sioux River meets. Sioux Falls has that Midwestern charm that makes it an inviting city, friendly people, clean city and plenty of affordable things to do. You can immerse yourself in the local history at the Old Courthouse museum and the 19th century Pettigrew Home & Museum.
42.) Tennessee: Nashville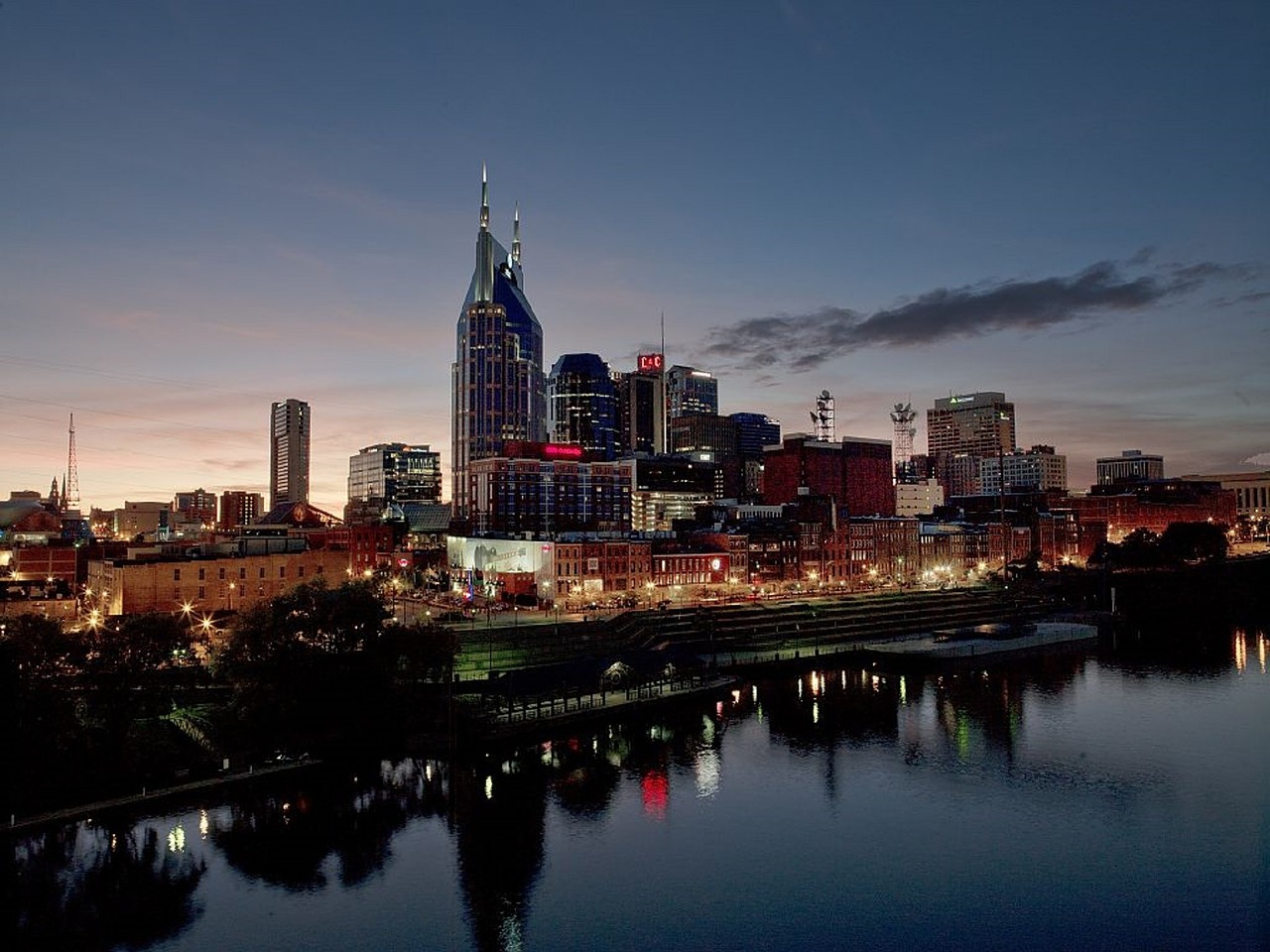 Population: 691,243
Average house cost: $174,600
Average temperatures: Summer: 89F Winter: 50F
Music cities have an infectious energy and seldom leave you unsatisfied. On any given night, you can expect to hear live country music sounds fill the streets or in legendary venues like the Grand Ole Opry House. Nashville breathes music, from its numerous venues to the Johnny Cash museum, it lives up to its reputation as the country music capital of the world.
43.) Texas: Houston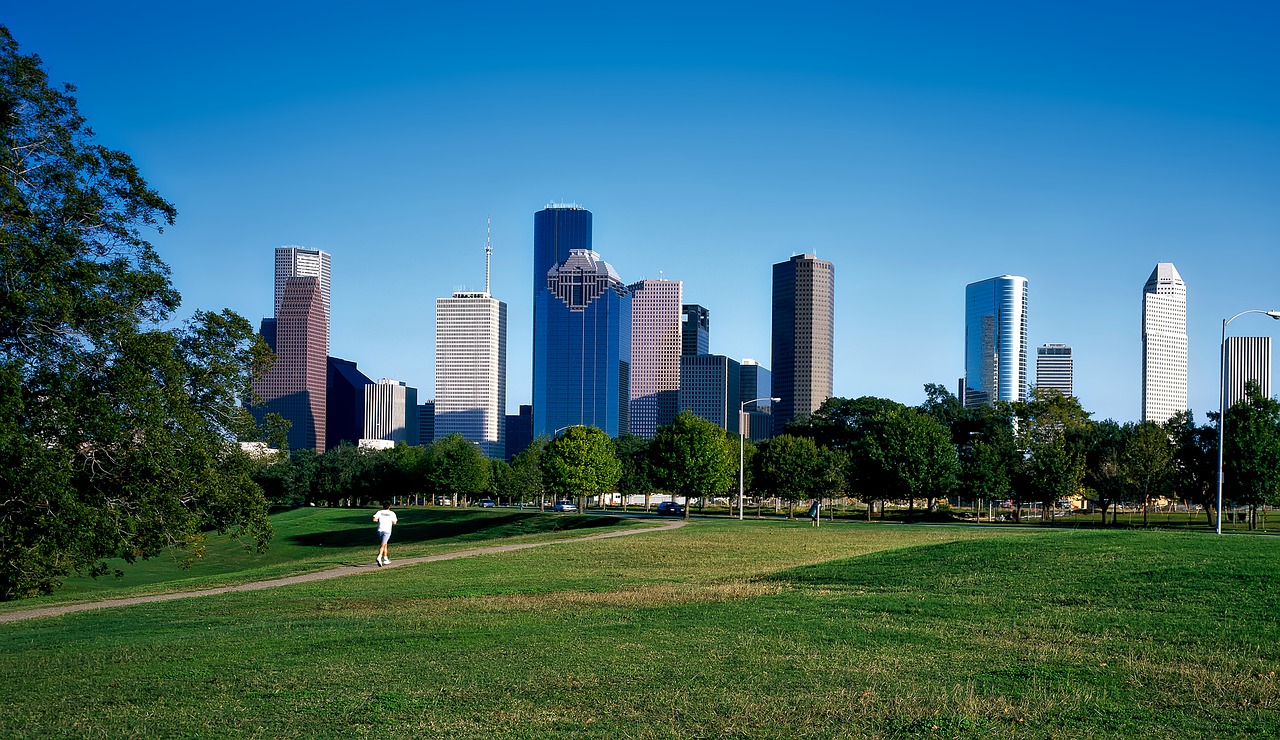 Population: 2.313 million
Average house cost: $140,300
Average temperatures: Summer: 90F Winter: 62F
We know what you're thinking, what about Austin? While we do love Austin, Houston takes the cake for its unique food and arts culture. The biggest city in Texas is also the most ethnically diverse city in not only the state but in the entire country. Houston is filled with various immigrant populations that have made the city a cultural mecca of art, food and history. For this very reason, Houston is the place to be for food: think Vietnamese banh mi, authentic taco trucks, Nigerian restaurants serving delicious meals, and the list goes on. Also, its Beyonce's hometown, so need we say more?
44.) Utah: Park City
Population: 8,378
Average house cost: $872,700 
Average temperatures: Summer: 80F Winter: 35F
Skiing is the name of the game in Park City, and beautiful mountain resorts and slopes are on every corner. Park City is a tiny city that caters to the skiers and mountain lovers out there and is only a short drive from downtown Salt Lake City. Grab your ski suit!
45.) Vermont: Burlington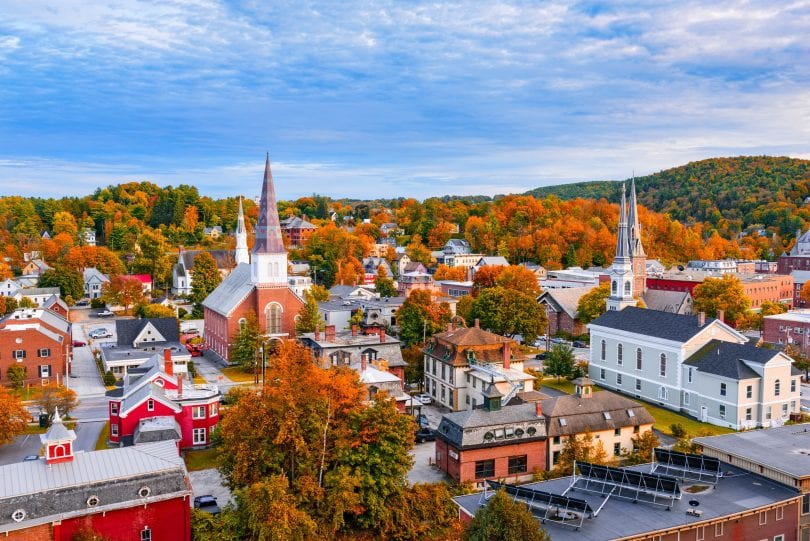 Population: 42,239
Average house cost: $264,300
Average temperatures:  Summer: 79F Winter: 30F
For an exciting arts scene, mesmerizing scenery and overall ambience, Burlington is the best city to be in. Burlington is conveniently situated on Lake Champlain, so you have plenty of lake activities within reach of a bustling city. Take a stroll down Church Street, the pedestrian-only downtown area filled with local shops restaurants and exciting dining options.
46.) Virginia: Alexandria
Population: 160,035
Average house cost: $623,300
Average temperatures: Summer: 87F Winter: 46F
For a touch of American history and some 18th and 19th-century vibes, Alexandria is the place to be. The Old Town is lined with brick buildings, taking you back to the era of the Founding Fathers. In fact, history buffs can trace the footsteps of the Founding Fathers at the historic Gadsby's Tavern, a colonial center and historical landmark.
47.) Washington: Seattle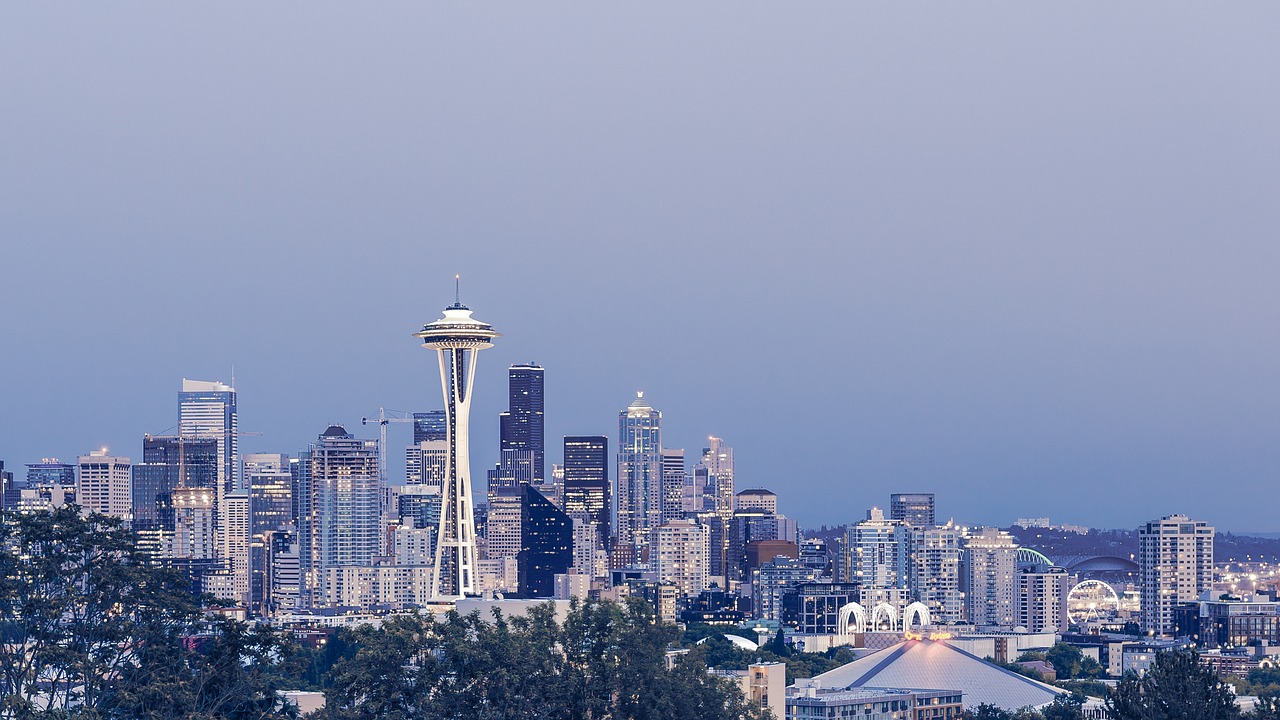 Population: 724,745
Average house cost: $484,600
Average temperatures: Summer: 73F Winter: 48F
Tech haven, delicious seafood and mountainous scenery are only scratching the surface of what there is to offer in Seattle. Seattle is a gem of the Pacific Northwest, a city where metropolis and nature blend effortlessly. For Seattleites, the rain doesn't stop them from enjoying the Pike Place Market, the Puget Sound and the delicious coffee scene. While we're at it, let's all take a moment to thank Seattle for Starbucks Coffee, too.
48.) West Virginia: Morgantown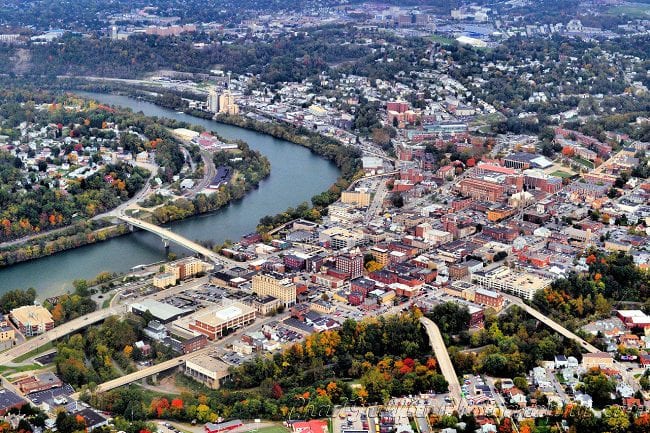 Population: 30,547
Average house cost: $178,500
Average temperatures: Summer: 82F Winter: 42F
Morgantown can be described as a quaint college town with an exciting sports scene and great opportunities for lovers of the outdoors. Catch a WVU football game at Mountaineer field, stroll along the Monongahela River or take in some sun at the beaches in Cheat Lake.
49.) Wisconsin: Milwaukee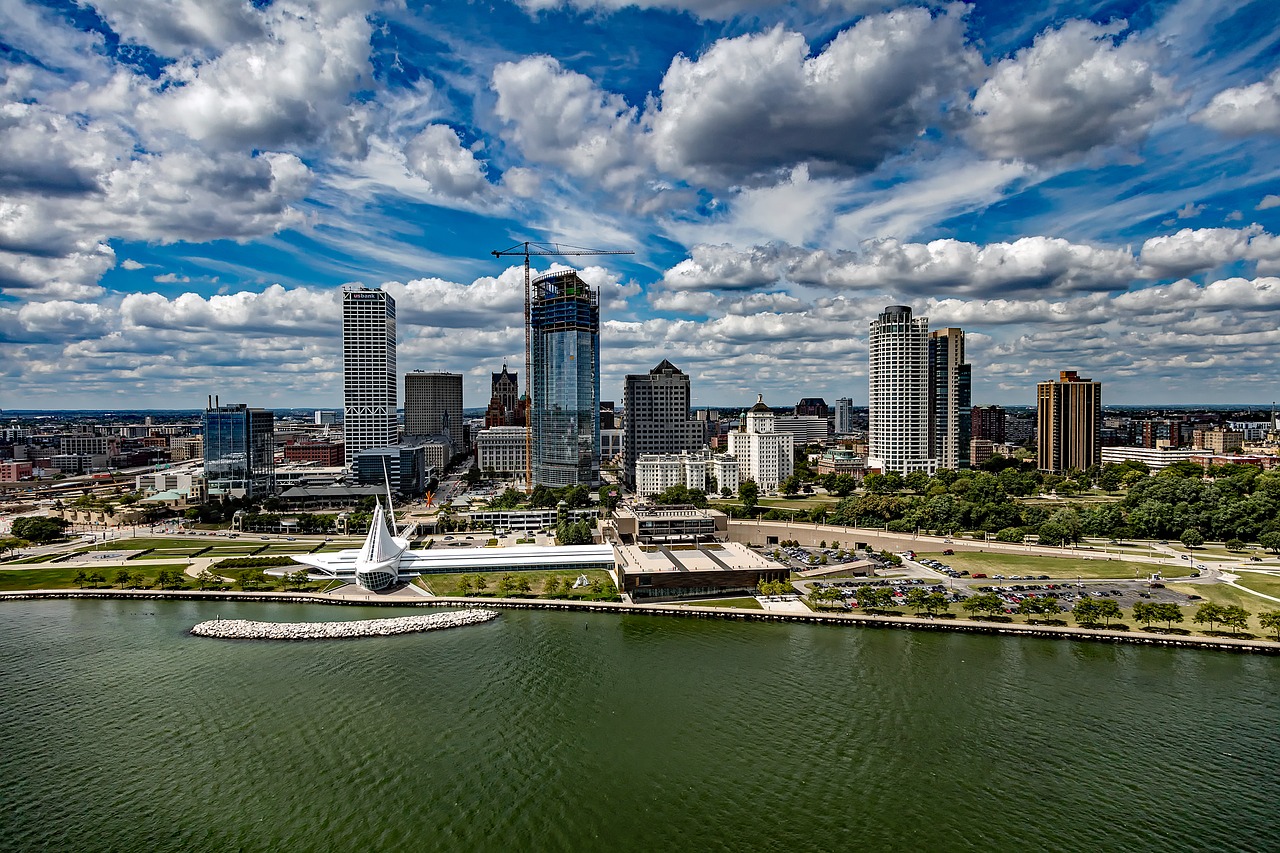 Population: 595,351
Average house cost: $115,500
Average temperatures: Summer: 77F Winter: 31F
Sip on a local brew at any of the numerous brewpubs in Milwaukee, and you'll instantly see what gives thecity its beer reputation. Milwaukee is home to some of America's largest breweries like Miller and Pabst ,just to name a few. The city is also situated on the Menomonee River, and Lake Michigan has plenty of ways to enjoy the water through fun activities like boating and surfing.
50.) Wyoming: Jackson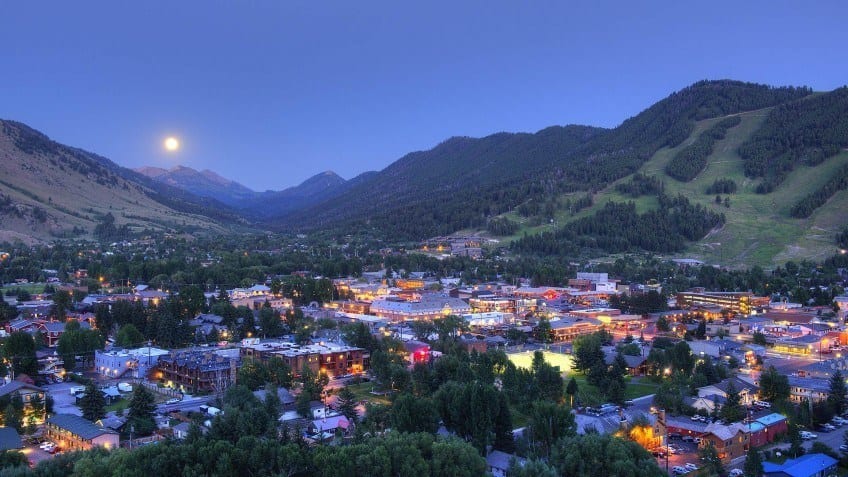 Population: 10,532
Average house cost: $573,400
Average temperatures: Summer: 78F Winter: 29F
Ski resorts, national parks and incredible wildlife are on every corner in Jackson, Wyo. For such a small town, Jackson has plenty of things to offer, especially if you're into skiing. Choose between three ski resorts, check out the unique National Museum of Wildlife Art and gaze at the beautiful elk in the National Elk Refuge.
These are the best cities in the USA!
These are the cities that made our list this year. Do you think your city will be on our list next year? Check out the top 50 most expensive American cities to live in, in 2018! Click the next button to see more.