Top 5 Exotic Destination Hikes
Whether you are new to hiking or a veteran of the mountains, there is something for everyone in this list of exotic destination hikes. Check out our list!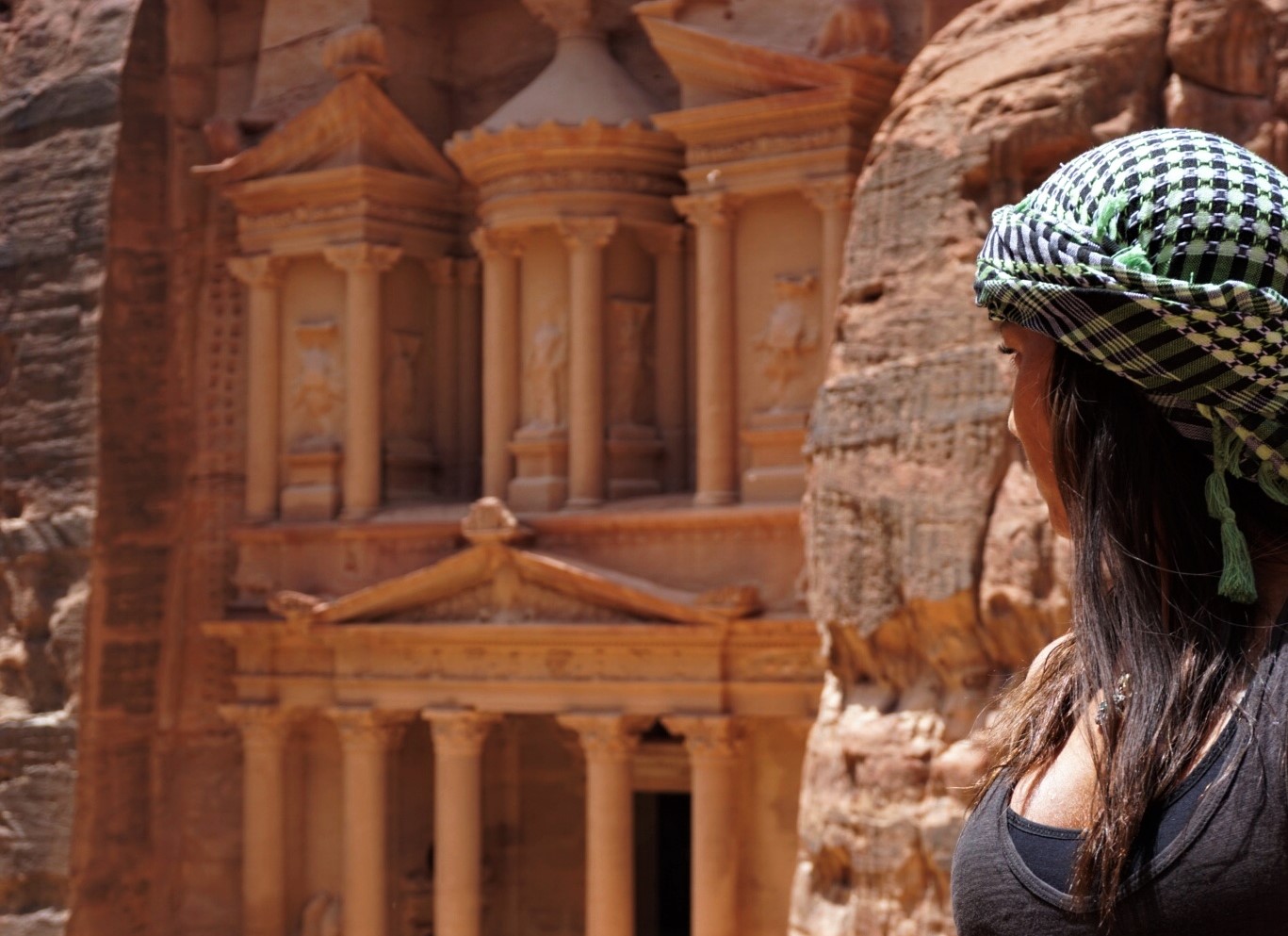 If you have been bitten by the travel bug, beware: this list of amazing destination hikes may worsen the symptoms!
We have fallen in love with the definition of the word 'exotic,' sourced from dictionary.com: "strikingly unusual or strange in effect or appearance; of a uniquely new or experimental nature". Let's face it, there is nothing more exhilarating than exploring an exotic place and no better way to really immerse yourself than going on a hiking adventure. Whether you are new to hiking or a veteran of the mountains, there is something for everyone in this list of exotic destination hikes.
At this point we feel obliged to add a disclaimer: our top 5 is by no means a comprehensive list. Anyone who has ever traveled will know that it is impossible to choose only five destination hikes in the whole world to write about! What we will highlight, however, is that this list has been compiled to showcase particular places that have something unique and special to offer. Set in incredible destinations, these hand-picked adventures provide an additional point of difference to make them a top 5 choice.
Without further ado, we present you the top 5 exotic destination hikes:
5.) Mount Batur, Indonesia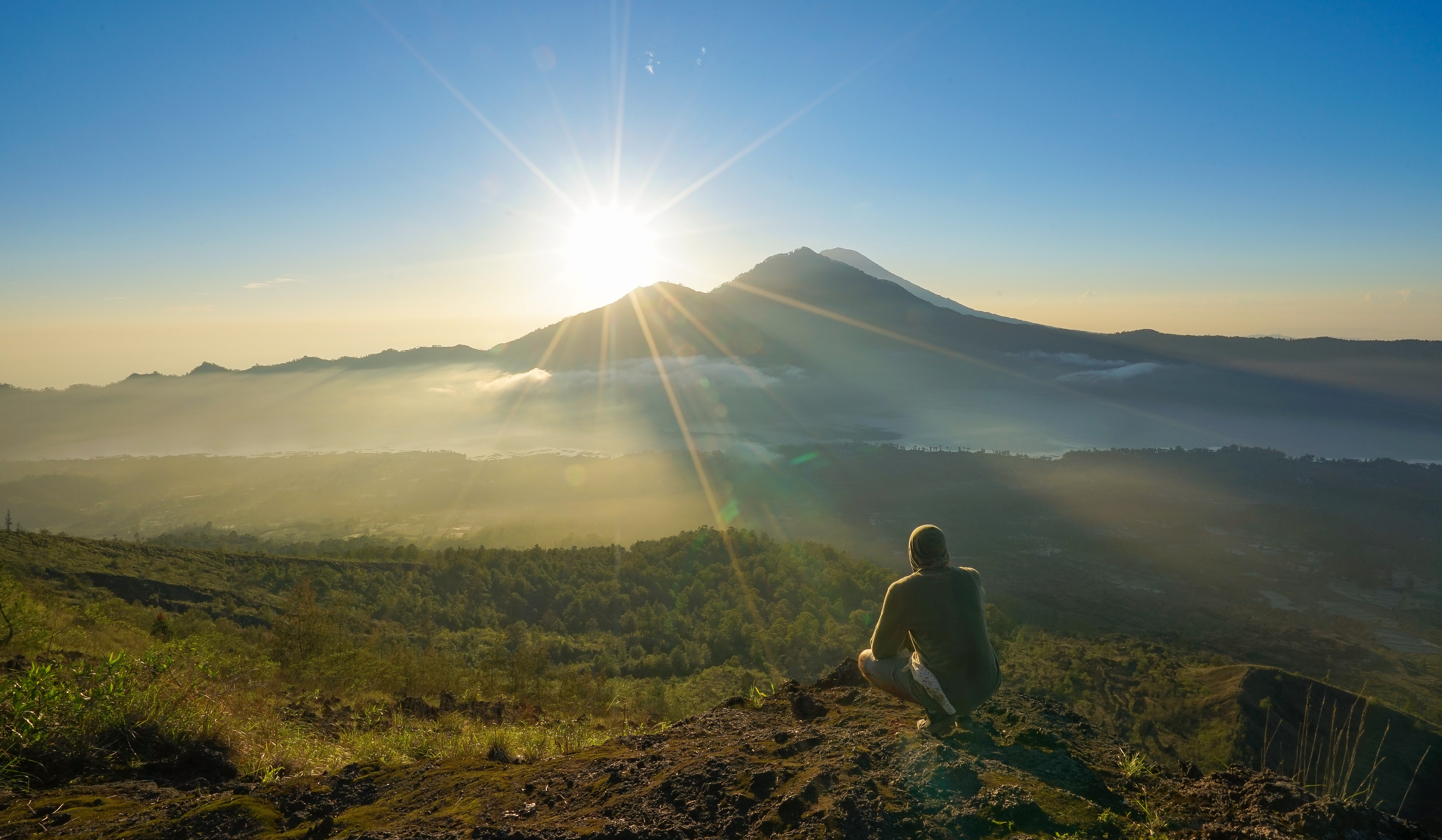 Level: Intermediate (Loose rocks and slippery sections. Adequate footwear must be worn.)
Cost: $$ (Driver/guide fees)
What to expect: Mount Batur is nestled in the less touristy northern part of Bali. The summit is 1717 meters above sea level and offers a uniqueness.
In order to participate in the hike, you will need to book a designated tour. We suggest contacting Ubud Destination. Usually hotel pickup is as early as 1:30am so be prepared for a long day! As you arrive at the base, most tours provide locally sourced Balinese coffee and a banana snack to energize hikers. At first, you will be blown away by the number of hikers and guides; it may seem that the path will be too crowded. However, the whole adventure is surprisingly well organized, with experienced guides set at a ratio of one per a maximum of five participants. This ensures safety and personalized service.
This pick of destination hikes starts off very easy, leading you to think a guide is unnecessary. Soon enough, you'll realize that you would not find your way alone in the pitch dark. Additionally, these guides have done the climb multiple times (sometimes three times per day!) and know exactly where to step in the slippery and rocky sections. It is advisable to follow their lead.
On the way to the summit, you will be accompanied by a starry sky while you see several coffee c plantations. There is a praying point before the hike becomes steep, which is a beautiful insight into the spiritual Bali culture. As you reach higher viewpoints, look down to see the trail of hikers marked by their lit torches. It is actually a very striking sight.
The last section is the hardest, so you will be eager to reach the summit. The temperature drops quite a bit as you arrive and stop moving, so don't forget to pack warm clothes in your backpack. There are locals at the top selling hot drinks at ridiculous prices but at this point you are unlikely to care and just splurge … because enjoying a hot beverage while waiting for the sun to rise over the misty volcano is actually priceless. Don't expect too much from the steam cooked breakfast though — it's a pretty simple white bread and banana sandwich with a boiled egg. However, the views into the crater and the clear waters of Lake Batur make everything seem more tasty. Make sure you eat it swiftly before the mischievous monkeys steal it from you!
What makes it exotic: Bali is known for its spirituality and rugged beauty. This hike is no different, as you will be climbing what is a sacred site to the Balinese while experiencing views over the Batur caldera — one of the largest and most impressive in the world. In the first section of the hike you will be completely in the dark and virtually unaware of how high up you've walked or how much further to go. It is a humbling experience just existing in the right here and now, feeling only the weight of your backpack and judging your steps carefully.
Pro tip: This destination hike experience will be more enjoyable if you manage to join other hikers at the same level. This will ensure you don't have to wait for slower hikers or rush with faster hikers.
How to get there: Book a guided tour from a local operator where you can negotiate lower prices than ones set by big internet companies. Tour operators will pick up from all main areas of the island and lead you through the entire hike. You will also be supporting local Balinese people/villagers who make their main income through the tourism industry.
4.) Frenchman Peak Trail, Australia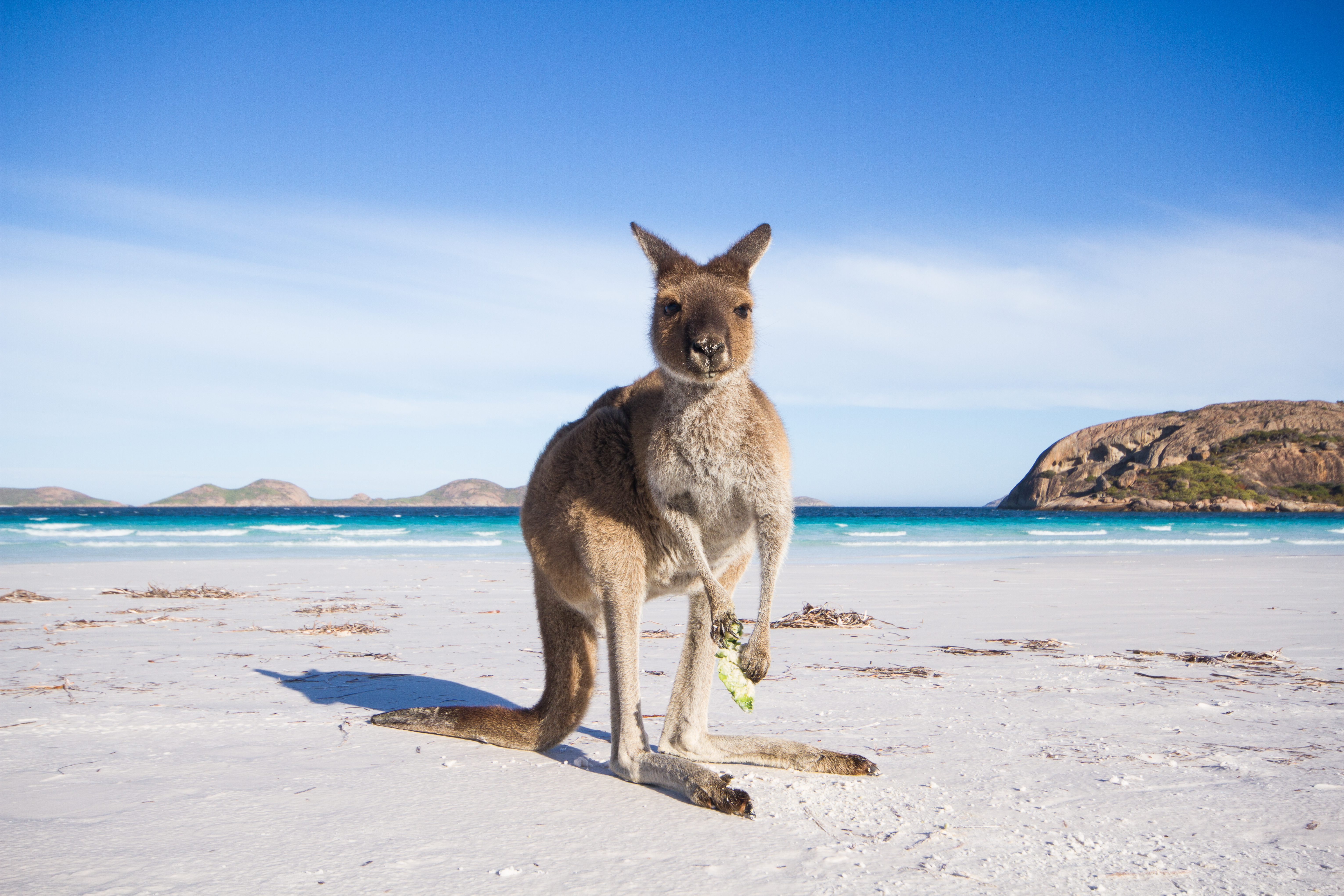 Level: Advanced (Steep sections of flat rock with little to hold on to.)
Cost: $ (National Park entry/camping fees)
What to expect: Frenchman Peak is a naturally occurring 262 meter granite peak formed by erosion and earth movements. It is located within Cape Le Grand National Park, Esperance (Western Australia).
The trail is only 3 kilometres long, but what it lacks in distance, it certainly makes up for in steepness.
In terms of what you see in travel brochures, this place definitely lives up to being picture perfect. It's also off the "beaten track" so-to-speak, as it's not really the kind of place tourists hear about when they are told about destination hikes in Australia.
Frenchman Peak is a little out of the way but not impossible to get to. In Australia you can easily hire a van and drive yourself anywhere, as long as you don't mind a bit of left hand side driving. On the way there you will have plenty of amazing scenery to soak up, not to mention the opportunity to camp under the stars at campgrounds scattered along the road. Western Australia is not as widely visited as its Eastern counterpart, so you may be driving hundreds of kilometers before seeing other humans — other than the occasional road train driver, of course (these are immense trucks which are quite scary to overtake). That, in itself, is quite special.
What you will find at Cape Le Grand National Park is an idyllic mix of turquoise waters, white sand, lush green, rugged stone peaks and kangaroos right on the beach. That's right! What could be more Australian than kangaroos sunbaking?
Frenchman Peak is the ideal spot to climb and marvel at all these natural views. But first you will have to walk up the steep and unprotected cliff face. Starting the climb, the elevation is not really noticeable. Next minute you'll look down and realize how far up you actually are … and that one missed step could earn you a trip to hospital or even cost your life!
Once you get the adrenaline hit, you will either become energized to keep climbing or chicken out. Before you do, remember there are two viewpoints: a lower one and the summit. Keep that in mind to push yourself and get to at least the first one — which also happens to be a granite cave with a dazzling perspective!
If you are brave enough to make it to the summit, you will be rewarded with 360 degree panoramic views of rugged scenery and an incredible sense of achievement.
What makes it exotic: The perfect mesh between blue and green landscapes, wild kangaroos on the beach, free climbing and plenty of adrenaline. This is what Down Under is all about!
Pro tip: Australia is famous for its inconsistent wi-fi and the same applies at Cape Le Grand National Park. Interestingly though, as you reach the lookouts of Frenchman Peak you will have plenty of reception. There you can post all your Instagram photos and stories of destination hikes while enjoying the view.
How to get there: Self drive is best. After driving 8 hours south of Perth, drive a further 50 kilometres East of the nearest town Esperance and follow the highway to Cape Le Grand National Park.
3.) Petra, Jordan
Level: All levels (Multiple hikes are contained within the city.)
Cost: $$$$$ (Driver fees or transport/Entry ticket)
What to expect: Petra is the ultimate in destination hikes because it has so many hidden pathways. You really need more than one day to climb every stairway and lookout this place has to offer. There are a number of vantage points where you can appreciate the incredible rainbow of stone colors away from the busy main pathway. Just beware of local scammers trying to make a quick buck by offering to guide you to lookouts which you can easily climb for free. While in Petra it's best to avoid riding the animals or buying souvenirs from the children so as not to encourage animal cruelty or child labor.
What makes Petra one of the most distinctive destination hikes is that the entire city is carved into stone, rather than built from it. The shades of color are so intense that they actually look surreal; you will definitely find yourself marveling at stones and taking photos of walls! Not to mention that camels will photobomb your pictures, you will be taught how to tie turbans/headscarves as well as get the opportunity to experience all levels of hiking.
Make sure you bring plenty of water, as the desert heat can be intense. Water can also be purchased from the many pop up shops inside if you don't mind paying tourist prices.
What makes it exotic: Petra was originally a trading place between Middle Eastern lands. There is so much history embedded within the carved stone walls of this city. It's also a challenge to count how many tones of color naturally occur in these stones.
Pro Tip: Studying the map of Petra carefully before you arrive will give you a better chance of seeing more of the city. There are multiple areas to explore and travelers often run out of time, distracted by the beauty of each section covered.
How to get there: Public transport will take you to Petra on a bus from the capital city Amman, which is generally the cheapest option. Visitors pressed for time or who want a more flexible experience can hire tour guides or private drivers. The entry fee is quite expensive, so be sure to spend the whole day there.
2.) Machu Picchu, Peru
Level: Advanced (Several days of hiking. Extreme weather. Slippery and steep sections.)
Cost: $$$$$ (Package tour)
What to expect: You would have to be living under a rock to not have heard of Machu Picchu. Also known as the Lost City of the Incas, it is situated 2430 meters above sea level but not too far from the main hub of Cuzco in Peru.
From all the destination hikes, this is perhaps the most famous in the world, so it certainly is hyped. But is it over-hyped? No way.
If you haven't yet attempted this iconic hike, well, have you even really hiked?
Machu Picchu has an air of mystery about it which can be felt in the air. It's more than just a hike, rather a pilgrimage. The traditional 4 day trail offers as much of a mental achievement as it does a physical one. Sometimes the weather will be extreme; you can experience everything in one day. When the rain pours down on the already slippery stone steps, it can make the descending sections very treacherous. The unforgiving cold will have you wearing every piece of clothing you packed into the maximum 5 kilo luggage allowance.
Alas, the scenery is humbling; the activity from the multitude of other climbers is motivating. Most importantly, the promise of seeing the sunrise through the Sun Gate (the best view of the Lost City) is enough to make you power through.
During the hike, you will see wild llamas, breathtaking scenery of lush green trees, diverse foliage and delicate flowers as well as many mountainous peaks. Campsites are set on cliff faces, offering endless natural scenery. You will also have enough opportunities to capture the perfect sunset photo while sipping on an invigorating cup of hot coca leaf tea.
As you finally arrive at Machu Picchu itself, don't be surprised if you feel a certain resentment towards the hoards of visitors arriving by train — after a 4 day climb, you might feel as though they didn't quite "earn" their Lost City experience!
What makes it exotic: No hiking list is complete without the Lost City of the Incas. There is a mystique about the place, from the start of the hike until the finish. Excitement peaks when you finally reach the Sun Gate and get to walk through the structures. There is no feeling quite like achieving Machu Picchu, it really does live up to its hype. The fact that no one really knows how/why exactly the city was built makes it a special place. You will be astonished at the resourcefulness of humans and at how there is so much we still don't know about our ancestors.
Pro Tip: It is impossible to guess the weather, but it is best to avoid rainy season. The temperatures drop significantly, sections become more slippery and you may get a cloud obstructed view of the famous Sun Gate.
How to get there: The nearest city is Cuzco. The best and safest way is to join an organized tour; there is a large number of providers to choose from. You will be supporting the local community by providing jobs to the porters that are employed to carry bags and make delicious meals in the setup mountain camps. Book well in advance, as the Inca Trail tours are likely to sell out before your arrival date.
5.) Chefchaouen, Morocco
Level: Beginner (A leisurely walk up many hills and stairs.)
Cost: $ (Public bus fare)
This is an unconventional choice of destination hikes because it doesn't have a designated beginning and an end, therefore it is not technically classified as a "hike". Basically, this entire place is a hike, as the city is nestled in a mountainous zone. The beauty of it is also that it has no designated path! It's up to you to create your own, while getting lost in the maze of blue alleyways adorned by painted doors, each more beautiful than the last you took a photo of.
Make sure you clear your camera because you will want photos of everything, from the painted doors to the restaurants and even the souvenir shops lined all around the souks. Everything is photogenic in the Blue City.
The artsy and bohemian/hippie feel of the town is addictive and keeps you interested. The place is small and can be fully explored in one day, but there is too much to take in for a rushed trip. You might want to allow at least a couple of days to leisurely wander the alleyways and viewpoints, as you are guaranteed to notice something different each time you walk past.
While in Chefchaouen you will fall in love with everything. So give in to the charms of this city by sipping sweet Moroccan tea, playing with street cats, posing for photos with random doors and temporarily feeling like you want to move here. Don't say we didn't warn you!
What makes it exotic: This mountainous city certainly delivers. While wandering through Chefchaouen, you are going to be in awe of the blue alleyways and staircases. It is a surreal experience which truly gives meaning to the popular quote: not all those who wander are lost. Prepare for an enjoyable maze of discovery and sensory pleasures in the most colorful of destination hikes.
Pro Tip: Stay at one of the many traditional "riad" guest houses within the Medina for an authentic Moroccan experience. Once in the Blue City, it is essential to get up early to take photos while the town is sleeping and the sunlight is low. You will then have uninterrupted access to the best attractions and the lighting will be more favorable to capture the many shades of blue.
How to get there: The cheapest way is to catch a train to the city of Fez and from there a bus to Chefchaouen. From the bus it is a 4 hour journey with views of the countryside not to be missed – so be sure to get a window seat!