24.) Wear Compression Socks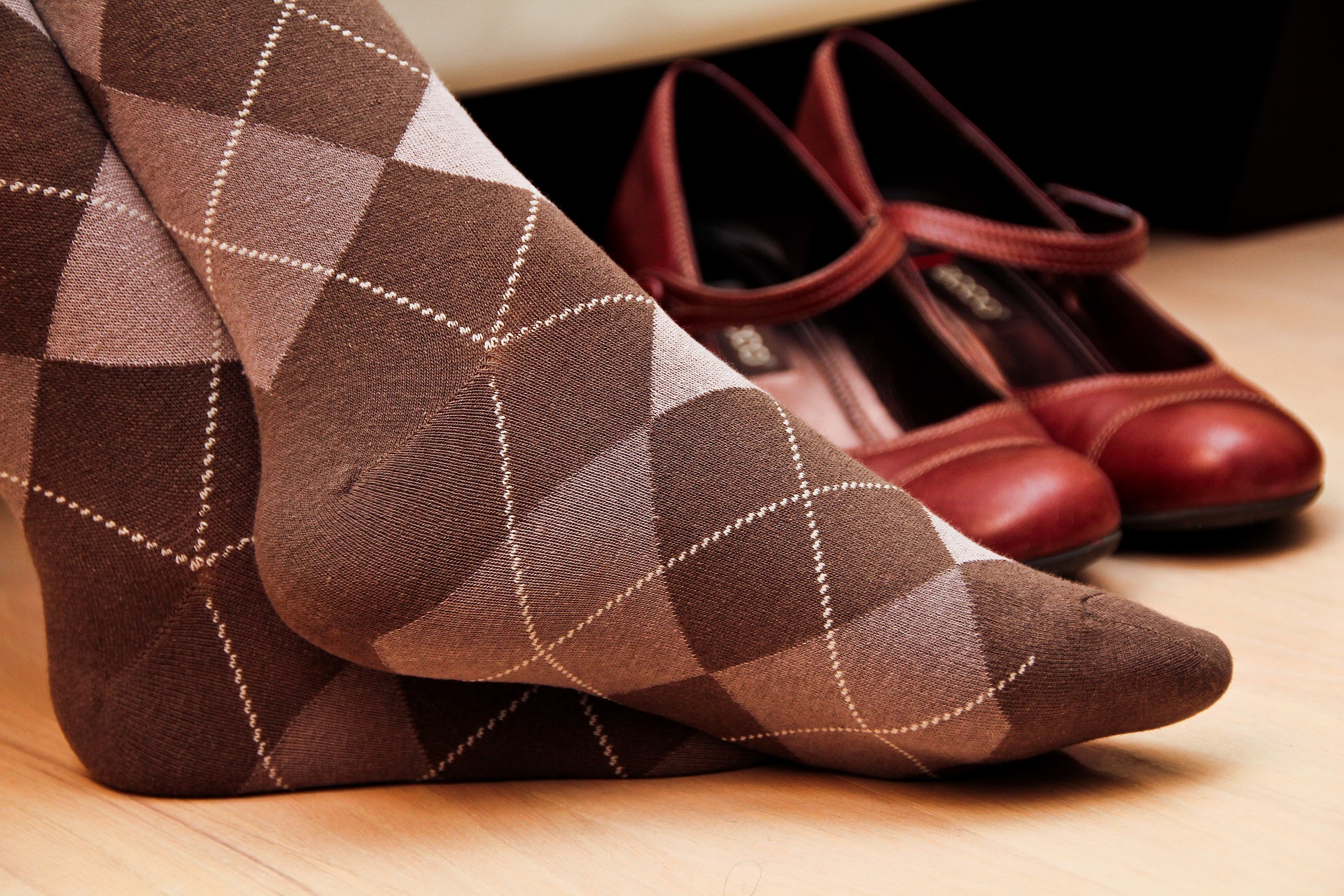 Basically, compression socks help increase blood circulation in the body and reduce risks of swelling feet or blood clotting.
They come in various levels of tightness or compression, so choose the variation that is best for your needs. These socks will also keep you warm in the cold cabin.