Help! Are These Really The 45 Most Beautiful Places In The World?
From the concrete jungle of NYC to the tropical jungles of Thailand, narrowing down the most beautiful places in the world is hard... There are just so many! Here's what made our list.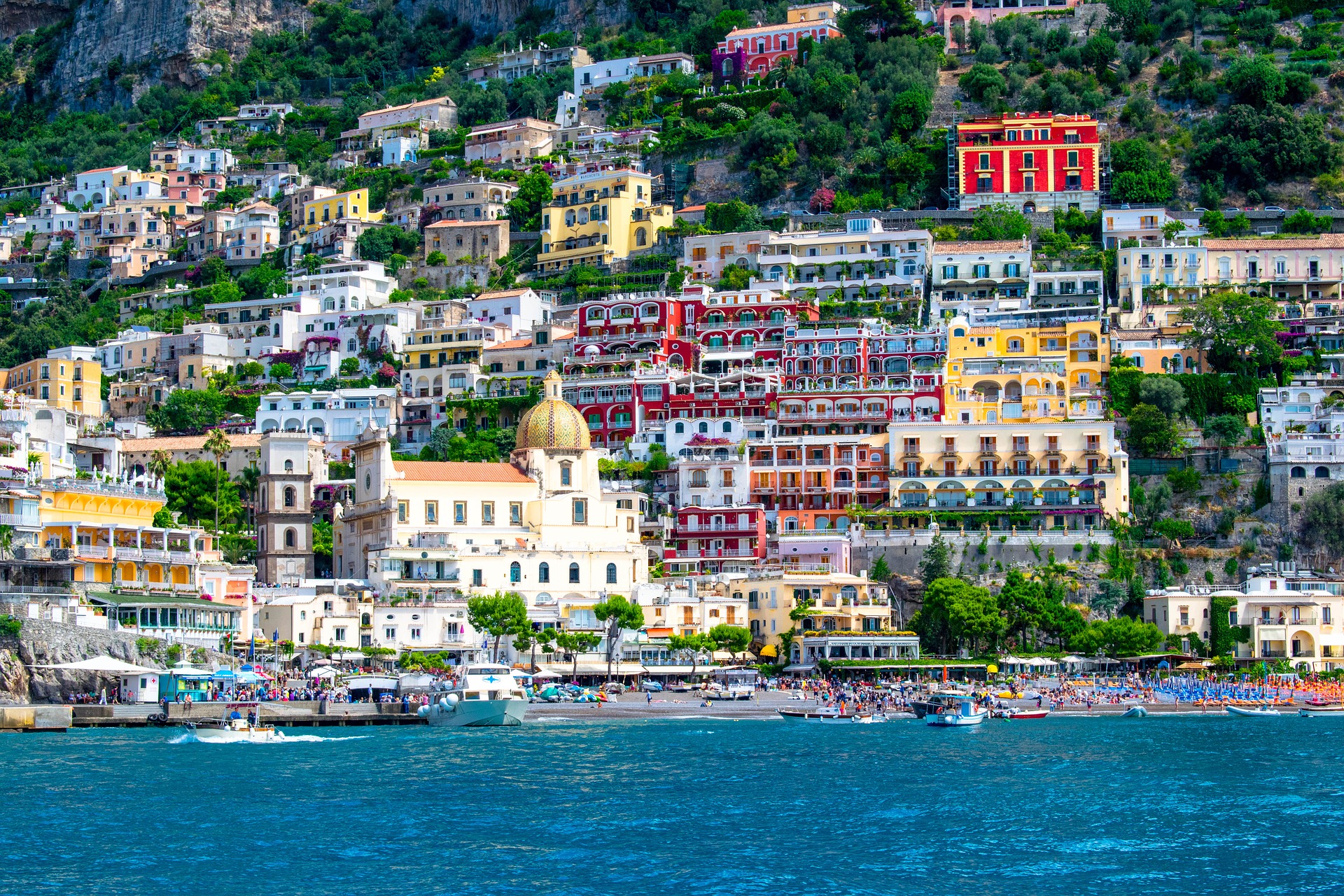 The term "most beautiful places in the world" is subjective. But we'll admit it: we get serious FOMO when scrolling through our Instagram feeds over coffee each morning, seeing those we follow post photos in yet another new, gorgeous location. It seems like every millennial these days is an influencer, spending all of his or her free time in the most beautiful cities, beaches, countrysides and landscapes. Not to mention the outfits.
Yes, we hate picture-perfect Instagrammers (jealousy can be so intense), but we also love them, as they open a window to places we've never been to, sharing their stories and images, and inspiring us to travel more. We've started our bucket lists, but with so many beautiful places out there, it's nearly impossible to narrow it down!
Forbes recently talked with Beautiful Destinations, the largest travel and lifestyle community across social media, and asked them to use their data mining tools to rank the most beautiful places in the world. They looked at location tags and hashtags and drilled down their list. We reviewed their list and, while we agreed on a few, we also thought they missed a few key cities. So we did our own research, taking into consideration the most geo-tagged sites in Insta-stories as well as the most hashtagged locations, gave bonus points to the hard-to-get-to spots, removed the 'it's popular, but is it pretty?' spots (here's looking at you, Los Angeles), and came up with our own list.
Here are the top 45 most beautiful places in the world:
45.) Pamukkale, Turkey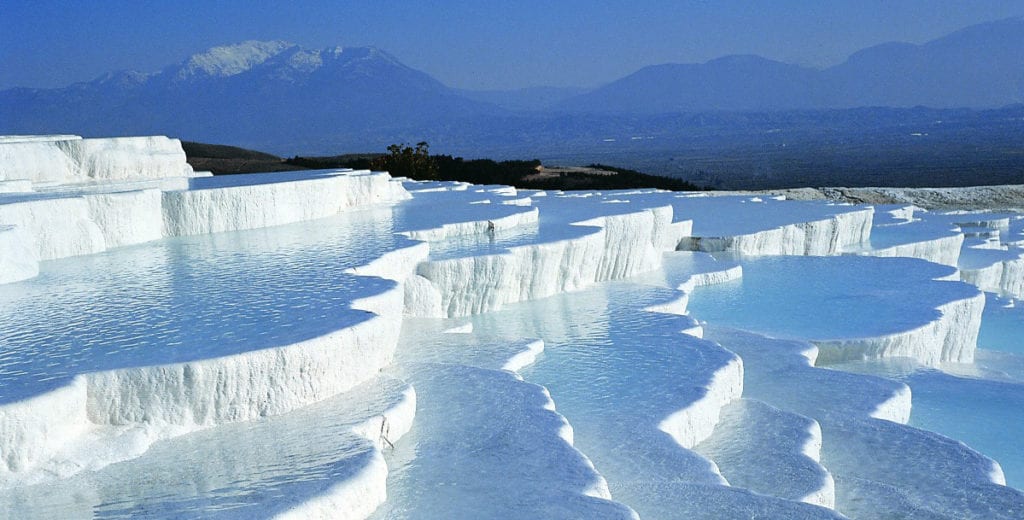 The geological phenomenon that is Pamukkale, literally "Cotton Castle" in Turkish, is also the site of the remarkably well-preserved ruins of the Greek-Roman city of Hierapolis. With such a unique combination of natural and man-made wonders it's little wonder it has been made a Unesco World Heritage site.
With over two million visitors annually, it is also Turkey's single most visited attraction. It is beautiful, so we aren't surprised.
44.) Forbidden City, Beijing, China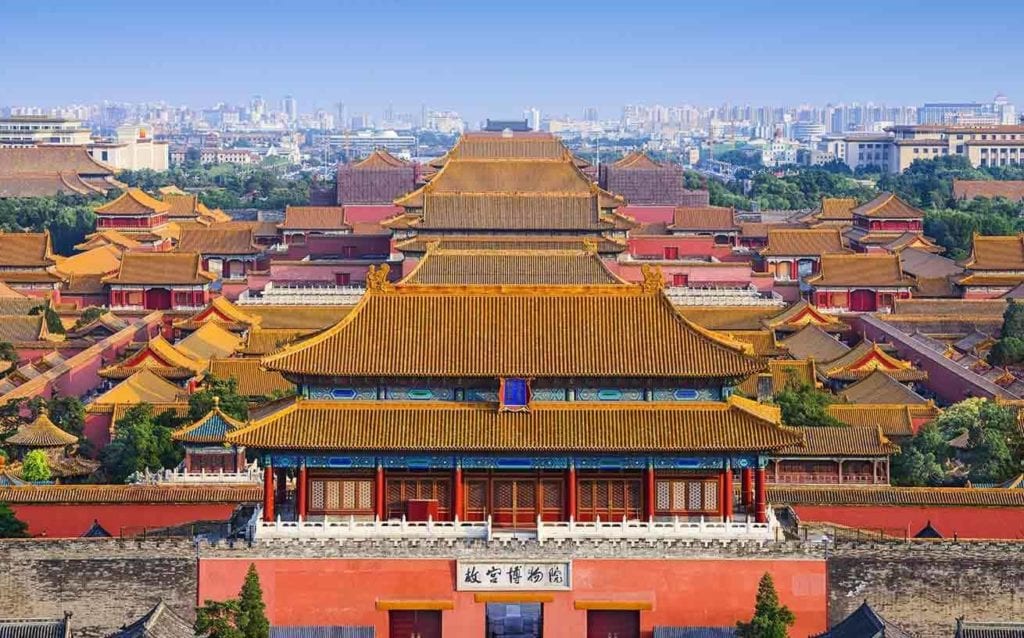 Located at the center of Beijing, the Forbidden City was the imperial palace of China for five centuries until the early 20th century. Today it houses the Palace Museum, one of China's largest national museums. It has an extensive collection based on the former imperial collection.
This is truly the spot to appreciate the might and grandeur of the Imperial Chinese court during the height of its power in the Ming and Qing dynasties.
3.) Fiordland National Park, New Zealand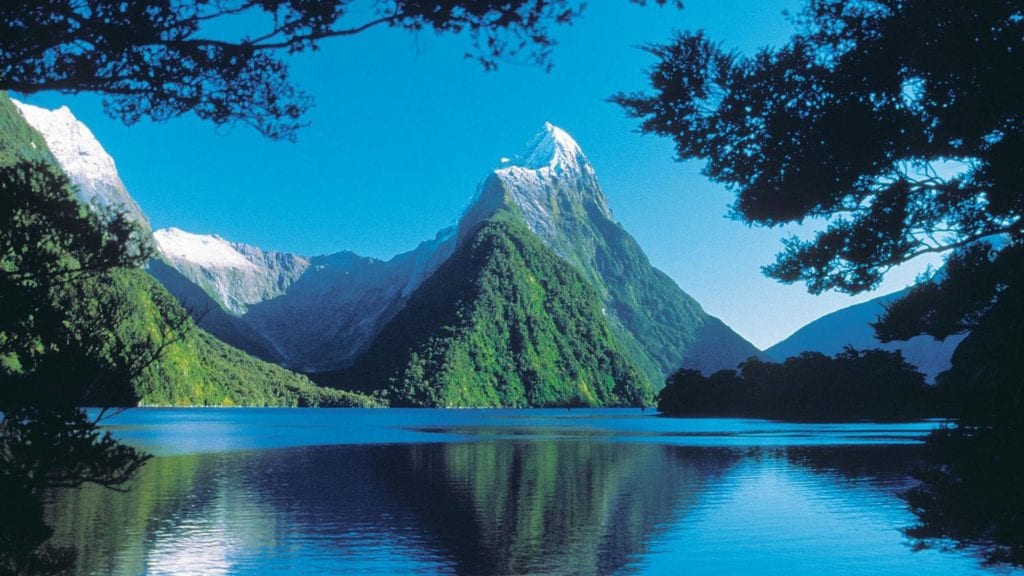 Fiordland is one of the southern hemisphere's great wilderness regions and has achieved World Heritage Status for its stunning natural features, exceptional beauty and role in demonstrating the earth's evolutionary history.
Home to Mitre Peak, the stunning fiords of Milford Sound and Doubtful Sound, the beautiful lakeside towns of Te Anau and Manapouri and the Kepler, Milford and Routeburn Tracks, Fiordland is known as the sightseeing and walking capital of the world.
2.) Plitvice Lakes, Croatia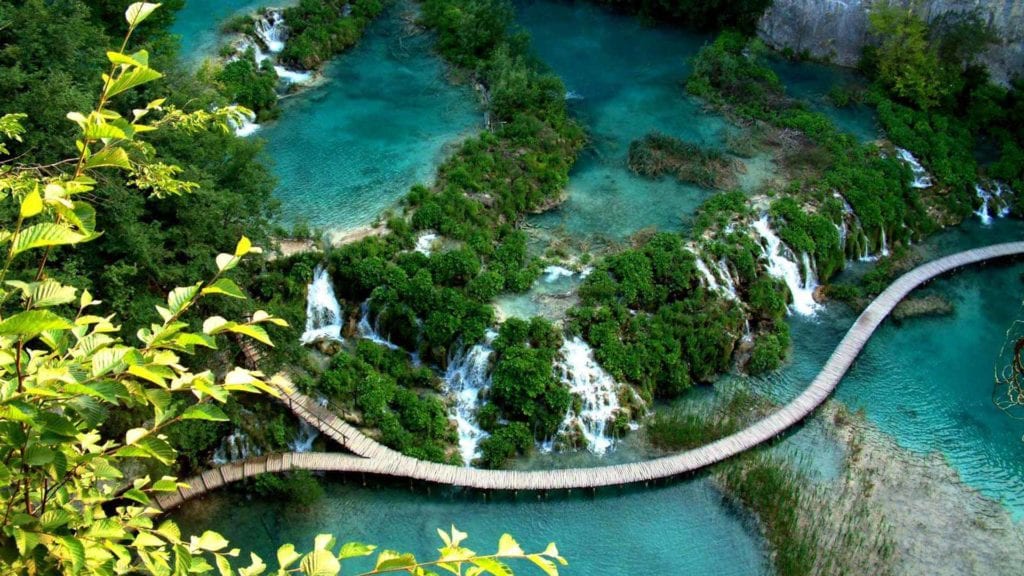 The beauty of the national park lies in its sixteen lakes, inter-connected by a series of waterfalls, and set in deep woodland populated by deer, bears, wolves, boars and rare bird species.
The National Park covers a total area of 115 square miles, whilst the lakes join together over a distance of five miles.
41.) Geiranger Fjord, Norway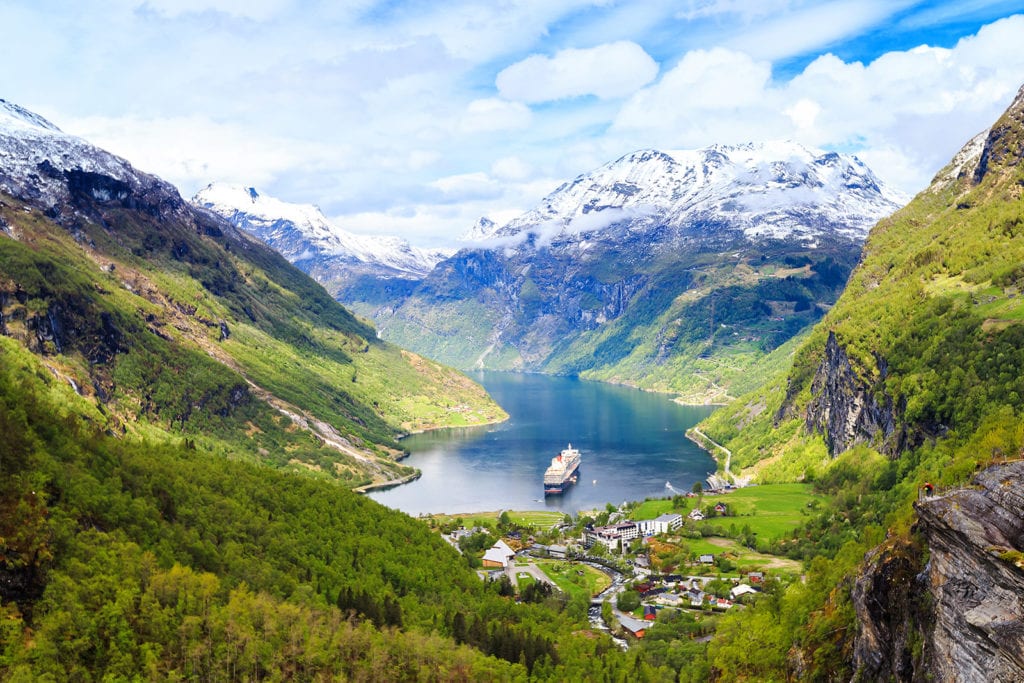 Geirangerfjord features on the prestigious UNESCO World Heritage List. You will not find more beautiful fjord in the world!
It is also a part of The Royal Fjord Route, that tells us the story about generations of royalty and nobility that visited the area back in the late 1800's.
40.) Algarve, Portugal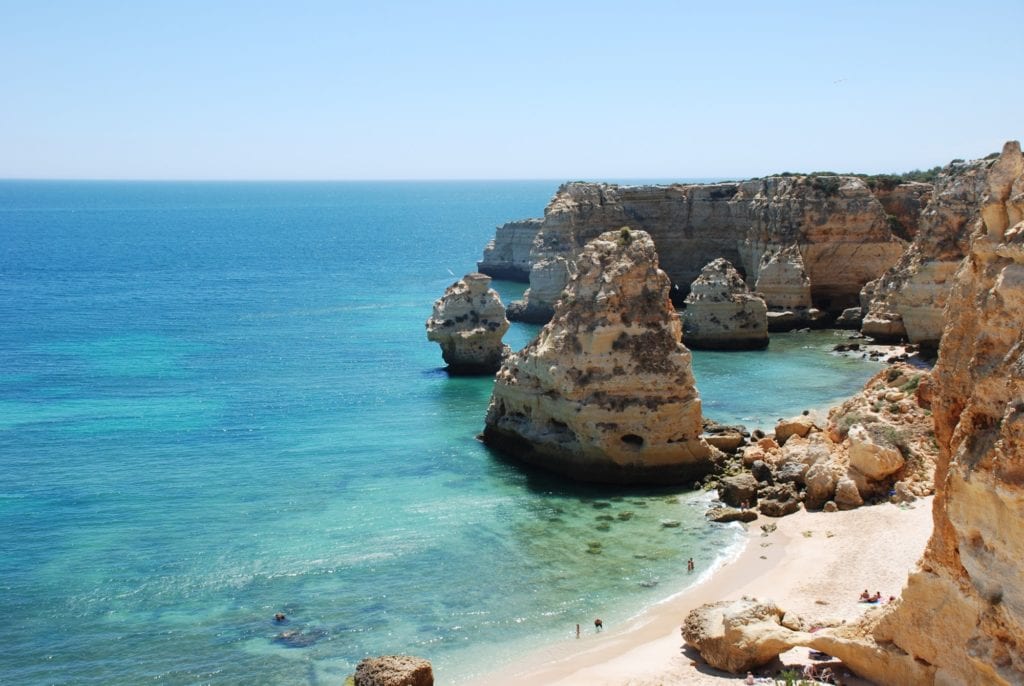 The Algarve is the beautiful southern coastline of Portugal. It is a region blessed with stunning beaches, picturesque fishing towns and a glorious climate, all of which combine to create the perfect holiday destination.
There are pristine beaches for families, waterparks for teenagers, buzzing nightlife for young couples and historic towns for cultural tour.
39.) Mount Roraima, Venezuela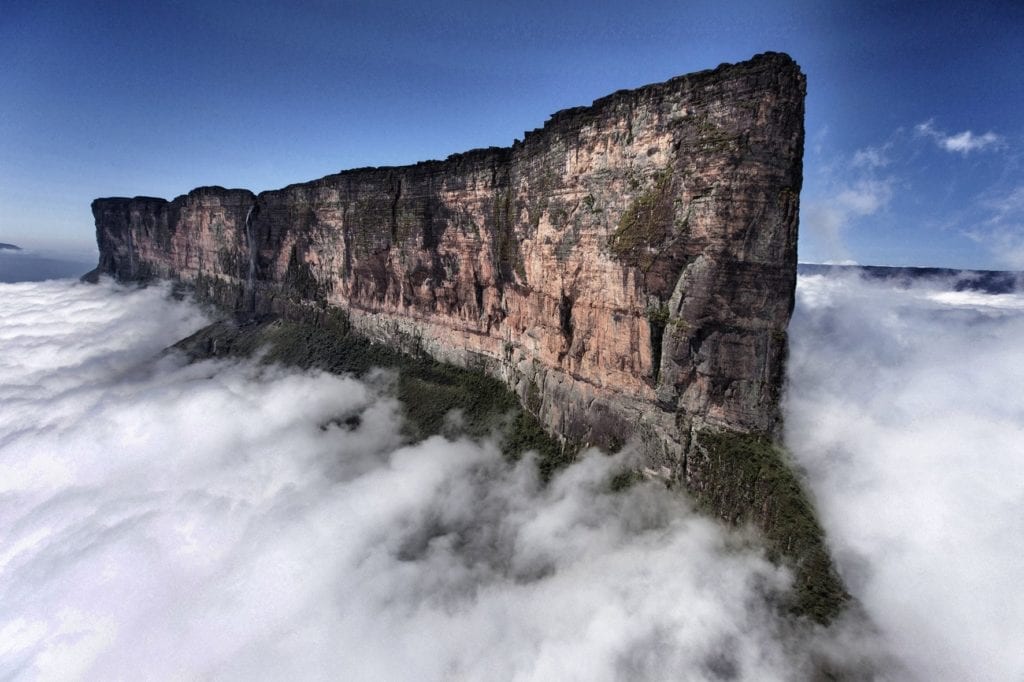 Today this unusual looking mountain can be visited by anyone having the will to discover it. Hiking here is not hard and you can also get help from the population, because they organize tour guides in exchange for a small sum of money.
If you are on your own, try to reserve at least four days for this fantastic journey, as there are plenty of things to see and enjoy up there. Mount Roraima is said to have some of the most fascinating hiking trails in the world.
38.) Siem Reap, Cambodia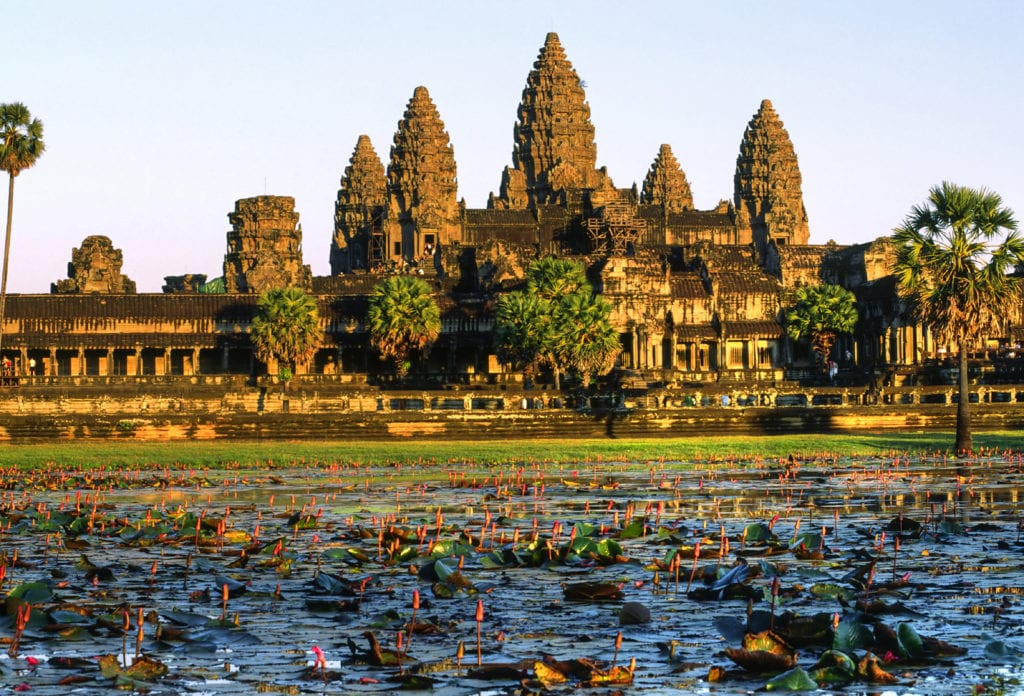 Siem Reap is located in northwest Cambodia. It is a major tourist hub in Cambodia because it is the closest city to the world famous temples of Angkor.
The tourism industry is catered largely to backpackers willing to brave the tortuous road from the Thai border on the tailgate of a local pick-up truck. There were a couple of large hotels and a handful of budget guesthouses.
37.) Labrador, Canada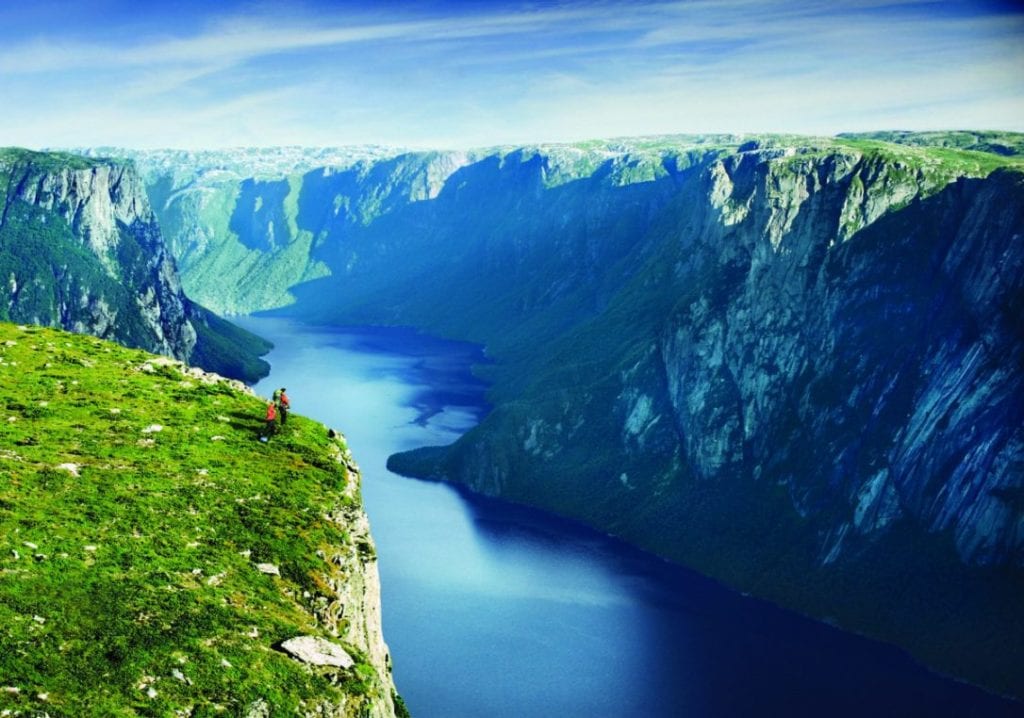 The simplest way to take a bite of the Big Land is via the Labrador Straits region, which connects to Newfoundland via a daily ferry. The northern coast is accessible only by plane or supply ferry.
The newly designated Torngat Mountains National Park offers a glimpse into ultra-remote wilderness. Facilities are few and far between throughout the behemoth region, so planning ahead is essential.
36.) Socotra, Yemen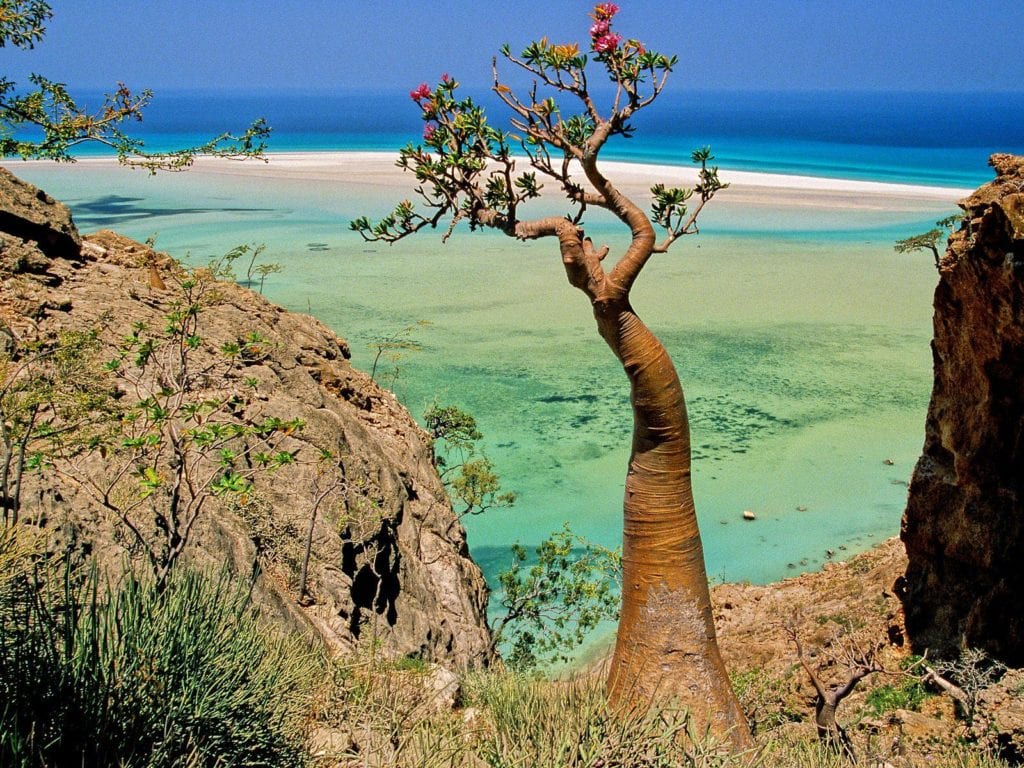 This beautiful place is a perfect destination for the adventurous and nature loving travelers. It takes pride in their eco-tourism and values their spectacular plant and wildlife that may sometimes be only found on this island.
Although the lodging and facilities may not be the same as more modern and developed locations, Socotra is a magnificent destination choice.
35.) Riga, Latvia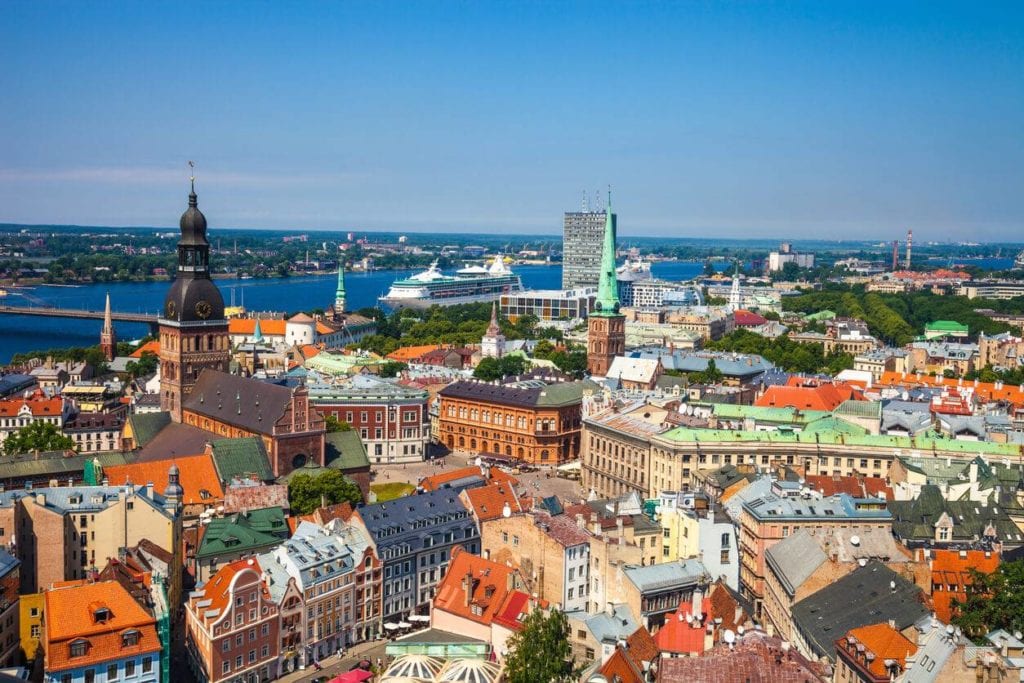 Riga is well known for its Art Nouveau architecture. The old town is filled with such buildings, and has been designated as a UNESCO World Heritage Site for its architecture. The arrival of low-cost airlines resulted in cheaper flights from other European cities such as London and Berlin and consequently a substantial increase in numbers of tourists.
Riga has a rich culture to show off with theaters, architecture, art museums, and a music choir!
34.) Edinburgh, Scotland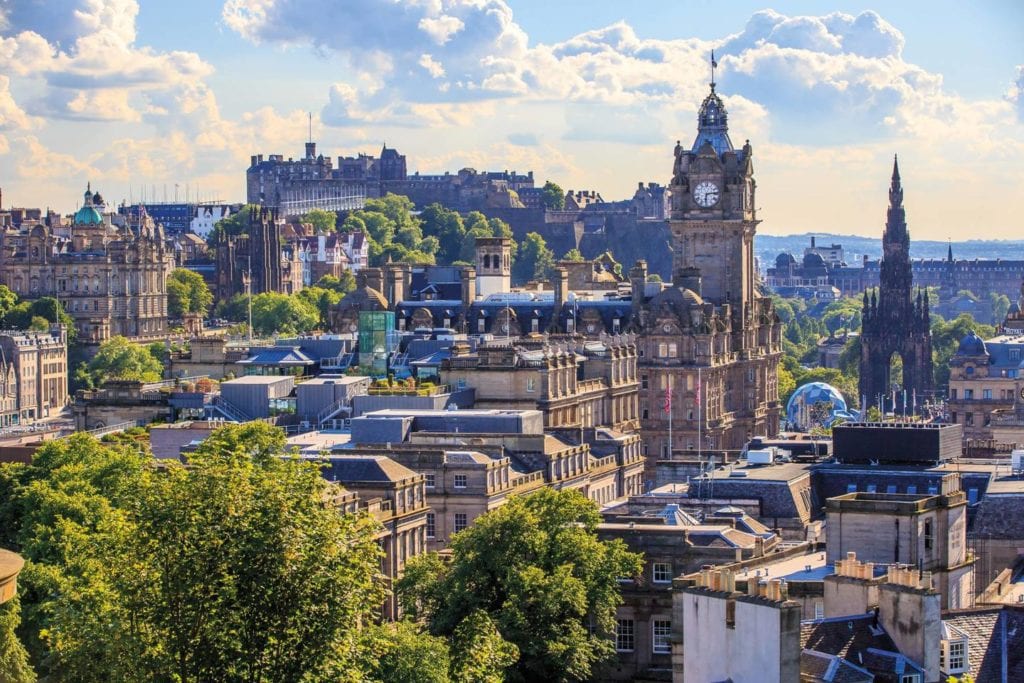 The historical and cultural attractions have made Edinburgh the United Kingdom's second most popular tourist destination, attracting over one million overseas visitors each year. Its economy is based mainly on financial services, scientific research, higher education, and tourism.
It hosts a series of festivals that run between the end of July and early September each year. The best known of these events are the Edinburgh Festival Fringe, the Edinburgh International Festival, the Edinburgh Military Tattoo, and the Edinburgh International Book Festival. Edinburgh has many museums and libraries.
33.) Prague, Czech Republic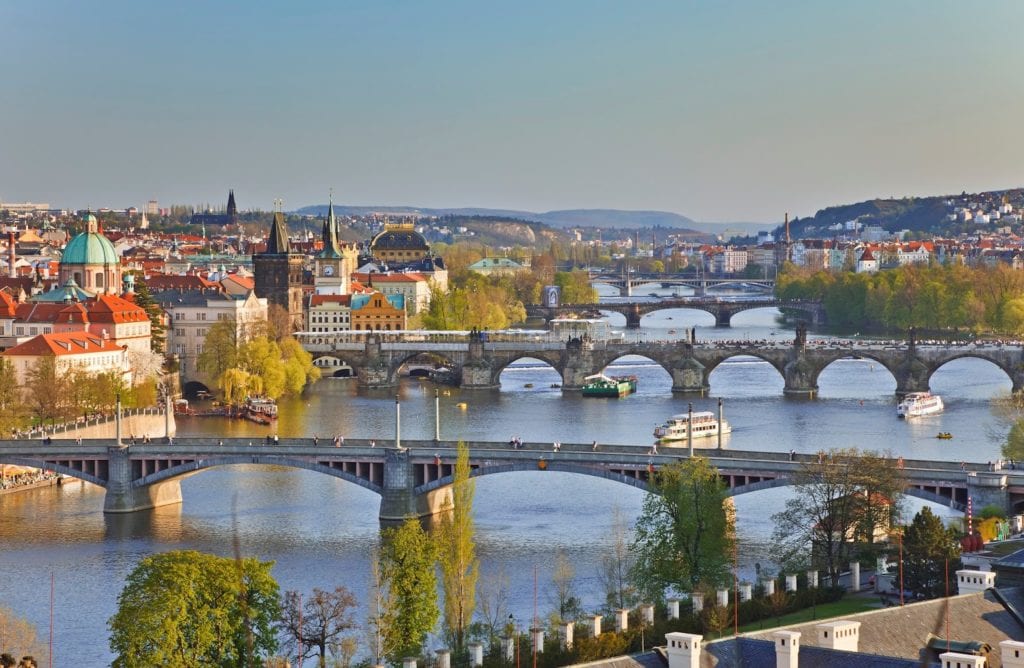 Prague has become one of the world's most popular tourist destinations. They suffered considerably less damage during World War II than some other major cities in the region, allowing most of its historic architecture to stay true to form. It contains one of the world's most pristine and varied collections of architecture.
Prague's low cost of living makes it a popular destination for expats relocating to Europe
32.) Stockholm, Sweden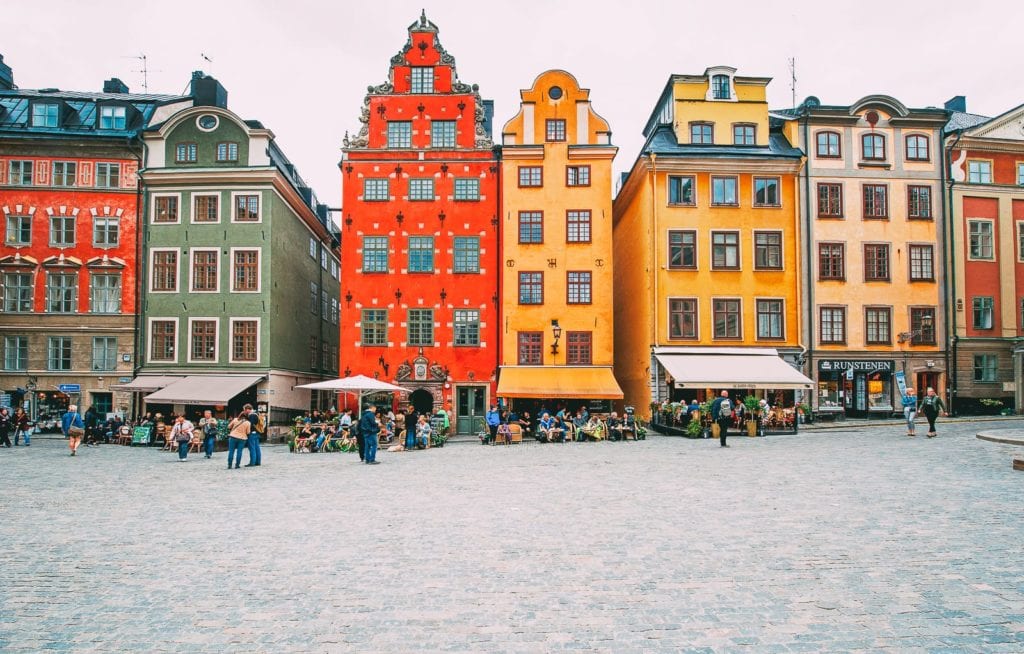 The geographical city centered is situated on a bay. Over 30% of the city area is made up of waterways and another 30% is made up of parks and green spaces. Stockholm is one of the cleanest capitals in the world. The city was granted the 2010 European Green Capital Award by the EU Commission; this was Europe's first "green capital".
The streets of Stockholm are filled with museums, art galleries, bars, sports, and architecture.
31.) Bora Bora, French Polynesia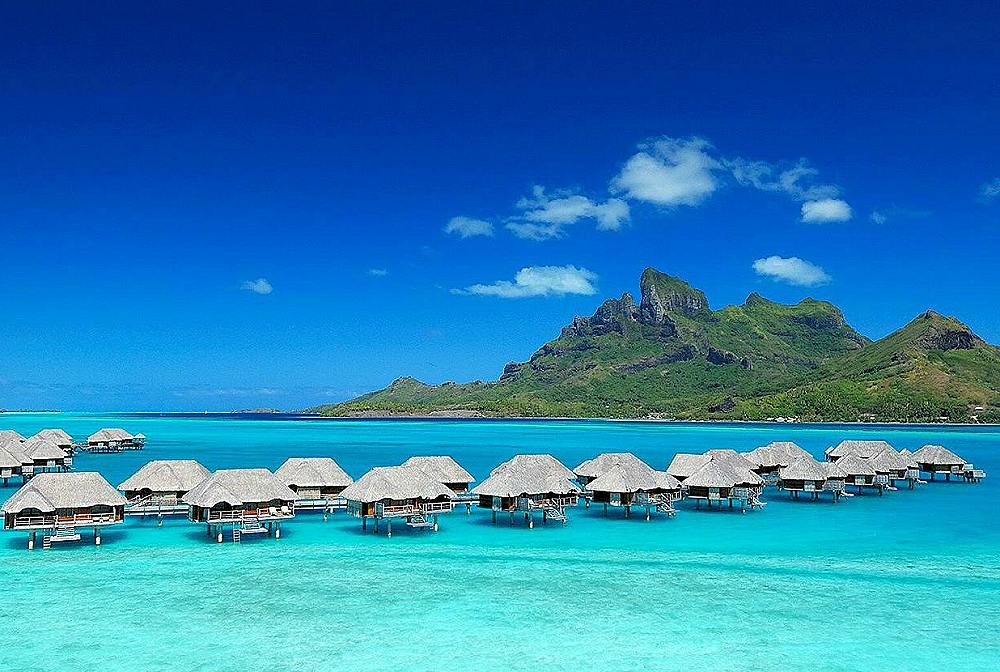 Bora Bora is a major international tourist destination, famous for its aqua-centric luxury resorts. The major settlement, Vaitape, is on the western side of the main island, opposite the main channel into the lagoon.
Produce of the island is mostly limited to what can be obtained from the sea and the plentiful coconut trees, which were historically of economic importance for copra.
30.) Banff National Park, Canada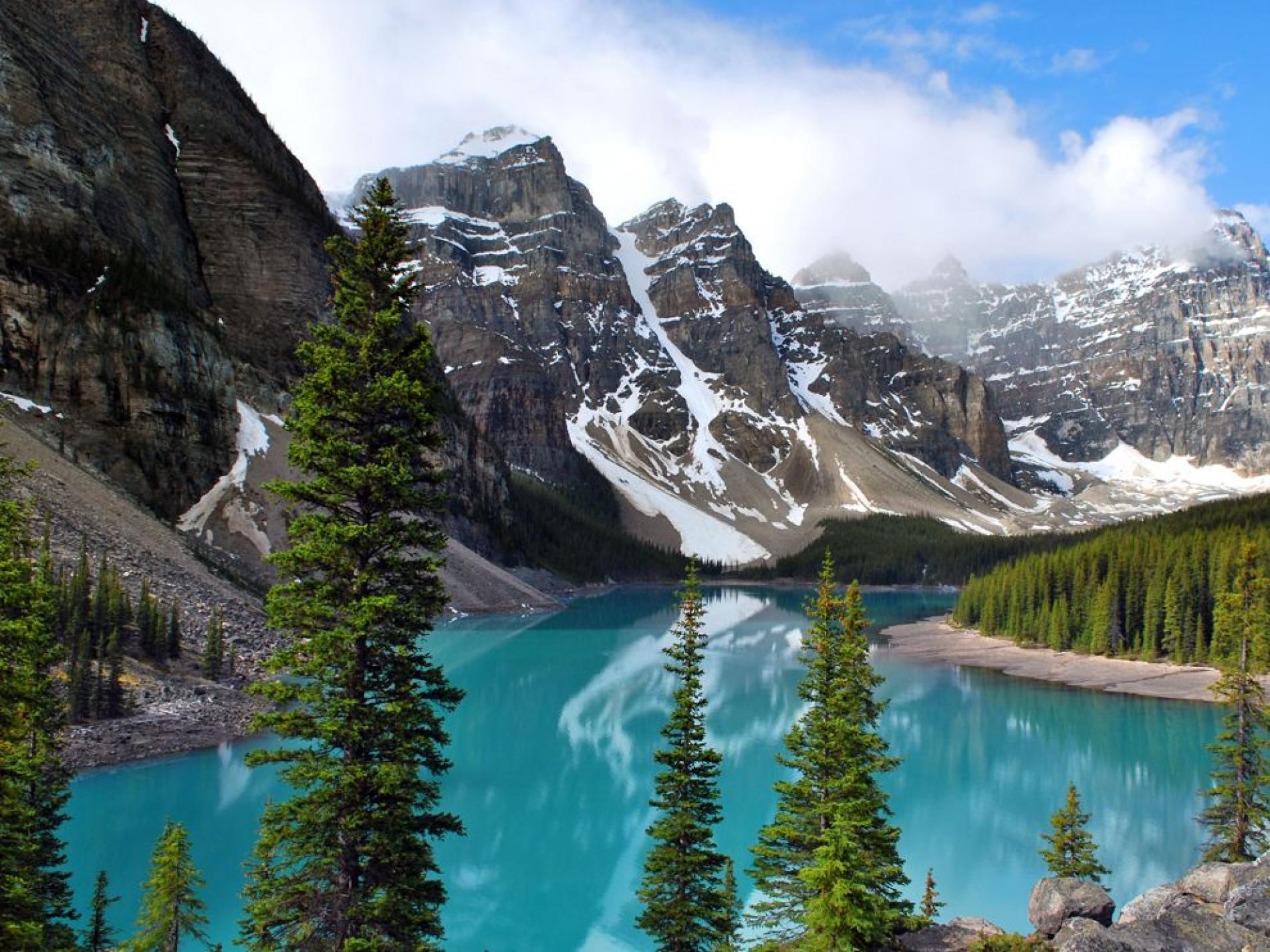 Skiing at Lake Louise Banff National Park is the most visited Alberta tourist destination and one of the most visited national parks in North America, with more than three million tourists annually. Tourism in Banff contributes an estimated $6 billion annually to the economy.
A park pass is required for stopping in the park and permit checks are common during the summer months, especially at Lake Louise and the start of the Icefields Parkway. A permit is not required if traveling straight through the park without stopping. Approximately 5 million people pass through Banff annually on the Trans-Canada Highway without stopping.
29.) Hallstatt, Austria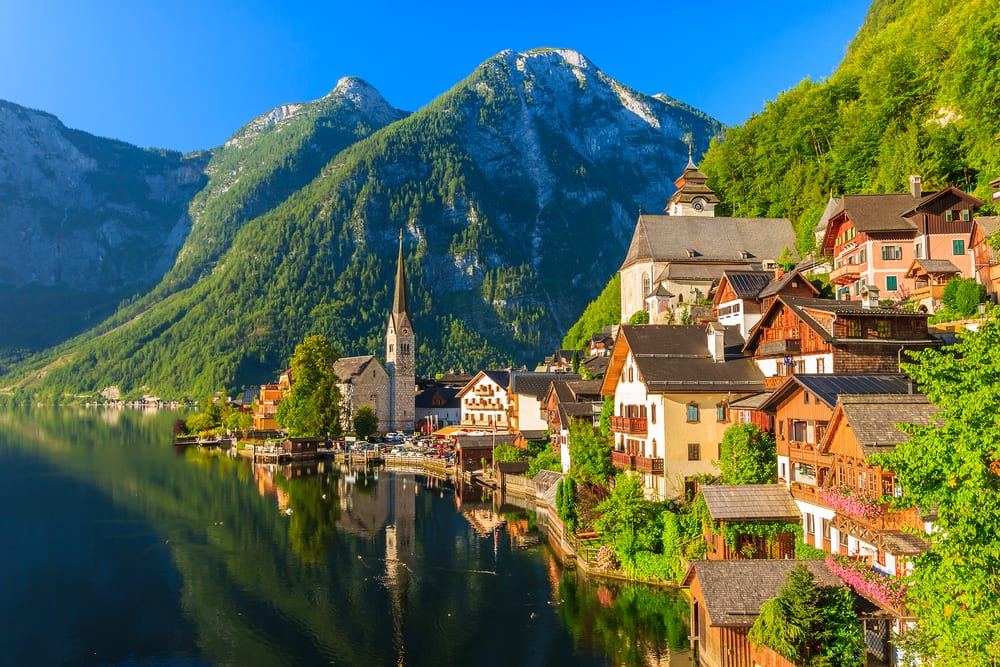 Situated between the southwestern shore of Hallstätter See and the steep slopes of the Dachstein massif, the village lies in the geographical region of Salzkammergut region, on the national road linking Salzburg and Graz. Salt was a valuable resource, so the region was historically very wealthy. It is possible to tour the world's first known salt mine named Salzwelten, located above downtown Hallstatt.
Today, Hallstatt is a tourist destination and the village can be toured on foot in ten minutes.
28.) Rainbow Mountains of Zhangye Danxia, China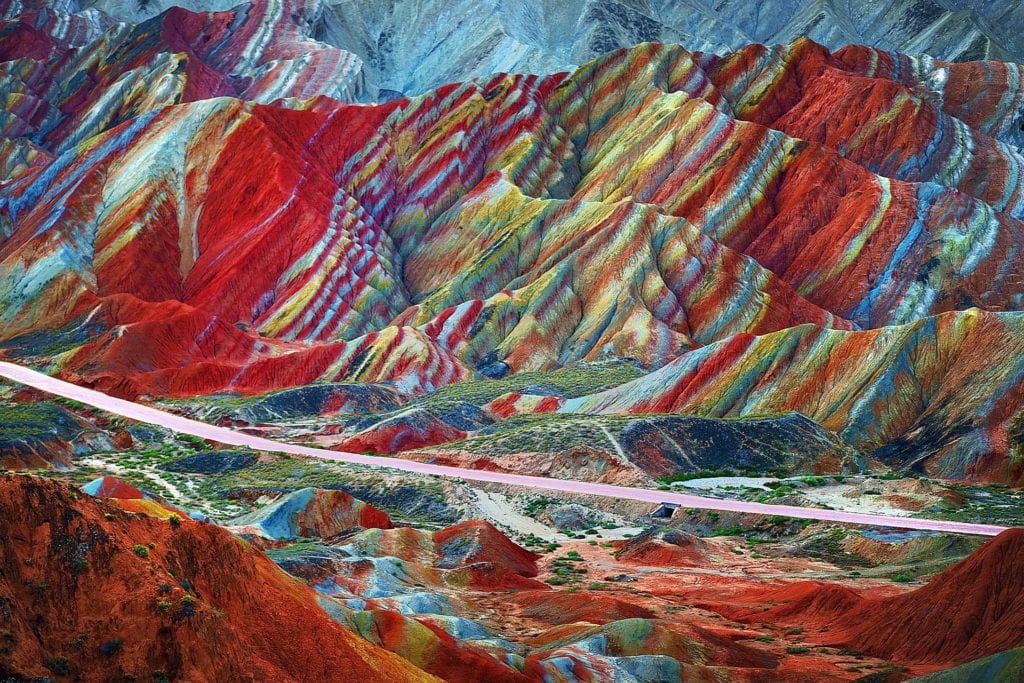 The Rainbow Mountains are known for the unusual colors of rocks, which are smooth, sharp and several hundred feet tall. They are the result of deposits of sandstone and other minerals that occurred over 24 million years.
The result, similar to a layer cake, is connected to the action of the same tectonic plates responsible for creating parts of the Himalayan mountains. Wind, rain, and time then sculpted extraordinary shapes, including towers, pillars, and ravines, with varying colors, patterns, and sizes.
27.) Kauai, Hawaii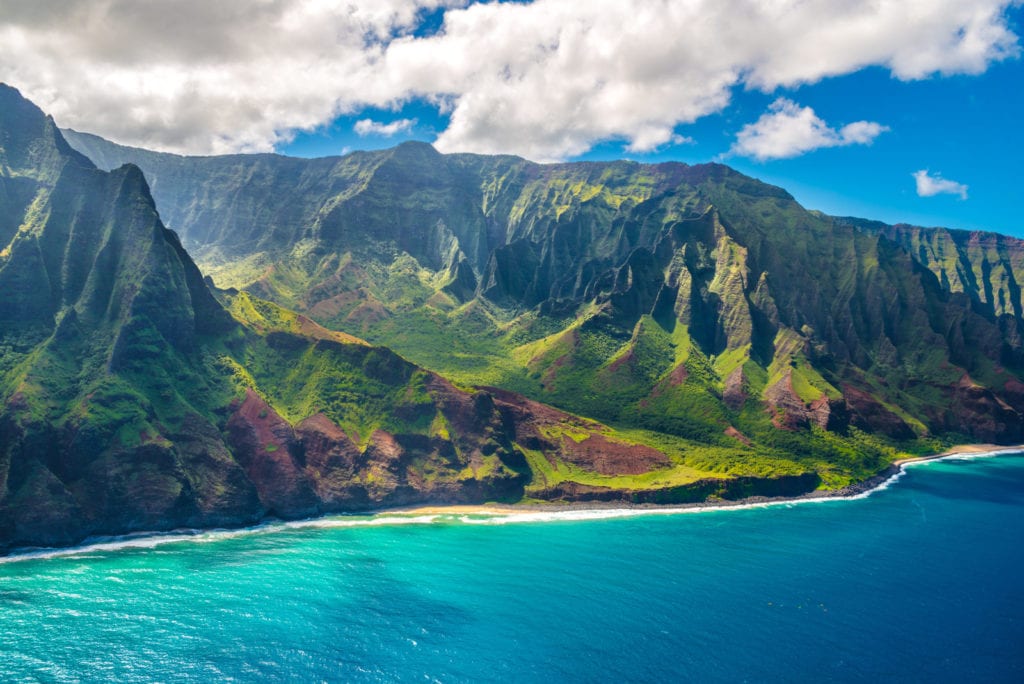 The oldest and northernmost island in the Hawaiian chain is draped in emerald valleys, sharp mountain spires and jagged cliffs aged by time and the elements. Centuries of growth have formed tropical rainforests, forking rivers and cascading waterfalls. Some parts of Kauai are only accessible by sea or air, revealing views beyond your imagination.
The island is home to a variety of outdoor activities. You can kayak, snorkel, hike the trails, and go zip lining.
26.) Moher, Ireland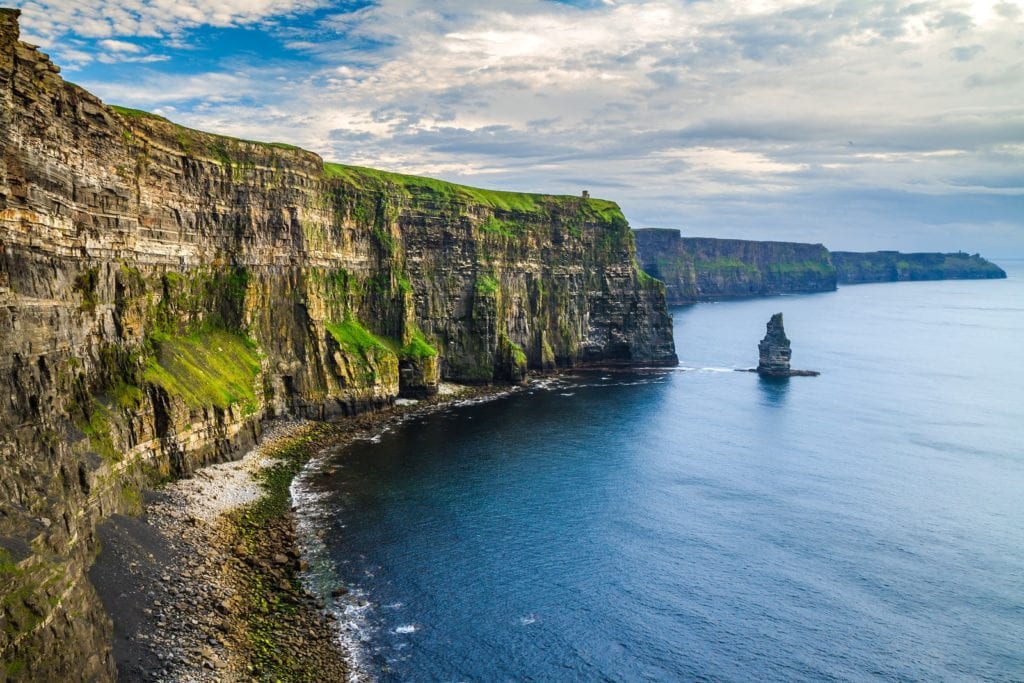 The Cliffs of Moher were carved by the last ice age! These 700 foot limestone cliffs stretch five miles across the Atlantic Ocean with a beautiful view.
You can explore the rolling hills by hiking on a trial or you can head to the closest village to grab a few drinks and eat food!
25.) Molokai, Hawaii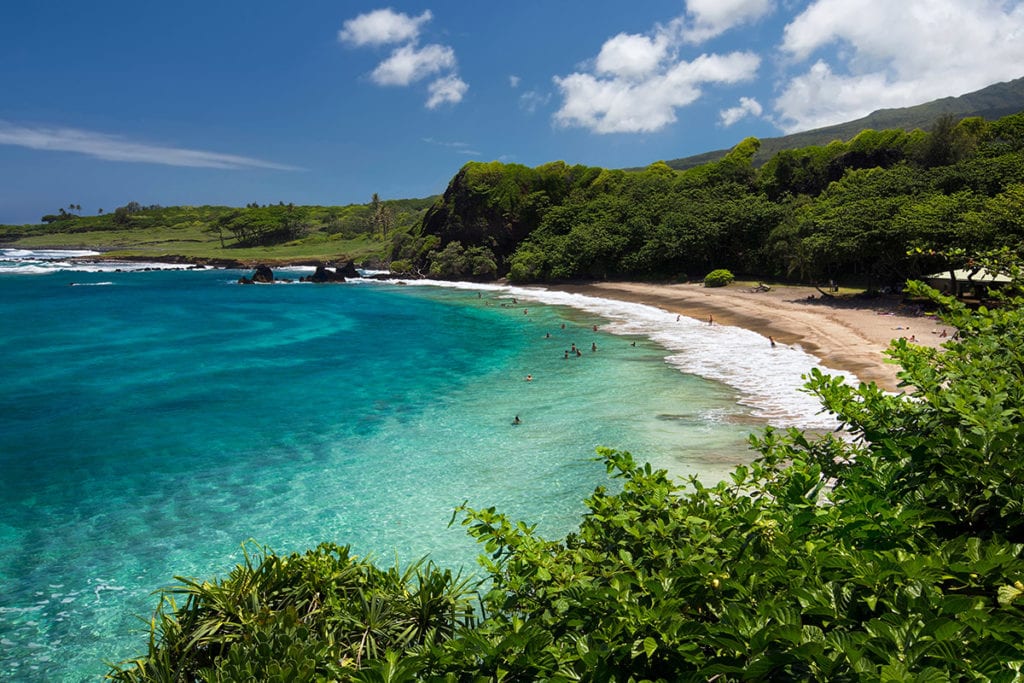 Hawaii's fifth largest island, Molokai is only 38 miles long and 10 miles across at its widest point and is home to the highest sea cliffs in the world and the longest continuous fringing reef. It remains true to its island roots, with a high percentage of its population being of Native Hawaiian ancestry who continue to preserve their rural lifestyle.
Even though it is a small island, it has Hawaii's largest sand beach, Papohaku Beach and a beautiful national park.
24.) Gold Coast, Australia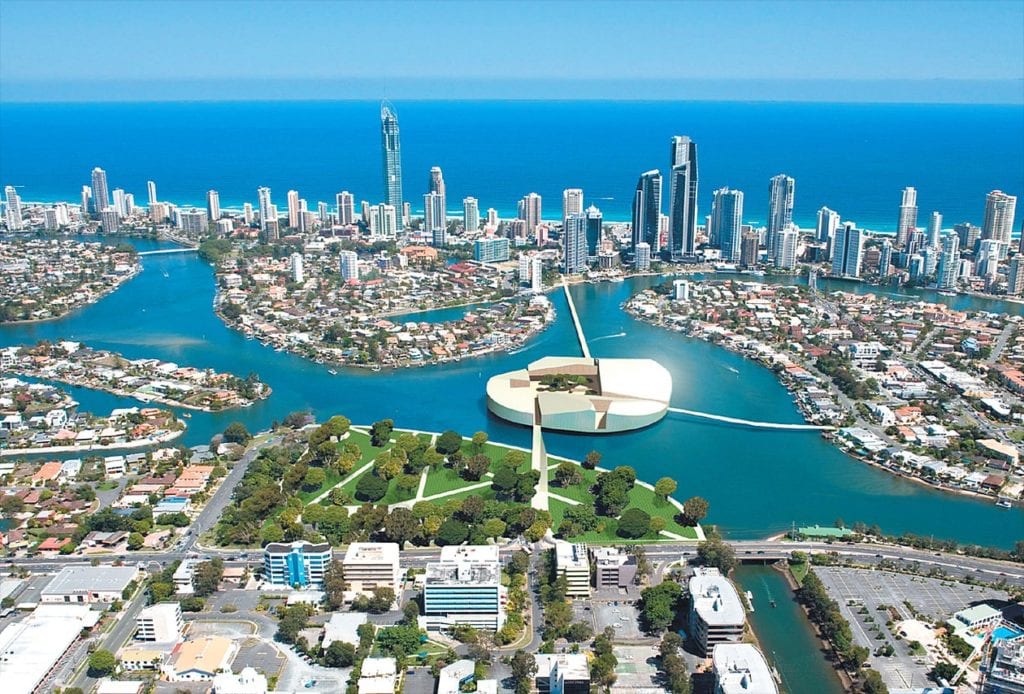 Built for pleasure and remaining a place utterly dedicated to sun, surf and the body beautiful, this strip of coast is possibly Australia's most iconic holiday destination. The Gold Coast is by a booming, youthful spirit and startling physical beauty: pristine sand and countless epic surf breaks, heartbreakingly hazy sunsets, blissful water temperatures, and 300 sunny days a year.
There is beautiful scenery because it has everything like golf, galleries, restaurants, water activities, shopping, historical sites, and whale watching!
23.) Budapest, Hungary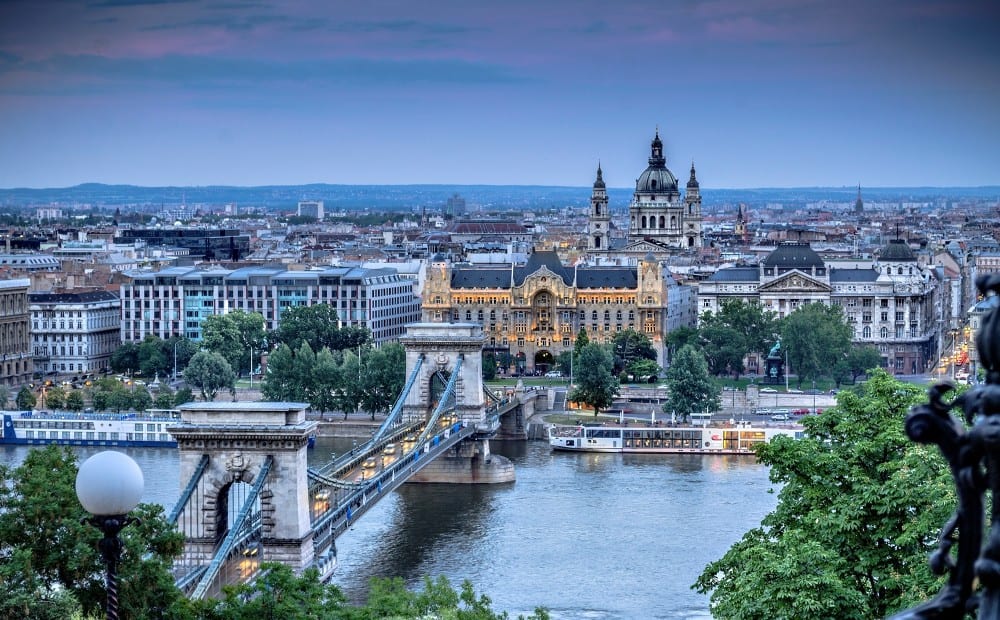 With a unique, youthful atmosphere, a world-class classical music scene as well as a pulsating nightlife increasingly appreciated among European youth and, last but not least, an exceptionally rich offering of natural thermal baths, Budapest is one of Europe's most delightful and enjoyable cities.
Due to its scenic setting and its architecture it is nicknamed "Paris of the East".
22.) Blue Lagoon, Iceland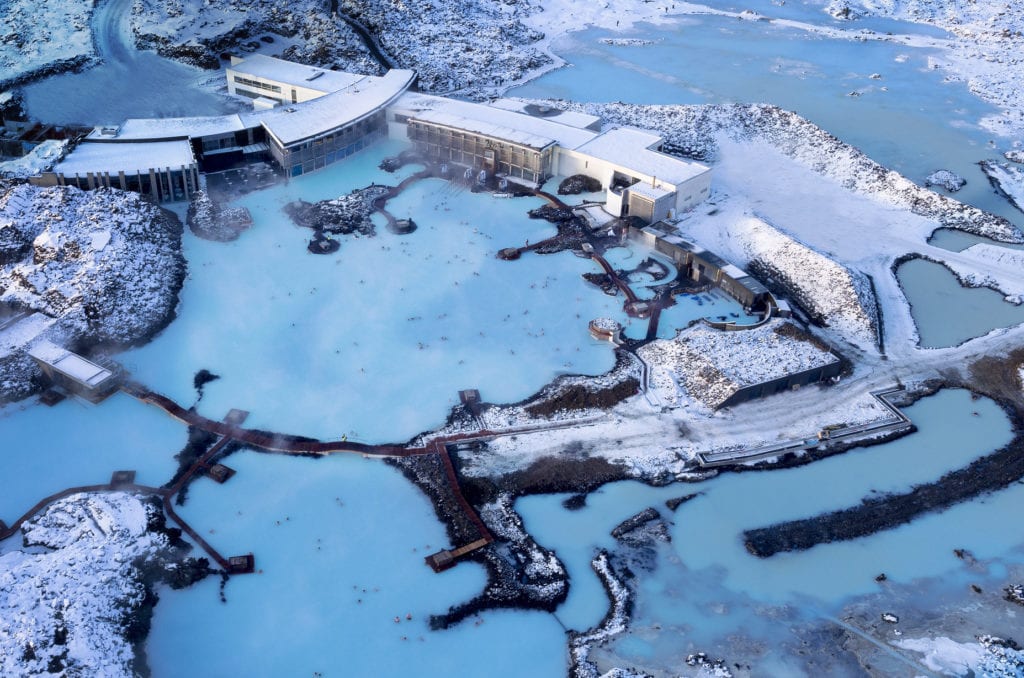 Blue Lagoon is the most popular destination in Iceland — nearly everyone who visits Iceland works a trip to the Blue Lagoon into their trip.
There is so much to do like booking a spa appointment, in water massages, guided tours, amazing cafes, and bars, you will not be bored visiting this well known hot bath!
21.) Mexico City, Mexico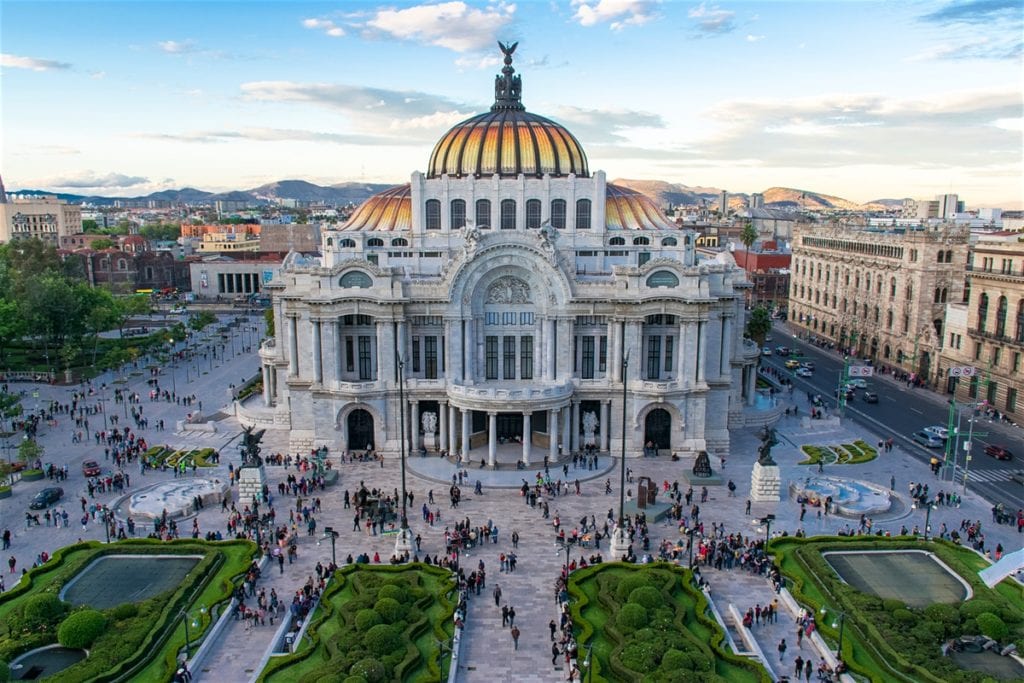 Mexico is famous for its cuisine. But beyond tacos and guacamole, which are internationally renowned and perhaps part of the first vocabulary learned by foreign non-Spanish speakers interested in visiting Mexico City, there are rich and varied culinary traditions from corner to corner of the country.
Its historic center, better known as Zocalo, is the heart of a living culture that exudes everything accumulated since the founding of Tenochtitlan. The neighborhoods are flooded with art nouveau and art deco, cuisine and, museums.
20.) Lake Bled, Slovenia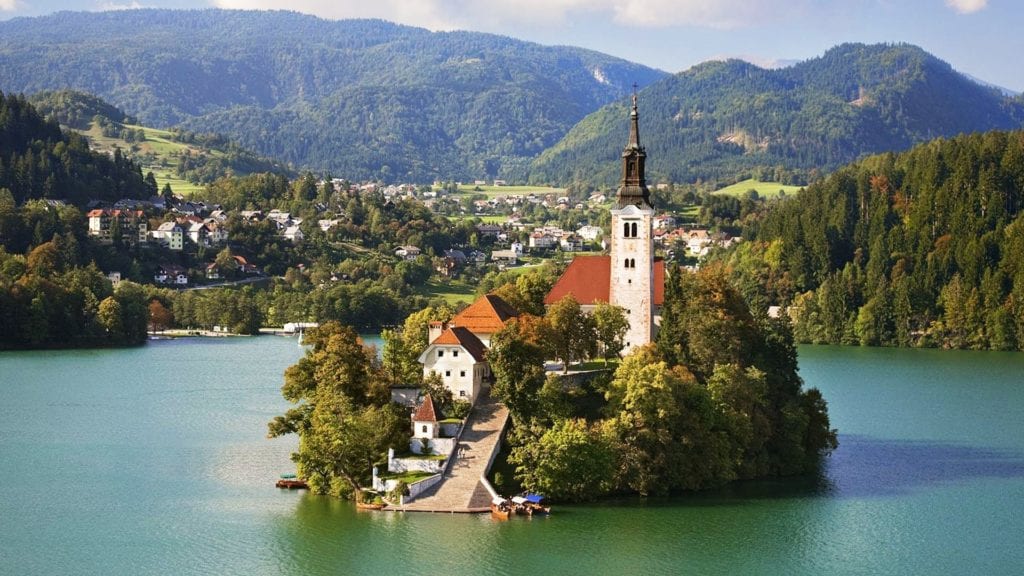 Bled is known for the glacial Lake Bled, which makes it a major tourist attraction. Perched on a rock overlooking the lake is the iconic Bled Castle. The town is also known in Slovenia for its vanilla and cream pastry.
The town has also long been a destination for those seeking relaxation, through its sunny alpine air and thermal springs, which are especially welcoming after a day of mountain trekking, golf or touring on horseback.
19.) Venice, Italy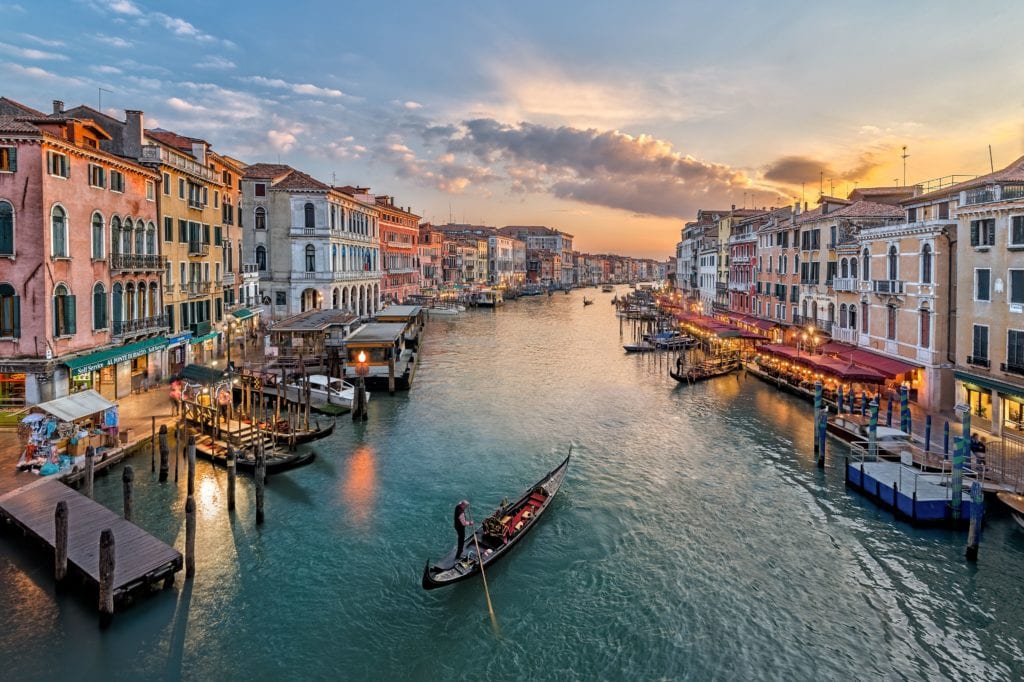 Venice is built on more than 100 small islands in a lagoon in the Adriatic Sea. It has no roads, just canals – including the Grand Canal thoroughfare – lined with Renaissance and Gothic palaces.
Waterfront palazzos, palaces, and churches make drifting down the Grand Canal feel like cruising through a painting. To really experience Venice you must go to the opera or to classical music performance, nibble fresh pasta and pastries, and linger in the exhibit halls of an art gallery.
18.) Madrid, Spain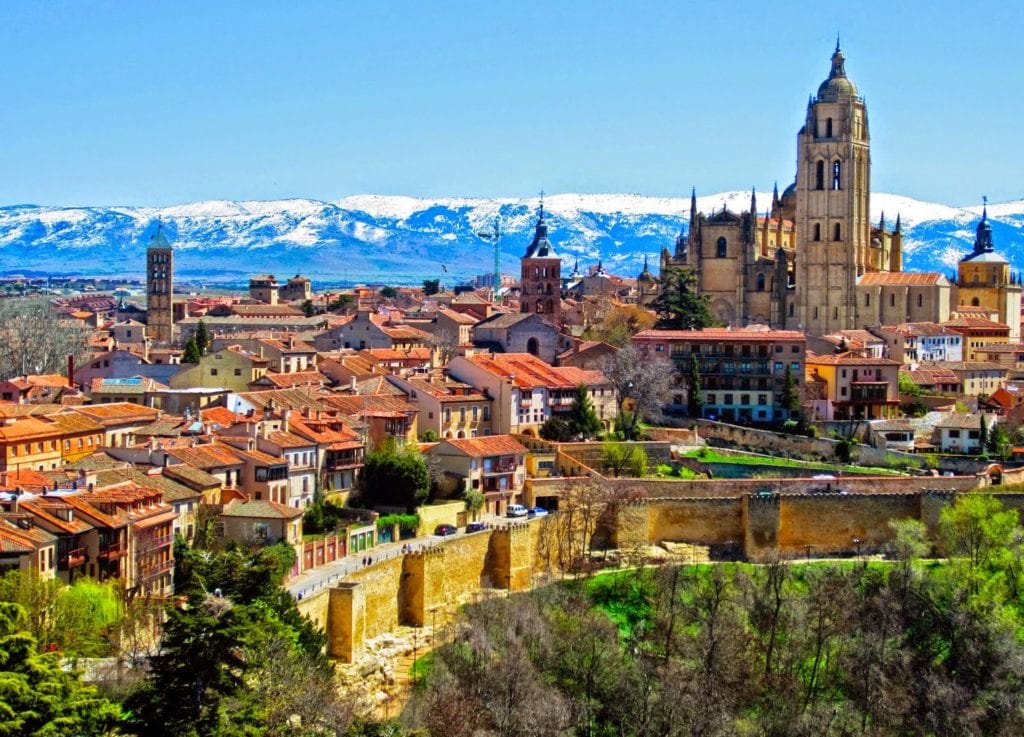 Madrid, Spain's central capital, is a city of elegant boulevards and expansive and manicured parks. It's renowned for its rich repositories of European art, including the Prado Museum's works by Goya, Velázquez and other Spanish masters.
The nights are perfect complement to the more sedate charms of fine arts and fine dining. The city may have more bars than any other city on earth. There is a collection of cocktail bars and nightclubs that combine a hint of glamour. Put simply, this is one beautiful city.
17.) Engadine Valley, Switzerland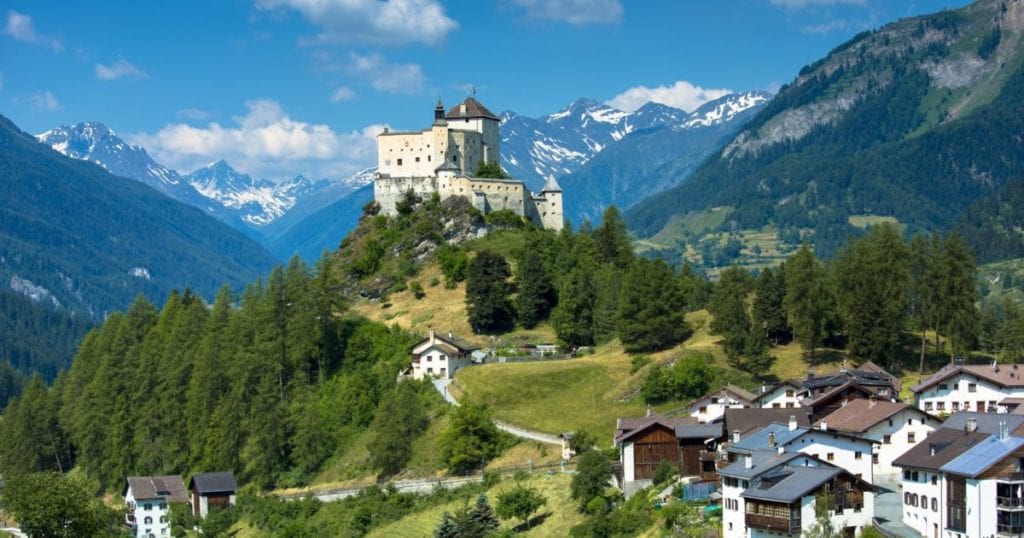 This rugged, near-forgotten valley in the country's eastern most corner. Here, in the central Alps, the En river (which becomes the Inn in Austria) cuts a deep crevasse into the landscape.
Art galleries, concerts, a sculpture park, and microbreweries make this quaint little valley a grand old time.
16.) Faroe Islands, Denmark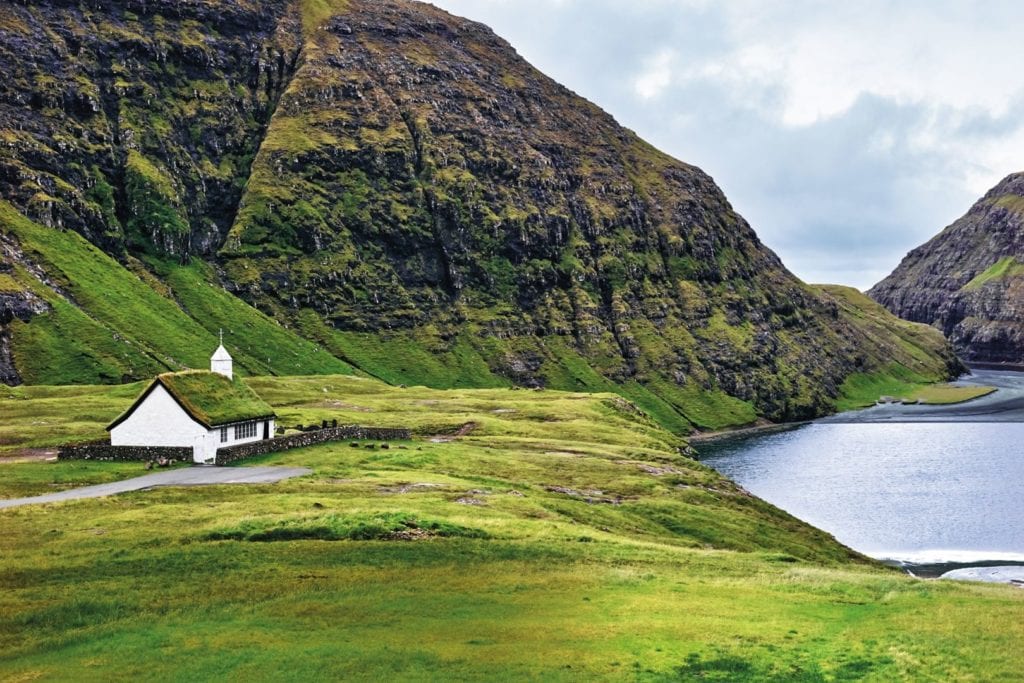 The Faroe Islands are made up of 18 islands, 17 of which are inhabited. (The uninhabited one is privately owned, and accessible by private boat). It's an independent nation under Denmark, with a unique culture all its own. It's possible to experience all four seasons in one day, so the advice is to dress in layers and pack a variety of clothing.
If you visit during the summer, there are tons of street fairs, food, bars, and outside concerts to keep you entertained that are near the island.
15.) Bali, Indonesia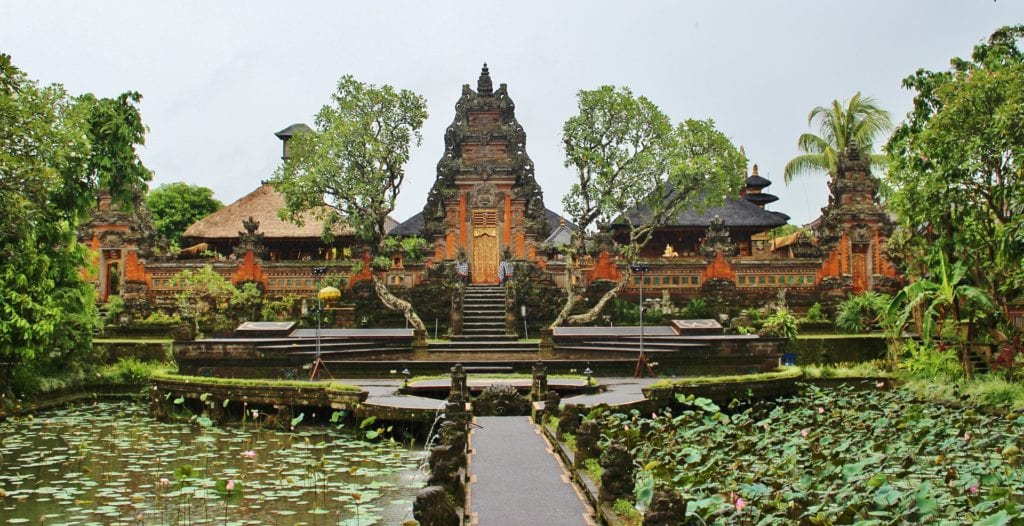 Tech Wire Asia said that Indonesia is the largest market for Instagram in the Asia Pacific region, with 45 million users using the Insta-stories feature — and using it twice as much as the average user.
While Jakarta may have been one of the top 5 most geo-tagged cities in the world, we can't honestly say it's the most beautiful … that award goes to nearby Bali. With its near-perfect weather, delicious food, cheap massages and growing digital nomad community, Bali is a hotspot for influencers and hands-down one of our favorites on the "most beautiful places" list. Ubud, Seminyak and Sanur rank among our favorite areas of Bali.
14.) Havana, Cuba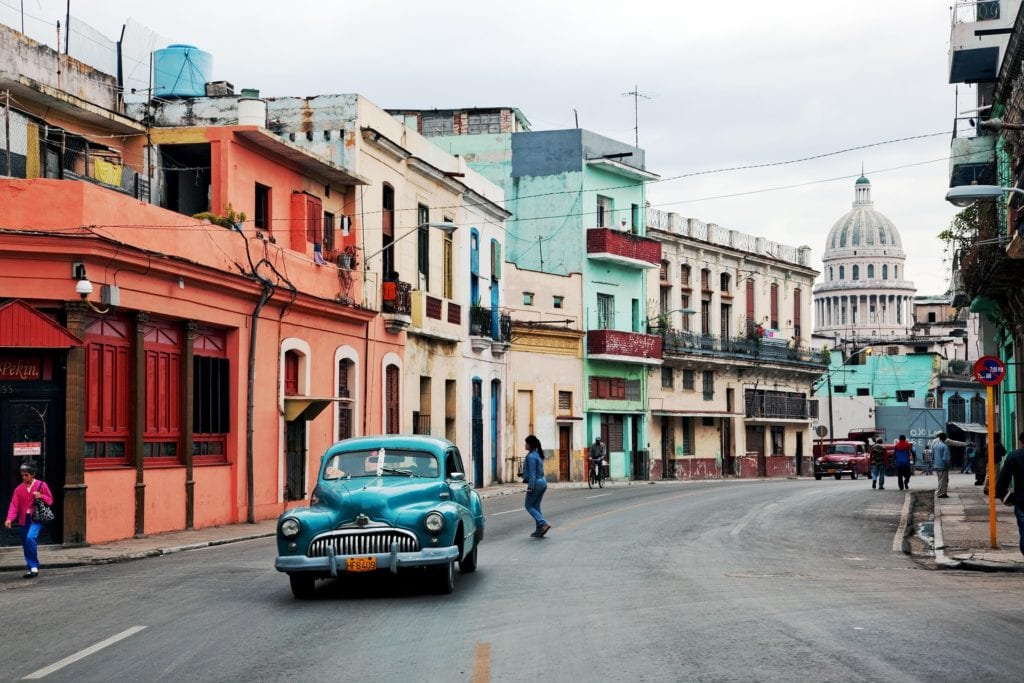 Over the past few years, travel restrictions to Cuba have slowly waned and Americans have begun flocking to the Caribbean island in droves. With an hour flight time from Miami, it's perfect for a weekend getaway or a full week's stay.
Amazing food, a hot jazz scene, and a facade that looks as though you've stepped back 60 years in time, what's not to love? Not to mention those vintage American cars …
13.) Barcelona, Spain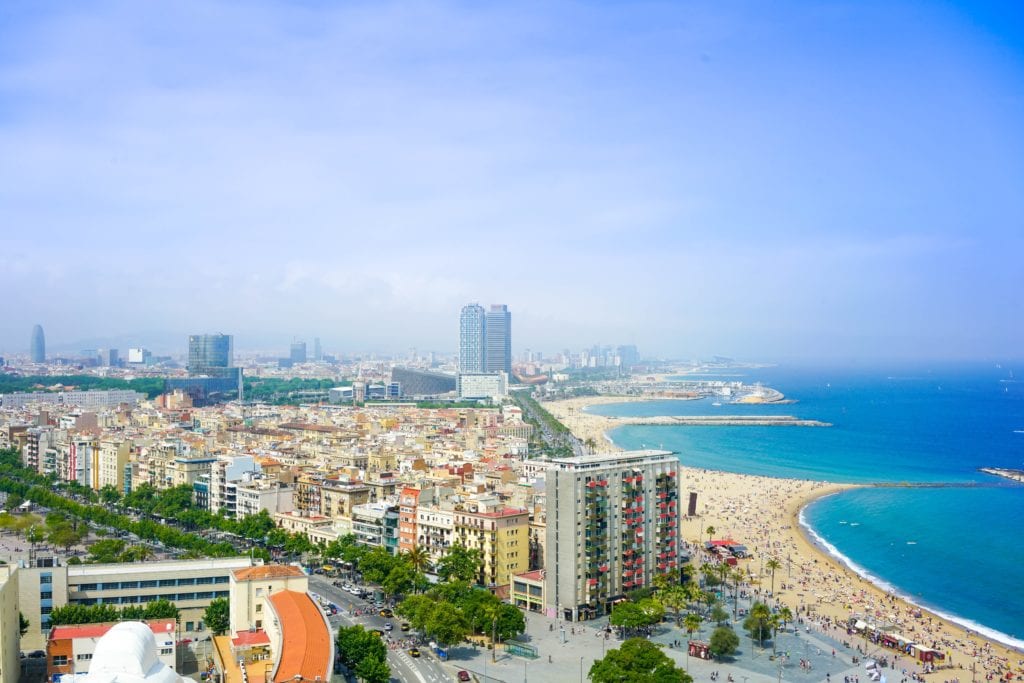 With direct flights from the US, Barcelona is an easily reachable European hotspot for Americans and Europeans alike, so it should come as no surprise that this coastal city has been long ranked as one of the most photographed cities in the world.
Warm weather, beaches, Gaudi's masterpieces, La Sagrada Familia … the list goes on of all the amazing sights to soak up in the capital of Spain's Catalonia region.
12.) Moscow, Russia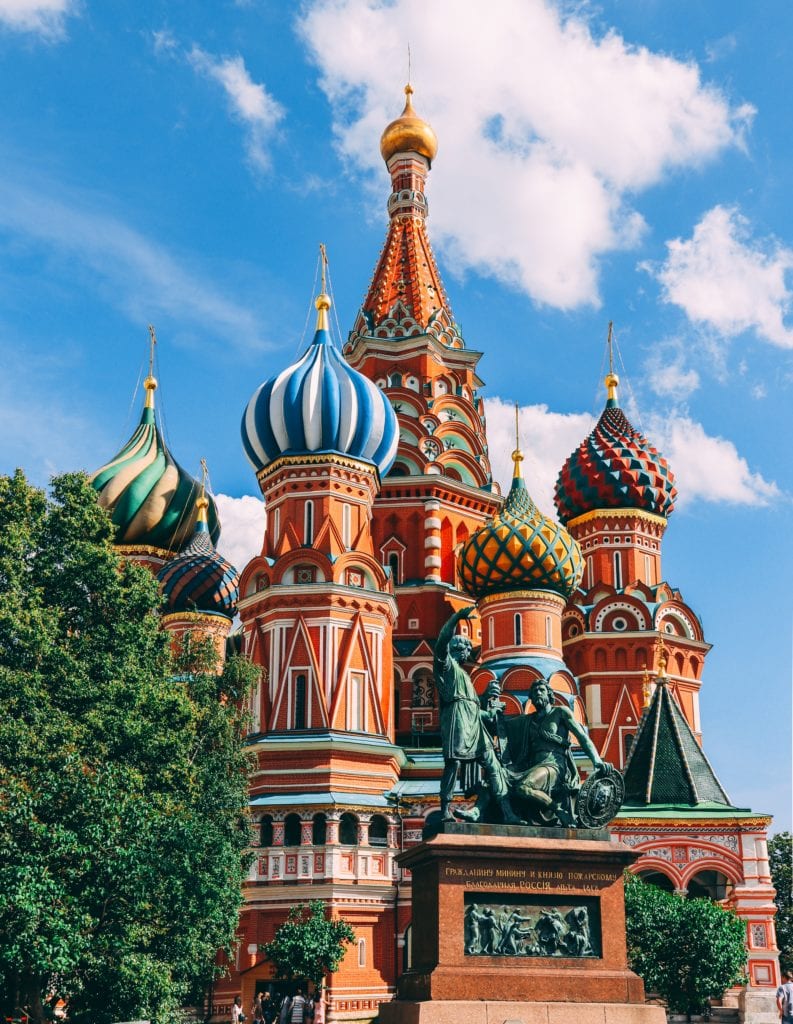 Moscow is proof that not all of the "most beautiful cities" need to be tropical.
The capital of Russia, this imperial city has a lot to soak in. Tour St. Basil's Cathedral, The Kremlin, The Red Square and so much more. If you choose to visit in the winter, make sure to bundle up as temperates can drop quite low, but the snow does add an extra charm to the scenery.
11.) São Paulo, Brazil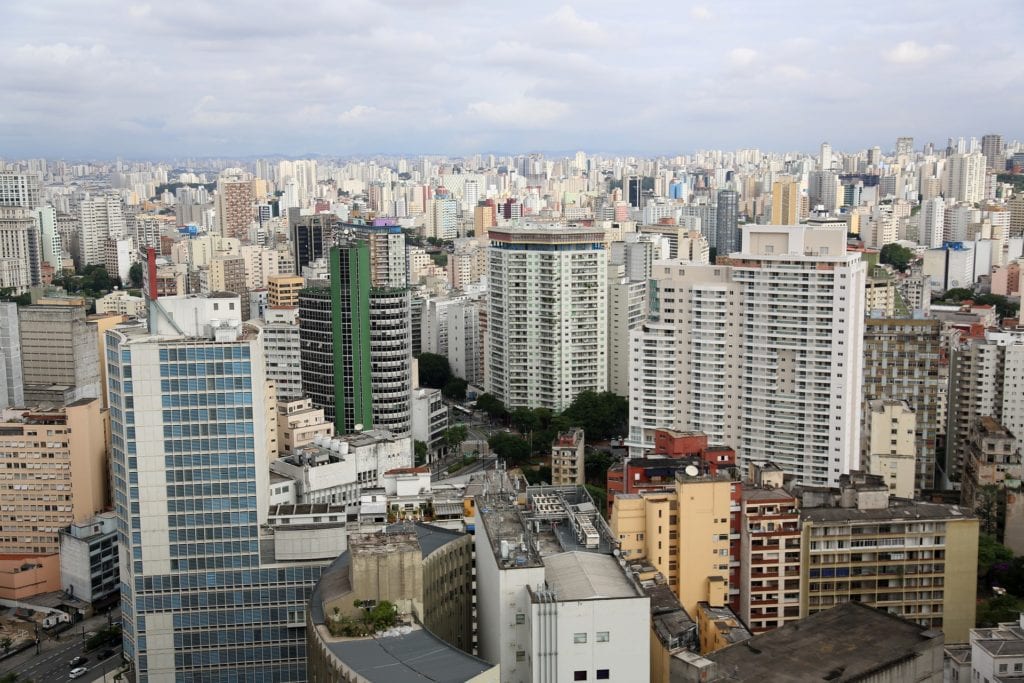 In 2017, Travel and Leisure named Sao Paulo in its list of top 10 most popular cities on Instagram and since then it has grown to become the most Instagrammed city in the southern hemisphere. While we would have assumed Rio to be most popular, once we started looking into Sao Paulo we quickly saw why: it's a big city and it has big-city charm.
Plus, flea markets, favelas, incredible nightlife and so much more make this lively South American city akin to the NYC of Brazil. It's easy to see why this is one of the most beautiful places in the city category.
10.) Paris, France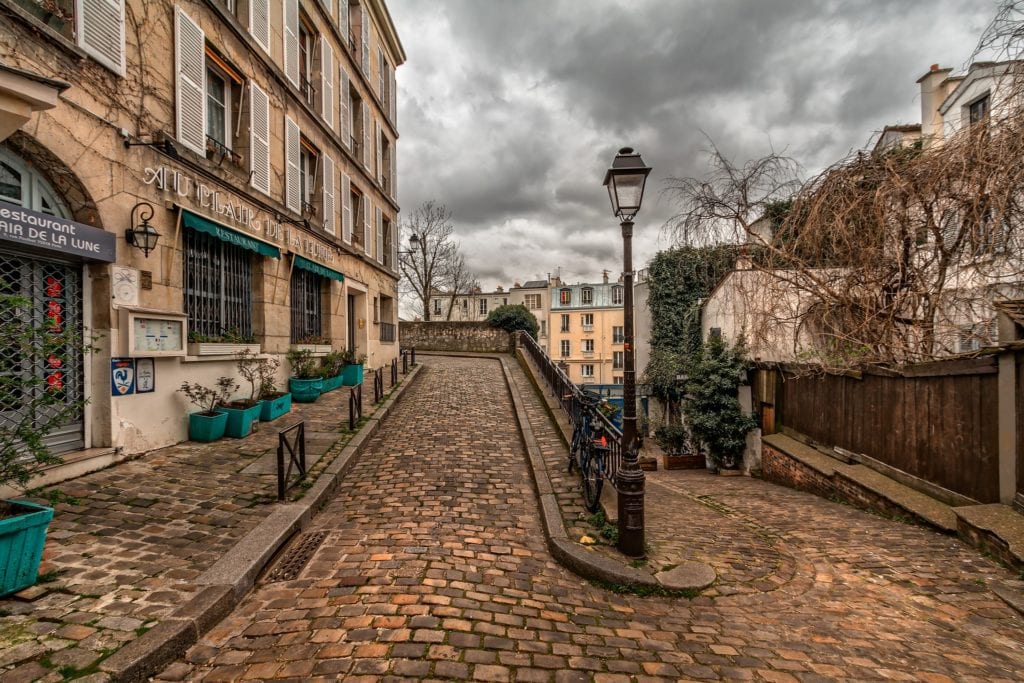 We know it's cliché, but there's a reason for cliché's and it would be criminal to leave Paris off a list of the most beautiful places in the world. Stroll down The Champs Elysse; climb the steps up to Montmartre and take in the beauty of Sacre Coeur; visit the gargoyles atop Notre Dame; or just lie in the grass next to the Eiffel tower and enjoy a picnic of smelly cheese, foie gras and French wine.
With its architecture, street styles, cathedrals, wines and food, everything in Paris just screams beauty.
9.) The Beaches of Thailand (Yes, All of Them)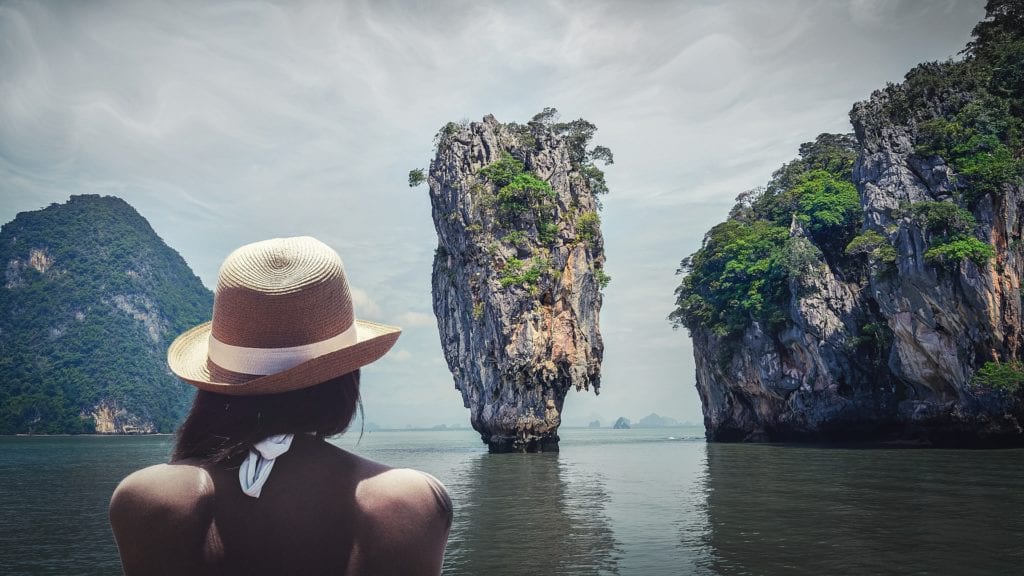 It's pretty much a fact that every Instagrammer has a photo taken on a beach in Thailand.
Whether Phuket, Phi Phi, Krabi, James Bond Island or any of the other most beautiful places this Asian masterpiece has to offer, Thailand's white sand, turquoise waters and lush tropics make for the perfect backdrop to any photo.
8.) Cappadocia, Turkey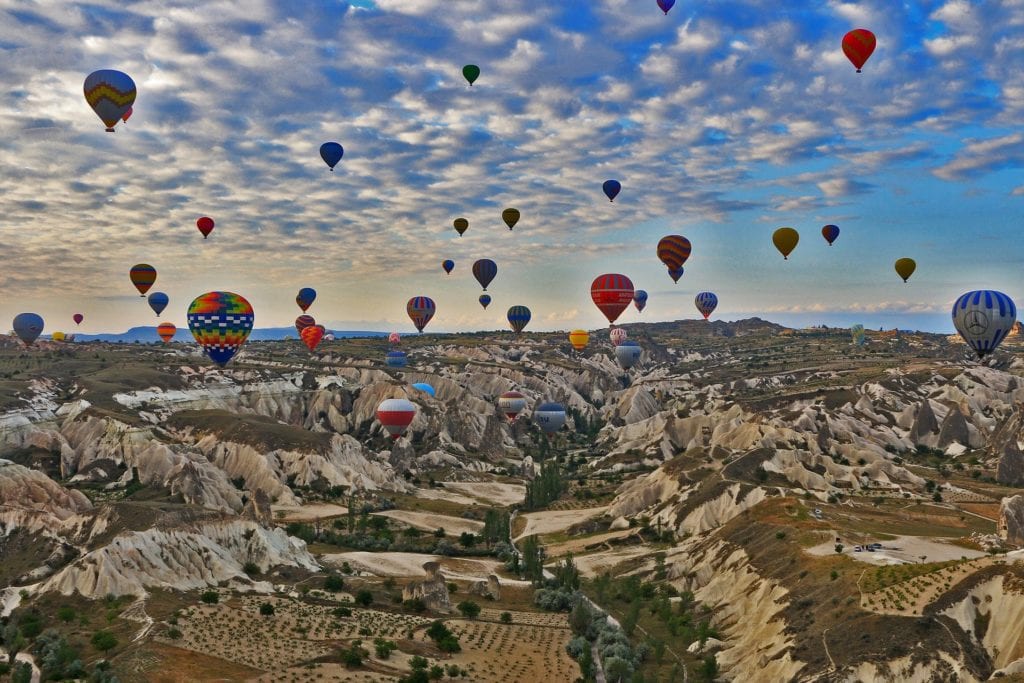 Imagine you were plucked from reality and set down in a world of rolling hills, where people commute via hot air balloons rather than cars. Welcome to Cappadocia, Turkey.
Okay, so people don't actually commute in this balloons, but you'll spy them floating above the rolling hills (often described as "moonlike"), fairy towers, pillars, cliffs and river valleys most mornings. With its underground cities, cave hotels and amazing vineyards, it's easy to see why Cappadocia is one of the most beautiful places in the world.
7.) Machu Picchu, Cusco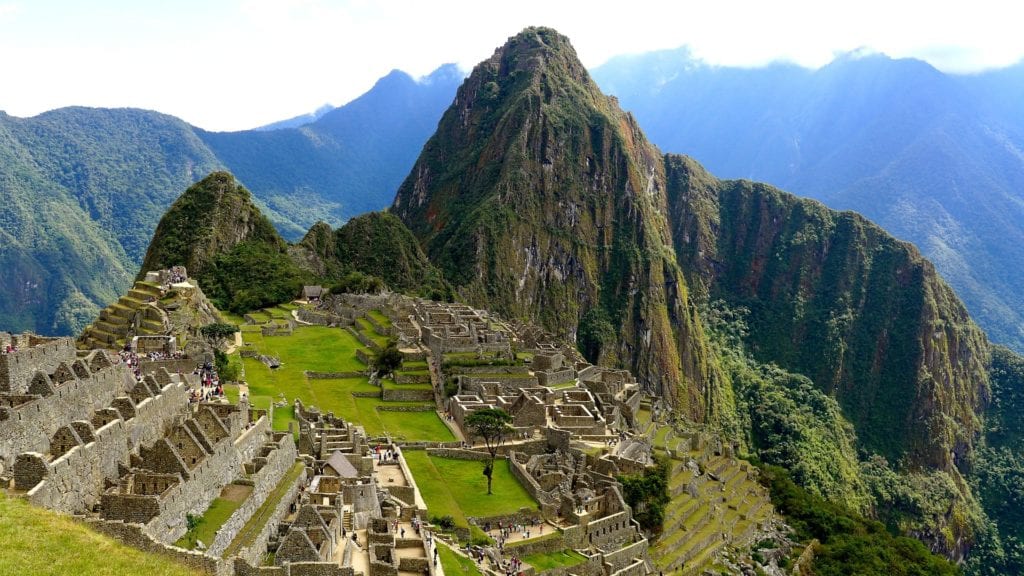 Located in Cusco, Machu Picchu is a 15th-century Inca citadel located on a mountain ridge.
These ancient ruins are surrounded by towering peaks and, on clear days, offer stunning views of the surrounding valley. We must warn you — it's quite a trek to get there, but well worth it.
6.) The Greek Islands (Yes, All of Them)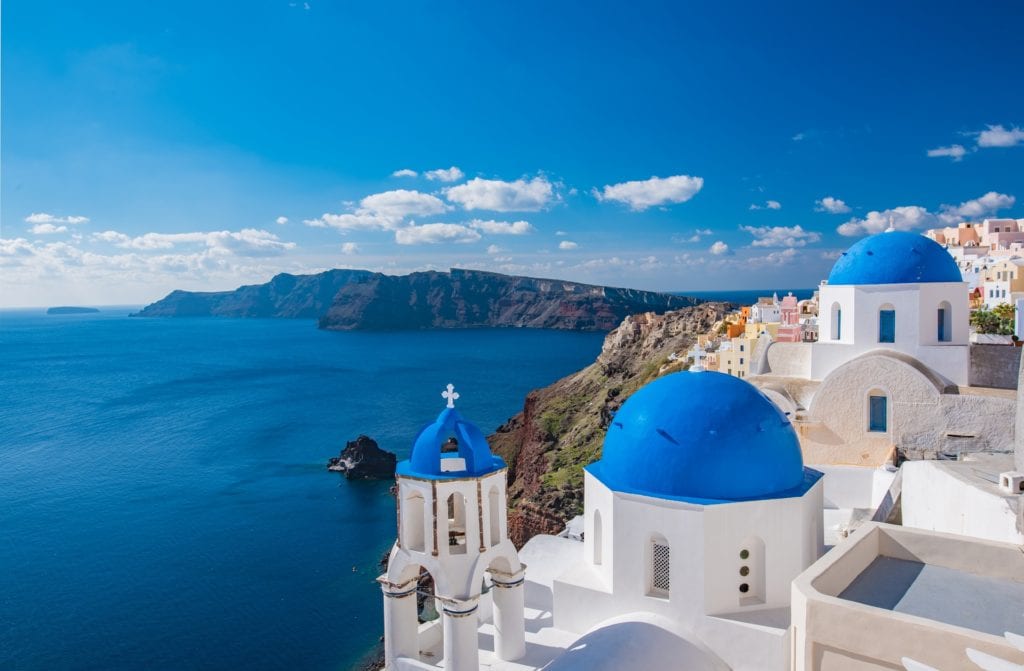 Santorini. Oia. Mykonos. Our list of the most beautiful places in Greece goes on and on, making it a clear choice for our list of most beautiful places in the world.
Deep blue oceans, whitewashed buildings, vibrant people — the only problem with Greece's beauty is there's so much of it, it's hard to narrow it down to just one island!
5.) Positano, Italy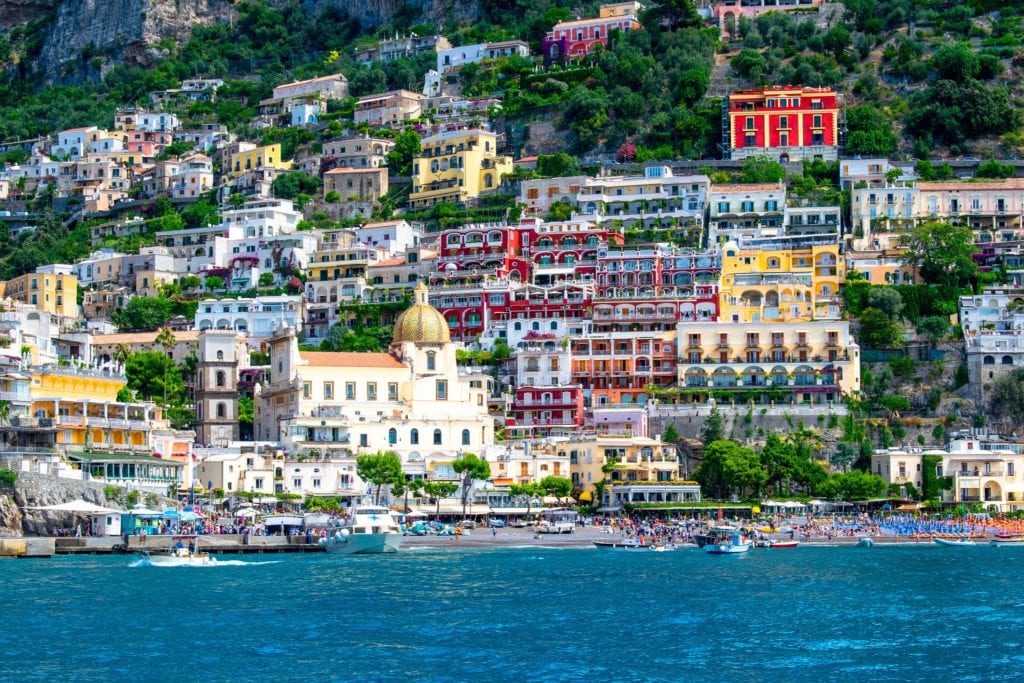 Located a little over an hour's drive from Naples, Italy's Amalfi Coast is truly the jewel of Italy.
Especially the village of Positano. Colorful buildings built into the mountainside, beautiful hiking paths in the mountains along the top of the city, turquoise waters, lemon trees and gorgeous tiles, Positano truly delights the senses. Not to mention the food.
4.) Kenya, Africa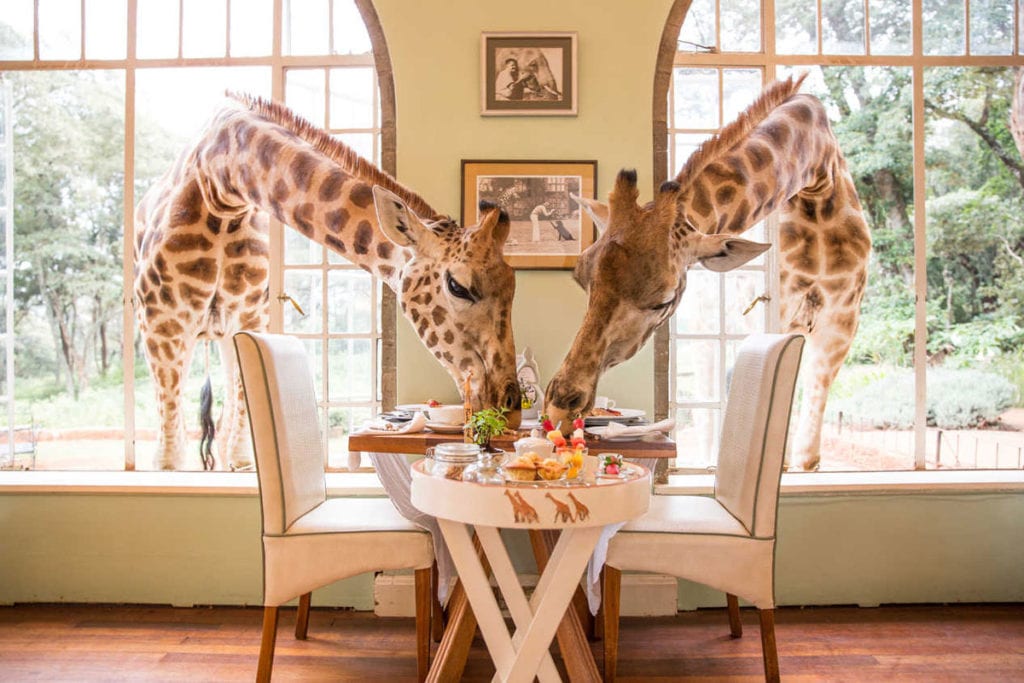 We just about died when we learned there was a giraffe sanctuary in Kenya. Talk about a dream come true!
Located in East Africa and along the Indian Ocean, Kenya is filled with wildlife including lions, elephants, rhinos and more and is a favorite amongst safari enthusiasts. For nature and animal lovers, Kenya is by far one of the most beautiful places in the world.
3.) Chefchaouen, Morocco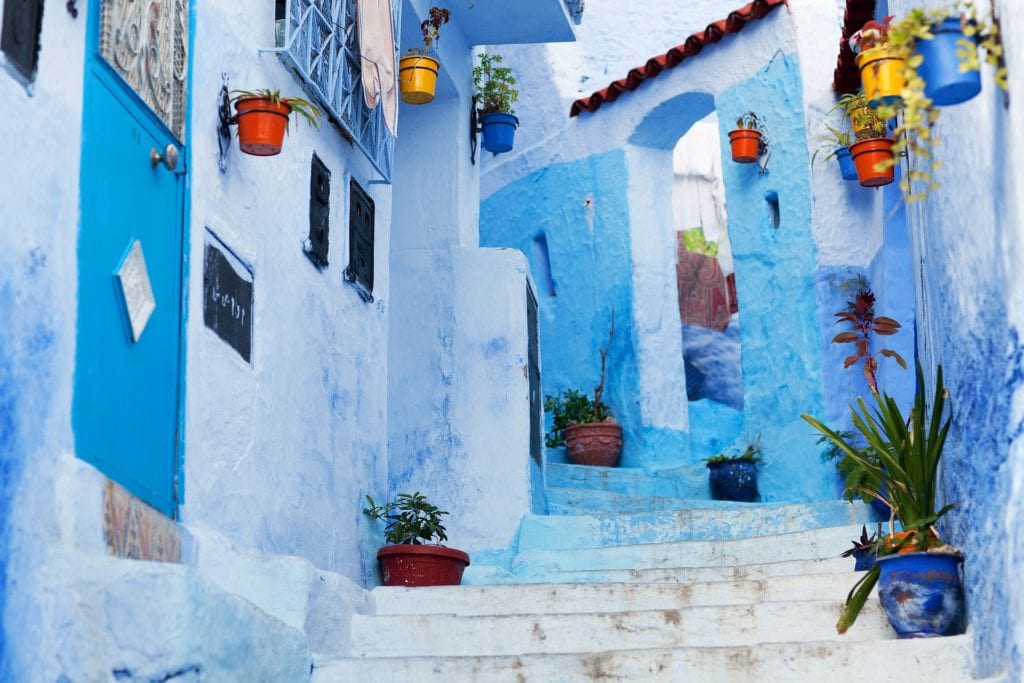 Morocco has grown in popularity over the past few years, with cities including Marrakesh, Fez and Casablanca becoming hotspots for westerners looking for a "more unique" destination to visit than anywhere in Europe.
Along with the larger cities, small cities in Morocco have also risen in popularity, and we can't think of a more beautiful place than Chefchauan. This "blue city" is a photographer's dream. Like what you see? Learn about a few of our other favorite cities in Morocco.
2.) London, England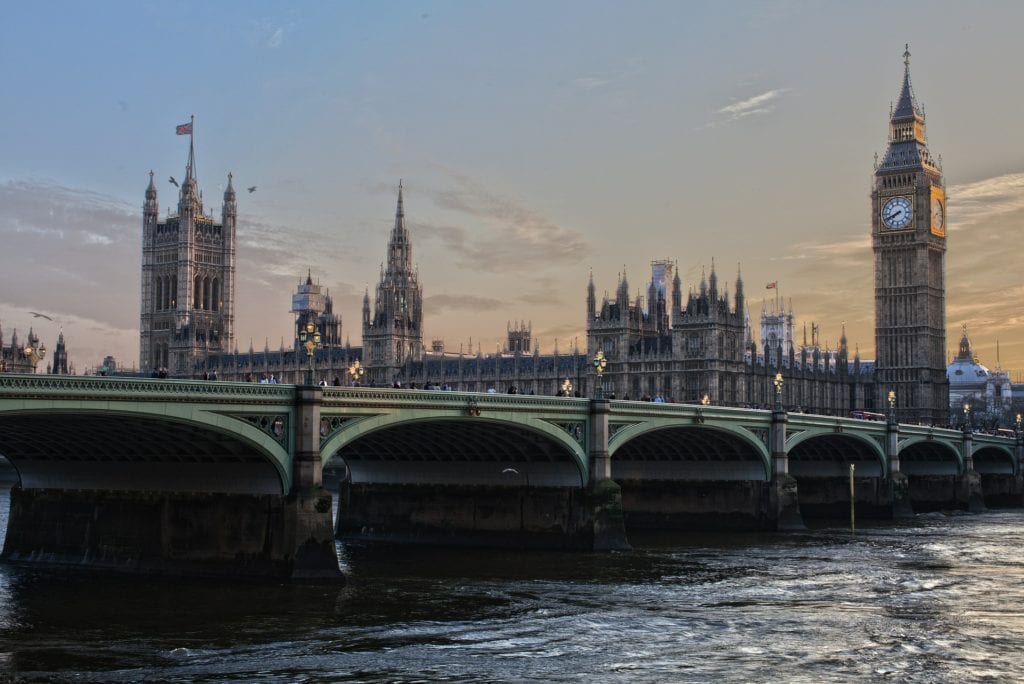 A six-hour flight from New York. An English-speaking culture. A covetable monarchy. People spin all sorts of reasons for loving London and have throughout the years.
Whatever the reason, it's one of our favorites, too. With Tower Bridge, Big Ben, The Crown Jewels and so much more, London is a must-visit for everyone. Planning a trip to London soon? Make sure you check out our roundup of unique, off the grid experiences in London!
1.) New York, NY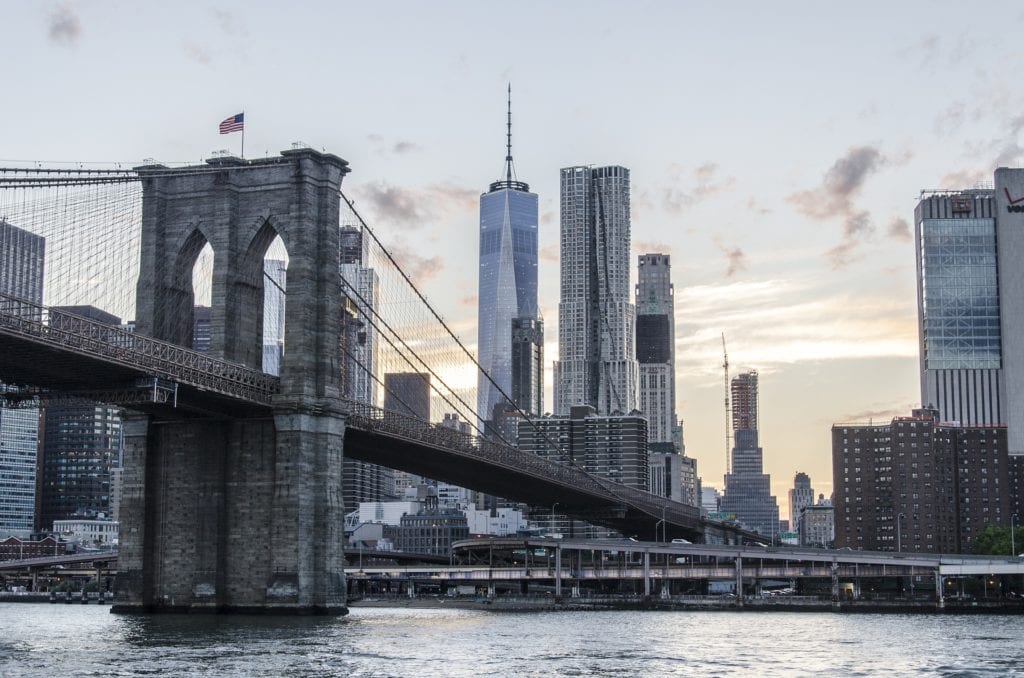 Just like Paris, we couldn't not include the big apple on our list of most beautiful places in the world. The city streets, the fashion, even those damn yellow taxis.
There's just so much to love in this city that never sleeps! Unfortunately, others feel the same, and it's become one of the most expensive cities in the U.S. to live in.