Top 15 Most Haunted Places in the World
People all around the world are fascinated by ghosts, scary stories, and urban legends. Here are the most haunted places in the world.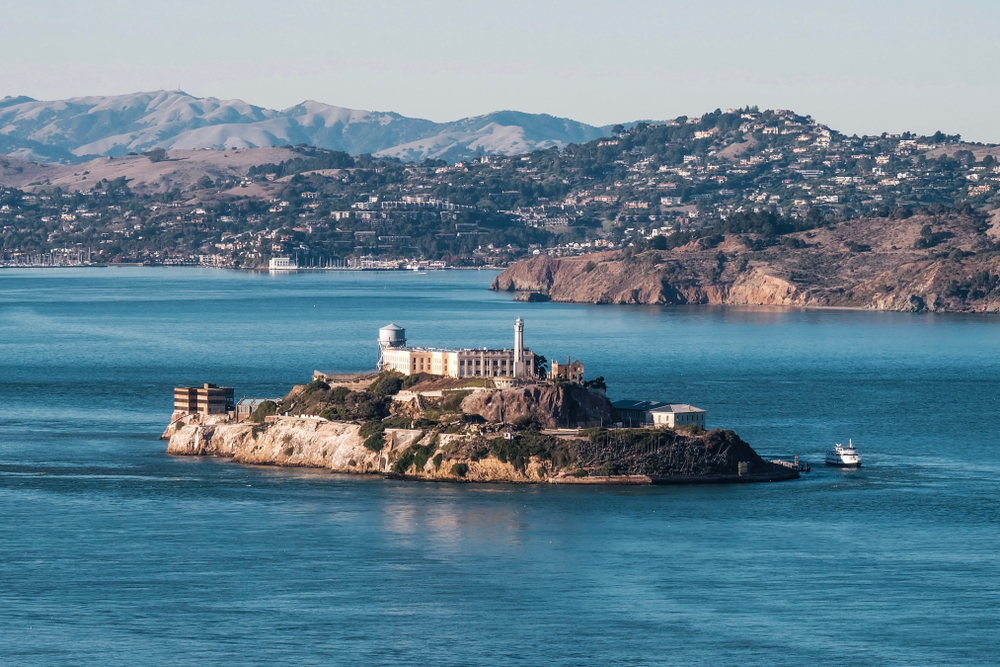 Humans are fascinated with the afterlife, although not many are keen on meeting up with the dearly departed once they've made that final journey. There are many haunted places around the globe. Most claims are disputed or proven false by experts. However, the top "most haunted" places continue to creep visitors out, and paranormal events reported inside these places have yet to be explained.
Here are the most haunted places in the world.
15.) The Stanley Hotel
Location: Estate Parks, Colorado
This famous Colorado hotel is best known for being the inspiration behind Stephen King's The Shining. Similar to the book, this hotel also has a scary past.
Allegedly, the staff encountered many ghosts during their time there. For example, there is a maid in Room 217 that packs guests' clothes when they are not looking.
14.) Myrtles Plantation
Location: St. Francisville, Louisiana
This is considered one of America's most haunted place. The plantation is rumored to be built on a Native American burial ground, and people have said to have seen over 12 different ghosts.
Also, this haunted place has been reported to have pre-Civil War slaves.
13.) Poveglia Island
Location: Venice, Italy
Poveglia is only a short trip from Venice. Even though it's beautiful, the island suffers from being a quarantine zone for people who contracted the plague.
Then in the early 20th century, the island was used as an insane asylum. Ghost hunters said that this is a hotbed of paranormal activity.
12.) St. Augustine Lighthouse Station
Location: St Augustine, Florida
The lighthouse became an infamous figure during the Civil War because the light was removed to interrupt the Union shipping. This resulted in many people dying.
Now, visitors have reported having seen a ghost that guards the lighthouse.
11.) Ancient Ram Inn
Location: Wotton-Under-Edge, England
The inn was built in the 12th-century and it is one of the oldest in the world. It has said that it's also a pagan burial ground because people have seen over more than 20 spirits here.
The ghosts that have been seen are children, a pagan high priestess, and an incubus.
10.) Port Arthur, Australia
Location: Port Arthur, Australia
If you are familiar with this area, then you know that there are ghost tours. This town was a convict settlement in the 18th century.
It's said that there is so much paranormal activity here that ghost hunters frequent Port Arthur often.
9.) The Queen Mary
Location: Long Beach, California
Queen Mary is a beautiful ocean liner that spent over 30 years on the sea before docking permanently.
During the ship's time on the water, there have said to be over 50 deaths. This is truly a haunted ship.
8.) Lizzie Borden House
Location: Fall River, Massachusetts
This haunted bed and breakfast became a murder scene in 1892. Although she was found not guilty, Lizzie Borden was accused of killing her father and stepmother with a hatchet.
Since this time, many guests have reported paranormal activity in the building.
7.) Casa Loma
Location: Toronto, Canada
When it was completed in 1914, the Gothic Revival style house was filled with many secret pathways and corridors.
For decades, people have told ghost stories about the house. Every Halloween, visitors come to get a tour of the haunted mansion.
6.) Raynham Hall
Location: Norfolk, England
Even though this is a gorgeous country house, it does have a dark past.
There is a mysterious lady, who is rumored to be Lady Dorothy Walpole, who was caught on film in December 1936.
5.) Skirrid Inn
Location: Llanvihangel Crucorney, Wales
Steer clear of the Skirrid Mountain Inn unless you enjoy having the bejeebers scared out of you. More than 180 people have been hanged from a beam on the first floor, which once held a courtroom. The beam is still in place, rope marks and all, and visitors have reported glasses flying across the rooms, faces appearing in windows, and feeling nooses around their necks.
The most active spirit in the inn is said to be that of Fanny Price, a landlady at the inn in the 1600s. She's reported to be friendly, so if it's her spirit you see during your stay, you might survive the night.
4.) Woodchester Mansion
Location: Gloucestershire, England
Woodchester Mansion has a 200-year history of haunting and terror. The mansion has never been completed because workers repeatedly run from the place, and it's rumored that seven builders have died in inexplicable accidents.
People say they've heard noises in the mansion, such as wailing voices and crashing masonry, and many claim to have seen the ghosts of Roman soldiers and young girls. Woodchester's reputation as one of the most haunted places in the world makes it a popular site for ghost hunts.
3.) Alcatraz
Location: San Francisco, California
Isolated on an island in California's San Francisco Bay, Alcatraz is well known for its bloody history and for the ghosts that linger within its walls. This prison once held America's most notorious and dangerous criminals. While the prison was still in operation, one inmate reported seeing glowing eyes in his cell.
The next morning, he was found strangled. From Alcatraz's dungeons, where prisoners were chained to the walls, visitors report hearing screams. In cell 14D, an isolation cell, many visitors report "intense" feelings. It's rumored that Alcatraz's most famous inmate, Al Capone, still plays his banjo in the showers.
2.) Bhangarh Fort
Location: Rajasthan, India
Bhangarh Fort in India is associated with lore so creepy that local authorities posted a sign that says people are forbidden to enter after sunset and before sunrise. Local legends say that the city was cursed in the 17th century, but by whom is unclear.
A popular myth blames the curse on a sorcerer who doomed the city after a princess rejected him. Soon after he slapped his curse on the city, it was leveled by an invading army. Since that fateful day, Bhangarh has been uninhabitable. Locals report hearing strange noises at night when the fort is deserted, and as far as anyone knows, no one has ever tried to spend the night there.
1.) Tower of London
Location: London, England
Countless souls endured violent deaths in the Tower of London, so it's not surprising that it's considered one of the most haunted places in the world. It's said the ghost of Anne Boleyn, one of the wives of Henry VIII, haunts Tower Green and the Tower Chapel Royal.
She is often seen wandering around carrying her head, which was lopped off in 1536. Henry VI, Sir Walter Raleigh, and Lady Jane Grey are also reported to haunt the Tower's walls.
If you want to learn more about creepy places, read the next article to read about lost cities.