4.) Groups Traveling Together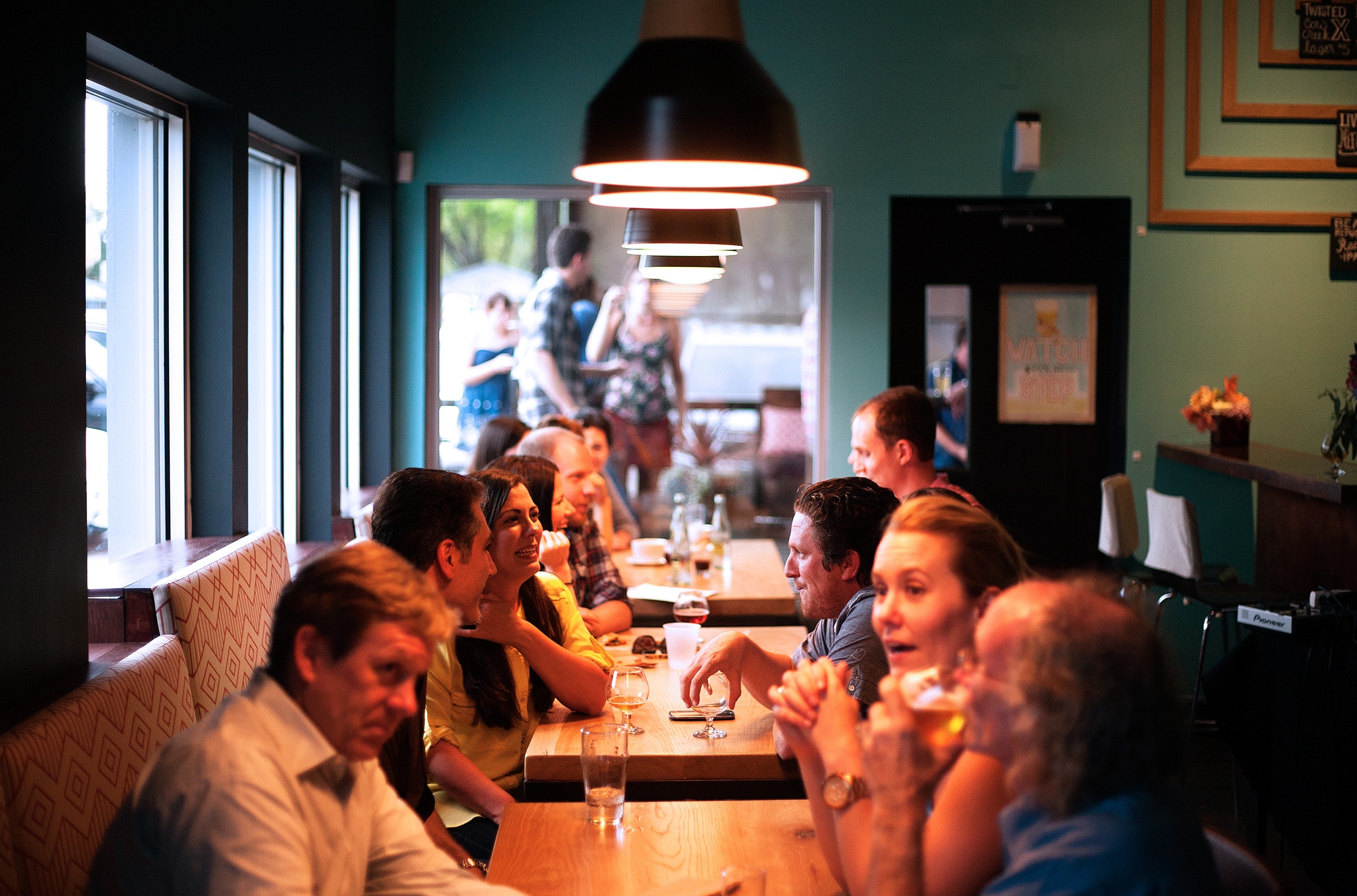 Whether you are gathering together for a family reunion or taking a trip with your sports team, a vacation rental is much more conducive for groups. In hotels, a group doesn't have a private communal living space like a home does. Groups that stay at hotels are always needing to eat out at restaurants, resulting in higher out-of-pocket expenses. Groups looking for home rental vs hotel options will find larger hotel suites to be incredibly expensive.
Gone are the days of needing connecting rooms for a group trip. (Side note: If you have tried to get connecting rooms in a hotel lately, it is nearly impossible. Even elite hotel travelers are given rooms on entirely different floors when they reserve two rooms on one reservation. So much for mom and dad sleeping in the same bed…) In order to keep groups together, vacation homes are the modern answer.
Vacation home rentals are better than hotels because all guests will have a central congregating space. If part of the goal for your vacation is quality time with friends or family, you will find a rental home to be an ideal solution. Your short-term rental is a home away from home. Sit around the dining room table and play board games or sit on the deck drinking wine. Gathering a group is much easier away from the big box hotel chains.
Home Rental vs Hotel
Over 640,000 hosts are granting travelers access to in excess of 4 million individual properties. The barrier to entry for converting your home into a vacation rental is low. For most property owners it isn't the financial cost preventing them from sharing their home, it's the emotional hurdle.
Some hosts struggle with the idea of letting strangers touch their things. The sharing economy is still new, and some people are still nervous about the concept. You know that you would be a great guest, but the owner may have media horror stories swirling around their head. As time goes on and more and more positive experiences are shared, access to more properties will pop up.
As a traveler, you can help the entire sharing ecosystem by being an amazing guest. Negative stories tend to fill the airwaves because they are more interesting. Every day there are over a quarter million success stories happening around the world. Take some time to spread your positive story on social media and to your real-life network. Your story is part of a larger global movement of connection. In all kinds of industries, we no longer have to rely on one industry giant to provide us with a product. We can find much of what we need on a peer-to-peer sharing network.