5 Must-See Attractions Encapsulate the Quintessential Paris Experience
These five Paris attractions may be popular but visiting them is completely worth the wait, money and hordes of tourists. See why they're so popular.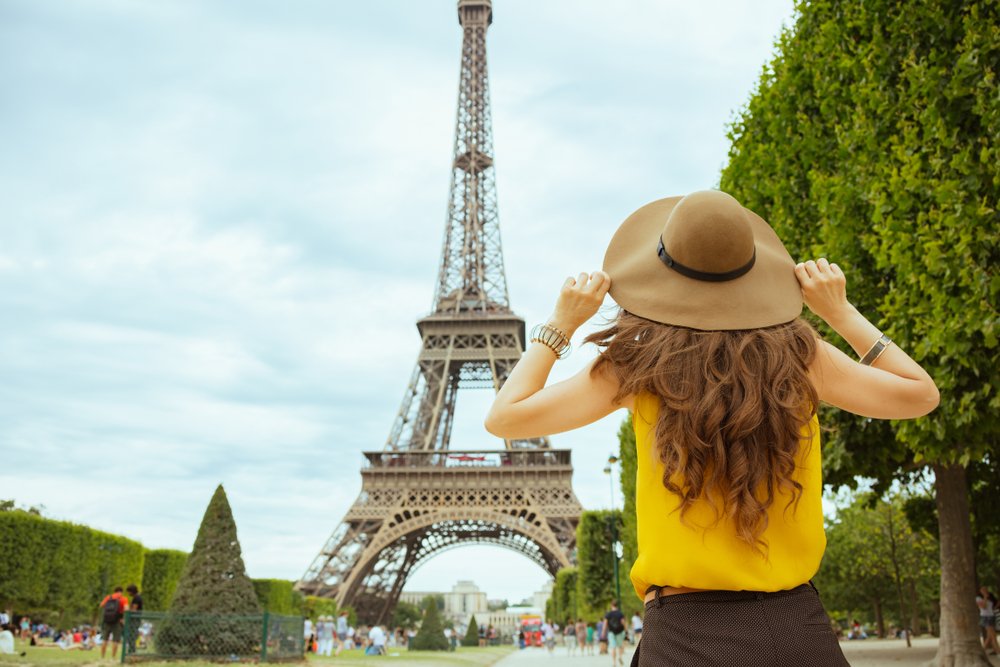 Paris! It's the city that figures prominently on many a traveler's wish list, and with good reason. Whether your vision of the metropolis is romantic, chic, rude, or bohemian, it's likely to be accurate. The small, intimate cafes and hidden gems are well worth finding, but there's a reason that many of your friends' vacation photos feature top Paris attractions.
Sure, you can sip a cafe au lait or eat a croissant almost anywhere, but something is charming about doing this in the French capital.  Taking a stroll through the busy streets while shopping doesn't feel the same when you're in Paris. Public transportation may be less than glamorous in most cities, but not when you're stepping out of the Montmartre from another chic neighborhood in Paris.
While you're in Paris, you may want to mix in some off the beaten path things on your itinerary, but don't miss these attractions. They are part of the quintessential Paris experience.
5. The Metro
No matter where you decide to go to or what part of town you're staying in, you'll need to get there somehow. Why not take the Métro?
The Paris Metro serves as the city's lifeline with connections to almost every corner of the city. It has 14 lines and covers the span on the city and its surrounding neighborhood.
If that sounds stressful, don't worry. Using the Paris metro offers many perks. It's also considered an attraction because some of the stations and lines have been open since the early 1900s.
It offers three advantages for the traveler:
Authentic experience: The metro gives you insight into Paris, its residents, and how they live. As you wander through the stations, you will see lavish décor, posters for films and products you don't know, buskers, and, on the elevated lines, gorgeous views of the city.
Easy navigation: If you end up getting lost as you are walking around Paris, you can usually orient yourself by hopping on the Métro and backtracking to a familiar part of town.
Money saving: The metro saves you from having to explore the city on overpriced, insular tour buses.
Even if you don't use it for all your travel, ride it at least once!
4. Musée d'Orsay
Even if you've never heard of this museum, you've likely seen a photo of someone standing in front of one of its iconic giant clocks.
Housed in a disused Beaux-Arts train station, the Musée d'Orsay focuses on art from the 19th century onward. Vincent Van Gogh, Mary Cassatt, Edgar Degas, Auguste Rodin, and James Whistler are a few of the artists featured in the Orsay's collection.
If you're traveling with someone who thinks art is uppity and inaccessible, take them to the Orsay. Leave them in the darkened gallery of Toulouse-Lautrec's pastel drawings of the brothels of Paris. Ten to one, they'll be impressed enough to change their tune.
3. Eiffel Tower
Yes, you do need to see the Eiffel Tower.
Seeing it is one thing, but going to the top is another. There are elevators, but if you're feeling ambitious, you can take the stairs. The top level tends to be the most popular, but the views are just as good from the second floor, and the first, which is generally ignored by tourists, is an oasis. There's a small museum about the Tower, a café, and during the winter, there's even a free ice rink.
Spend an evening roaming around, looking out at the city, and enjoying a coffee. It's one of the most beautiful experiences you can have in Paris. If hiking up to the top isn't your thing because you hate crowds and waiting in line, we have an exciting alternative. Have a picnic in the park right in front of the Tour Eiffel with some bread and French wine. That's about as quintessential as it gets.
2. Notre-Dame de Paris
There was a lot to do at this Gothic cathedral. You could get your exercise climbing the winding marble staircase to the towers to see the gargoyles — including the elephant perched on one of the ledges.
You could descend into the archaeological crypt, just outside, to see the remains of ancient Gallo-Roman and 18th-century buildings. Inside the church, the stained glass windows were spectacular. During the summer, teenage volunteer docents gave tours in several languages and from July to October multimedia shows illuminate the interior at night.
However, the 856-year-old cathedral is currently under repairs after barely surviving a terrible fire in April 2019. Either way, this monument is a can't miss on anyone's Paris attractions list. It still doesn't hurt to visit the area and see the surrounding neighborhoods and take a peek at history. We hope it'll be back up and wowing tourists and locals soon.
1. Musée du Louvre
Yes, Leonardo DaVinci's Mona Lisa (La Jaconde) is here, and you can join the hordes of tourists who all but riot to see her. There's so much more to the Louvre, though, if you care to find it.
The museum boasts one of the most extensive collections of ancient Egyptian art in the world; impressive Greek, Roman and Etruscan galleries; and stunning Mesopotamian artifacts, including the Code of Hammurabi.
You can even explore the foundations of the medieval fortress below the current structure. The Louvre also has several other works by Leonardo, as well as pieces by Michelangelo, Caravaggio, David, and Canova, among others. Because everyone's over in the Mona Lisa room, you won't have to fight to see them. The Louvre should be a nonnegotiable must-see in Paris.
The top 5 attractions in Paris will take you high above the city, underground, through winding corridors filled with art and ancient ruins, and among everyday Parisians. Can you visit Paris without seeing them? Sure, but perhaps you shouldn't. Make sure these places are on your list when you visit.