7 Beaches to Visit In The United States
Everyone loves going to the beach. But which beaches are the best to visit? We found seven you'll want to look into this summer.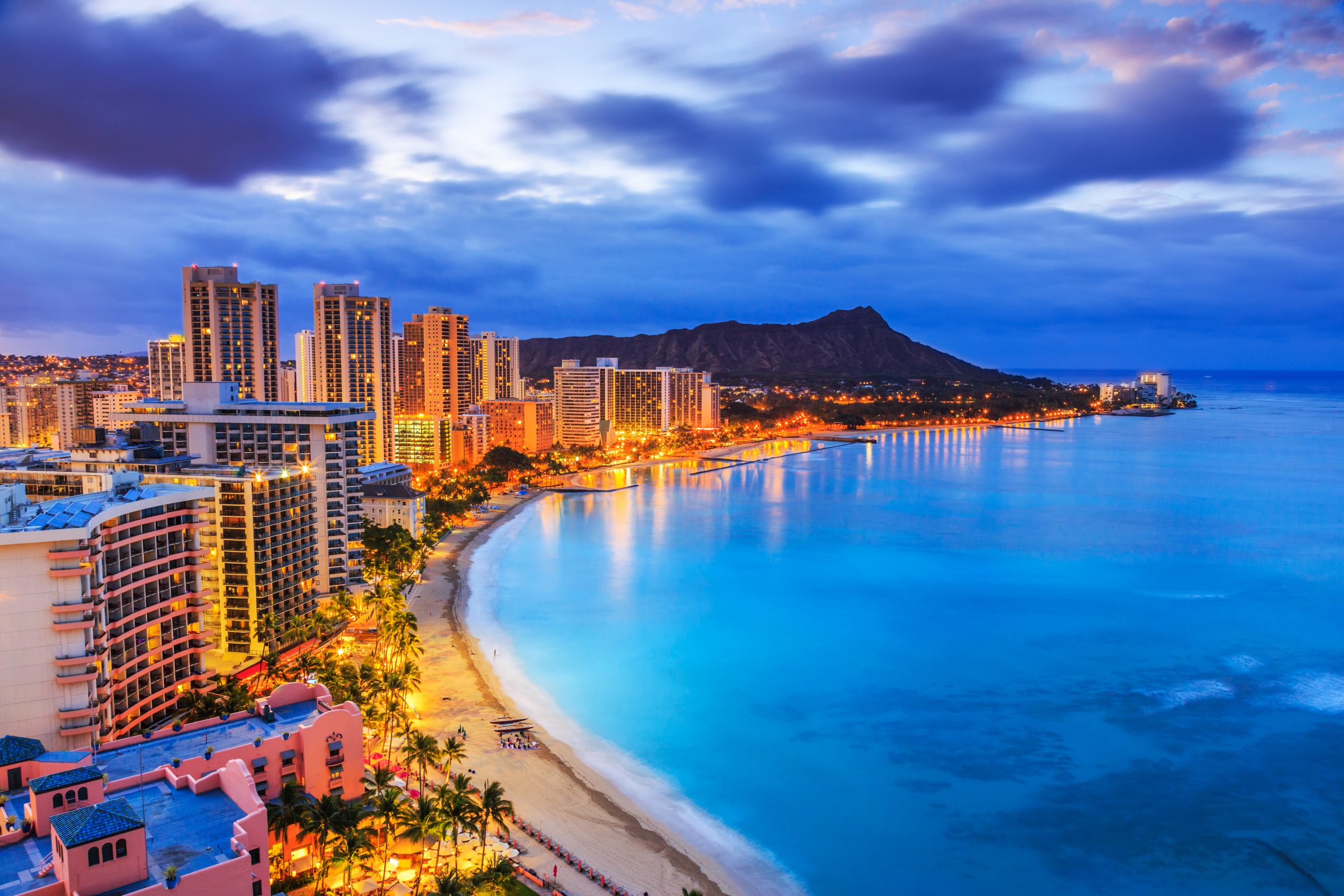 Beaches are places where people go to relax and have fun. Regardless of the activities you like to take part in, every beach in the United States has something for everyone to do. You can go down with friends or your whole family, as the beaches do not have a preference. There are amazing beaches all over the world that people go to yearly.
However, what may surprise some people is that the U.S. has a great deal of amazing beaches that people tend to overlook. This isn't only revolving around southern state beaches, but northern ones as well. No matter where you are in this country, there is a beach or possibly beaches that will fit your needs.
From a great party beach to a beach where you can surf well, all the way to a nice place for the kids, we found the best. Here are the top seven beaches you need to visit in the United States this summer.
Delnor-Wiggins Pass State Park, Naples, Florida
This seaside park is located in the prestigious Naples on the Gulf Coast in Florida. This 166 acre park offers perfect white sand, observation tower, picnic area hidden between trees and protected from the sun, and something that every popular beach simply must have: millions of shells spread all over the beach, wherever you look.
The only downside to this perfect beach is the fact that in a peak of season it can be pretty crowded. However, there is a solution for this problem as well: you can always arrive sooner, early in the morning or later in the afternoon. With all that said, if you want to spend a carefree relaxed holiday, this is one of the best destinations in the USA.
Coast Guard Beach, Cape Cod, Massachusetts
Don't pay attention to water that is colder than usual for summer sea activities. Although for this time of year, lower water temperature limits swimming and other water activities to a minimum. These unusual beaches are full of steep rocks and rough sand. Still though, this has become a popular destination both for local sea fans and for foreign tourists.
"Guard Beach," the base of local Coast Guards after which they named the beach, offers a unique view. If you are type of person that is happy with sand, the sound of waves, fresh breeze and a sunshade—this is definitely a perfect destination for summer holidays. While the water might be colder than you are used to, it is not bad enough to where you cannot swim. Activities still remain even if you don't, making it a nice place for everyone. Plus, crowds aren't as large. That cannot be said for most beaches.
Cape Florida State Park, Key Biscayne, Florida
While waves cross over a large underwater sand saddle far away, losing strength, the water rim on the beach offers perfectly calm water that is great even for beginner swimmers. Cape Florida State Park offers everything you can think about and then some. This beautiful beach with perfectly white sand is amazing for swimming.
If you like to experience all that a certain destination has to offer, here you will have plenty of opportunities. Crystal clear water is perfect for diving and relaxed swimming. On top of this, there are endless paths offer numerous miles for jogging and walking. What's more, the lighthouse is a perfect destination for tourist exploration.
Hamoa Beach, Maui, Hawaii
If you are a tourist who believes that travel itself is part of the adventure, then this destination will spark your interest and ensure an amazing holiday. You can get to this beach only by the "Road to Hana" path. It can be quite scary thanks to downhill slopes over 900 feet high that steeply fall directly into the sea. It is fun despite this, and well worth your time to experience it.
Once you get to the beach, the crescent-shaped beach that is mixture of coral and lava sand will leave you breathless. Hawaii is known for their black sand beaches due to volcanoes in the area, especially Maui. Some of them are still active and go off more than needed. Beaches are unusual here, but that may be part of the charm.
St. George Island State Park, Florida
This part of Florida that "cuts into" North American continent is sometimes called "forgotten shore", and is home to a national park. Thre you'll find a large number of migrating birds from the north. Here, the furthest south of south-west of Tallahassee, is paradise for fans of birds. However you may also want to come if you love sand dunes, swimming, shell collecting, relaxing under the sun, and powdery fine coral white sand that goes as far as your eyes can see.
If there is heaven on earth that one can take a trip to, this is definitely one of top candidates.  Definitely a perfect destination to escape the urban jungle and boring daily routine. Beaches like this may seem easy to think about, but many people in Florida go other beaches and forget about it. Thus, it stands out very very well.
Barefoot Beach Preserve County Park, Bonita Springs, Florida
About 3.5 miles of sand perfection is a jewel on 345 acres of park located between Naples and Fort Myers on a bay coast of Florida. Called the Barefoot Beach Reserve, this destination is perfect for families with small children because it has shallow waters with very small waves. Located in Bonita Springs, Florida, it sits in the perfect spot for families. It is relatively far south in the state, which allows it to kind of sit on its own.
You can walk dozens of feet into the ocean before reaching water above the knee. Fans of shells and nature will definitely enjoy this destination, as it allows you to enjoy both simultaneously. On top of this, the park offers different programs and tours organized by local rangers to see all the great things this place offers.
Duke Kahanamoku Beach, Oahu, Hawaii
The people of Hawaii are really happy. Imagine the happiness of not having to leave your capitol to go to the best beach in America. A large reef several hundred feet away from shore protects this beach from large waves, providing calm water and streams. This offers the perfect swimming experience, and at the same time, creating a perfect destination for families with children.
On the sides of the beach are ports from where you have a perfect view of the shoreline. Even the name of the beach means quality. Kahanamoku is the Hawaiian winner of the Olympic medal who made surfing famous and spread passion for this sport over the world. It certainly well worth the visit if you can make it out to this lovely state.