20 Best Europe Beaches To Visit This Year
Looking for the best Europe beach destinations to hit this summer vacation? Checkout our list of the 20 Best Europe beaches!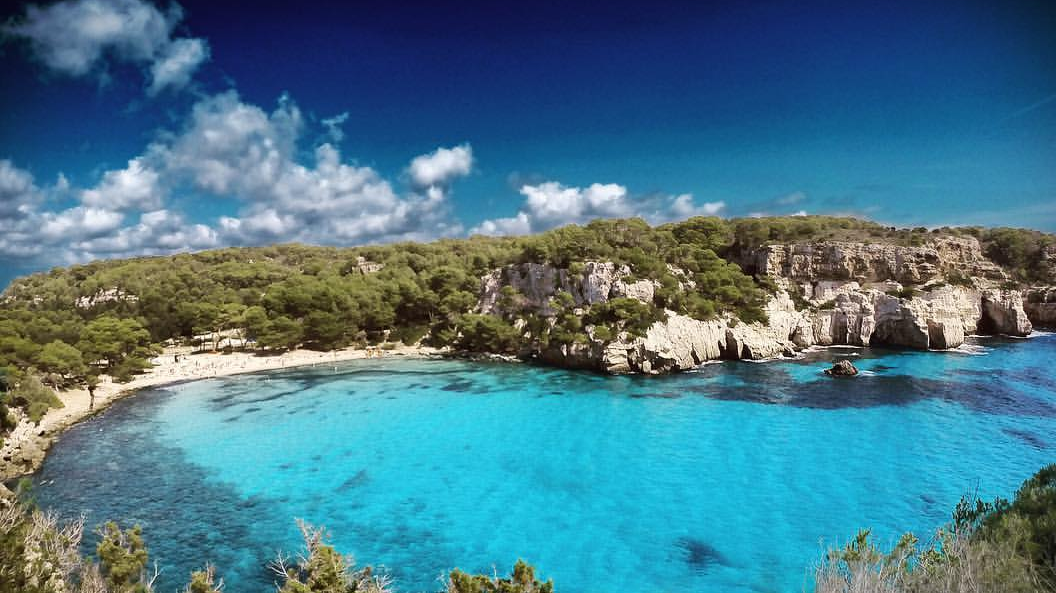 As summer approaches, what better way to spend a lazy day than lounging on a sandy beach, a cocktail in hand, beside crystal blue waters? With the advent of low-cost international flights and convenient connections, traveling to a European beach destination is more appealing than ever. From the Mediterranean Sea and beyond, Europe is home to some of the world's best beaches, making it difficult to choose just one.
Fortunately, we've collected recommendations from travelers just like you and hand-picked the top 20 beaches to soak up the sun. So, get ready to snap some stunning Instagram shots and prepare for an unforgettable summer on one of Europe's best beaches.
20. Culatra, Algarve, Portugal
On the southern side of the island lie golden beaches with tranquil, crystalline waters, while the northern side boasts lagoons. To escape the crowds, venture to Ilha da Culatra and discover serenity even in the peak of summer. There are no paved roads on the island, so the only means of arrival is by ferry.
19. Playa de Calblanque, Murcia, Spain
This stunning natural beach boasts high landscape value and protected status within the beautiful Parque Regional de Calblanque. Prized among the coast's best-preserved, unspoilt vistas, this regional park is brimming with natural wealth. Arid mountains, ochre and golden-hued beaches, secluded coves, and fossil dunes all contrast against the brilliant blue sea and white salt lakes, creating a vista of amazing beauty.
18. La Feniglia, Tuscany, Italy
La Feniglia is a blissful stretch of sand that connects Argentario to the mainland. An ideal destination for a wandering stroll, or to find a quiet spot embraced by natural pinewoods.
Whilst there are a few vendors providing beach-side services, like snacking shacks and umbrella rentals, the majority of La Feniglia remains in its untouched state. It is a part of Riserva Naturale Duna Feniglia, ensuring the conservation of its pristine beauty.
17. Plage du Lion, Gironde, France
Lion Beach in Lacanau is a hidden gem nestled halfway between Lacanau-Océan and Le Porge. With pristine fine sand, it offers a unique experience that can only be accessed on foot or by bike. Spanning several miles, this isolated sanctuary is surrounded by untamed pine forests and immense dunes, making it a rare haven of natural beauty.
However, caution is advised when taking a dip, as the area is known to be dangerous with no lifeguards on duty. Even so, the tradeoff of having few visitors and an unspoiled wild habitat is worth it for the intrepid beachgoer.
16. Bains Militaires, Nice, France
Located east of Nice, between the harbor and Cap de Nice lies the exquisite Bains Militaires Beach. This stone beach located at the edge of the pier for Corsica is conveniently close to the harbor. Also, in close proximity is a sailing center for those who fancy an adventurous sailing experience.
Fun fact: Bains Militaires Beach was used as a filming location for the French movie, "Brice de Nice."
15. Posedarje, Croatia
The beach is a natural treasure where the mountain and Mediterranean climates meet in harmony. Here, clear waters and mountainous terrain create breathtaking scenery that attracts nature lovers worldwide.
But its significance goes beyond beauty. For centuries, the beach has been a strategic transportation hub, connecting southern and northern Croatia via state roads. From commerce to history, this unique destination offers natural and cultural marvels that amaze all its visitors.
14. Plaka, Naxos, Greece
Naxos, the largest island in the Cyclades, boasts stunning beaches that cater to all preferences – from wild bays for windsurfers to quiet coves for nudists. A palm tree-lined beach setting offers phenomenal sunsets to complete the experience.
For an authentic culinary adventure, visit Axiotissa in nearby Kastraki. Serving sensational Greek dishes made with fresh, local, organic ingredients – such as baked figs with goat's cheese and goat en papillote – it is a must-try for food enthusiasts.
13. Playa de Carnota, Galicia, Spain
Carnota beach is nothing short of breathtaking. With a massive arc that opens up to a vast bay, its fine white sand and crystal-clear sea present an array of blue hues that can only be described as mesmerizing. Across the boardwalk, Carnota Green offers a perfect contrast to the oceanic view. Unlike other ria beaches, Carnota's waves are quite appealing, while its level seabed will rid you of any undercurrent-related worries.

12. Porto Badisco, Puglia, Italy
Experience a day of tranquility and adventure at the bay by swimming in its serene waters, snorkelling along the cliff edge and picnicking under the cool shade of pine groves on the promontory to the north.
For a more elevated experience, venture one mile inland to the sophisticated Masseria Panereo, with its charming guest rooms and exceptional restaurant that tantalizes with a seafood-based menu.
11. Samoqueira, Alentejo, Portugal
This hidden gem is relatively undiscovered, with a small shoreline of sand and rocks. The beach houses breathtaking scenery that is all natural, unished, and far from daily bustle. Its tranquil waters and kind ambience create an atmosphere that's peaceful, calming and restorative, attracting solo adventurers in search for solitude, and families craving bonding in a serene environment.
Although small and less popular than its counterparts, this hidden beach boasts nothing but natural beauty. Its seclusion makes it a perfect escape from the ordinary, especially for those who appreciate minimal distractions and delightful scenery.
10. Rabbit Beach, Italy
This minuscule remote island lies off the coast of Sicily, adjacently to Lampedusa. The sweeping expanse of crystal-clear water and soft, white sand form a stunning vista. It boasts not only of Rabbit Beach's fame, but also of being voted as the world's best beach on TripAdvisor.
Every summer, people are drawn to Rabbit Island seeking respite from the hubbub of urban life. Who wouldn't want to bask in such paradise?
9. Cala Macarella, Spain
Cala Macarella draws crowds every summer due to its white sand and turquoise water, no doubt. Nestled in the serene island of Menorca, the cove is often preferred for its calm atmosphere compared to Menorca's livelier neighbor, Mallorca.
Menorca's natural bay and panoramic vistas command that you spend your day atop the cliffs and bask in the much-needed sun.
8. Praia DaMarinha, Portugal
This iconic and photo-worthy beach is recognized as one of the most beautiful Europe beach hotspots in the world by CNN and Lonely Planet. Located along the Algarve Coast, it is a draw among both locals and tourists.
Praia Da Marinha is surrounded by steep cliffs and stunning views. There are walking trails and frequent boat trips offered to visitors annually. Get ready to indulge in authentic Portuguese cuisine and a friendly atmosphere, too.
7. Calanque d'En-Vau, France
When traveling to the South of France, a must-see destination is the breathtaking Calanque d'En-Vau. With its pristine white cliffs and teal-colored water, it radiates natural beauty.
Although arriving can be challenging, the journey is worth it. There are two recommended options: hike one of the scenic trails for a few hours of exploration or take a relaxing boat ride.
This experience is not one to miss!
6. Fig Tree Bay, Cyprus
Fig Tree Bay never fails to amaze its visitors; a stunning beach that boasts golden sand and clear blue water views. With its tranquil atmosphere, it's the perfect place to unwind and relax. It's no surprise that this slice of paradise attracts visitors from all continents.
Rent a sun bed early in the morning and spend the day hopping through the charming little shops and indulging in mouthwatering delicacies in waterfront restaurants. A true Mediterranean delight awaits you!
5. Myrtos, Greece
Myrtos, nestled between the two mountains of Agia Dynati and Kakn Oros, is a natural beauty that has gained recognition as one of Greece's top beaches – an impressive feat considering the country's many iconic coastal destinations. Each year, visitors flock to Kefalonia Island to experience the dramatic, white pebble shores. Loved worldwide, Myrtos Beach's charm is enduring.
4. Cala Mariolu, Sardinia, Italy
Discover the allure of a charming beach nestled on the eastern coast of the beloved island of Sardinia. Here, visitors can take in the breathtaking views of the Supramonte mountains in the backdrop as they relax on the soft, white-sand shores.
The clear, turquoise waters gently lap the coast for approximately 60 meters and offer a wealth of activities to indulge in, including snorkeling, scuba diving, and hiking. Regarded as the best snorkeling beach in Sardinia, it's a must-visit for anyone looking to explore the region's natural beauty.
3. Falsterbo, Sweden
Situated on the southwestern tip of Sweden, Falsterbo is a picturesque location strewn with colorful beachside huts and glorious white sand. A perfect destination for bird-watchers and outdoor enthusiasts alike, this hidden gem is only 35 km away from the bustling city of Malmo.
Take leisurely strolls on the beach and soak in the natural surroundings abundant with beauty. Capture some memories of those charismatic beach huts while you're there!
2. Vik Beach, Iceland
Vik Beach, famously known as the Black Sand Beach, is a breathtaking sight to behold. Surprisingly, this natural wonder lies along Iceland's southern coast, about 180 km from Reykjavik, and is home to a mere 300 residents.
With its striking black sand and mile-high cliffs, Vik is not just a pretty face. It's steeped in ancient folklore, making it a unique and unforgettable destination for tourists who flock here every year to explore this extraordinary site.
1. La Concha Beach, San Sebastian
La Concha Beach in San Sebastian has been named the best beach in Europe by TripAdvisor, and it's not hard to see why. With a stunning shell-like shape, La Concha is a must-visit destination for avid travelers looking to experience a beautiful combination of beach and city life. At 1,350 meters long and 40 meters wide, the beach is located right in the city center, and is surrounded by some of the best dining options in Spain. Visitors can delight in the abundance of delicious pinxtos and tapas, while taking a stroll along the coast and enjoying the bustling atmosphere. Whether you're a tourist or a local, La Concha is well worth a summer visit.
Also Read: A Guide To The Best Swimsuit for Every Body Type
Did you enjoy reading about our picks for the best beaches in Europe? We'd love to hear from you, so don't forget to leave a comment below! Also, before you go, make sure to check out our other great summer guides such as The 10 Best Summer Vacation Ideas !