Best European Cities for Street Art Lovers
Europe is filled with amazing cities covered in inspiring art. Check out our favorite cities with some of the best European street art you can find!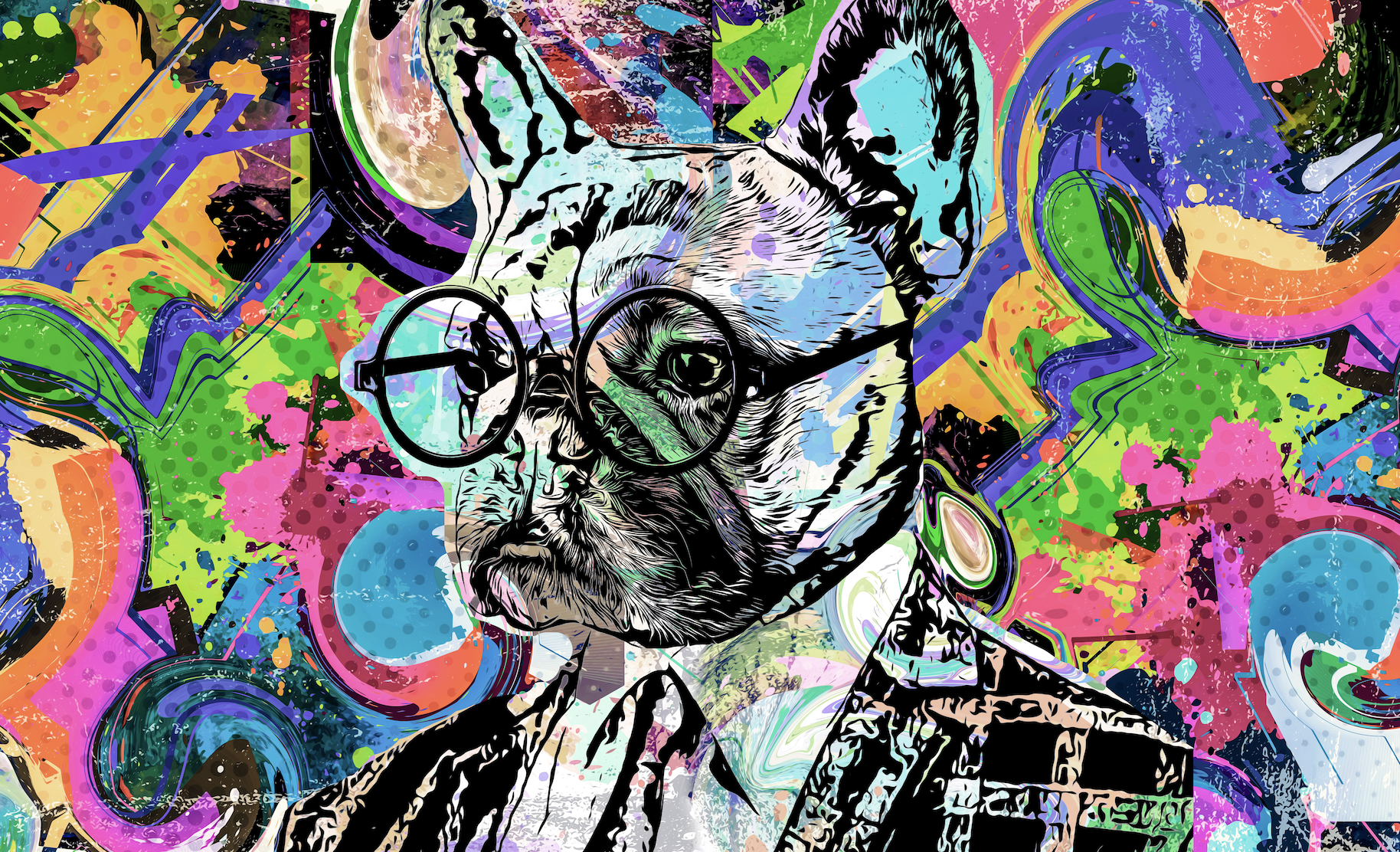 European street art has always been an attraction for tourists and art lovers alike. Though cities like Paris and London are the first that come to mind when thinking about beautiful murals and creative graffiti, Europe is home to tons of other artsy destinations that stand out because of the way they merge history, philosophy and culture.
Street art is much more than splashes of color on a wall to pose in front of and true art fans know this. Once you dig a little deeper, you'll find these urban pieces can be a lens into the bold, thought-provoking stories the citizens want to tell. Street art can portray overcoming a dark history; it can show the current struggles of its people, or celebrate the rich culture. While museums and curated galleries attract a high number of tourists, street art lovers prefer to hit the cobblestone and be inspired by the raw grit of a city.
If you're obsessed with street art and urban culture, here are the Top 5 European cities you should travel to ASAP.
5.) Bucharest
Bucharest may not be one of the first cities that comes to mind when you think of European street art, but it is worth the visit for many reasons. Travel to Eastern Europe continues to rise in popularity year after year and many are catching on to the once overlooked travel gems that are many Eastern European countries. Thanks to travel bloggers like Geoff and Katie Matthews from Wandertooth, the word is spreading. The Matthews believe Bucharest has some of the most interesting art you can find in Europe.
"Bucharest's street art scene is particularly interesting within the context of Romania's communist past, and its struggle to move past this brutal legacy and confront the issues it faces today."
Much like many other countries in Europe, the remnants of a difficult history fuel the narrative in the art. Street art in Bucharest does just that, with tons of graffiti and murals across the city with politically-charged messages that may not be understood unless you get the proper background information. The Matthews recommend a street art tour to give proper context to the city's art scene.
"Throughout the city, you can see street art that shows how young people and artists are trying to change things for the better in Romania, with pieces that are defiant, beautiful, ugly, humorous…and always bold."
Bucharest is a top choice for those who want to begin the journey of exploring the artistic gems of Eastern Europe.
4.) Berlin
Berlin is praised as one of the artsiest cities in Europe and is a long-reigning hub for urban art in Europe. The city is overflowing with beautiful graffiti and powerful political art that grabs your attention. The famous remnants of the Berlin Wall is an obvious go-to for many Berlin tourists. Travelers flock to photograph the East Side Gallery to see the powerful marriage between history, art, and politics in the world's longest open-air gallery. The 1.3-kilometer wall features pieces from over 100 artists from around the world who came to paint the wall after it came down in 1989. This iconic monument artistically documents the joint hope for unity among Europeans at the time, and travelers from around the globe today.
While the East Side Gallery is a must stop on your tour of art throughout Berlin, the murals throughout the different neighborhoods are worth seeing as well. Throughout the city, there are several eye-opening murals like the famous Astronaut Cosmonaut on the side of a building in Kreuzberg by famous street artist Victor Ash. There are several murals and artists to learn about in Berlin if you take the time to find it. To fully digest the East Side Gallery and more of the best murals in the city, take a fun street art tour, where you can enjoy the art alongside delicious Berlin cuisine.
If you prefer to view the murals at your own pace, stroll along the East Side Gallery or take a Spree River boat cruise to take in the massive gallery in all its wonder.
3.) Bristol
The United Kingdom has its share of iconic cities to visit and if you're hunting for great street art, Bristol should definitely be on your list. The cutting-edge art on every corner and the fact that the famous graffiti artist Banksy hails from this city should be enough to make you book your ticket.
Bristol is the home of Banksy, the anonymous yet world-famous street artist that is most popularly known for bold stencil-themed work. His artwork is praised across urban art communities around the globe. Although Banksy's identity remains unknown, it is arguable that his artwork reveals all that you need to know about him and his interpretation of Bristol. His installations usually play with the elements of satire, dark humor and social and political commentary. Banksy may have left his mark on cities around the world, but one trip through Bristol lets you know that it is the birthplace of an artist that has inspired fans everywhere. Interestingly enough, after 20 years of creating masterpieces, he has managed to remain anonymous.
The art in Bristol doesn't end with Banksy, the city has plenty of great murals gracing bridges, alleyways, and back streets throughout the city. Neighborhoods like Southville & Bedminster are hip areas with plenty of art to soak up. For street artists and fans, Bristol has to be on the top of your list.
2.) Lisbon
The colors filling the streets in Portugal at every turn are enough to make travelers and photographers swoon. Walking the streets of Lisbon often feels like walking through an ancient artists backyard, the streets are paved with abstract cobblestone and the buildings are covered in colorful azulejos or traditional blue Portuguese tiles. On top of the mesmerizing colors and culture, the bold murals throughout the city are exceptional and a must-see for street art tourists.
Lisbon should be a top pick for the European street art scene because of the city's dedication to public art and the unique way that it blends modern art with the traditional Portuguese style. The azulejo is the famous blue tile that is a marker of Portuguese architecture and design because it can only be found in Portugal.
Urban art enthusiasts can also see this type of juxtaposition throughout the old neighborhoods like Alfama and Bairro Alto. Alfama's windy, hilly streets are filled with both smaller art pieces and large, bold art installations. Nestled in the streets of Alfama is the famous red Fado mural, an ode to the musical tradition of Fado in Portugal.
Lisbon is bursting with exciting art around every corner and people who love vibrant colors with intricate details will feel right at home.
1.) Athens
The capital of Greece can often be overshadowed by the lure of the crisp white and blue Greek Isles when it comes to tourism, but anyone who is a fan of street art can't miss the city of Athens. In recent years, Athens is becoming known as a street art haven. On any street that you peek down your eyes are met with colorful paintings that have rapidly starting to pop up in recent years.
Travel Blogger Jen Ruiz of Jen on a Jet Plane chooses Athens as a top destination to experience the cities rich art culture.
"Street art is one of the many ways in which Athens continues to make the ancient new again. It speaks to the resilience and ingenuity of Athenians, blossoming out of the city's stone walls like a bougainvillea tree."
The rise in street art in Athens has coincided with the country's wrestle with the economic crisis since 2008. Murals depicting the strife of a country deep in the throes of a financial crisis are on every corner in Athens. The surge has caught the eyes of locals, street artists around the world, and art-hungry tourists. Nevertheless, art has always served as a canvas for self-expression for artists and a source of inspiration for those who view it.
Most of the art in Athens is fairly recent, which makes experiencing Athens as a street art tourist a unique one. You're walking through the streets of a city currently writing history in the form of bold colors and murals on every corner.