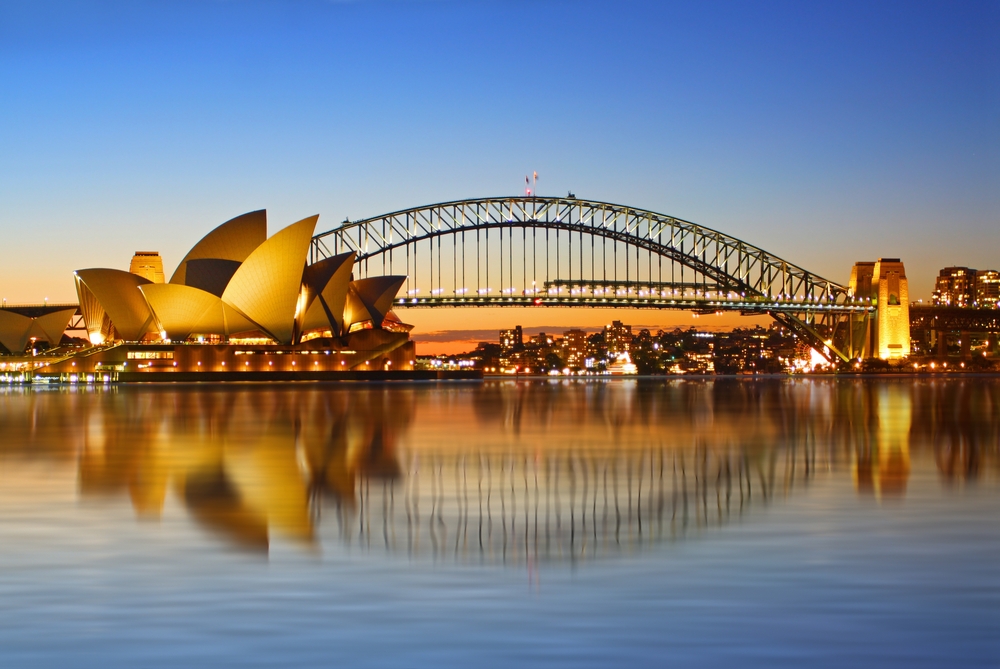 Sydney is on the East of Australia and is the largest metropolitan city of the country. With plenty of beautiful beaches, bars, restaurants, and cultural experiences, Sydney should be added to your bucket list.
If you are planning a trip to Sydney, here are 25 of the best hotels in Sydney to consider staying in!
25.) Shangri-La Hotel Sydney
Location: 176 Cumberland Street, The Rocks, Sydney, NSW 2000, Australia
This hotel is located in the dress circle of Sydney Harbour, with panoramic views of Sydney Harbour Bridge and Opera House. The Shangri-La Hotel Sydney is the perfect city accommodation.
24.) The Langham Sydney
Location: 89-113 Kent Street, Sydney, NSW 2000, Australia
Each room in this luxury Sydney hotel has been decorated to an exceptional standard. Situated on the Western Harbour with beautiful views of the Sydney cityscape, it's an ideal location to explore this vibrant and bustling city.
23.) Park Hyatt Sydney
Location: 7 Hickson Road, The Rocks, Sydney, New South Wales, Australia, 2000
Ideally located in Sydney's famous harbor, the Park Hyatt is stunning and the perfect base camp to explore the nearby Rocks village, art galleries, and museums.
22.) Pullman Quay Grand Suites Sydney
Location: 61 Macquarie Street, Sydney NSW 2000
Pullman Quay Grand Sydney offers apartment-style luxury accommodation equipped with kittens, laundry, separate dining and lounge areas, large bedrooms with ensuite and spa bath, and a private balcony.
21.) Pier One Sydney Harbour
Location: 11 Hickson Road, Walsh Bay, Sydney NSW 2000 Australia
This is a stunning hotel in a perfect Sydney Harbour location. The apartment has floor-to-ceiling windows that wrap all the around from the living area to the bathroom, allowing you to enjoy the breathtaking harbor views.
20.) The Darling Hotel Sydney
Location: 80 Pyrmont Street, Pyrmont NSW 2009 Australia
Step into luxury at the Darling Hotel Sydney. Enjoy the bespoke Art Deco interiors, marble bathrooms, and rain showers.
19) Four Seasons Sydney
Location: 199 George Street, Sydney, NSW 2000
This is a great location to explore the nearby shopping, outdoor adventure, and vibrant Sydney social scene. The hotel also features Mode Kitchen & Bar where you can enjoy fresh, local cuisine and drinks.
18.) Swissotel Sydney
Location: 68 Market Street, Sydney 2000 NSW, Australia
Located in the heart of the central business district of Sydney, the Swissotel offers a modern setting for business or leisure.
17.) Ovolo 1888 Hotel
Location: 139 Murray Street, Pyrmont, Sydney, New South Wales, Australia
Ovolo 1888 Hotel is the perfect accommodation for a solo traveler or couples. This hotel has quirky, bold interiors and split level design.
16.) The Amora Hotel Jamison Sydney
Location: 11 Jamison Street | Sydney, NSW 2000, Australia
The Amora Hotel Jasmin is ideally located within walking distance of the Circular Quay, the Rocks, and a few minutes walk from Wynyard train station. Explore Sydney to your heart's content then head back to the hotel to relax in comfort.
15.) The Westin Sydney
Location: 1 Martin Place, Sydney, 2000, Australia
The Westin Sydney is a place of luxury and relaxation. After a long day exploring the city, take a soak in a private bathroom in the deep bathtub, use the complimentary toiletries, and relax.
14.) PARKROYAL Darling Harbour
Location: 150 Day Street, Sydney NSW 2000, Australia
The PARKROYAL Darling Harbour is an ideal place to unwind in comfort while taking in the fantastic city views.
13.) Radisson Blu Plaza Hotel
Location: 27 O'Connell Street, Sydney,2000, Australia
The Radisson Blu Hotel Sydney is the ideal accommodation for a vacation within walking distance from Circular Quarter or if you need to conduct business at the CBD.
12.) Pullman at Sydney Olympic Park
Location: Olympic Boulevard, 2127, SYDNEY OLYMPIC PARK
Relax and enjoy your time at the Pullman. Located in the sports, entertainment, business, and technology hub at the Sydney Olympic Park, the hotel is close enough to all the entertainment you need.
11.) The Grace Hotel Sydney
Location: 77 York Street, Sydney NSW 2000, Australia
Built by the Grace Brothers in the 1920s, the Grace Hotel is a piece of history in the heart of Sydney. It has been restored to its former glory. The Neo-Gothic architecture combined with the contrasting Art Deco interior is something to behold.
10.) The Old Clare Hotel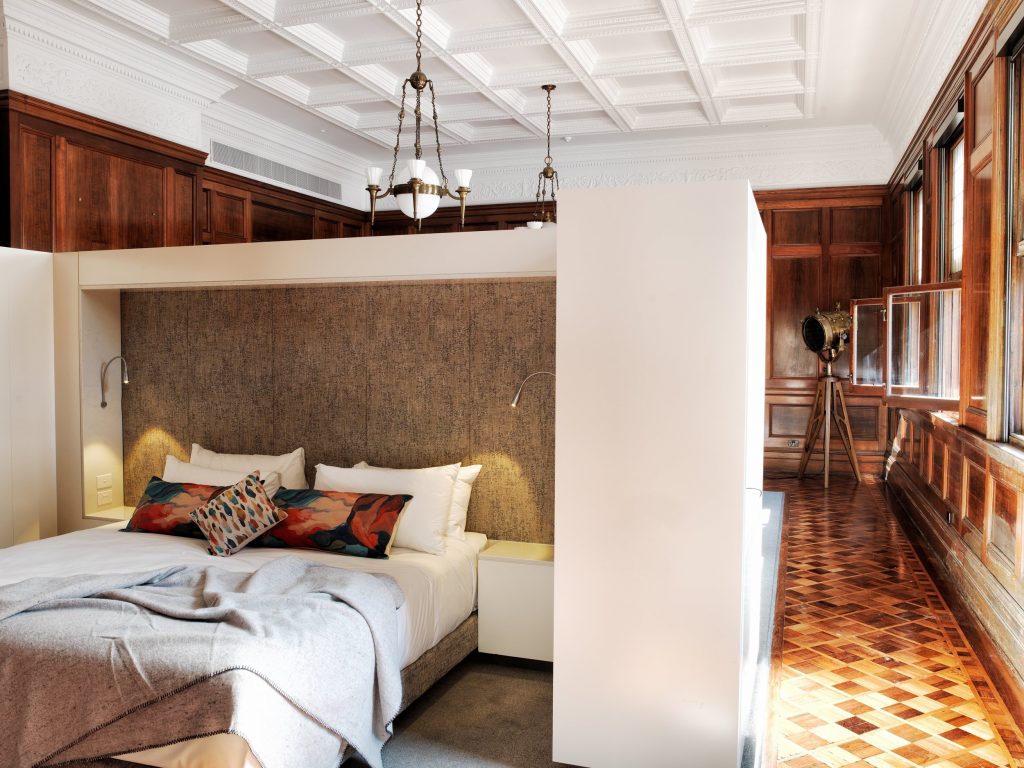 Location: 1 Kensington St, Chippendale, NSW, 2008
The Old Clare Hotel is a pub and hotel stretched across two iconic heritage-listed buildings. The attention to detail for the style and decor of the rooms is second to none and decently worth a visit.
9.) Hotel Palisade
Location: 35 Bettington Street, Miller Point, NSW 2000
Hotel Palisade has eight rooms of boutique accommodation, a gastropub below, and a chic rooftop cocktail bar above. What more do you need?
8.) Establishment Hotel 
Location: 5 Bridge Lane, Sydney, New South Wales, Australia
The Establishment is hidden down Bridge Lane, amongst the lively cafes, bars, and Sydney's best restaurants. This is a hidden gem within the heart of Sydney.
7.) Larmont Sydney by Lancemore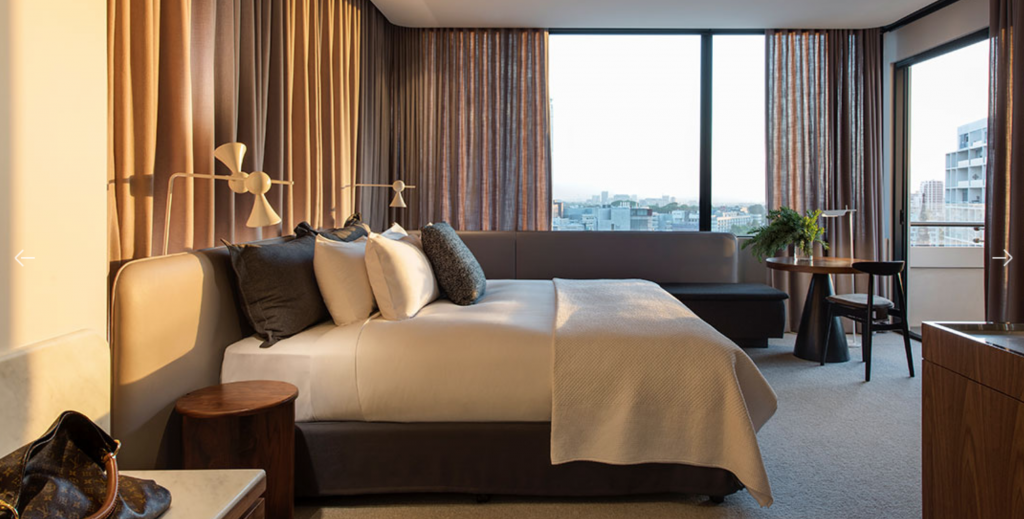 Location: 2-14 Kings Cross Road, Potts Point, NSW 2011
Featuring a new interior design from the award-winning Hassell Studio, the Larmont is a stylish getaway in the heart of Sydney.
6.) Sydney Harbour Marriott Hotel at Circular Quay
Location: 30 Pitt Street, Sydney  2000 Australia
Sydney Harbour Marriott Hotel is brilliantly located for exploring. And when you want to come back to the hotel and unwind, you can enjoy some fine dining restaurant with a Michelin-star-experienced chef.
5.) QT Sydney
Location: 9 Market Street, Sydney
Situated within the historic Gowings and State Theatre Buildings, the QT Sydney will come your home away from home. The hotel has retained many of the buildings original features with a blend of Gothic and Art Deco.
4.) Sheraton on the Park
Location: 161 Elizabeth Street, Sydney  2000 Australia
Located in Hyde Park, the Sheraton on the Park hotel allows you to enjoy stunning views from the rooms overlooking St Mary's Cathedral or Sydney Harbour.
3.) ADGE Apartment Hotel
Location: 222 Riley Street, Surry Hills, NSW, 2010, Australia
ADGE Hotel is quirky, vibrant, and unique with hotel service like no other. It offers you a personal grocery shopper and a complimentary welcome treat and cheese platter. ADGE stands out from the crowd and gives you an experience you'll never forget.
2.) InterContinental Sydney
Location: 117 Macquarie Street, Sydney 2000 Australia
InterContinental restored the Treasury Building originally built in 1851 into a deluxe and comfortable hotel.
Whether you enjoy a twilight drink on the wrap-around balcony or have a relaxing time in one of the luxurious suited, you will enjoy your stay here.
1.) Sofitel Sydney Darling Harbour
Location: 12 Darling Drive 2000 Sydney
Enjoy a luxurious stay at the Sofitel Sydney Darling Harbour. With stunning views of the harbor skyline, a Champagne Bar and infinity pools, you are spoiled for choice with relaxing thing to do.
Be sure to check out one of these best hotels in Sydney on your next trip to Austalia.