Top West Coast Road Trips You Can Take In A Weekend
Looking to hit the road for a little weekend getaway? We've got five of the best west coast road trips you can take this weekend!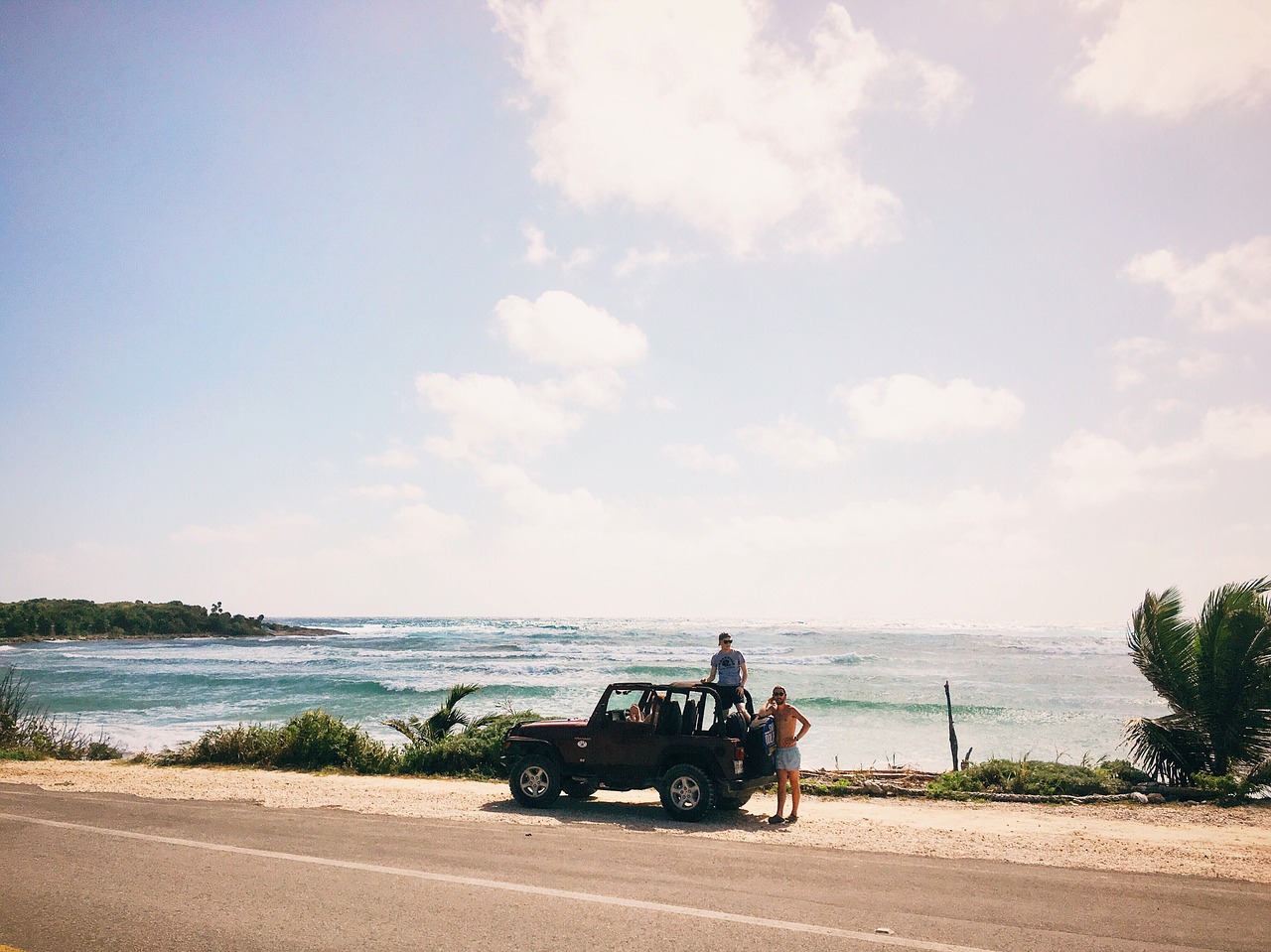 There's a lot to be said for traveling home to visit family or holing up around campus to recoup while everyone else is gone, but if you're someone who suffers from a serious travel bug, those options won't be high on your list … instead, a west coast road trip might be perfect for you.
If you have a car and a craving to explore new places, it's pretty easy to make your own spring break adventure — and for those of you living in the so-called "real world" who aren't even lucky enough to get a spring break, a weekend away would probably do you a world of good. If you're feeling extra independent you could take the trip on your own but it may be even better sharing your experience with a few friends.
For you West Coast dwellers, here are five of the best road trips you can take in a single weekend. And don't stress about which one to choose. We'll tell you exactly which one will give you what you're looking for in your short getaway.
If You're Hoping for a Little Adventure…
5.) Bend, Oregon

Bend is probably not the first place you think of when you hear "adventure" — in fact, you may have never heard of it at all. It's a small city on the Deschutes River right in between Oregon's high desert and the Cascade Mountains, meaning it offers nature lovers a little bit of everything.
Skiing, snowboarding, whitewater rafting, canoeing, kayaking, paddleboarding, hiking and climbing are all close by. There are even a few trails you can hike to reach the top of Pilot Butte, Bend's extinct volcano. And did we mention it's a secret haven for craft beer fans?
If you'rehoping toimmerse yourself in nature and get a few thrills before you head home, Bend is the road trip perfect destination.
If You're Hoping for a Chill Getaway …
4.) Napa Valley, California

Wine lovers, this road trip is for you. Napa Valley is full of vineyards, wine tours and gourmet restuarants. There's a wine trolley, a wine train and a wine country bike tour. Have you caught on to the trend yet?
And even though the attractions in Napa revolve heavily around wine, the Valley is beautiful enough to relax you without a buzz. You can see the scenery even better flying over it in a hot air balloon — that is, if you're open to adding a bit of adrenaline to your chill weekend.
If you're up for the challenge but feeling a little apprehensive, don't worry. You can pick a hot air balloon package that offers (you guessed it!) complimentary wine if you think you may need a little liquid courage to get in the basket.
If You're Hoping To Check an Item Off Your Bucket List …
3.) Grand Canyon National Park, Arizona

Okay, you got us, technically Arizona is not on the West Coast, but the Grand Canyon is so breathtaking you can't blame us for bending the rules just a little. Plus, you can still drive there from Seattle in less than 24 hours. And if you start in LA? Only eight.
Regardless, the Grand Canyon is one of those places you definitely have heard of and point-blank have to see to believe. And maybe you have seen it, but only in photos and never made it out there yourself … or it's possible you visited as a kid, when you were too tired to fully appreciate its beauty and now it's time to return.
Whether you want to hike, camp, raft or just look at some beautiful views, consider a weekend road trip the perfect opportunity to knock the Grand Canyon off your bucket list.
If You're Hoping To Come Back Rejuvenated …
2.) Yosemite National Park, California

Napa Valley may be the road trip destination for relaxing and unwinding, but Yosemite National Park is the best fit for travelers looking to return feeling refreshed.
Full of waterfalls, valleys, meadows and ancient giant sequoias, Yosemite is the perfect place to immerse yourself in nature — whether you're walking in the winter snow or taking a well-deserved dip at the base of a waterfall after finishing a summer hike.
You've probably seen some of Yosemite's most famous views on your Instagram feed at one point or another, but we promise it's even better in person. Half Dome and Glacier Point are pretty much guaranteed to take your breath away.
If You're Hoping To See a Little Bit of Everything …
1.) The Full Coast: Seattle, Washington To Los Angeles, California

You can drive between Seattle and LA in about 18 hours if you're lucky enough not to hit traffic … but in all honesty, you probably would want more than a weekend to make the most of this road trip.
And even though it is known to be a gorgeous drive, the best part is stopping to explore all of the towns along the way. You can easily find out what makes Portland weird, stop by one of Oregon's most underrated small towns, Eugene, and check out California's capitol city, Sacramento. From there, a short detour would bring you to Bay Area landmarks like San Francisco's Golden Gate Bridge and Big Sur and you could definitely hit a few beach towns on your way to LA.
Then if you're feelingbold you can do it all over again the next day traveling back up the coast … but we'd recommend rewarding yourself with some well-deserved ice cream and sunbathing in SoCal first.