Cheap Travel Destinations for Those Who Are Young and Want to Travel the World
Want to travel without spending a lot of money? Get your passport ready for these 25 travel destinations around the world that won't break the bank.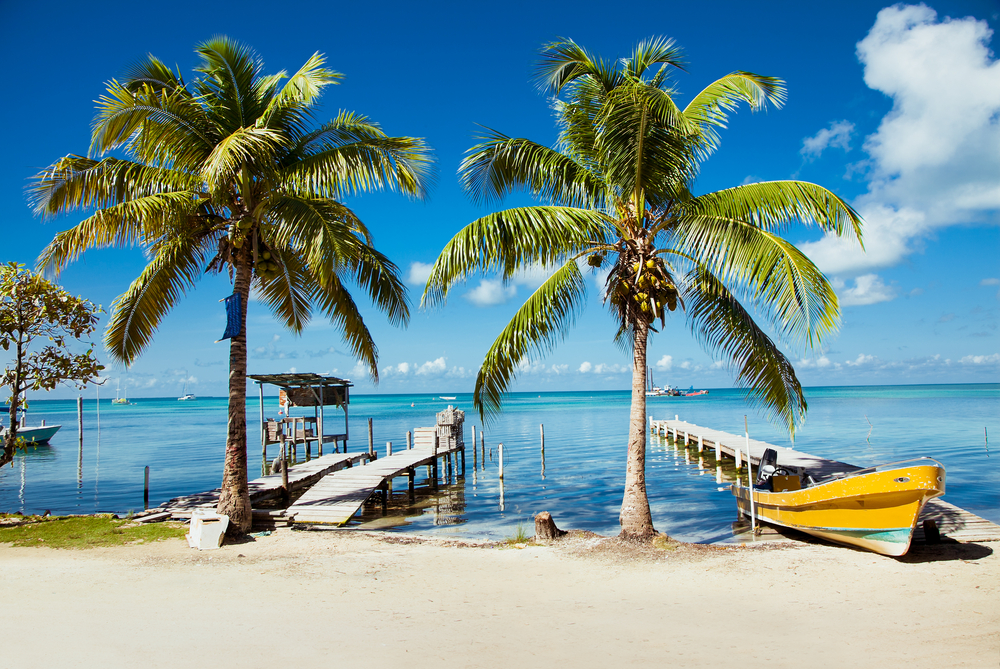 Who says you have to be as wealthy as Kylie Jenner to enjoy a good vacation? The world is huge and full of tons of places that are affordable with plenty to do. Cheap travel destinations can be as fun and incredible as a luxury resort.
Some places are cheap to get and cheap to enjoy. Others may cost a little to get to, but you can survive on less than $20 a day once you're there. We've compiled a list of places that have plenty to offer in terms of food, nature, and culture.
If you're in your twenties and want to see the world, check out our list of cheap travel destinations. Some will shock you, and some you may have never heard of before.
25.) Marrakech, Morocco
Marrakech is a lively city filled with sounds, smells, and colors that will thrill you.
Young people flock to the city to get a fill of Moroccan culture in this African city. It's surprisingly cheap (one of the most affordable in Africa), and it's easy to get around to the rest of the country from here too.

24.) Lisbon, Portugal
You may think Europe = expensive, but that couldn't be further from the truth. The capital of Portugal is a uniquely diverse and colorful city with plenty to see and do, and it's incredibly cheap.
A coffee will cost you around 0.75 euros, and there are plenty of places to stay for under $40 a day.

23.) Warsaw, Poland
Take a walk through European history and culture by visiting this Polish capital.
Enjoy the streets of Warsaw and enjoy delicious Polish food that will not break the bank.

22.) Bangkok, Thailand
Thailand is one of the most affordable travel destinations in the world for many reasons.
Millions of young backpackers flock here and enjoy spending $1 on a plate of food and sleeping for less than $20 a night.

21.) Hanoi, Vietnam
Vietnam is another top choice for young travelers in Asia.
The cost of living in Vietnam is cheap. Enjoy the city's delicious cuisine, and stay in hotels for less than you would spend on a shirt in the US.

20.) Moldova
Take a walk off the beaten path and explore the Eastern European country of Moldova.
Perhaps you'll spend a little bit to get there, but once you're on the ground, your money will stretch.

19.) Caye Caulker, Belize
One of the least touristy Cayes (islands) in Belize is Caye Caulker.
The tiny island has no cars, and the locals don't even wear shoes. The seafood is fresh and cheap, and staying there is even less expensive.

18.) Budapest, Hungary
Budapest is another gem of Eastern Europe.
The city is so beautiful and culturally important that its a UNESCO world heritage site.
The best part of it all is that it is one of the most affordable cities to see in Europe.

17.) Angkor Wat, Cambodia
You may hesitate once you see how much it is to fly to Cambodia, but the airfare is the biggest expense you'll have here.
Angkor Wat is a famous temple in Siem Reap, Cambodia, and is something that will take your breath away.

16.) Bali, Indonesia
You may be shocked to see Bali on this list.
The truth is we were too, but Bali's rise in popularity in recent years doesn't mean it's solely for the rich. Bali is still an affordable destination filled with young people from all over the world. Go during the offseason to get the best rates.

15.) Transylvania, Romania
The inspiration behind so many fairytales and folklore, Transylvania is almost other-worldly.
Transylvania is a unique cheap travel destination to put on your list.

14.) Oaxaca, Mexico
If you're in central Mexico, don't hesitate to stop by this gem.
Oaxaca is the vibrant tiny village packed with colonial history and Oaxacan culture. Your money will still go far here even though it's on the rise as a hot spot for tourists.

13.) Ko Phi Phi, Thailand
One of the most popular Thai islands to visit is jam-packed with tourists and backpackers for a reason.
People flock to the beautiful Maya Bay. Many are attracted to low prices for everything. The hotels less than $30 a night, the restaurants and bars offer amazing deals as well.
12.) Kos, Greece
Forget Santorini and Mykonos. The Greek island you need to visit if you're on a budget is Kos.
Kos is one of the hidden gems of the Greek Isles but offers the same breathtaking views at a way cheaper price.

11.) Algarve, Portugal
If you're looking for a beach vacation at a reasonable price, you need to check out Algarve.
Algarve is the southern region of Portugal and is filled with quaint beach towns and beautiful beaches. Our favorite is Lagos, Portugal. The best thing is, your money will go much further than it would in other popular European beach destinations.

10.) Galicia, Spain
Looking for a different side of Spain? Head to Galicia.
Galicia is a green, mountainous region of Spain home to delicious, cheap seafood. Although this region is known for its rain, you can go in September to avoid bad weather. You'll get to experience the breathtaking beaches and save tons of money.

9.) Tikal, Guatemala
Explore the ancient ruins of the Tikal city in the depths of the jungles in Guatemala.
You'll see some of the most massive ruins you've ever seen and unique animals. The dollar goes far in Guatemala, so you won't need to worry about money.

8.) Berlin, Germany
We don't need to say much about a city that is home to the best techno clubs and has an average age of 35.
Berlin is one of the cheaper European capital cities, and we promise you'll never be bored.

 7.) Tulum, Mexico
Although this quiet beach town has risen in popularity in recent years, Tulum remains one of the best budget travel destinations out there.
Just don't stay in the beach resorts. Choose Airbnbs in the city center to save cash.

6.) Madrid, Spain
This may be a surprise, but if you're looking to experience a Spanish city without paying Barcelona prices, choose Madrid.
Madrid is a relatively cheap capital city that always has something going on. Cheaper flights and hotel prices are usually around April, May, September, and October.

5.) Albania
When we say affordable travel, we mean it. A one night stay in Albania can cost you a whopping $5.
You'll get similar views to top beach destinations like Greece and south Italy while exploring this Southeastern European country.

4.) Santiago, Chile
Santiago is a lively city perfect for young travelers who want to stretch their money.
Accommodations and food are cheap, and there is plenty of fun available.

3.) Austin, Texas
Take a weekend trip to Austin, the capital and "weirdest" city in Texas.
Austin is an exciting, affordable city filled with music, partying and good southern and Texmex food. You've also got tons of natural beauty and outdoors things to do to fill up your time.

2.) La Paz, Bolivia
La Paz is quickly rising to be one of the top destinations in Central America.
Since La Paz is high up above sea level, the views are breathtaking. This Bolivian capital is also an excellent destination for budget travelers.

1.) Seoul, South Korea
In Seoul, you'll never sleep, and you won't break the bank either.
Even shopping, eating, and going out are affordable and worth it in this busy metropolis.
If you want to travel the world on a budget, consider one of these affordable destinations.