Chinese Border Opens For Quarantine-Free Travel, At Least 2 Billion People Are Expected To Take Advantage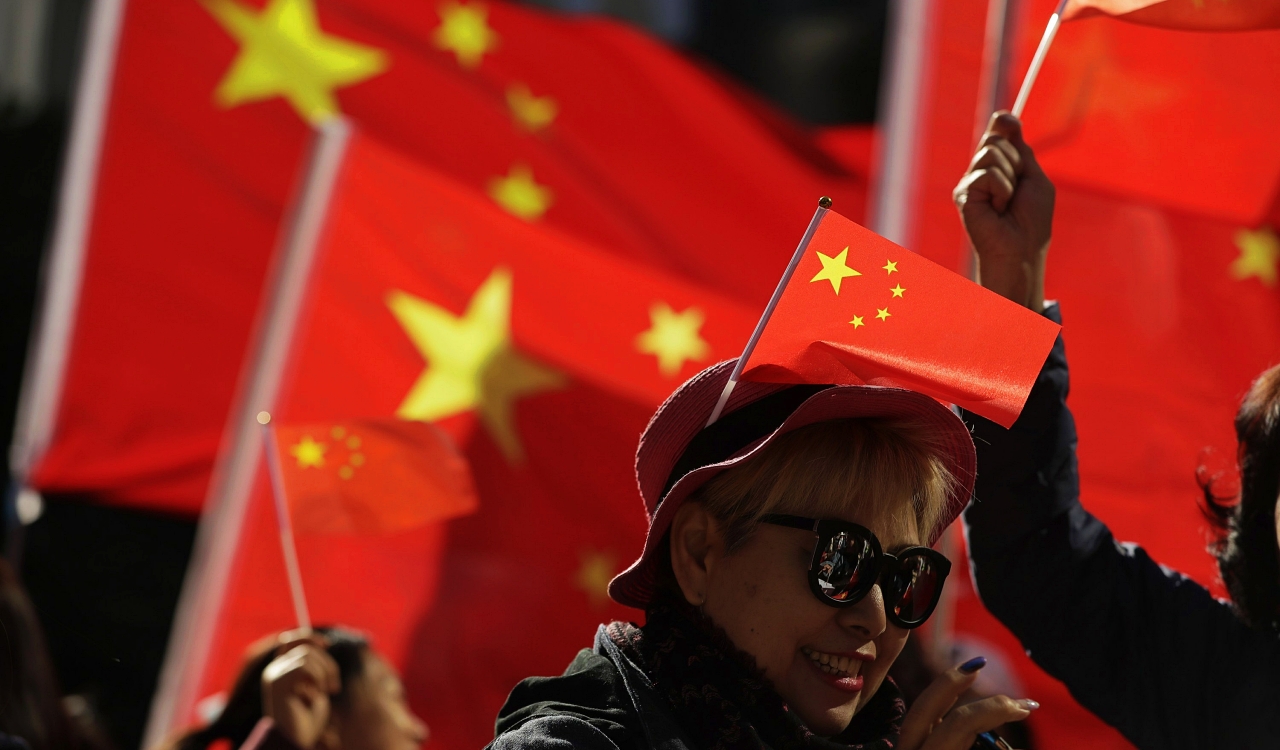 China has been one of the strictest nations on Earth when it comes to COVID restrictions. They have been known for shutting down entire stores with people inside if someone is suspected of having it. Quarantining dozens of people for several days at a time. This made travel to and from the country nearly impossible. However, all of that is about to change very soon as the borders open up for quarantine-free travel.
This past Saturday marked the first date of "Chunyun." This is known as a mad travel rush that usually starts around the start of a given year. In this case, it is the 40-day period of the Lunar New Year. This was usually a massive period of travel pre-pandemic but would slow down massively during it. Now that the COVID-19 virus is roughly being handled, mostly like the flu in many nations, it is no longer considered as threatening.
The Lunar New Year public holiday starting on January 21st will be the first time since 2020 that there will not be any domestic travel restrictions. China has seen a lot of dismantling of its "zero COVID" regime mostly after major protests took place against this policy. It was quite restrictive, where frequent testing took place, normal movement was restricted, and mass lockdowns were incredibly common. This only served to hurt the Chinese economy.
Skeptical Travel
This is a huge time for investors, as reopening the Chinese borders could invigorate the economy after it suffered its lowest growth in nearly 50 years this past year. The big problem for China is that it was the nation where COVID originated. This 1.4 billion population helped to spread the virus out across the world. This triggered waves of infections across Asia, Europe, and then the Americas.
Hospitals in China were overwhelmed, and pharmacy shelves were being emptied of medications left and right. Long lines were even forming at crematoriums. This is not something China ever wants to go back to, and they certainly do not want to trigger another virus wave. China's Ministry of Transport said this past Friday that he expected more than two billion passengers to take trips over the next 40 days.
This is an increase of 99.5% year-on-year and will reach 70.3% of 2019's total trip numbers. Of course, due to China being the home of COVID…online the response to China's quarantine-free border opening is somewhat mixed. For the Chinese, it is still a big mix as many are happy to have the freedom to return home and celebrate the Lunar New Year with their family for the first time since 2020.
Others, however, are skeptical and claim they will not travel this year. The most common problem listed among the reasons they will not have to do with avoiding possibly infecting elderly family members. Weibo, China's version of Twitter, has been pretty active about this. One person said:
"I dare not go back to my hometown, for fear of bringing the poison back."
One could easily understand their point about this, and we can feel for them. The fact that they are wanting to avoid harming anyone else is amazing compared to how you see people responding to COVID restrictions or feelings in places like the United States.
Quarantine-Free Travel
There is a lot of concern about a great migration of workers in cities returning to their hometowns. Some feel this could cause a surge in infections in smaller or rural areas that are not well-equipped with ICU beds or ventilators should an issue occur. Senior Chinese Economist at Capital Economics, Julian Evans-Prichard, also acknowledged the potential risks that travel could cause. Yet they went on to say "in the large cities that make up much of China's economy, it seems the worst has passed."
Gavekal Dragonomics Analyst, Ernan Cui echoed this and claimed that the current wave of infections has already peaked in most regions. They noted that there was "not much difference between urban and rural areas."
Sunday marks the reopening of the Chinese border with Hong Kong and the end of China's requirements for inbound international travelers to do any form of quarantine for the first time since the pandemic. It has been nearly three years since these major restrictions have been put in place, so the fact that they have been lifted is a huge opportunity. Now though, more than a dozen countries are demanding Chinese travelers be tested for COVID both before they travel to their country and even when they arrive.
The World Health Organization said that China's official virus data underreported the true extent of its outbreak, however. Of course, Chinese officials as well as state media have defended their handling of the outbreak and played down the severity of the surge, and denounced foreign travel requirements for its residents. On Saturday though, in Hong Kong, people made appointments for PCR tests. Many had to wait up to 90 minutes to get one, even if they were traveling to mainland China.
During most of the pandemic, China put a lot of its resources into a vast PCR testing program. Mostly to track and trace COVID-19 cases at a much faster rate. Yet their focus is now shifting to vaccines as well as other treatments. In Shanghai, the city government announced an end to free PCR tests for residents as of January 8th.
Four government ministries this past Saturday even made claims that they are moving financial resources into treatment. The plan now is to outline a concept for public finances to subsidize at least 60% of any treatment costs until around March 31st.