9.) Dance Through Sunday in Bushwick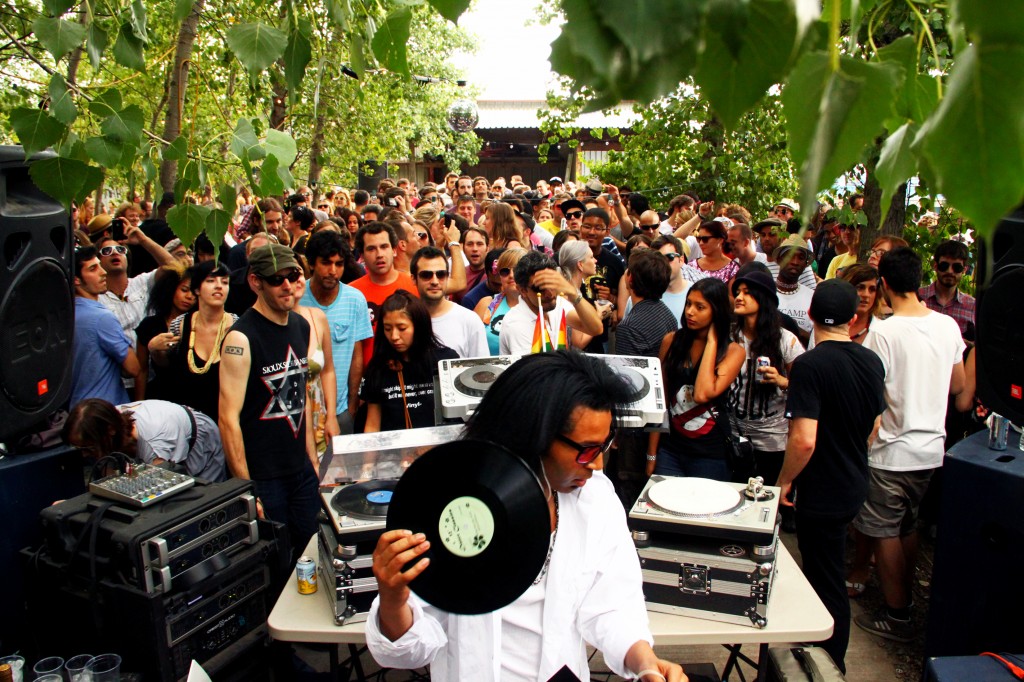 As soon as the days start getting longer, the Mister Sunday summer series kicks off and invites the party-hungry crowd to dance their worries away and enjoy themselves. Mister Sunday sets up shop every year at the outdoor bar venue Nowadays, located on the edge of Bushwick.
It's super-easy to get to: Just take the L Train all the way to Halsey Street. Expect the best DJs playing experimental and very danceable jams, on a cell-phone-free dance floor. On the colorful picnic tables, feast on yummy treats for all veggie- and meat-eaters from local food and drink vendors.
You can even bring your kid and dog! I am not exaggerating when I say that Mister Sunday is regularly one of the best parties in NYC and one of the most fun things to do in Brooklyn on the weekend. So don't miss out – buy tickets online or just show up and get them at the door!
Location: Nowadays, 56-06 Cooper Ave., Queens, NY 11385