The 10 Coolest Things To Do In Brooklyn – An Insider Guide
Heading to New York's most famous neighborhood? Here are the coolest things to do in Brooklyn: Where to eat, drink, party, shop and have the time of your life!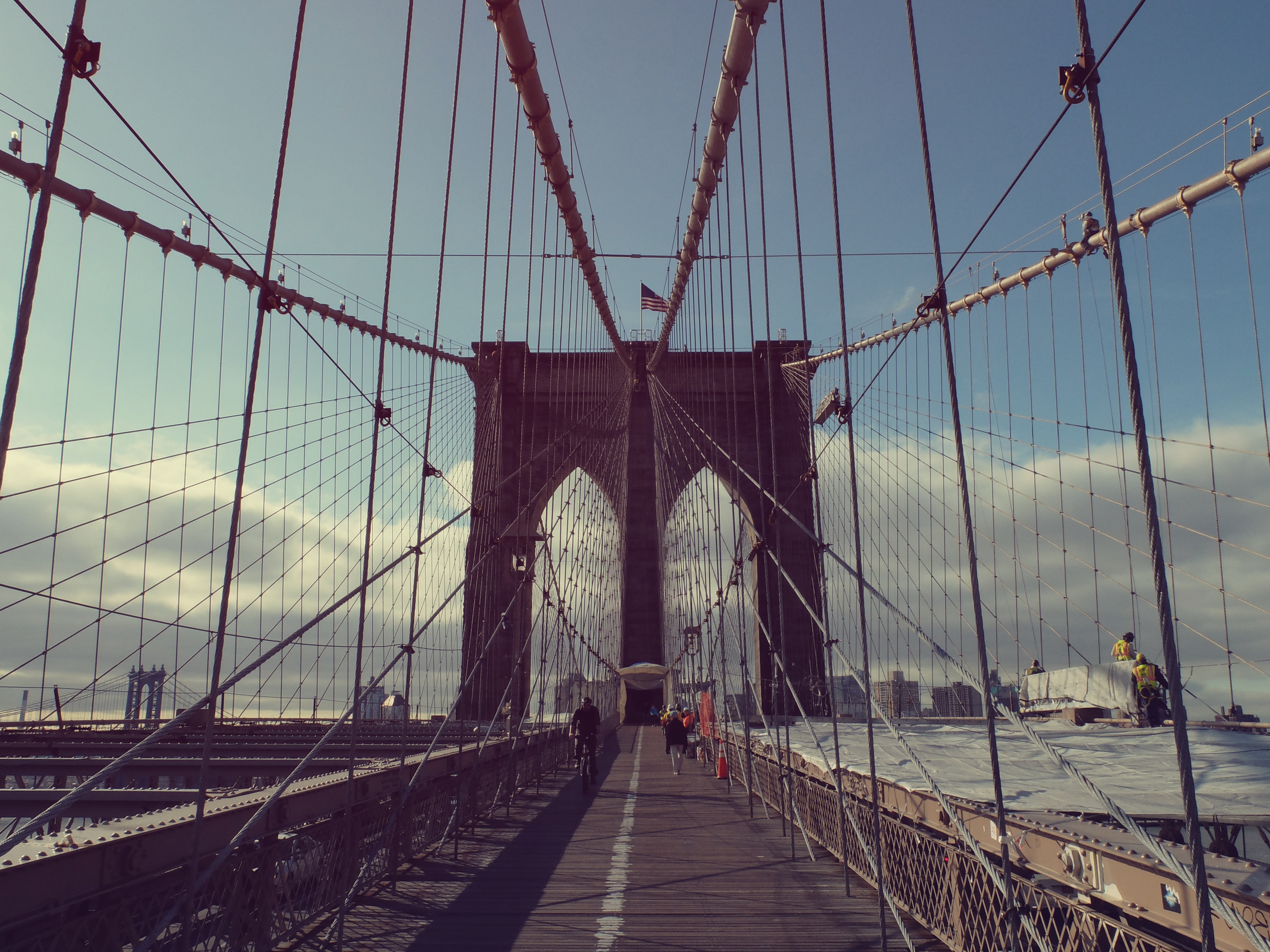 Heading to New York's most famous neighborhood? Here are the coolest things to do in Brooklyn: Where to go, what to do and why.
Forget about the days when New York City was just another way to say "Manhattan." Brooklyn is the cultural capital of the U.S., maybe even the world. Wherever your interests lie, whatever quirks you have, you'll find your honeypot between Bushwick and Bay Ridge.
Brooklyn is for the hipsters and the nerds, the families and the singles, the students and artists, for the old and young. It's a melting pot and one of those once-in-a-lifetime-places that should be on everyone's bucket list.
There's an insane number of amazing things to do in Brooklyn, frommusic shows and dance spots to the hippest bars, coffee shops and some of the most innovative restaurants in the world. The only difficult thing about visiting Brooklyn is figuring out what it is you want to do.
There are simply too many choices to be made! And believe me when I say the more you see and learn of Brooklyn, the more you'll want to see and learn. It's the place to go to if you want to have the time of your life. OK, I might be a little biased, after spending two very exciting years of my life in the epicenter of coolness.
To make your life a little easier, I've picked a few local favorites you shouldn't miss out on. These are certainly some of the best things to do in Brooklyn!
10.) See a Live Performance in Prospect Park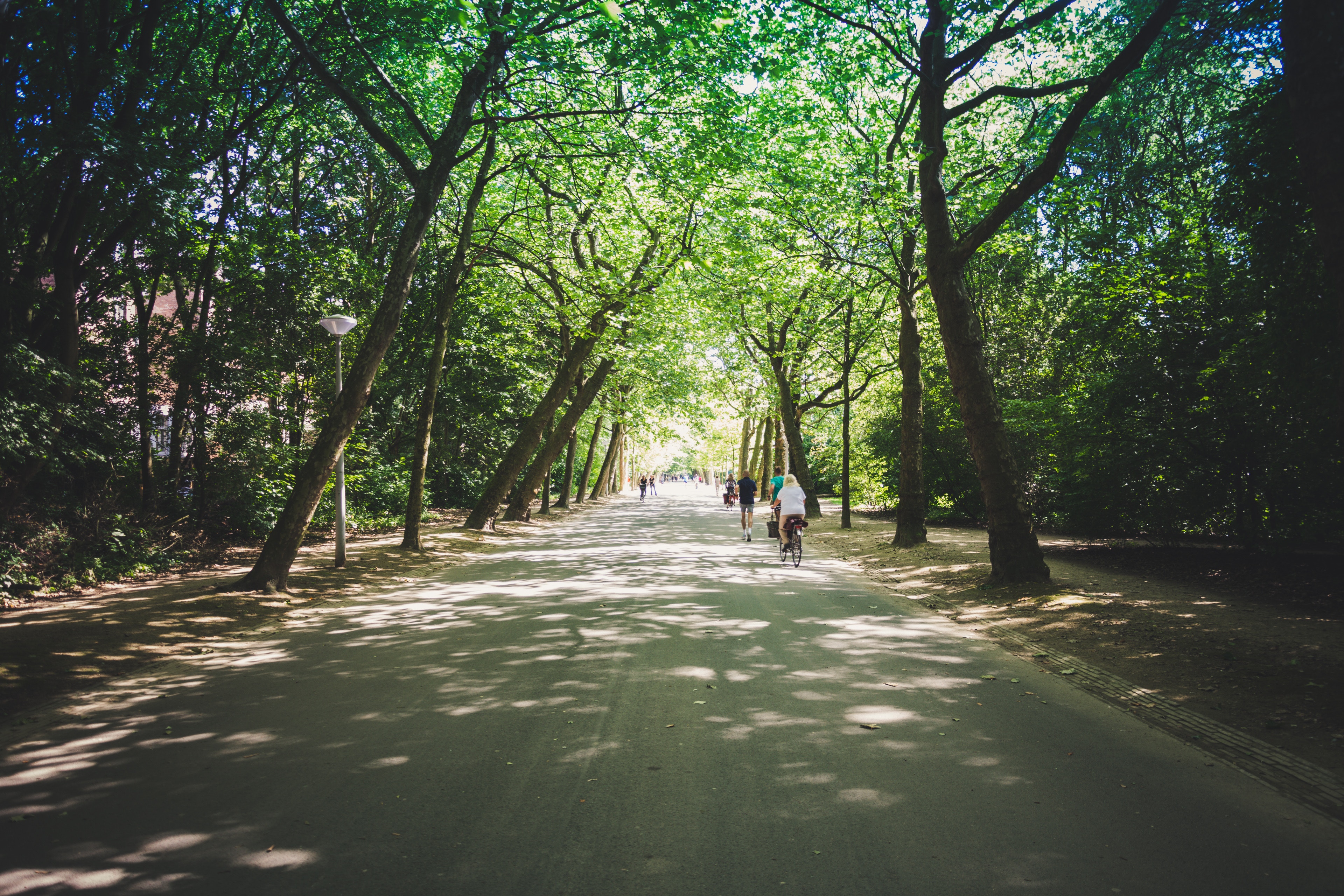 Prospect Park's open-air events and attractions might be some of the best things to do in Brooklyn. Throughout spring to fall, a variety of performances and festivals are hosted in Prospect Park.
Great music in the great outdoors, huge names routinely performing all summer long. And the best part? All this happens for free, for the most part.
Come during the week, when the park is less crowded. Begin your journey at Grand Army Plaza, the northernmost entrance to the park. The area is strewn with benches, inviting you to have an ice cream or coffee, relax and excessively people-watch.
In the center of the plaza stands the impressive Soldiers' and Sailors' Memorial Arch – a great Instagram moment on your Brooklyn trip. Continue your way down to the Long Meadow for a game of Frisbee or just to catch some rays.
On busy days, there are plenty of spots to settle in for a picnic or to play soccer, and among a ton of relaxed Brooklynites, you'll have plenty of opportunities to make new friends. Closer to the southern end of the park, you'll find less crowded places.
9.) Dance Through Sunday in Bushwick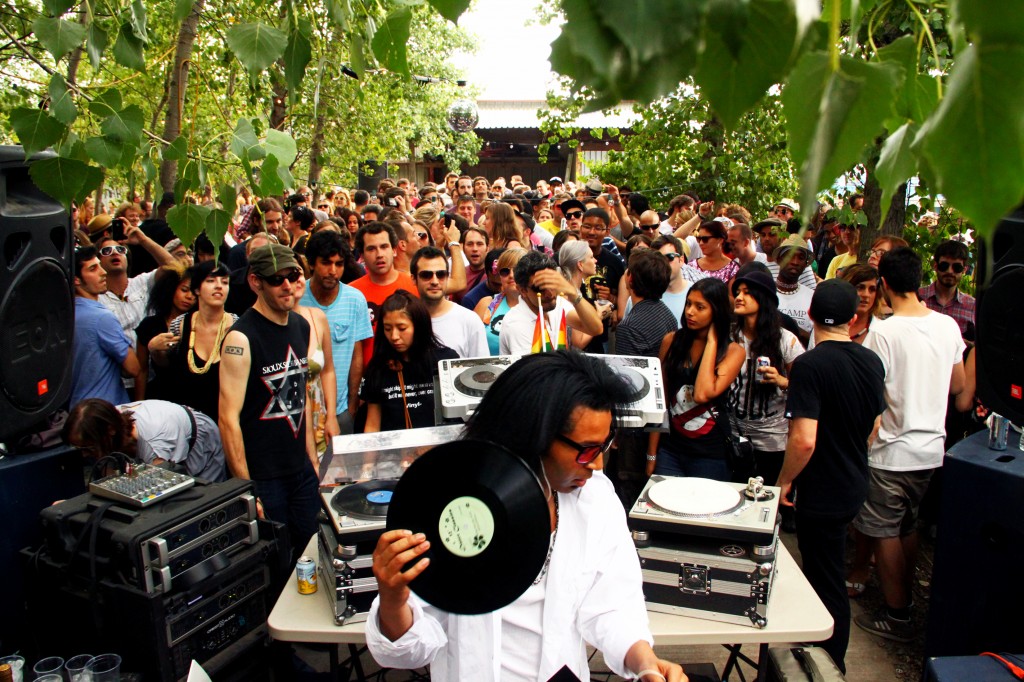 As soon as the days start getting longer, the Mister Sunday summer series kicks off and invites the party-hungry crowd to dance their worries away and enjoy themselves. Mister Sunday sets up shop every year at the outdoor bar venue Nowadays, located on the edge of Bushwick.
It's super-easy to get to: Just take the L Train all the way to Halsey Street. Expect the best DJs playing experimental and very danceable jams, on a cell-phone-free dance floor. On the colorful picnic tables, feast on yummy treats for all veggie- and meat-eaters from local food and drink vendors.
You can even bring your kid and dog! I am not exaggerating when I say that Mister Sunday is regularly one of the best parties in NYC and one of the most fun things to do in Brooklyn on the weekend. So don't miss out – buy tickets online or just show up and get them at the door!
Location: Nowadays, 56-06 Cooper Ave., Queens, NY 11385
8.) Grab a Coffee at Variety Coffee Roasters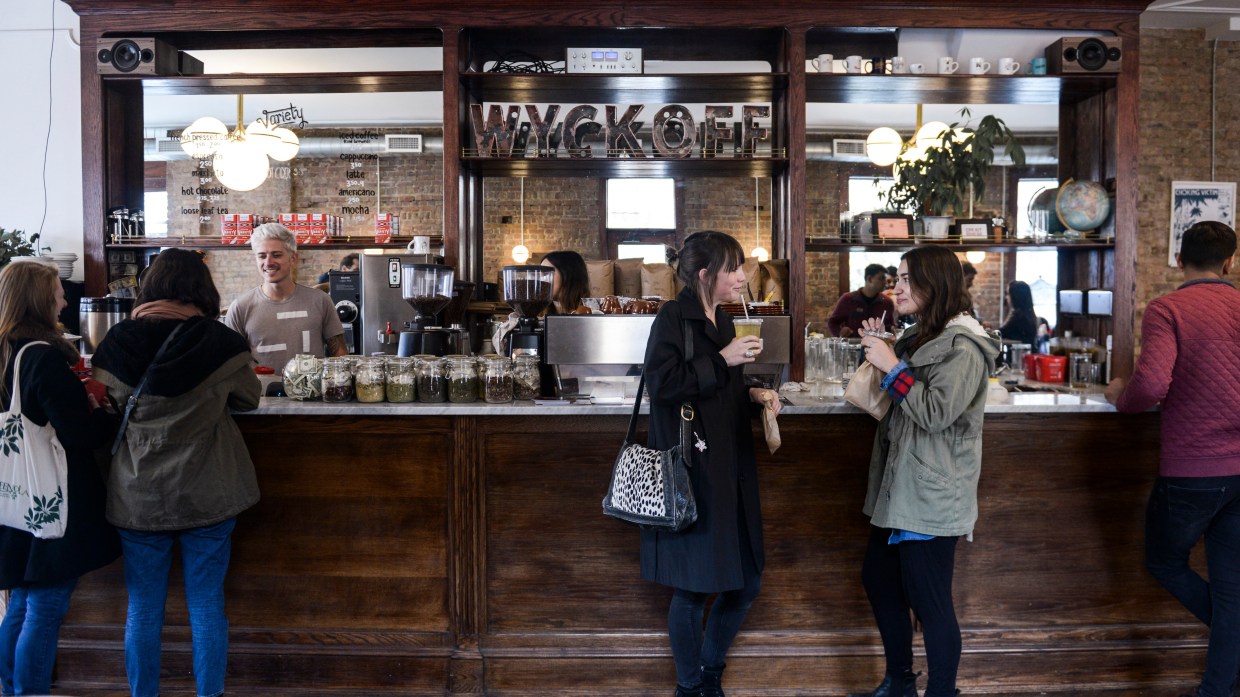 Wherever you fall on the coffee spectrum, there is a place for you in Brooklyn that you do not want to skip! The coffee scene can admittedly be a little overwhelming, but one place is next-level: Variety Coffee Roasters.
With three locations in New York, Variety Coffee Roasters has quickly become a staple in Brooklyn. The cafés are spacious, the staff reliable and super-friendly. The best part is obviously that Variety offers affordable high-end coffee.
Customers won't leave disappointed, but caffeinated and ready to explore more of all the fun things to do Brooklyn!
Location: Variety Coffee Roasters, 146 Wyckoff Ave., Brooklyn, NY 11237
7.) Visit a Weekend Flea Market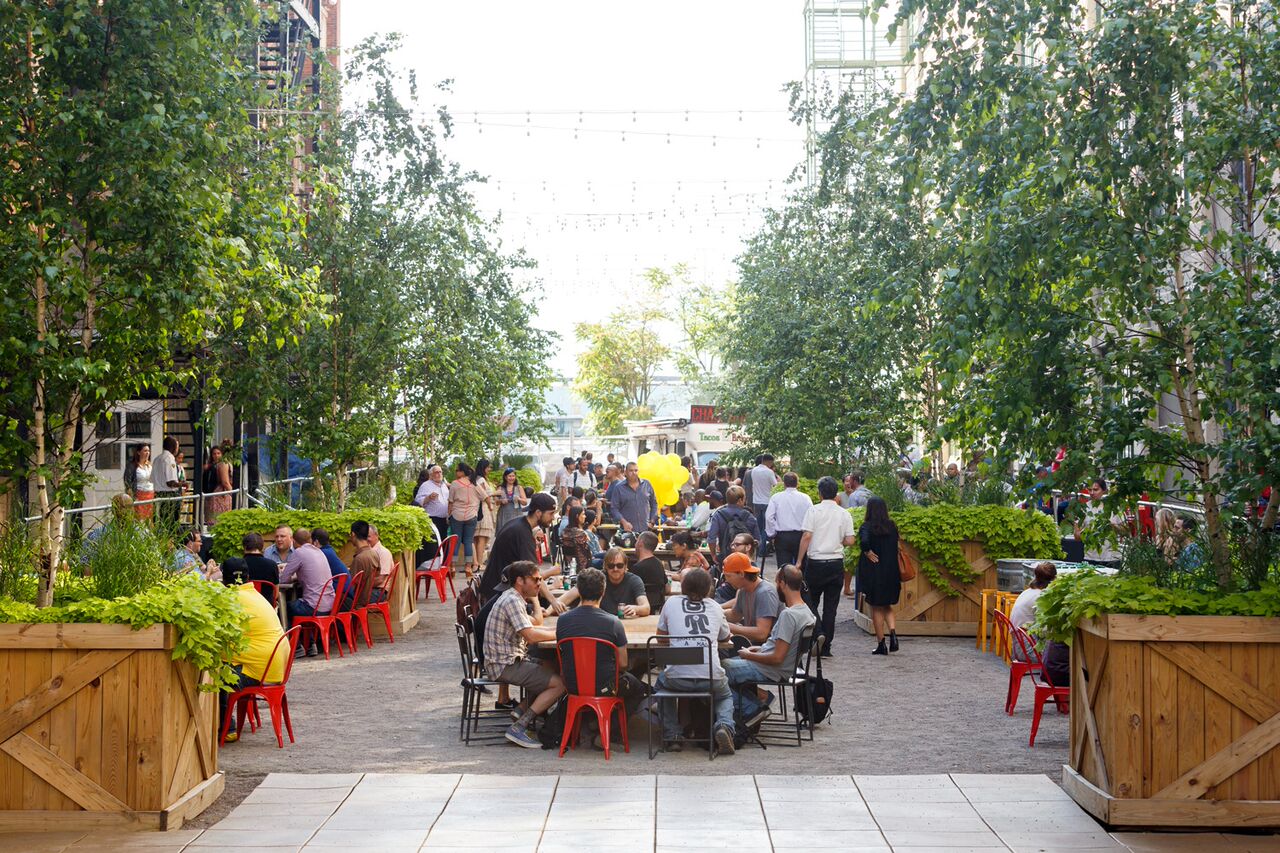 Brooklyn Flea is the world-famous vintage market in Industry City hosted every Saturday from 10 am to 5 pm. Big and busy, Brooklyn's largest flea market features some of the best vintage and antique items, new clothing and jewelry, crafts and gourmet food stands.
Find the perfect pair of $10 sunnies or treasures you didn't even know you wanted. Watch hipster guys and gals buy crazy outfits, tourists hunting vintage records, grandmas getting excited about second-hand pottery and young couples carrying a vintage couch to their car.
Early in the day, you'll find more goods, and later in the day it's the opposite but with much more flexible prices. A pro tip: Always arrive on an empty stomach!
Location: Brooklyn Flea, 90 Kent Ave., Brooklyn NY 11211
6.) Bring Your Camera To Park Slope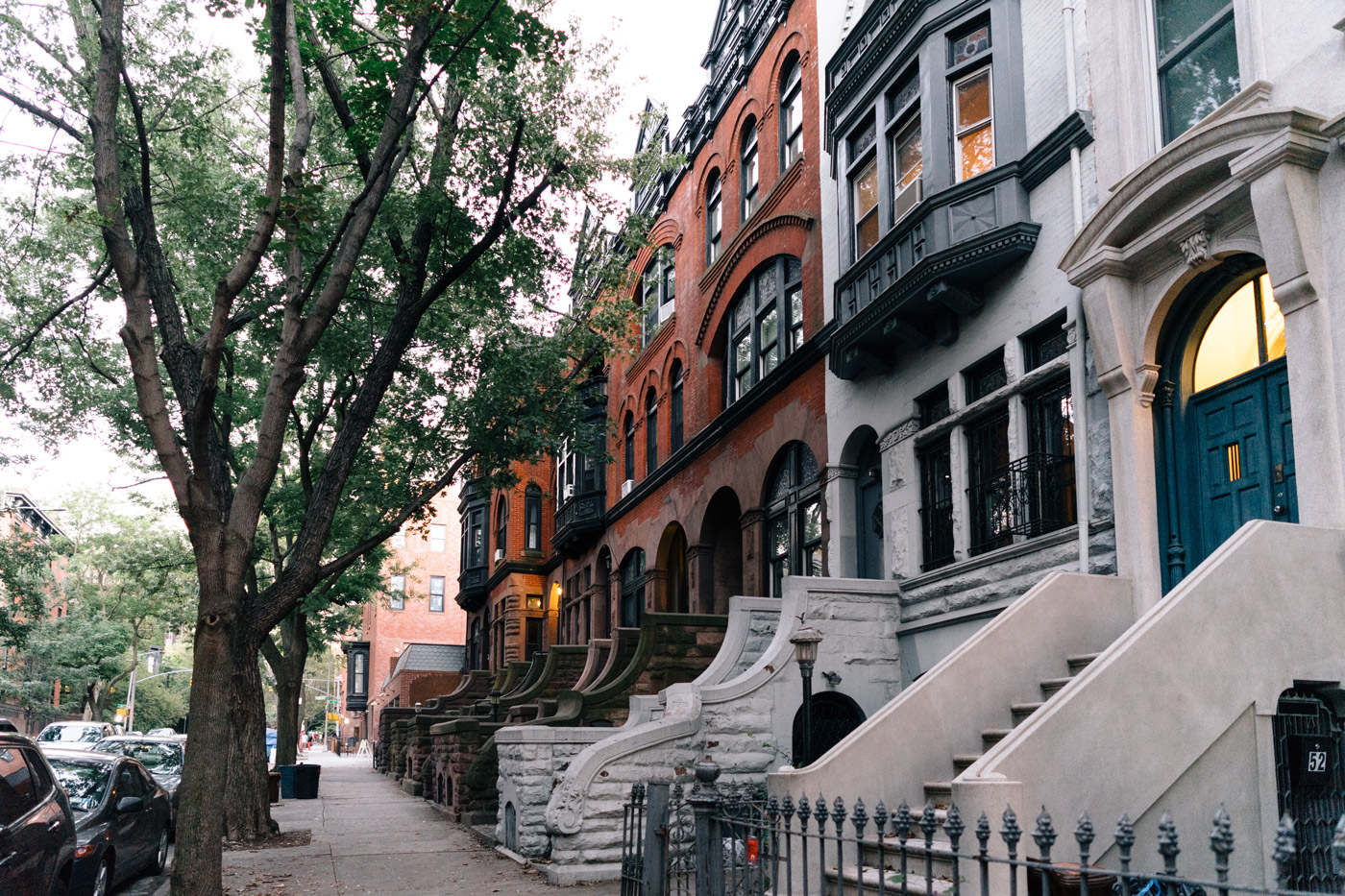 Populated by hip families and a diverse collection of creatives who frequent the countless cultural centers, coffee shops, green spaces, historical sites and bars, Park Slope is the definition of a well-rounded New York neighborhood.
Brownstone-populated and tree-lined, Park Slope also offers an abundance of Instagram-worthy spots. Not sure what to do in Brooklyn? Start with a stroll through Park Slope and find out why it's been crowned one of New York's top places to live.
Park Slope is located right by Prospect Park, offering a variety of other cool things to do in Brooklyn!
5.) Grab a Citi Bike and Go Explore
Biking defines Brooklyn. Luckily, there are easy and inexpensive ways to enjoy transportation on two wheels, even as a tourist. You'll come across one of the many famous Citi Bike stations without trying too hard!
There are more Citi Bike depots than ever before, which allows you to pick up and drop off bikes in different spots along the way. Fancy a coffee break? No problem, drop off the bike at the nearest station and pick up a new one later on. Here are some of the best bike routes for exploring Brooklyn.
Make sure to check every bike for damage and tire pressure before you rent it. A day's rental is about $12 plus tax. As commuter bikes after 30 minutes of continuous use, there is a $4 charge for each additional continuous 15 minutes. These are meant to be commuter bikes, not all-day transportation. Wear your helmet, and enjoy the ride!
4.) Get Artsy at Brooklyn Museum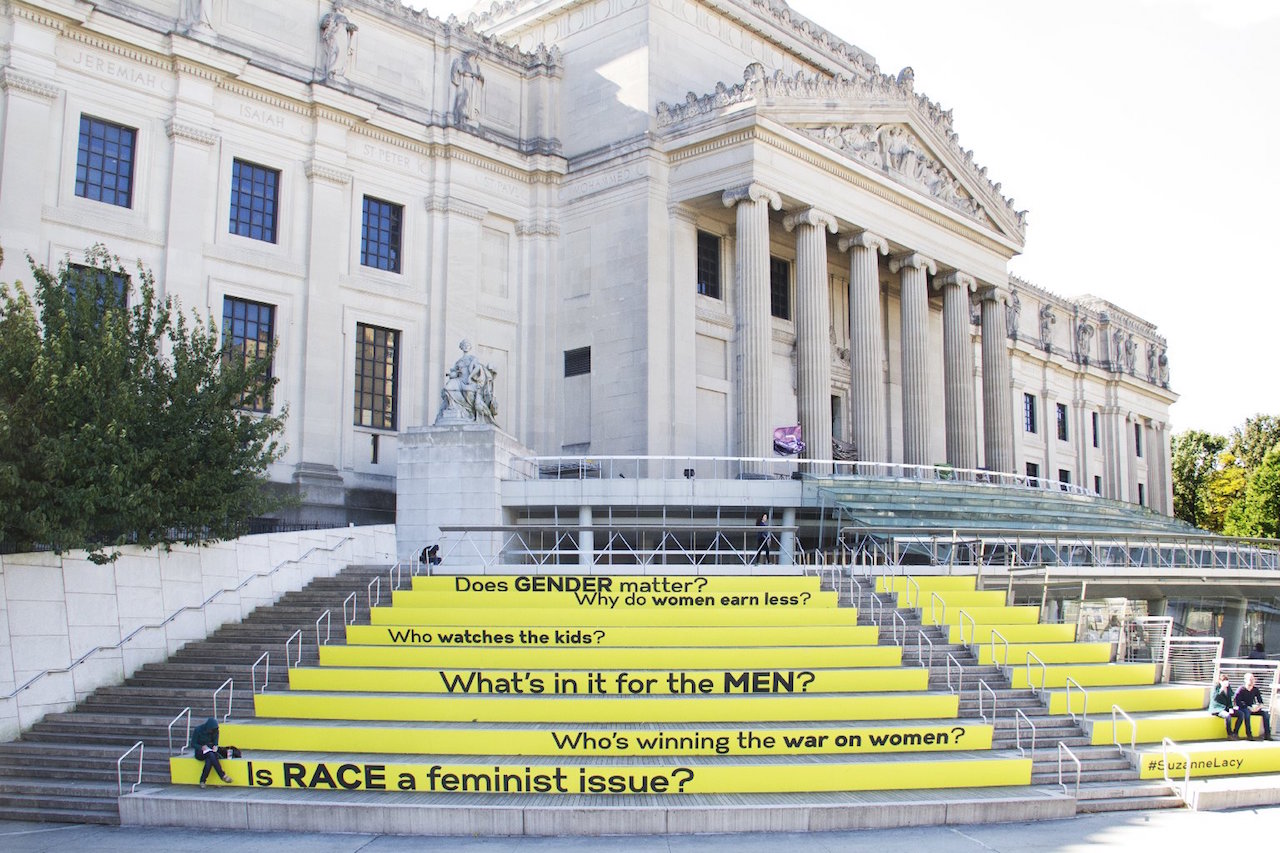 The Brooklyn Museum in Prospect Heights is home to famous exhibitions and is always worth wandering around. The museum is home to around 1.5 million pieces of art. As New York City's third-largest museum, it's certainly worth the admission fee. If you can, visit on the first Saturday of the month. Admission is free on those days, which saves you money that can be invested in some of the other great things to do in Brooklyn.
Location: Brooklyn Museum, 200 Eastern Pkwy., Brooklyn, NY 11238
3.) Have a Slice or Two at Vinnie's Pizzeria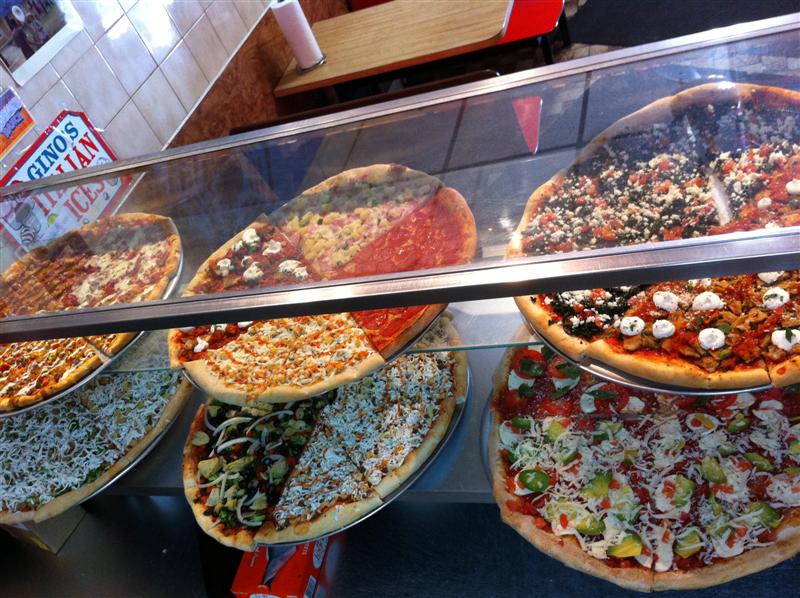 New York is known for its dollar slices of cheesy pizza. That the city has the best pizza in the entire country is an established fact. And you better believe that the thinnest, crispiest, chewiest and cheesiest pizzas can be found in Brooklyn.
My go-to place for a delicious treat? Vinnie's makes both vegans and meat-eaters happy while keeping prices as low as possible. Both of the two locations are quite inconspicuous, but the pizza is spectacular.
Are you into vegan junk food? Check out Champs in East Williamsburg. Whether you're in the mood for a fried "chicken" sandwich or are craving cookie dough pancakes, Champs and its lovely staff have your back!
2.) Stuff Your Face Until Your Tummy Hurts at Smorgasburg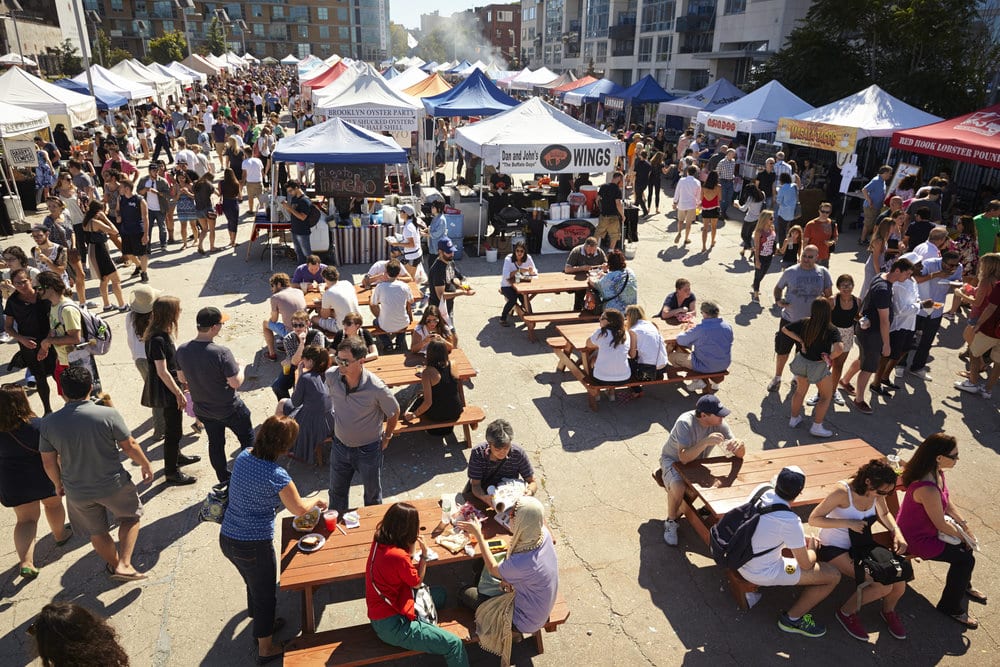 Branded "The Woodstock of Eating" by The New York Times, the food fair Smorgasburg is an oasis for foodies and anyone who enjoys a seriously delicious meal – or two or three…
Smorgasburg is the largest open-air food market in America, attracting 20,000 to 30,000 people every week! Smorgasburg regularly hosts more than 100 food vendors and their savory, sweet and everything-in-between goods.
Its two locations in Williamsburg and Prospect Park are open every Saturday from 11am to 6 pm. During wintertime, the market relocates to Sunset Park and opens its doors on Saturday and Sunday, from 10 am to 6 pm.
Location: 90 Kent Ave., Brooklyn, NY 11211
1.) Stroll Around Brooklyn Bridge Park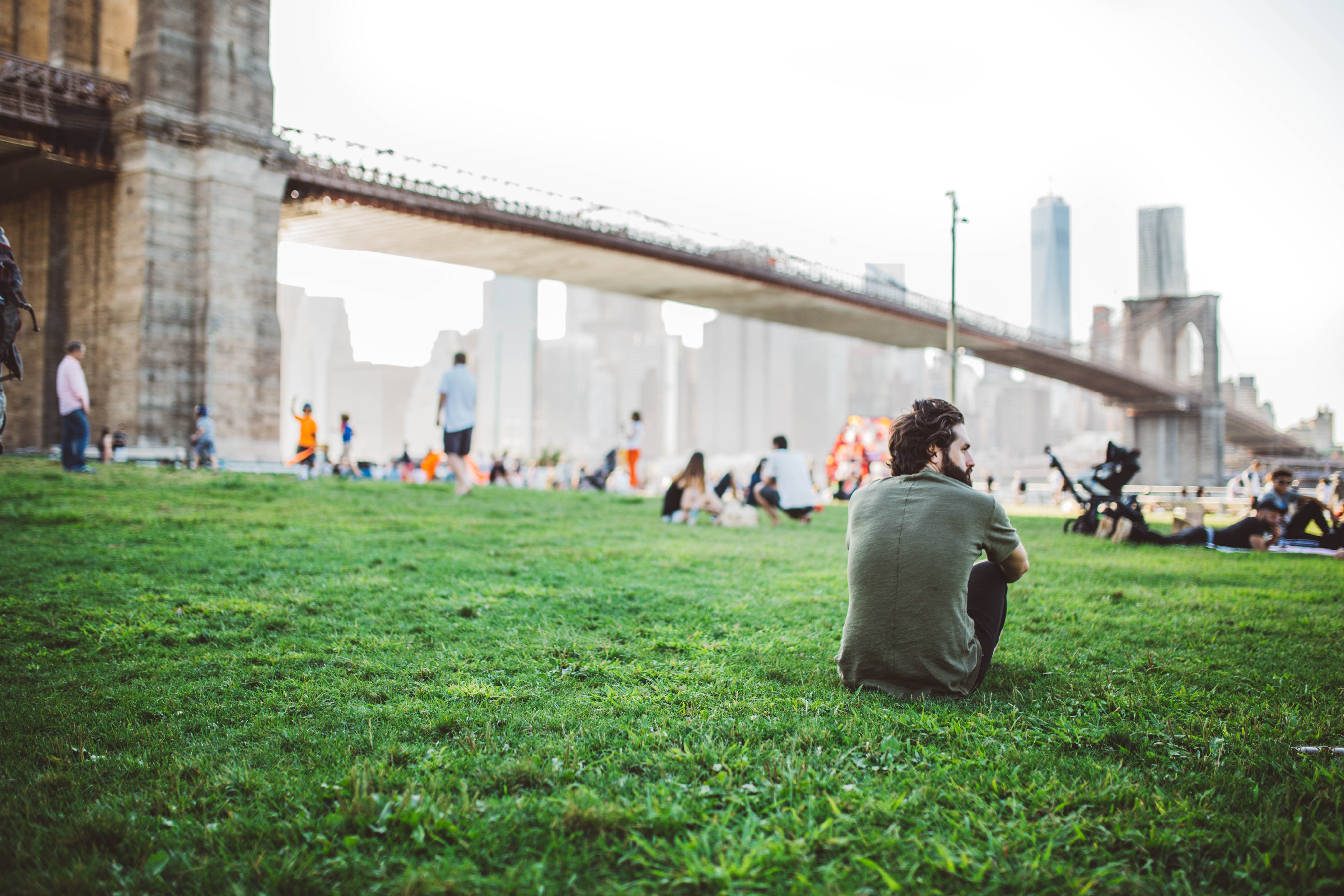 This one is not a secret, but it's definitely one of my favorite things to do in Brooklyn. It's not just a magical destination during the summer months, but all year round. At the foot of the Manhattan and Brooklyn bridges, the park is the perfect place to take all your like-worthy Instagram shots.
Among the locals, tourists, teenagers and families are always one or two couples taking their wedding shots. There is not a pathway or rock in the BrooklynBridge Park that was placed without thought, yet the result is still that of spontaneous social interaction. Don't leave the park without taking a spin on Jane's Carousel. The vintage carousel is protected by a glass cube!