Disney World Changing Its Pricing Structure, Is The Happiest Place On Earth Affordable?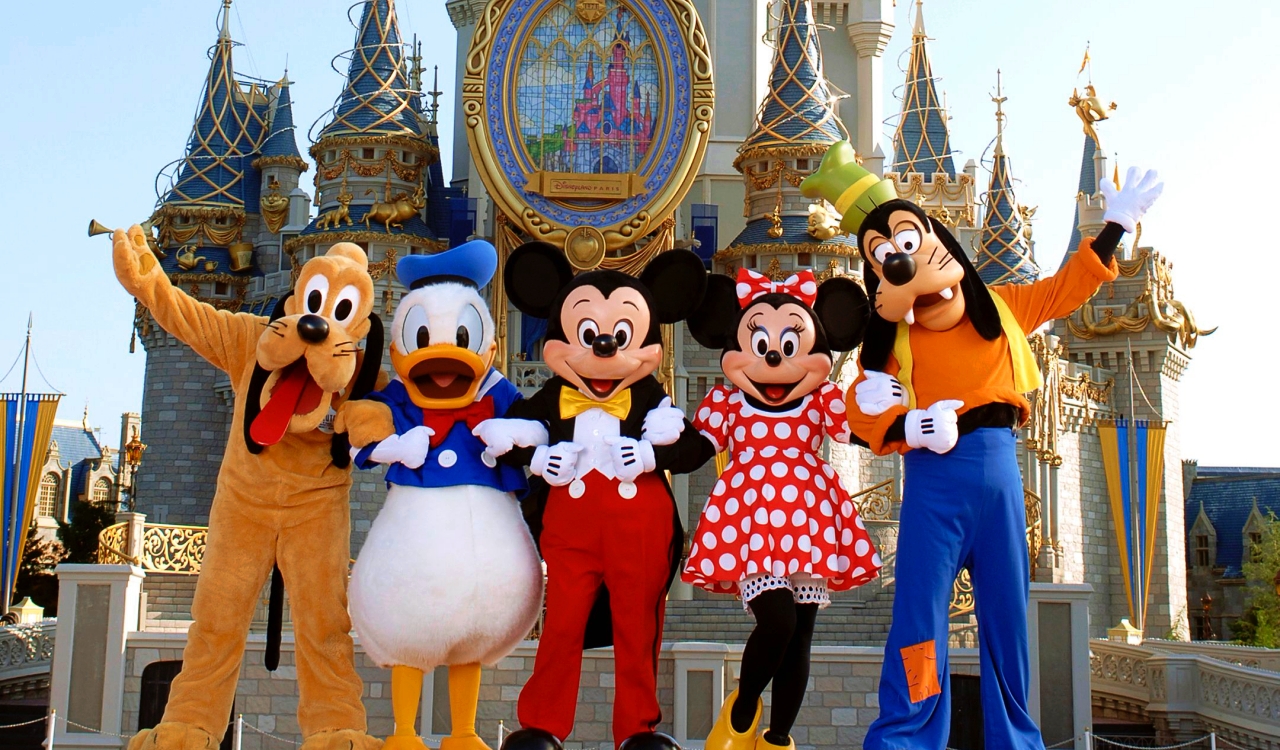 Disney World has traditionally been referred to as "the happiest place on Earth." The question many people are now having to consider is: how much is this happiness worth? It is now more expensive than ever before to visit Disney World. Prices rose this past Thursday for the first time since 2019. Even then, many felt the prices were a bit steep. Keep in mind, that was pre-pandemic!
Today, just a one-day ticket for one park such as the Magic Kingdom, EPCOT, & Disney's Hollywood Studios all went up. Only the Animal Kingdom starting price remained in place at $109. On top of that, Disney switched all park-specific pricing for their tickets. This made the Magic Kingdom the most expensive park to visit, and the prices can vary from day to day. Busier days seem to cost the most.
The prices of annual passes increased for most. Yet all of this came right after Disney received a survey that said 1 in 5 Disney visitors go into debt for their vacation. Isn't this action by Disney in direct contrast to their own consumer data?
The Price Changes
Guests used to pay the same price to enter all four parks. It was $109 at the starting rate and topped out at $159, which all depended on the date and demand. Now, one-day park tickets will cost as follows:
Animal Kingdom: $109 to $159
EPCOT: $114 to $179
Hollywood Studios: $124 to $179
Magic Kingdom: $124 to $189
Disney noted that the $189 price for Magic Kingdom is the price for nine days over the Christmas to New Year's Day period. These are peak times for the park and more than 99% of the one-day, one-park tickets will cost far less than this. Keep in mind, Disney did not need to make Magic Kingdom so expensive. It is their most visited park, and it's actually the most-visited theme park of any kind on the planet!
It should be noted that Disney has been offering lower ticket prices for those currently serving in the United States Armed Forces, or those who previously served. The company claims it will continue to do this in 2023, and it's unlikely to change going forward.
Those wanting to use Park Hopper or Park Hopper Plus will be able to do so. Yet the pricing will depend on the date and demand, like with normal tickets. The additional park hopper material allows guests to hop between parks after 2:00 PM. Park Hopper Plus also includes access to water parks, as well as both golf & mini-golf. Trip-specific pricing can be found on the resort website.
As an example, a two to three-day Park Hopper ticket on January 1st both a holiday and a Sunday, will cost an extra $85. Going to the Plus option, it'll cost $105. Yet by February, the add-ons will cost $80 to $100 respectively.
Disney Annual Pass
Normally, Disney World offered four tiers for annual passes. However, for roughly a year now, most have been available for existing pass-holder renewals. Yet new sales were suspended for every pass except for the Pixie Dust Pass. Of course, that is only limited to the state of Florida and has the most black-out dates. The status has not changed, yet prices have increased. Here is the run-down for annual passes:
Pixie Dust Pass: $399 (no change yet)
Pirate Pass: $749 (currently $699)
Sorcerer Pass: $969 (regularly $899)
Incedi-Pass: $1399 (regularly $1299)
Disney Likes Their Reservations, But Ticket Prices Might Hit People Hard
Most analysts will tell you that Disney was already costly before their recent price increases. Just a long weekend for a family of four at Disney World will cost you in the neighborhood of $1859. That is not including the airfare or gas for travel, nor does it include food or any other needs one might have. Remember that consumer report from earlier? LendingTree conducted one of more than 1500 consumers and found at least 18% of those who visited Disney World went into debt for their vacation.
What is so odd is that at least 71% of those who did go into debt seemingly did not regret it. Roughly 80% of the consumers planned to pay off the trip within six months. Of course, this survey was taken in October…well before the recent price increases were announced. LendingTree added a comparison from an August Survey, where they found 33% of sports fans expected to go into debt for sports-related spending.
For an average ticket to an NFL game in 2021, one would spend in the ballpark of $457. The average price for Super Bowl 56 tickets, however, were north of $10,000 on average according to Seat Geek.
You should also be aware that Disney World still requires reservations to visit the parks too. The resort will now automatically make the reservations for their guests who purchase one-day, one-park tickets. Meanwhile, guests who want to purchase multiday tickets will have to make their own reservations. This has been the policy since Disney World reopened after the COVID-19 Pandemic.
Any sit-down dining will need to be reserved in advance as well and can be booked online up to 60 days before your expected arrival. Keep in mind that popular restaurants will book up in a few minutes, so it is best to put in for the best places around the time you book your trip. Previously, guests who canceled their reservations were actually penalized for it. Yet as of the middle of November, they allow you to cancel within two hours of your reservation without penalty. This might allow you to get last-minute reservations for some places, so it is good to call around while you're there.