Breathtaking Drone Footage of "Blue Lake" in Greece
Experience Greece's breathtaking beauty through a bird's eye view with drone footage showcasing crystal clear waters, pristine coastline, and hidden gems. Uncover your next thrilling adventure and plan your Greek getaway today!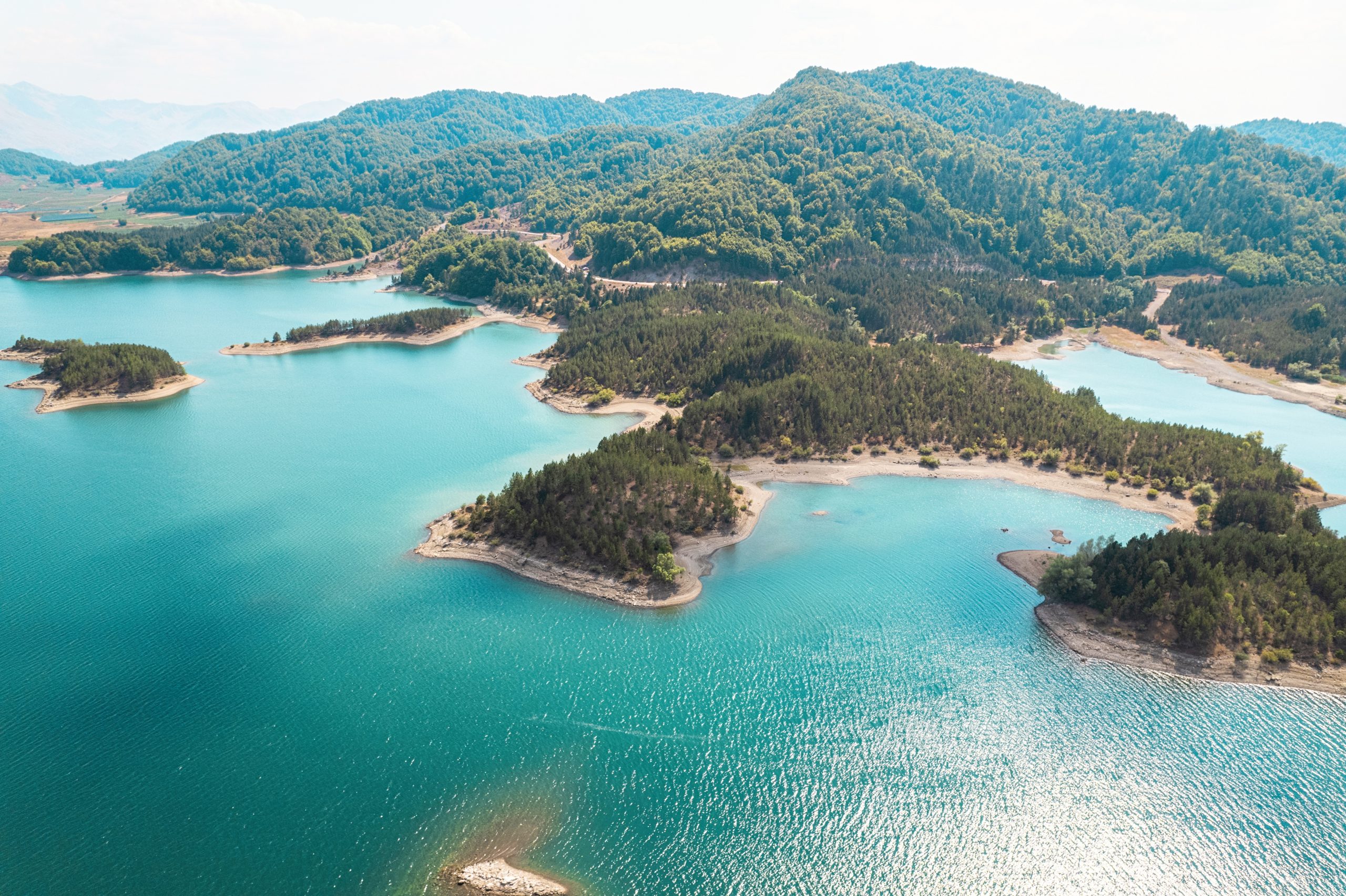 Up, up in the air, high above the rolling hills, crystal clear blue waters and white sand; This is what you'll experience as you take a flight on a drone to get a bird's eye view of Greece. A country packed with charm, this southwestern European country is an absolute gem. Always high on the bucket list of must-see travel destinations, its beauty truly is far-reaching.
The welcoming people, mouth-watering cuisine, and ancient history are made only better by its boundless natural beauty. The country's pristine waters and "Blue Lake" are no exception. Sun, sea, and earth come together in this unbelievable footage. The glittering blue sea seems to go for miles – making it one of the most photogenic places for this drone to go.
The endless coastline is alive and ready for your thrill-seeking activities. Whip on a pair of flippers and grab your goggles because this mystical journey is one you're going to want to experience first hand.
Carefully crafted and reminiscent of a hand-painted sketch, it must be seen to be believed. On the fringes of Greece, where one gazes at Turkey a short distance away. This untouched paradise of Kassonisi of Samos is one area you should make it to on your travels. You can access this area by drone, boat or by taking a difficult path. The effort might be high, but the reward is definitely worth it! Wouldn't you agree? Take a look at this video, grab your passport and get ready for your next trip, to Greece!