Earthquakes In Turkey Levels Historic Castle Among Other Buildings, Thousands Dead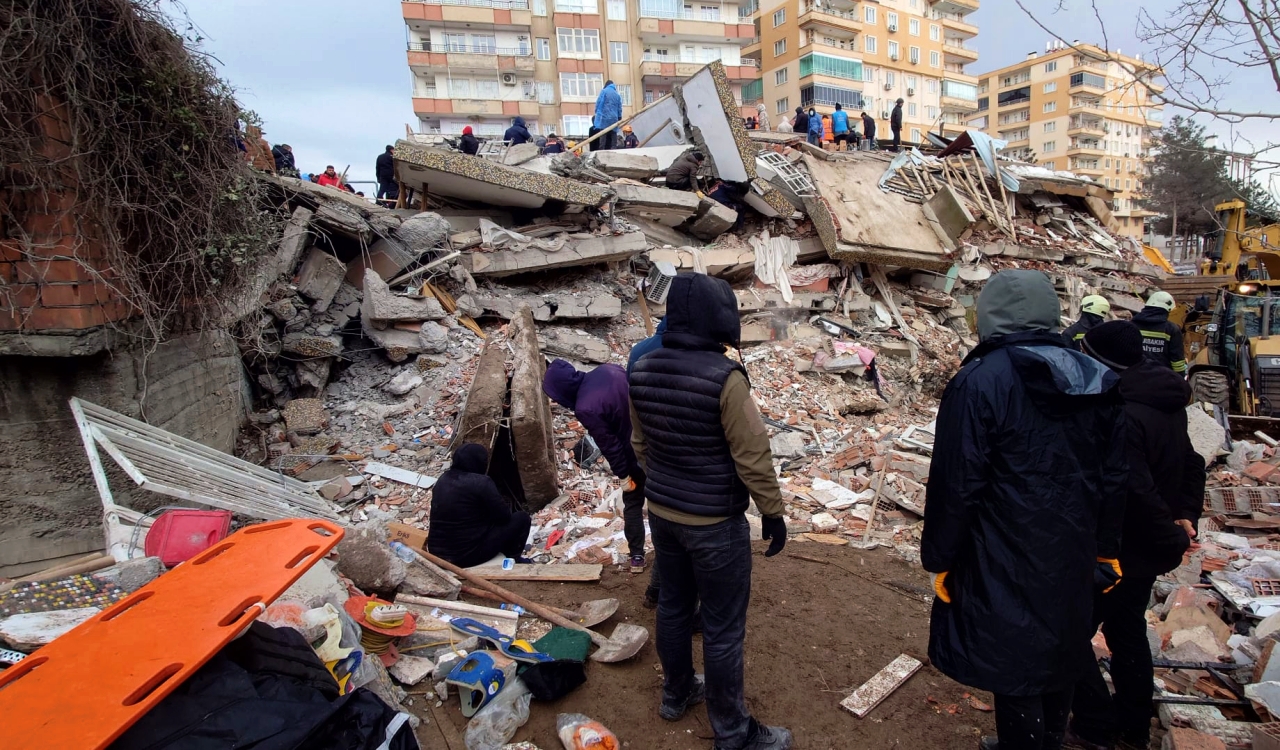 Sometimes things happen that are outside of our control. As much as we'd like to avoid those problems and as much as we'd like to stop them from occurring, sometimes this just is not possible. That is especially true when it comes to natural disasters, such as earthquakes. The nation of Turkey has experienced a few of those recently, and this led to the destruction of a major landmark in the region.
Early on Monday morning, February 6th, a major 7.8 magnitude earthquake that affected both Turkey & Syria led to quite a lot of damage. One of the casualties of this was the Gaziantep Castle, a major landmark that tourists have visited for a long time in southeastern Turkey. This castle was used by the Roman & Byzantine Empires, mostly toward the end of the Roman Empire.
Through all of the wars and major changes in the region, we still had the Gaziantep Castle. In the early common era, it was built as essentially a watchtower for the Romans in the second and third centuries. It would then expand over time, eventually becoming a major part of the Byzantine Empire. Emperor Justinian according to Turkish Museums, made the castle into what it was today pre-earthquake sometime between his reign from 527 to 565 CE.
Sadly, this earthquake badly damaged this incredible place. Moreover, the earthquake has now taken several lives too.
Damage Report
Turkish state-run news sources claimed that some of the bastions in the east, south, and southeast sections of the Gaziantep Castle were destroyed. Debris from this was scattered all over the road. Iron railings around the castle were also scattered on the sidewalk nearby while the retaining wall next to the castle completely collapsed. In some of the other bastions, large cracks have been seen by officials too.
The dome and eastern wall of the infamous Şirvani Mosque, located next to the castle and thought to have been built in the 17th century, had also partially collapsed from the earthquake too. That is among hundreds of other buildings in the country.
Thus far, more than 18 aftershocks have been recorded that measured at 4.0 or higher on the Richter scale since the initial tremor. That is among the strongest Turkey has ever seen since earthquake data has been recorded in the region and it is the official strongest of this past century for them.
Human Losses
As of the initial earthquake, around 600 people were reportedly dead. That number has jumped dramatically by today. The New York Times has reported, as of this writing, that roughly 7,100 people have died as a result of the earthquake in both Syria and Turkey. Roughly 5,800 of the deaths are Turkish while the other 1,200 are Syrian.
According to Turkey's Vice President, Fuat Oktay, as of now at least 1,700 buildings were damaged across 10 Turkish cities. Some are beyond repair as well, which is a huge problem for an area that is currently experiencing freezing conditions. While January is its coldest month, February is rarely much warmer. Most of the time, the winter weather is mild here but it just so happens that we're seeing freezing weather at the worst possible time.
Turkish President Recep Tayyip Erdoğan has declared a three-month state of emergency in the ten hardest-hit provinces in the country today. As of this writing, emergency teams are still working to save thousands of survivors trapped under rubble among other things. This is in spite of freezing conditions, which is commendable for these first responders. Many are being found dead but several that are being found alive are in critical condition. Thus, the death toll is likely to rise further.
Of course, while this earthquake is horrible for the region, in the backdrop of it all is still a huge refugee crisis and a region burdened by war. While war might not be going on today, some might take this opportunity to strike. Which is something the country is trying to keep an eye on.