TOP FIVE EAST COAST ROAD TRIPS
East Coast road trips offer endless opportunities for adventure. From coastlines to mountain byways, check out these five East Coast road trip destinations.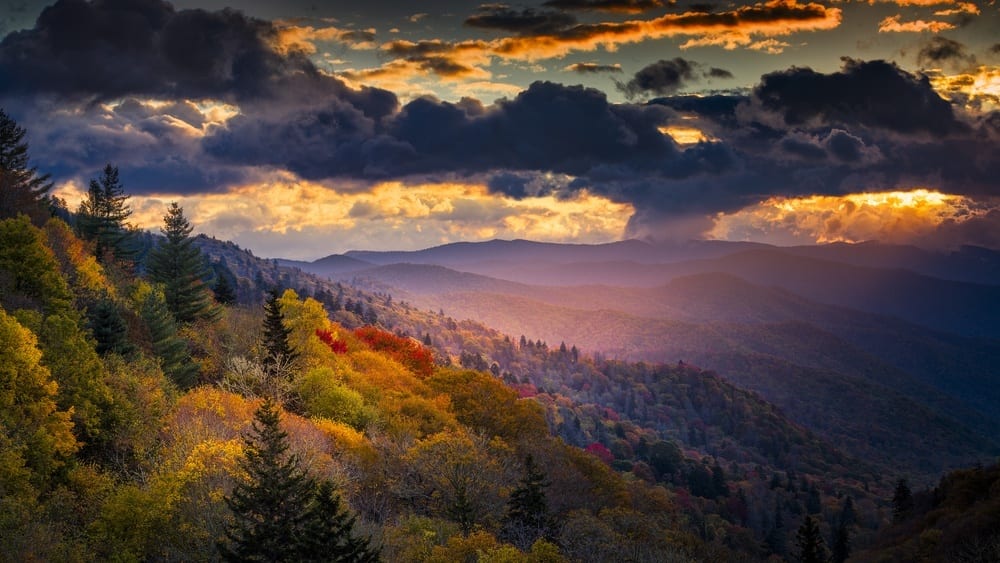 Embarking on an East Coast road trip brings limitless adventure. The US abounds with natural beauty and picturesque routes. Plan a weekend getaway or an RV exploration, the East Coast provides the ultimate vacation.
Road trippers, it's time to rejoice. Bring your camera, hiking boots, and snacks. Enjoy the mesmerizing hues of different seasons along the route.
Top five East Coast road trip picks, from coastal vistas to mountain pathways.
 5. Cape Cod
Cape Cod, a 65-mile peninsula in Massachusetts, offers wild dunes, iconic lighthouses, and delectable seafood. With a pleasant climate and stunning vistas, it's a prime East Coast destination. Enjoy fresh ocean air on serene beaches after long drives.
Cape Cod's close distance from major Eastern Seaboard cities makes it a perfect weekend spot. From summer to early fall, Cape Cod buzzes with tourists. Visit during quieter times from late October to early May, but note some businesses may be closed.
Arrive with an appetite. Memorable dishes like cranberry bog ice cream, stuffed quahogs, and lobster rolls await. Whether you prefer the beach or crave adventure, enchanting Cape Cod will captivate you.
4. The 170-Mile Historic National Road
No other road stands for adventure, freedom and exploration quite like the Historic National Road. The route spans from Baltimore to St. Louis, crossing six states.
The Maryland stretch of this East Coast road trip destination was originally built to facilitate settlement in the West and is thus often referred to as "the road that built the nation". It was the very first major improved highway in the country.
Today, the avid road tripper can experience more than 200 years of American culture, including taverns, theaters, parks, inns and shops along the way, all inviting you to take a break.
If you plan your trip for the Wednesday following Memorial Day, be aware that you'll encounter tons of other people on the road. For more than 16 years, the Historic National Road turns into the massive US 40 Yard Sale around those dates. In 2018 the sale will run from May 30th through June 3rd.
The best time to visit? Fall would be the most enchanting season. By late October the foliage is vibrant over much of the route and the summer rush is over (check out this state-by-state guide to peak foliage times for more info). The perfect moment to pack your bag and take off on an epic East Coast road trip!
3. Shenandoah National Park
Named "Daughter of the Stars" by Native Americans, Shenandoah became a National Park in the 1930s. Marvel at endless forests, roads lined with wildflowers, and abundant wildlife on a 3-hour ride on Skyline Drive.
Several viewpoints offer splendid scenery. Spring bloom and fall foliage are especially gorgeous. Note that fall weekends might be crowded, and winter may bring road closures due to snow.
2.) Great Smoky Mountains
Traverse the Blue Ridge Parkway to reach this serene part of North Carolina from Shenandoah National Park. The Parkway is among North America's most breathtaking drives. It attracts more visitors annually than the Grand Canyon.
Declared a UNESCO World Heritage site in 1983, the Great Smoky Mountains offer exquisite beauty and a diverse ecosystem. From hiking to scenic drives or stopping at lookouts, bring a camera for this unique journey.
1.) US Route 1
US Route 1, stretching 2,376 miles from Fort Kent, Maine to Key West, Fla., offers a relaxed way to island-hop. Enjoy seaside routes, fresh seafood, roadside attractions, and unspoiled parks.
Experience classic diners in New Jersey and indulge in calorie-rich delights. Balance it with activities like kayaking, surfing, or salsa dancing in Miami's Little Havana neighborhood. Visit Versailles Restaurant for a café con leche and ropa vieja.
End this East Coast journey in Key West, remembering to pack your bathing suit.
Bring a map for remote areas without cell reception. Ensure your car insurance is updated before setting off. Also, occasionally deviate from the planned route for surprising discoveries.
What's your favorite East Coast road trip spot? Leave a comment below. We can't wait to hear from you!