Greatest National Parks In The World That Everyone Should Visit In 2023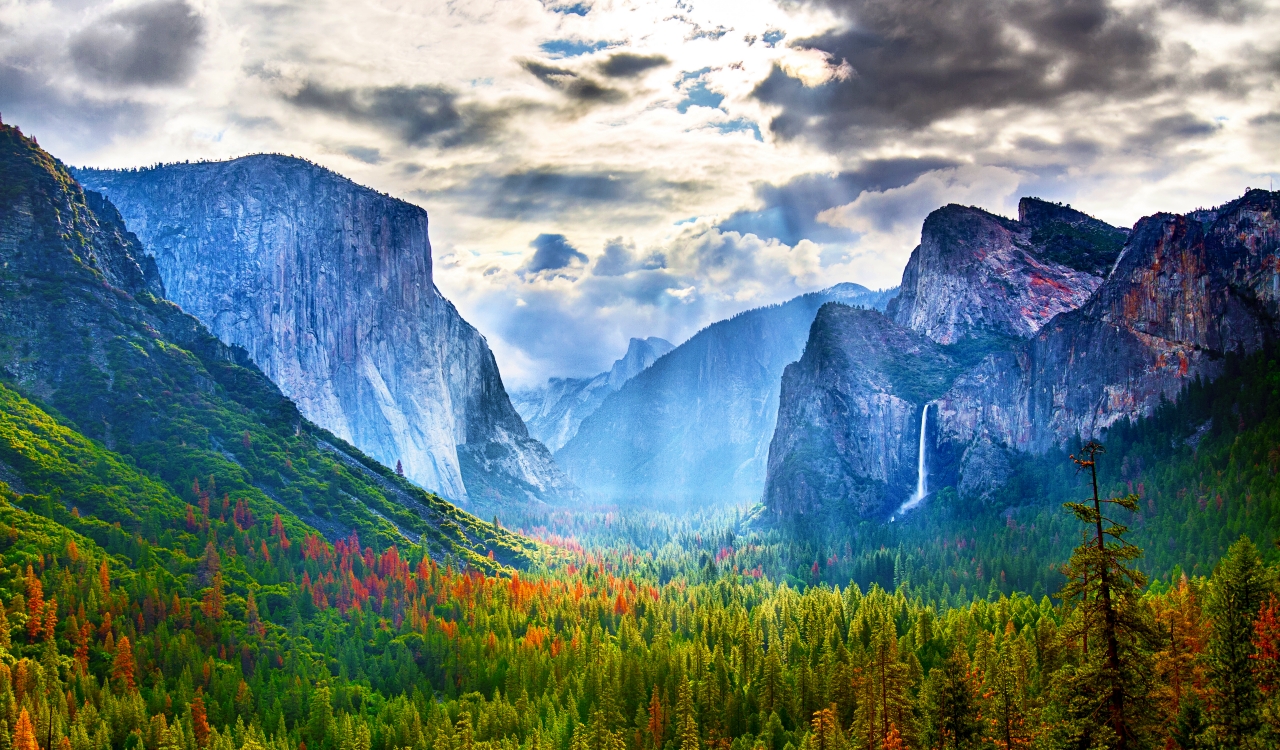 While many Americans only think of our own National Parks nationwide, most countries have their own natural park(s) they preserve. In fact, there are several nations with absolutely gorgeous parks you should check out. Picking the actual greatest national parks in the world will always be subjective. That said, you should visit as many as you possibly can. However, if you're asking "our" opinion, you should first start with some specific places.
Let's dive into those now!
Glacier National Park
Located: State of Montana, United States
Glacier National Park benefits from its location heavily. On the border between Canada and the United States, it covers roughly one million acres of land or a little over 4,000 kilometers. It includes two main mountain ranges, 130 named lakes, and over 1,000 species of plants with hundreds of animal types. It is so gorgeous that it has been considered one of the most important national parks on the planet that one should visit.
This area used to be inhabited by both the Blackfeet & Flathead Native American tribes before colonization essentially forced them out in the late 1800s. It would go on to be made an official park on May 11, 1910, which made it a perfect spot for hotels and the Great Northern Railway. Many of these original hotels still remain and stand as National Landmarks in the U.S. to this day. While hearing or reading about Glacier is great, we recommend you visit the place very soon. It'll be well worth your time!
Fuji Hakone Izu National Park
Located: Yamanashi, Shizouka, & Kanagawa Prefectures in Tokyo, Japan
The Fuji Hakone Izu National Park is one of the most notable National Parks on the planet. That is mostly thanks to it being the site of Mount Fuji. Of course, the park also includes the Fuji Five Lakes, the Izu Peninsula, and the Izu Islands. Overall, the park is roughly 474 square miles or 1,227 kilometers. This is pretty huge for a park within a small country like Japan. While Mount Fuji makes this a must-visit park for hiking and climbing enthusiasts, it also has something for everyone.
For example, you can check out the natural hot springs…which are absolutely incredible. Not to mention the lakes and beautiful volcanic islands. The Japanese have taken good care of this park, which is why the vegetation is so amazing here. Originally becoming a park in 1936, it was known as Fuji-Hakone but would expand to include the Izu Islands by 1950. It is perfect to visit as it's literally right next to the Tokyo metro territory, only making Tokyo an even greater vacation spot.
Manuel Antonio National Park
Located: Puntarenas, Costa Rica
Yes, Costa Rica is a beautiful territory but one might not think about the nation having a great national park. In reality, they have one of the greatest national parks one should check out in the Manuel Antonio NP. Relatively small by major park standards, it still hosts around 150,000 visitors each year. It is also pretty close to the Costa Rican capital of San José. Of course, like the rest of Costa Rica, you'll see amazing beaches here. Yet there are also some amazing hiking trails to check out as well.
Many have called it one of the most beautiful parks of any kind on the planet. That is for good reason, as the government has preserved the place perfectly. This only allows natural beauty to remain. It's actually the smallest national park in Costa Rica, but the biodiversity here trumps anything you'll see at the other parks. A little over 100 mammals and over 130 bird species can be found here. Therefore, if you're a lover of animals, beauty, beaches, and great hiking, this is a park you'll want to visit soon.
Serengeti National Park
Located: Mara & Simjvu Region, Tanzania
The Serengeti National Park is a place some might worry about visiting due to it hosting some of the most dangerous animal species on Earth. Of course, this is Africa and that means you're going to see great African wildlife. Yet parks like this help to keep a lot of these animals safe and capable of creating the next generation. Established in 1950 by the Tanzanian Government, the park contains over 3,700,000 acres, or just under 15,000 square kilometers & 5,700 square miles of virgin savanna.
The open savanna hosts every major African species you can think of. From lions to elephants and everything in between. In fact, this park has the largest lion population in Africa.  It is also the site of the largest annual animal migration in the world. At least 1.5 million blue wildebeest, 250,000 zebra, and several herds of Thomas' Gazelle & Eland migrate through here. While this park is wonderful, issues with deforestation and population growth are cutting into it. Therefore, it might be a place you should visit sooner rather than later to ensure you see it at its peak!
Yosemite National Park
Located: State of California, United States
Considered by many to be the most beautiful park of any kind on the planet, Yosemite National Park is one of America's crown jewels in terms of beauty for sure. It covers roughly 759,000 acres of land or 1,187 square kilometers. This is so large it sits within four different counties in California: Tuolumne, Mariposa, Mono, & Madera. Those who visit the park are constantly amazed by its amazing waterfalls and clear streams alone. Yet they also love the granite cliffs, giant sequoia groves, and overall biodiversity. Roughly 95% of the park was designated to specifically be wilderness.
This has made it both good and bad. Due to being one of the least fragmented habitat blocks, it is able to support a massive amount of different plants and animals. Yet due to the thick wilderness side, it can also be open to forest fires. What is so interesting about Yosemite besides its beauty is likely its history. Many Native American Tribes and Europeans claim to have discovered Yosemite first. Yet there is evidence that humans may have first visited the region between 8,000 to 10,000 years ago. It just goes to show that the place was so great that people have visited it for thousands of years, "technically."