Live Your Best Life in The 50 Happiest and Healthiest Places to Live in the U.S
Where are the happiest, healthiest places to live in the United States? Find out more about the top 50 areas that made the cut in 2018.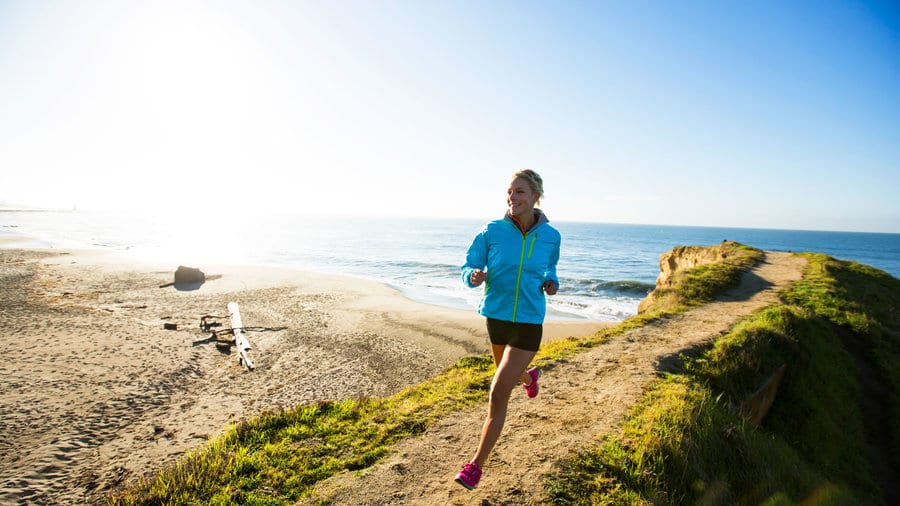 What makes a community one of the happiest and healthiest places to live in the United States? That's easy: the overall well-being of the community. Overall well-being, according to Time Magazine, has to do with your physical, social, financial and community health. It turns out it also has a lot to do with enjoying what you do for a living, learning new things and a beautiful natural environment.
Dan Withers, lead researcher for GallupShare Well Being Index concluded that, "If you're using your strengths every day, it lends a real buoyancy to everything else." Gallup designed a study, led by Withers, that measures the overall well-being of residents and communities. Many different factors, from vacation time to the frequency of dental checkups, can apparently predict your level of health and happiness.
Communities with the lowest overall well-being scores were mostly located in the Midwestern and Southern United States. Communities with low well-being scores tended to be in rural areas that didn't have easy access to parks, health care or gyms. They also didn't have easy access to fresh seasonal produce.
The places with the highest overall well-being had these three main things in common: They're all located in beautiful environments, have low unemployment rates, and the residents spend more time engaging in the community. Higher community engagement is one of the best predictors of health and happiness.
Engaging in your community can be as simple as choosing to walk to work or buying from local businesses instead of big corporate companies. Towns and cities where residents spend more money locally reported better overall well-being.
So who are the happiest, healthiest Americans?
Read on to find out more about the towns and cities that made the healthiest places to live in the United States list.
1.) Naples-Immokalee-Marco Island, Florida
Also called Paradise Coast, Naples Immokalee Marco Island is a natural gem on the southwest coast of Florida. With beautiful white sand beaches, turquoise water, islands to explore and a thriving downtown scene, it's no wonder it took the top spot of healthiest places to live in the U.S. While living near the beach doesn't guarantee health and happiness, it definitely seems to help!
The metropolitan area surrounding Naples-Immokalee-Marco Island is also one of the wealthiest in America. With a population of 357,305, a 4.9% unemployment rate and a median home cost of $327,100, the locals here seem to be living their best lives. Job growth is also the highest in the country. Residents of Naples-Immokalee-Marco Island also tend to shop local. Supporting their local businesses seems to have a big impact on the community's overall well-being.
2.) Barnstable Town, Massachusetts
Barnstable Town, Mass., is a thriving tourist town in the Cape CodBay area. It's made up of seven idyllic villages, including Hyannis. With picturesque beaches, a small town feel and thriving commercial businesses, it's one of the healthiest places to live. Massachusetts also recently legalized recreational marijuana use. Is it a coincidence that two of the five healthiest places to live are in pro-cannabis states?
Barnstable Town is a small community with only 44,331 local residents, an unemployment rate of 4.2% and a median home cost of $380,786. If you want to know what it's like to live in one of the happiest, healthiest places in America, you can rent a beautiful beach cottage during the summer months to get a taste of the Barnstable Town life.
3.) Boulder, Colorado
Boulder is a beautiful city tucked away in Colorado's Rocky Mountains. The natural landscape is one of the most breathtaking in all of America, with lush forests, mountains and rivers. It's a city that attracts environmentalists, farm-to-table restaurants, cannabis lovers and liberal thinkers.
It's also a city with a lot of young people. The average age in Boulder is only 28 years old. With a population of 107,349 people, an unemployment rate of only 3.3% and a median home cost of $639,300, it's one of the happiest and healthiest places to live. Boulder is also a city with a thriving foodie scene. Maybe it's all the legal marijuana giving residents the munchies?
If you're planning a trip to Boulder, Colo., take a taste of Eater's list of the hottest and best restaurants in the city.
4.) Santa Cruz-Watsonville, California
The Santa Cruz-Watsonville area is situated on the coast of California overlooking Monterey Bay. It's a lush agricultural area where you can find beautiful beaches, amusement parks, wineries and rugged hiking trails. The beaches in the Santa Cruz area are some of the most stunning in the world, boasting dramatic cliffs and wide, sandy beaches.
The Santa Cruz-Watsonville metro area has a population of 274,146 people, an unemployment rate of 6.3% and a median home cost of $717,500. While Santa Cruz is a mix of college and beach towns, Watsonville is an agricultural center.
5.) Charlottesville, Virginia
Coming in fifth on the list of healthiest places in the United States is Charlottesville, Va. Charlottesville is located in the foothills of the Blue Ridge Mountains in central Virginia. As the state's promotional saying goes, Virginia is for lovers. It's also home to a lot of young progressives who are opening up juice bars, trendy coffee shops and many cute boutiques.
According to The Guardian, "it's the sense of community, broadly liberal values, a leading university (the University of Virginia), a temperate climate, comprehensive public health facilities, good food, sophisticated cultural resources among elements that make it ideal for happy living. If there's one place in the U.S. that has more or less everything going for it, this is it."
Charlottesville has a population of 46,597 people, a 3.4% unemployment rate, and a median home cost of $264,000. This town also has young median age of 29 years old. Known as a college town, it's not-coincidentally the perfect place to bar-hop! Try one of these bars that made Thrillist's list.
6.) Provo, Utah
Provo has the highest level of well-being of any city in the United States as communities in the West continue to be some of the best places in the country to live. This healthy city is the most religious city in the U.S., which boosts its high levels of well-being levels as religious Americans tend to be healthier.
Home to Brigham Young University, with 32,000 students, Provo has a strong college-town feel. Provo is clean and relatively modern in look and feel but traditional in values and culture. It has a population of 115,264, an unemployment rate of 3.9%, and a median home cost of $208,900. There is some industry and commercial development in the immediate area, mostly high tech and service firms.
7.) Portland, Maine
Portland is Maine's largest city and cultural center. It is a New England classic, with shipping, commercial fishing, and a quaint historic core known as the Old Port. After suffering an extensive urban decline in the 1970's, locals realized what they had and restored much of the downtown core commercially and aesthetically. The result is an excellent example for other cities to follow.
Today the Old Port area is an active commercial and entertainment district, with excellent seafood restaurants. The rest of the downtown area is clean, attractive and functional, and the entire city has a slow pace and small-town, New England feel. Portland's population is 66,881 people. Since 2000, it has had a population growth of 3.92%. The unemployment rate in Portland is 3%, and the median home cost is $292,473.
8.) Anchorage, Alaska
Anchorage is the largest city and main regional center for the frontier state of Alaska. Most of the state's commercial and industrial activity occurs here. Because of rebuilding after an earthquake in 1964 and the recent influx of oil money, the city is quite modern. The area has a strong, growing economy, which is offset by a high cost of living caused by geographic isolation. Downtown is clean, attractive and modern with nice waterfront areas and a large new performing arts center. The best residential neighborhoods lie to the south.
Anchorage's population is 298,695 people. Since 2000, it has had a population growth of 31.97%. The unemployment rate in Anchorage is 5.70%. The median home cost in Anchorage is $293,200. This beautiful city is located in a stunning landscape with mountains and water.
9.) Ann Arbor, Michigan
Ann Arbor is an important cultural center for Michigan. The University of Michigan and its campus dominate the scene both physically and culturally. The downtown has a pleasant small-town atmosphere with college-style restaurants, shopping, and entertainment and a couple of large medical complexes. The neighborhoods, especially to the northwest, offer excellent and expensive housing.
This college town has a population of 117,070, an unemployment rate of 2.9%, and a median home cost is $320,600. It maintains a small college town feel but also drives up costs. Crime rates are among the lowest in the state. However, home prices are the state's highest and cost of living is above the national average.
10.) Bridgeport-Stamford-Norwalk, Connecticut
Closer to New York, Bridgeport, Stamford, and Norwalk bring some additional older industrial infrastructure and corporate functions but more importantly areas of very attractive and affluent commuter suburbs.
The economy, needless to say, is diverse and offers a lot of high paying jobs especially for those willing to make a lengthy commute. The high property values and high property tax rates, which are among the highest in the nation, make the area challenging for younger families starting out, although other taxes are relatively modest.
This sea breeze town has an unemployment rate of 8.4%, a population of 147,629, and a median home cost of $154,800.
11.) Portland, Oregon
Today's Portland area is a wonderfully well-evolved, progressive and cosmopolitan Pacific Northwest center located at the junction of the Willamette and Columbia rivers. Originally founded as a trading center, Portland first grew during local gold rushes but then evolved first into a forest and food products processing and shipping point, now more recently into a center for the knowledge economy.
Almost 90% of annual precipitation occurs October through May. July and August are almost completely dry. The winter season is characterized by relatively mild temperatures, cloudy skies, and rain. Summer produces pleasantly mild temperatures, northwesterly winds, and very little precipitation. First freeze is early November, last is early May. This modern city has an unemployment rate of 4.6%, a population of 632,309, and a median home cost of $380,500.
Yes, there are a lot of rainy days in the Pacific Northwest. Still, Portland ranked high on the list of America's healthiest cities. People bike everywhere, all the time. That beats sitting in a car or on the subway as far as fitness goes. Portland residents are also healthier when it comes to eating fresh, organic produce, and less meat, preservatives, and fast food. You know the city's reputation: vegans, craft beer lovers, hipsters who have their own chicken coops. It's a beautiful area that will inspire you to eat clean and keep moving, despite the rainy days.
12.) Salinas, California
Agricultural Salinas was dubbed the "salad bowl of the nation" by John Steinbeck because of its lettuce crops. Salinas is affordable and small in comparison to the others, but has the character of a typical California Central Valley town – dry, dusty, functional and with little intellectual stimulation.
This college town has a population of 157,380, an unemployment rate of 6.5%, and a median home cost is $388,700.The peninsula cities are in an area of low hills, with dense pine and cypress trees. Large sand dunes occur at the head of Monterey Bay. South of Carmel, hills grow larger and the coastline becomes rugged and elevated. The climate is coastal Mediterranean.
13.) Washington, DC
It would be an understatement to say that the nation's capital is a unique place. The centrally located National Mall is an urban planning gem, with excellent open spaces, walking paths, and major monuments in a classic architectural style. Lining the mall is the Smithsonian museum complex, probably the best set of museums in the world in a single location. In reality, the whole mall setup is a museum in and of itself and a major destination for locals and visitors alike.
Bottom line – Washington, D.C. stands alone as a U.S. city and metro area with unique beauty, plenty to see and do, an active and intellectually stimulating lifestyle, and a wide variety of employment and living options. It does have downsides, and they are becoming strong enough even in the suburbs to negatively impact the ranking.
The D.C. area isn't for everyone, but most who live there are glad they do. It has a population of 672,228, an unemployment rate of 6.1%, and a median home cost of $509,000.
14.) Austin, Texas
The Austin area continues to be regarded by most as the best choice in Texas, with a balance of a strong economy, good education, attractive housing, a relatively pleasant climate, and plenty to do. Highlights include the University of Texas, an important music scene, and a large high-tech industry, including Dell, Inc. in Round Rock, 20 miles north. The 50,000-student university is located on a large campus north of downtown. The walkable downtown preserves a small-town Texas feel and is packed with nightclubs and music venues, including the famous "Drag" and the Warehouse District. Music is mostly rock 'n' roll, "hard" country, and blues.
This growing city has a population of 931,830, an unemployment rate of 2.9%, and a median home cost of $299,400.
15.) Fort Collins, Colorado
Fort Collins is an agricultural and high-tech center and college town at the northern end of Colorado's Front Range. Colorado State University, a diversified university with an agricultural base, provides some amenities, a nice campus and ethnic diversity, but overall the town is more conservative than nearby Boulder.
The downtown is a model college town with well-kept Victorian-era structures, a lively entertainment scene and plenty to do. A significant high-tech base led by Hewlett-Packard lies mostly east of town, while attractive residential neighborhoods lie mostly west.
All have a view of the main Rocky Mountain ridges west, and with the exception of a few winter blasts, the climate goes well with the attractive outdoor setting. This young city has a population of 161,175, an unemployment rate of 3.3%, and a median home cost of $327,900.
16.) Lynchburg, Virginia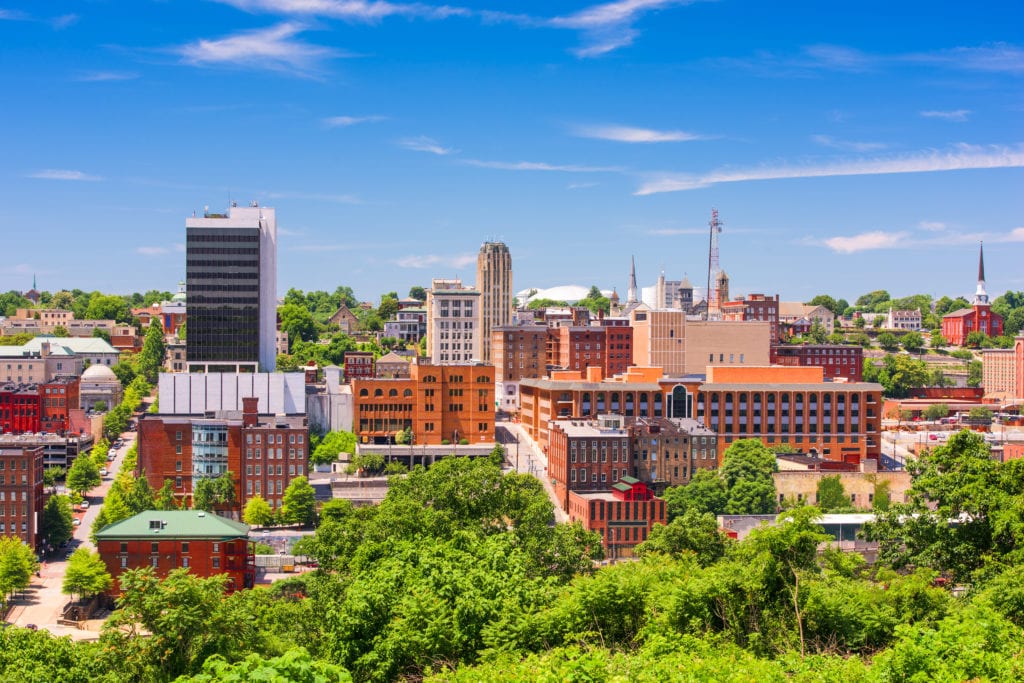 In addition to scoring the 6th place in the Gallup-Healthways Well-Being Index, it was also acclaimed as one of America's Best Adventure Towns by National Geographic. Adventure seeking souls will be pleased to hear that! Not only that, but the American Institute for Economic Research also recognized the qualities of this city by including it in the Top 20 Small Metro College Destinations. Students of Liberty University, University if Lynchburg, and Randolph College, you're in luck.
The top recruiters of "The City of Seven Hills" are Liberty University, Centra Health, Lynchburg City Public Schools and Framatone. The cost of living is lower than that of a typical American city.
17.) North Port-Sarasota-Bradenton, Florida
North Port-Sarasota-Bradenton is a clean and nice metropolitan statistical area that attracts many retired individuals. As you can guess, this bumped the cost of living, which is 11.6% higher than the average U.S. city.
Its population of over 768,000 people is specialized in real estate, rental & leasing, construction, and arts, entertainment, and recreation. The employment rate grew at 4.76% in 2016, with the following sectors as top recruiters: retail trade, healthcare and social assistance, and construction.
The summers are hot and humid with afternoon thunderstorms and the winters are drier and mild. It is reported that is hasn't snowed since 1977.
18.) San Luis Obispo-Paso Robles-Arroyo Grande, California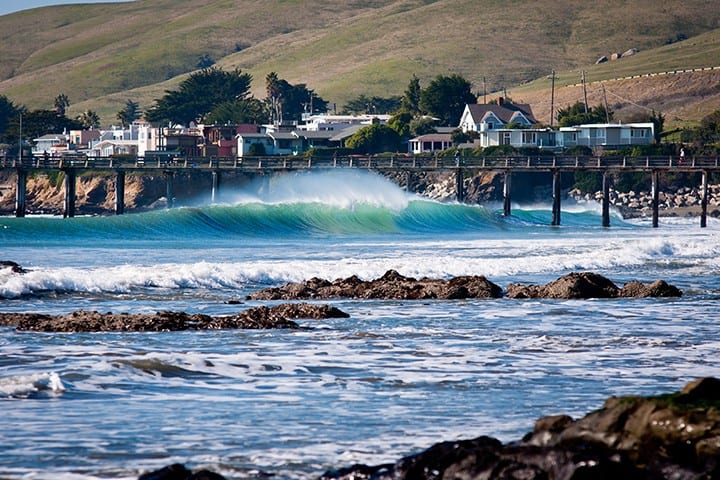 This relatively young population (median age 38.8 years old) is primarily employed in Educational services, healthcare & social assistance, and retail trade.
If you're looking for a place with drastically different natural sceneries, then this might be your winning ticket. San Luis Obispo County (SLO) has many beaches, mountains, sand dunes, and coastal and inland hills that support its agriculture and tourism.
California Polytechnic State University-San Luis Obispo is the biggest university. The wine culture has been thriving with its 3 wine regions, there are 8 golf courses, 80 miles of uncrowded beach. SLO CAL rhymes with Slow Cal, and the concept is appealing to many.
19.) Santa Rosa, California
California seems to be snatching many good places in Gallup's well-being study. Santa Rosa is a city in Sonoma County. Its 282,000+ citizens are confident in their city, as the city' slogan was up until 2007 "The City Designed For Living," only to be changed to "California's Cornucopia." Their good faith paid off, as the median household income increased by 12.6% between 2015 and 2016.
As it is in California's Wine Country, one can find many vineyards grown in Santa Rosa. The city has also served as a location to many major films and is home to the Sonoma County Museum and the Charles M. Schulz Museum and Research Center (as a tribute to Snoopy's late cartoonist).
20.) Prescott, AZ
Prescott is a prosperous, quiet, and small city in Northwest Arizona. Its desert mountain setting gives it a pleasant weather all year round, as the city achieved a very good score of 76 out of 100 on the Sperling's Comfort Index.
The city is, however, a bit more expansive than the average U.S city, which is primarily due to costs of housing. The job growth is positive (2.87%) and higher than the national average (1.59%).
21.) Lancaster, Pennsylvania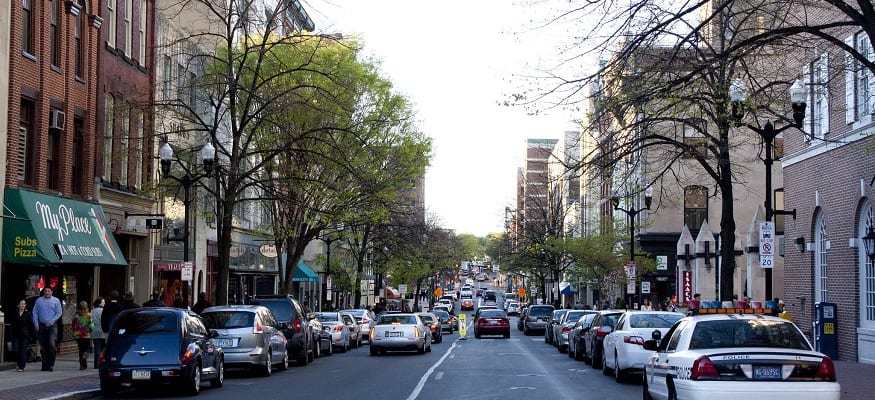 A population fo 59,000+ residents with an average age of 31 years old. 40.7% of the population is white while 38.5% are Hispanic and 14.2% African-American.
The largest universities are Franklin and Marshall College, Pennsylvania College of Health Sciences, and Thaddeus Stevens College of Technology. Which can explain why the largest industries in the city are manufacturing, healthcare & social assistance, and retail trade.
22.) Honolulu, Hawaii
Honolulu, on the island of Oahu's south shore, is the capital of Hawaii and gateway to the U.S. island chain.
The Waikiki neighborhood is its center for dining, nightlife and shopping, famed for its iconic crescent beach backed by palms and high-rise hotels, with volcanic Diamond Head crater looming in the distance.
23.) Asheville, North Carolina
Asheville lies at the foot of the Great Smoky Mountains, the highest portion of the Appalachian Range.
The town is an eastern equivalent of the many mountain resort towns that dot the American west, particularly in the Rocky Mountains. Asheville's population is 88,512 people. The median home cost in Asheville is $272,500.
24.) El Paso, Texas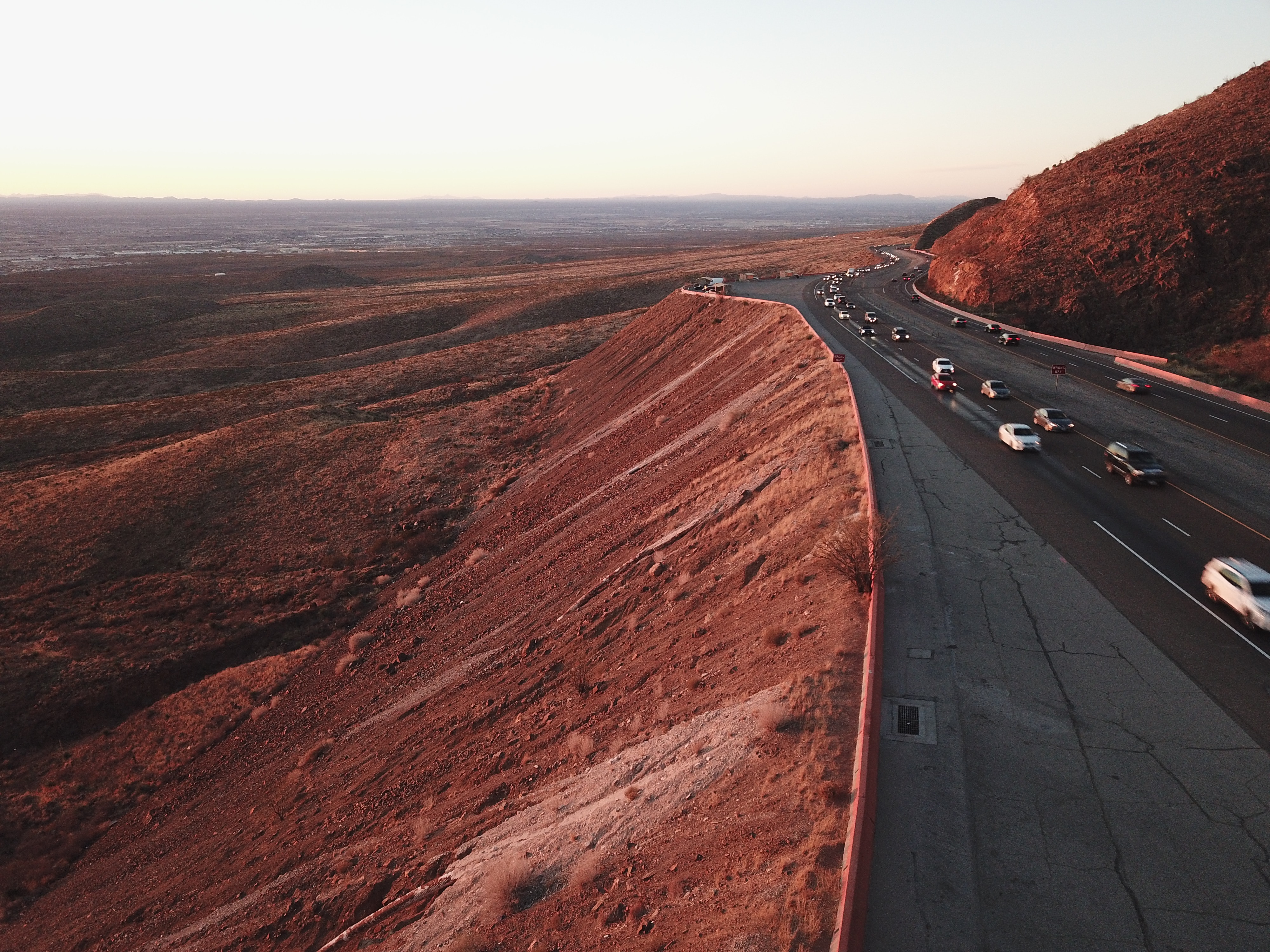 El Paso is a unique American city. Self-sufficient and surprisingly large, the city has a modern downtown, with a commercial district and low skyscrapers, and development spreading mostly to the north and east.
Because of its isolation, large industry has never taken root, but the area does have some agriculture, ranching, mining, oil, and "maquiladora" industry powered by low-cost labor from Mexico.
25.) Durham-Chapel Hill, North Carolina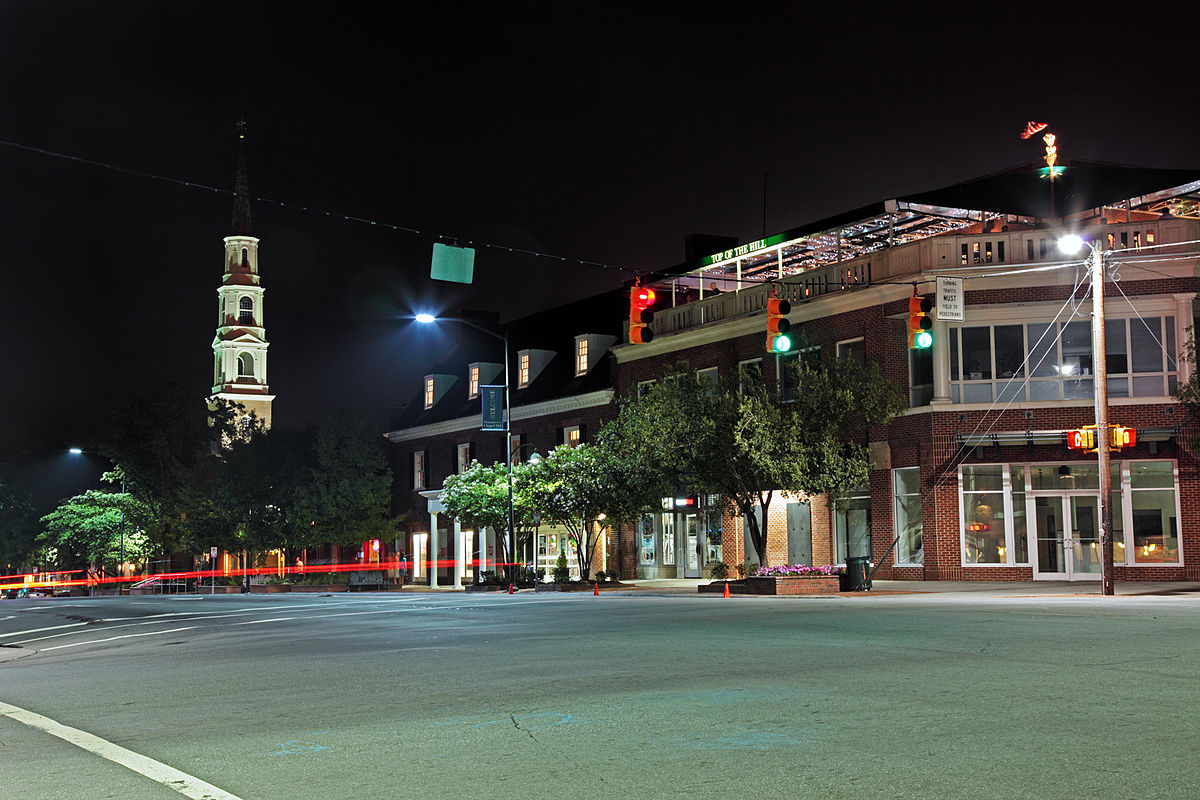 The Durham area includes Chapel Hill, so on the surface, the two major cities in the area are both college towns – Durham is home to Duke University, while Chapel Hill is home to the University of North Carolina.
Durham is an old tobacco town, not too prosperous, not too interesting but livable. Some of the old tobacco processing plants in town add some historic interest.
26.) San Diego, California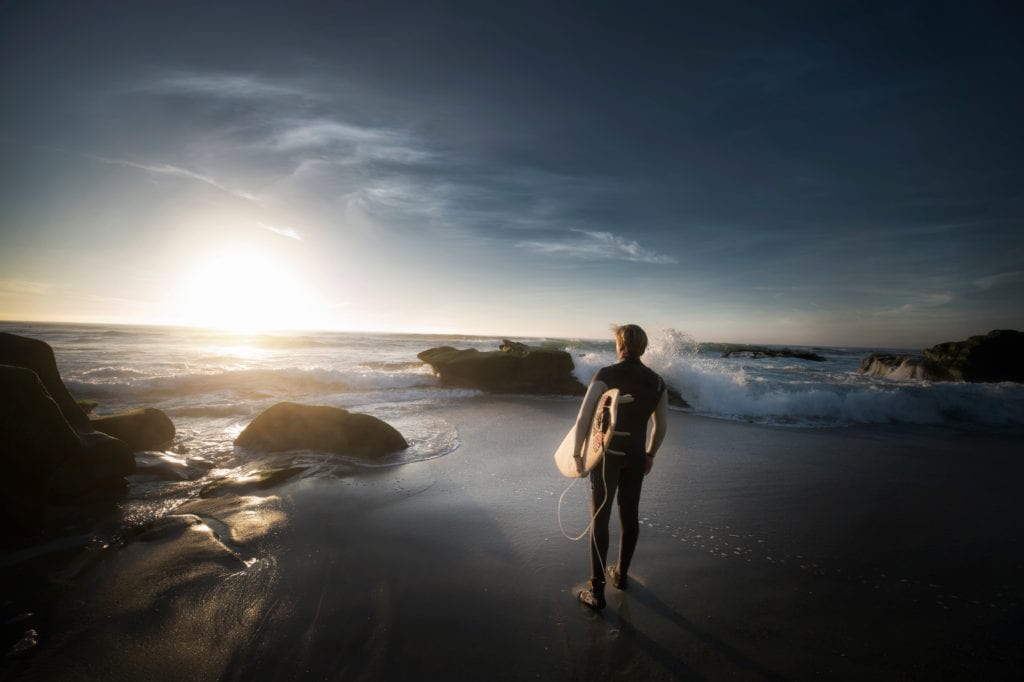 San Diego's endearing ocean-moderated Southern California climate is hard to beat and enables year-round enjoyment of the area's many outdoor amenities and activities. The economy has typically been strong and the city is well endowed with arts and recreational amenities.
The cost of living, once a relative bargain for California coastal cities, is no longer low. Commute times have risen and air quality problems have worsened.
27.) Fort Myers, Florida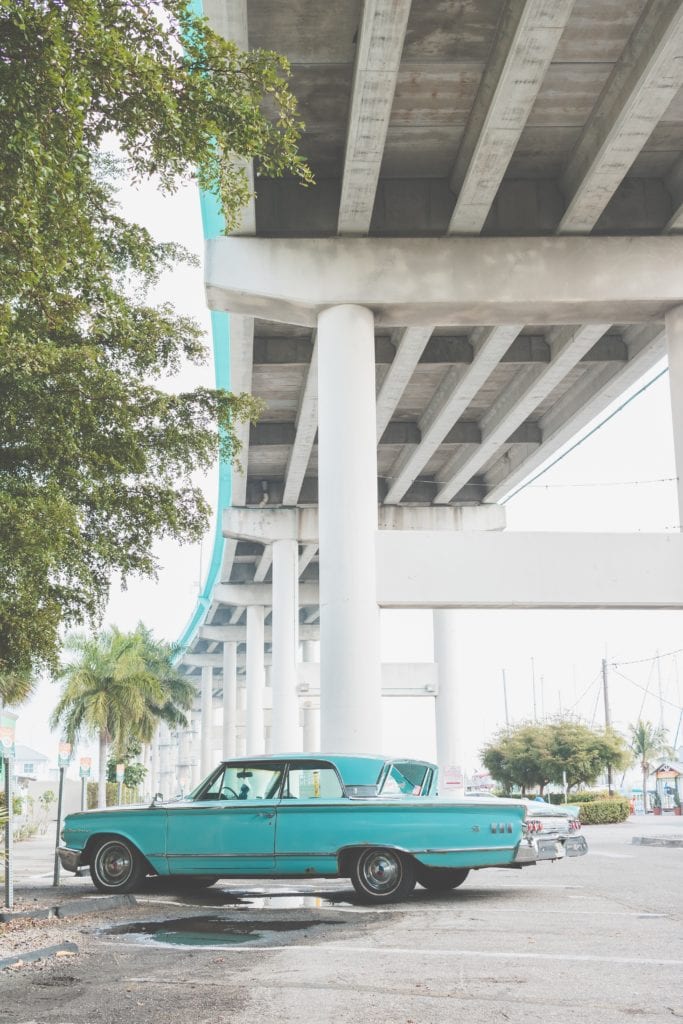 Fort Myers, on the southern Florida Gulf Coast, is a quiet city famous for its palm-tree lined streets. Not a typical beach town, it nonetheless maintains a tropical flavor, attracts some tourists, and is home to several baseball spring-training camps.
With a population of 74,013 people, the costing of living is 5.20% higher than the US average.
28.) Visalia, California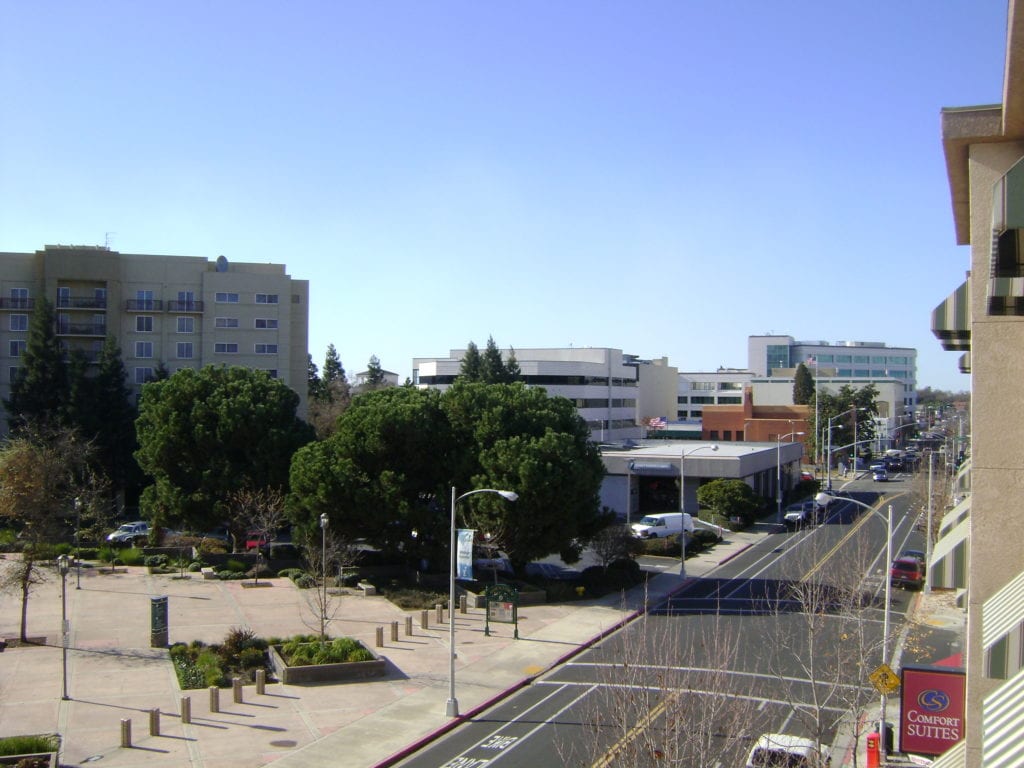 The downtown areas of both Visalia and Porterville are fairly neat and functional but lack interest.
Visalia's population is 130,104 people.
29.) Kennewick, Washington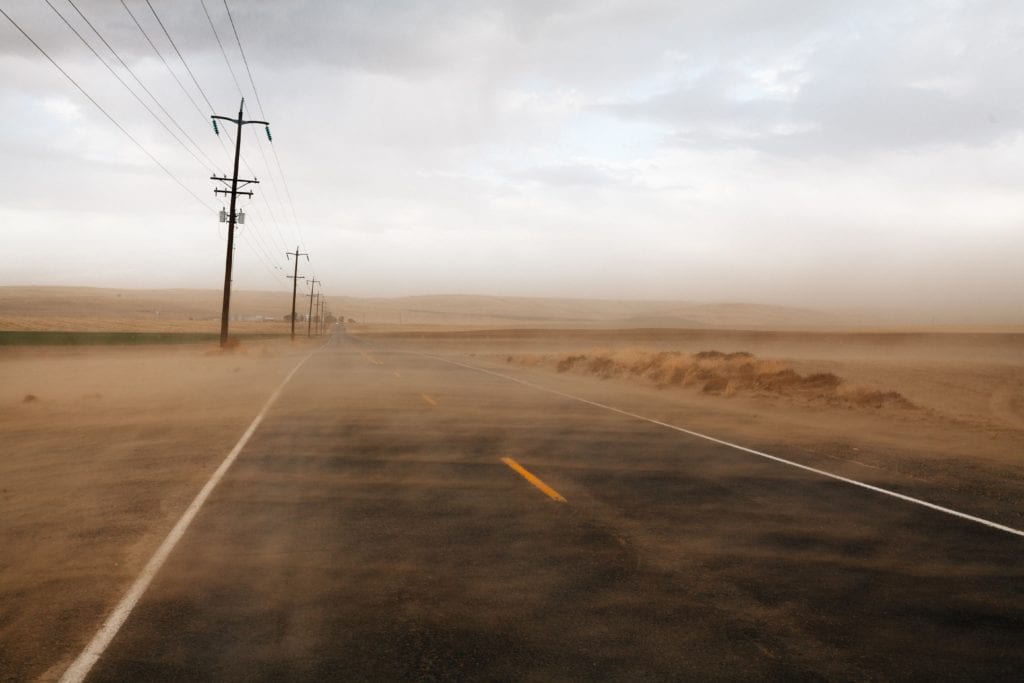 Kennewick is along the Snake-Columbia river surrounded by agricultural.
The town which is separated by a few miles, is clean, plain, and simple, with low crime and a relative lack of historic and cultural amenities.
30.) Grand Rapids, Michigan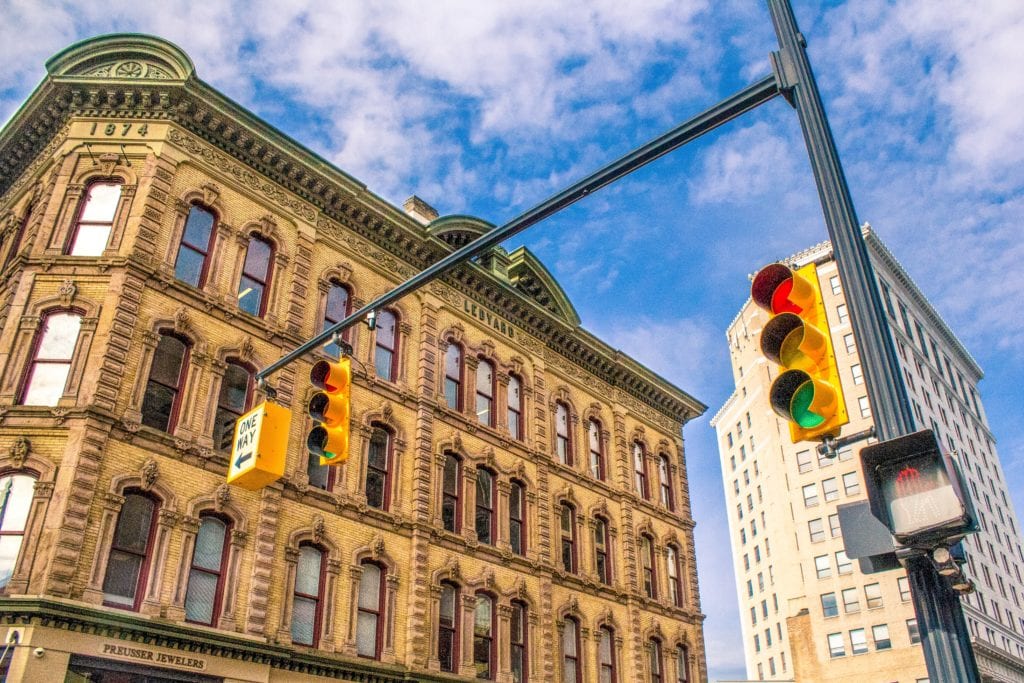 Grand Rapids is a cultural and business hub of western Michigan. Nearby hardwood forests made the city a notable furniture-producing center in the 19th and early 20th centuries. That industry continues today but has transitioned somewhat towards high-tech office furniture, serving as headquarters for such names as Steelcase and Herman Miller.
Lake Michigan moderates the continental climate. In comparison to other Midwestern locations, springs are cooler and later while falls are longer and warmer.
31.) Port St. Lucie, Florida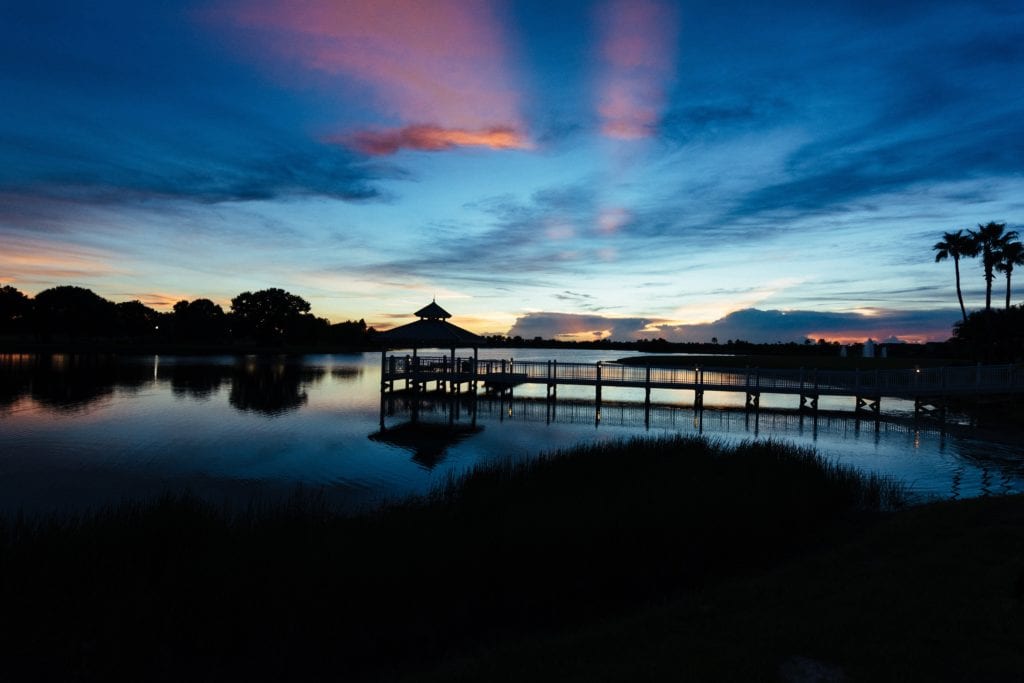 The town of Port St. Lucie is among several that make up the south end of the so-called "Treasure Coast," named for old Spanish shipwrecks lying off the coast.
These are smaller, comfortable, more laid-back residential communities than the bustling beach cities farther south.
32.) Lincoln, Nebraska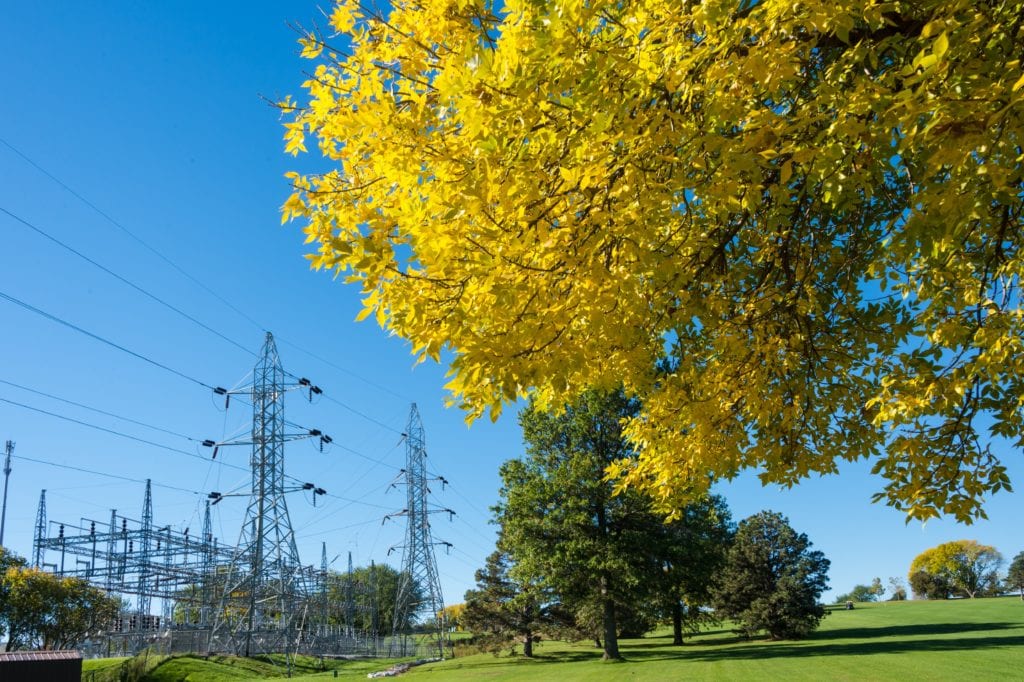 As the capital and higher education center of the state, Lincoln is a livable, small city with a strong economy. The largest employers include state government, the University of Nebraska, Goodyear, and smaller businesses.
The university dominates the landscape and the economy, adding 22,000 students and a healthy set of college-town amenities.
33.) Miami, Florida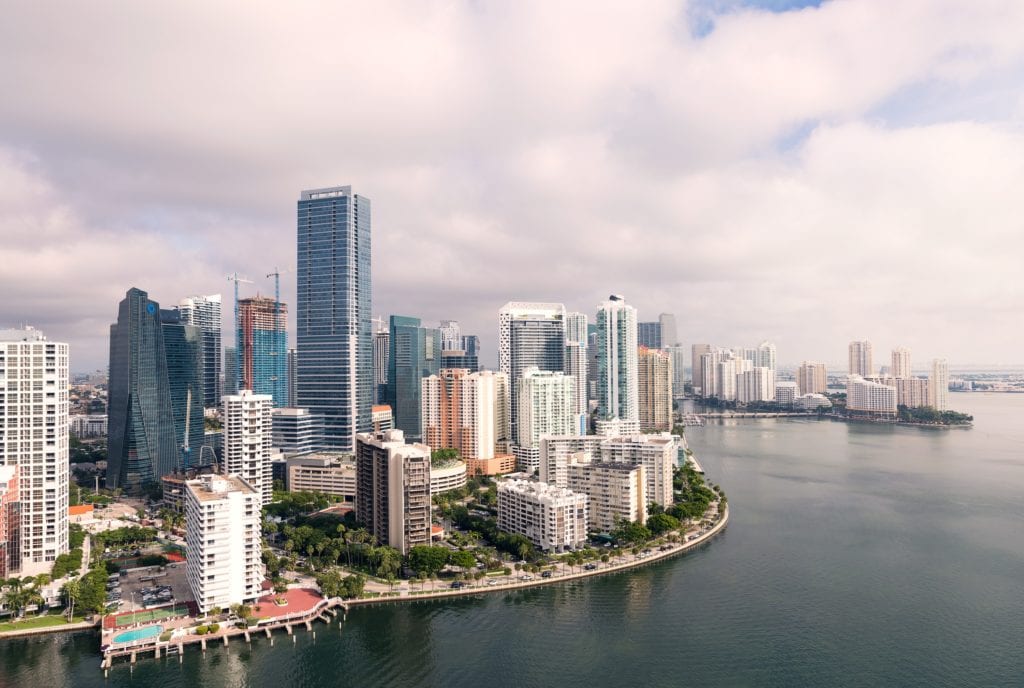 Miami has always been the commercial and cultural center for Florida and the nearby Caribbean.
In the past 30 years, Miami has emerged as a world-class international hub and a gateway for all of Latin America.
34.) San Jose, California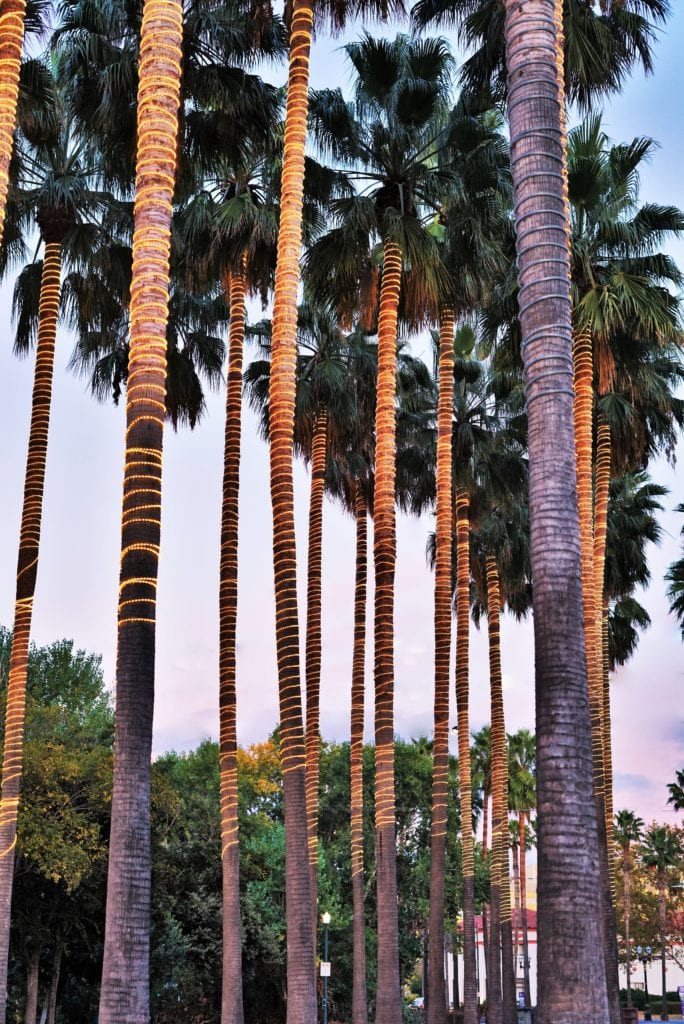 This large metro area covers the southern portion of the San Francisco Bay Area or more informally, as the "Silicon Valley."
Many settle in the area because of career opportunity and the excellent climate, and are rewarded so long as they are tolerant of crowding and high prices.
35.) Charleston, South Carolina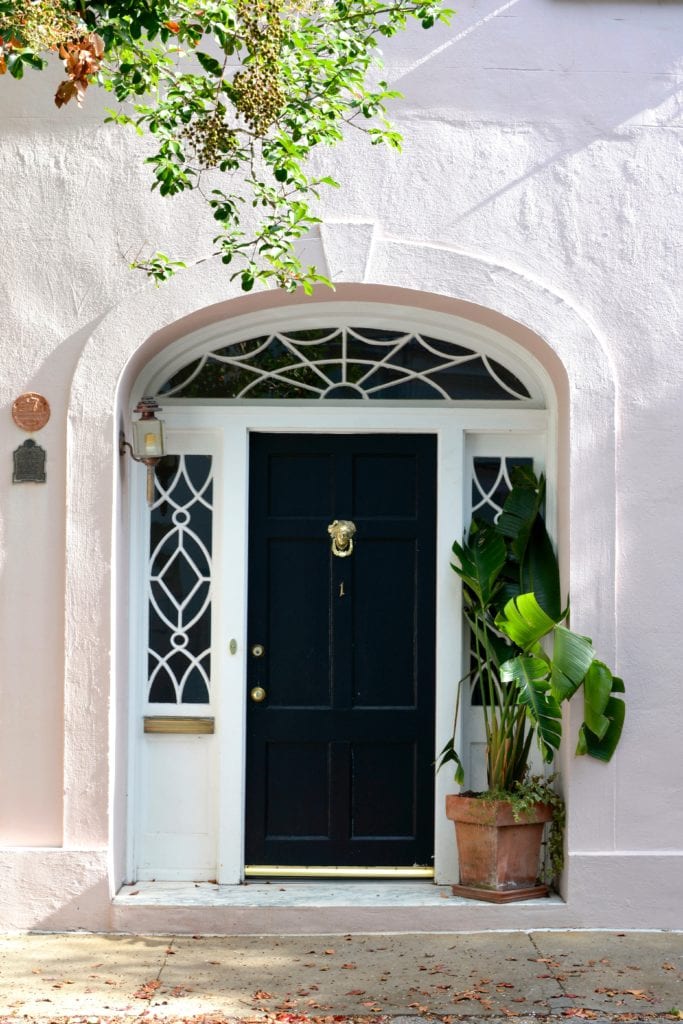 Besides historic sites, Charleston has some minor cultural amenities and good seafood and southern-style restaurants.
The lifestyle is slow paced, pleasant, and dignified, but the city is relatively isolated from other big cities.
36.) San Francisco, California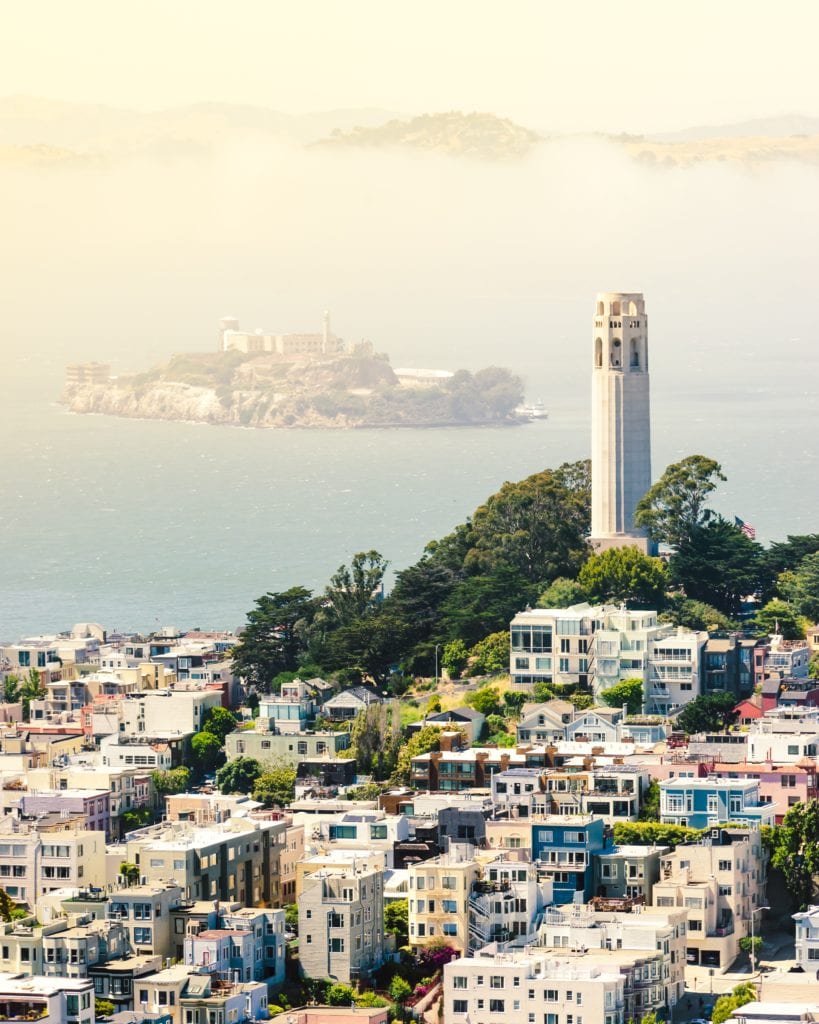 A world-class city in every respect, the stunningly beautiful and culturally rich San Francisco is not only a unique place to visit but also to live. The area has a lot going for it: exceptional arts and cultural activities, plenty of history and sense of place, a strong commercial and financial core; and all the education and services anyone could want.
Attractive urban living has emerged in a formerly waterfront industrial area just southeast of downtown near the new AT&T Park, home of major league baseball's San Francisco Giants.
37.) Greeley, Colorado
Historically and in its base form, Greeley is largely an agricultural center.
All around the city there is livestock, meat-packing, and sugar beets and related processing activities remain extensive today.
38.) Salisbury, Maryland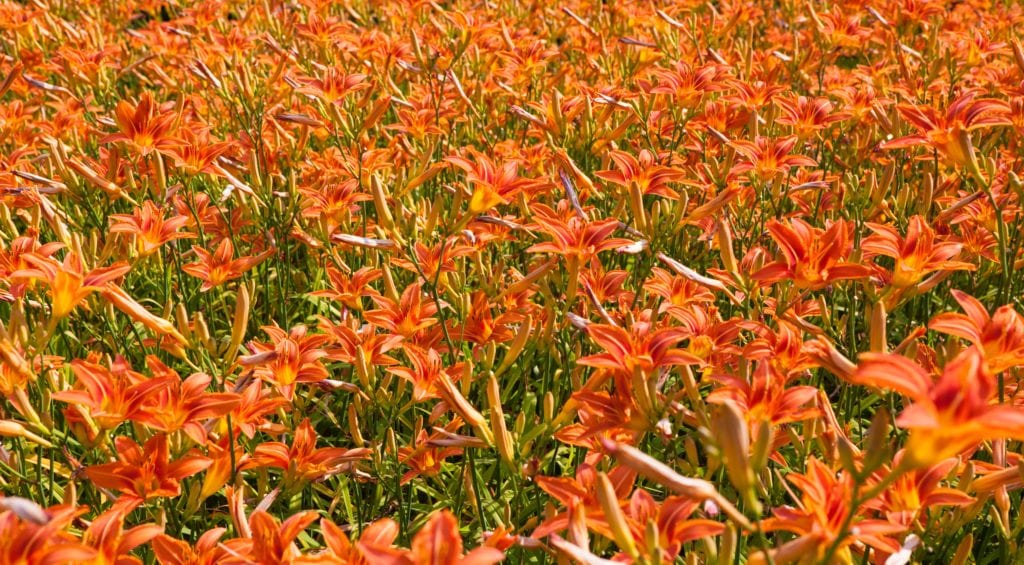 Salisbury is pleasant with few extremes, thanks to the nearby waters of the Chesapeake Bay and Atlantic Ocean. Cost of living is reasonable for the region.
The area has become a bit of a magnet for small businesses seeking to escape higher-cost east coast cities.
39.) Burlington, Vermont
Burlington is the largest city in Vermont and its cultural and educational center. The University of Vermont and two smaller colleges bring a strong college-town feel, with culture, entertainment, and a youthful ambiance.
The area has a number of small businesses concentrated mainly in South Burlington, including forest products and food processing companies (notably ice cream maker Ben & Jerry's).
40.) Boston, Massachusetts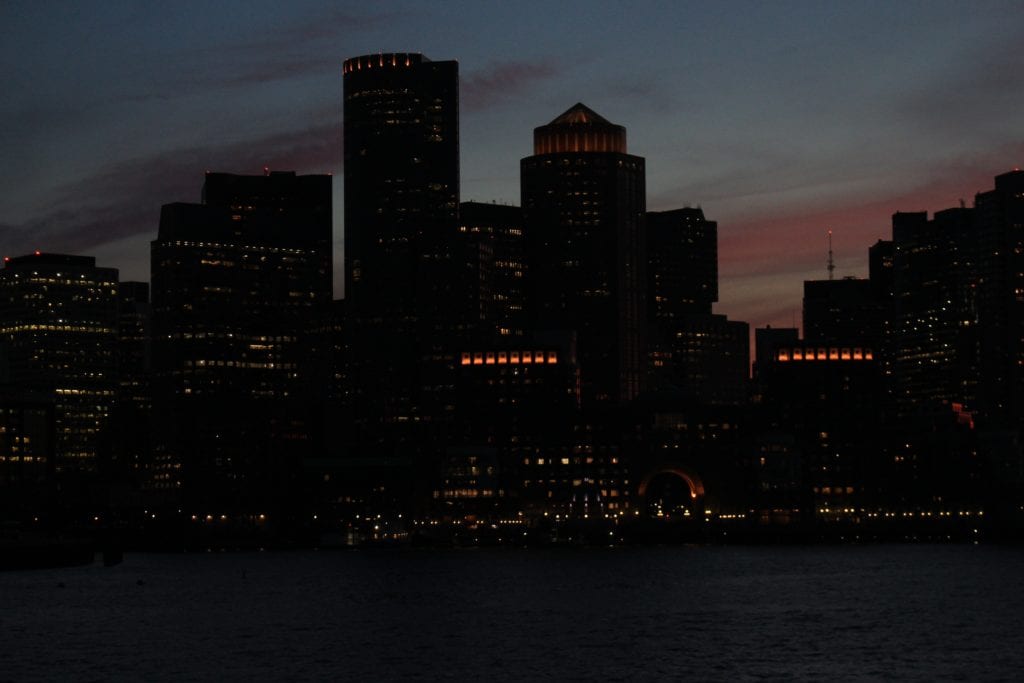 Good old, historic Boston. Despite the snowy weather, this is a commuter town with people walking and biking everywhere, which goes a long way toward physical fitness. It's the home of the famous Boston Marathon as well, and the event definitely rubs off on the locals. Add to that plenty of healthy eating options and you've got a fit, healthy town.
Boston is widely viewed as the intellectual and historic capital of the United States. It is a cosmopolitan city with a complete set of services, a broad range of amenities, and a rich tradition and culture. Boston has a modern, attractive, and completely walkable downtown.
It is dotted with Revolutionary period historic sites along the Freedom Trail and preserved old streetscapes mixed in with modern commercial office buildings.
41.) Minneapolis, Minnesota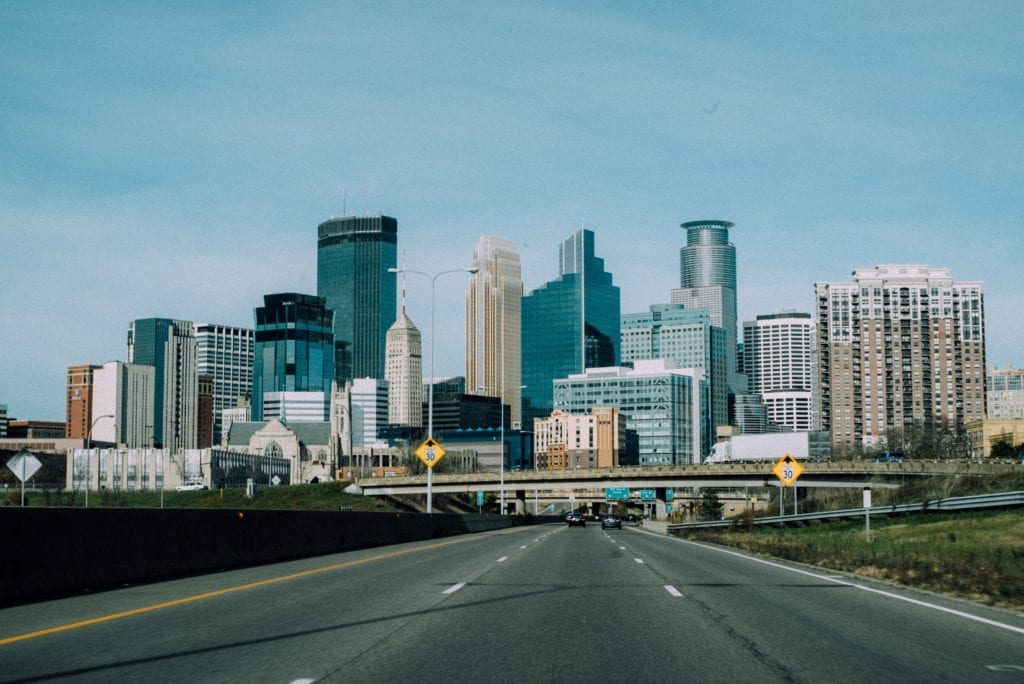 The fully cosmopolitan area is a balanced industrial, commercial, educational, and cultural center, and functions much as one city.
The area is one of the most economically diverse in the country, serving as headquarters to large firms in agriculture, food, banking, technology, retailing, healthcare, and transportation.
42.) Bridgeport, Connecticut
Bridgeport itself grew up as an industrial and manufacturing center known for large machinery and brass products.
Some of this heavy industry still remains, but general industrial decline has left considerable areas of blight.
43.) San Antonio, Texas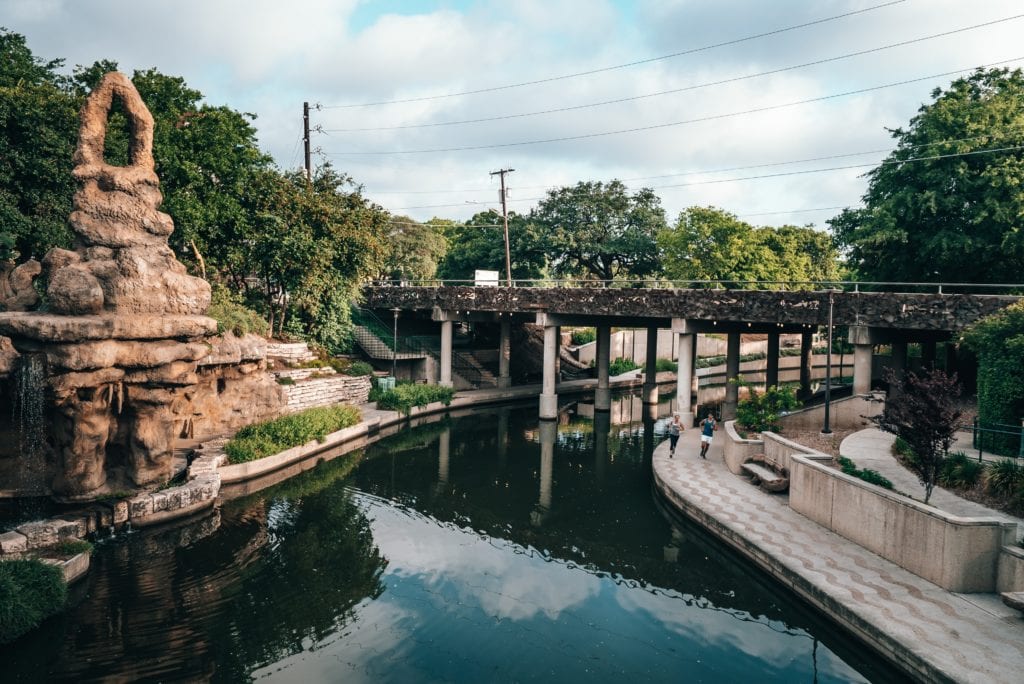 San Antonio, a modern city with a distinct Hispanic influence, is the third largest city in Texas and has grown to become the seventh largest in the United States.
Most of the downtown area is attractive, with modern skyscrapers intermingled with historic sites.
44.) Denver, Colorado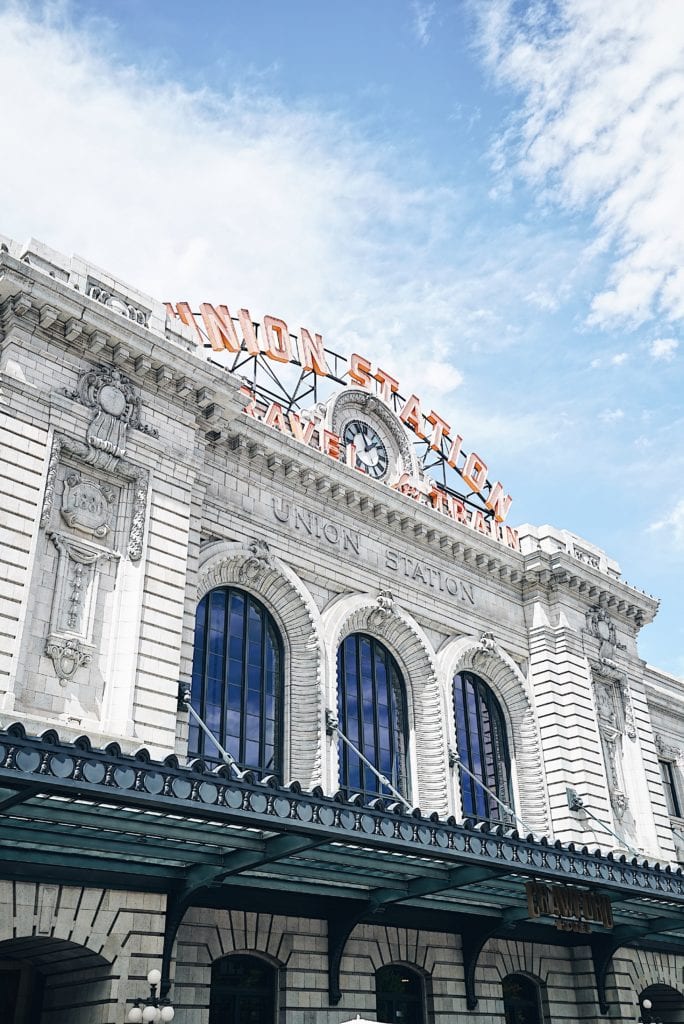 Denver is the commercial, financial, industrial, and government center for Colorado.
The downtown area is vibrant, functional and attractive, one of the best downtowns in the country in our view as a business center, an attraction for local residents, and a place to live.
45.) Nashville, Tennessee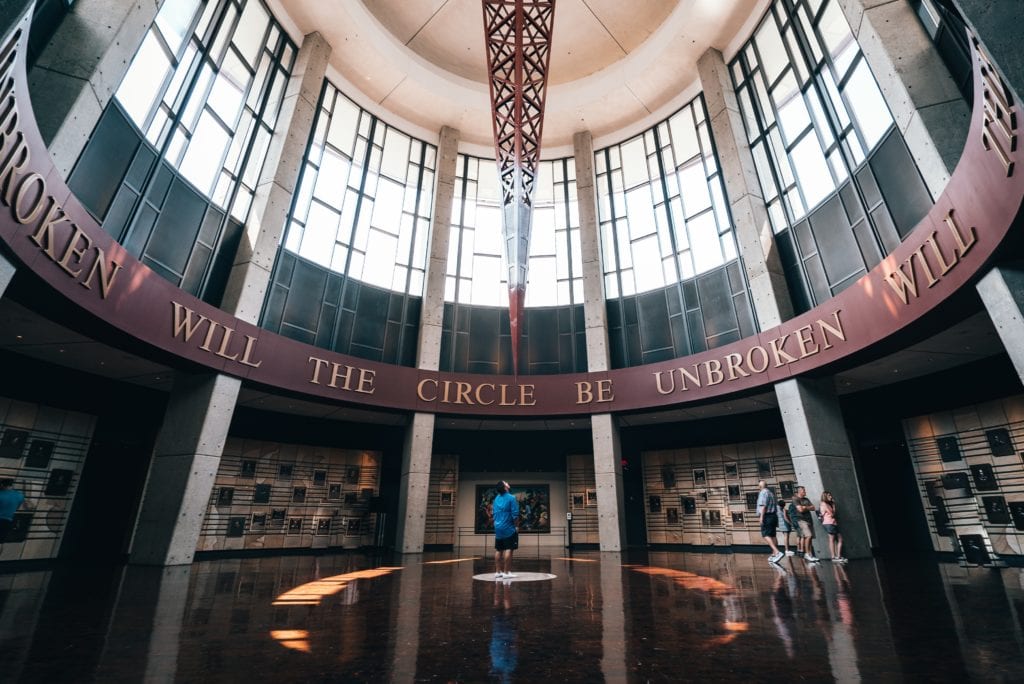 Nashville is the capital and second largest city in Tennessee. Known worldwide as the center of country music, it has long been a destination for music-related tourism.
The city has been working for some time to renovate its downtown area and attract first-class amenities.
46.) Dallas, Texas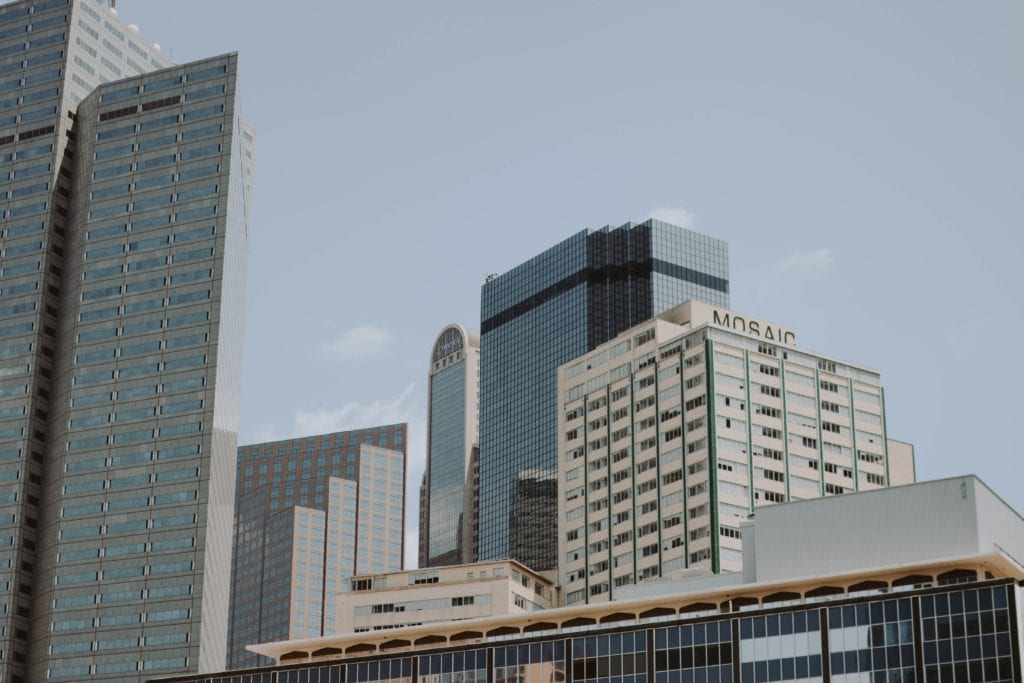 Dallas is what most people think of when they first think of Texas—big, busy, growing, cosmopolitan, rich, glitzy, and self-confident.
Dozens of gleaming downtown skyscrapers tower above the level plains, while an assortment of neighborhoods and suburban commercial centers sprawl in all directions around the city core.
47.) Phoenix, Arizona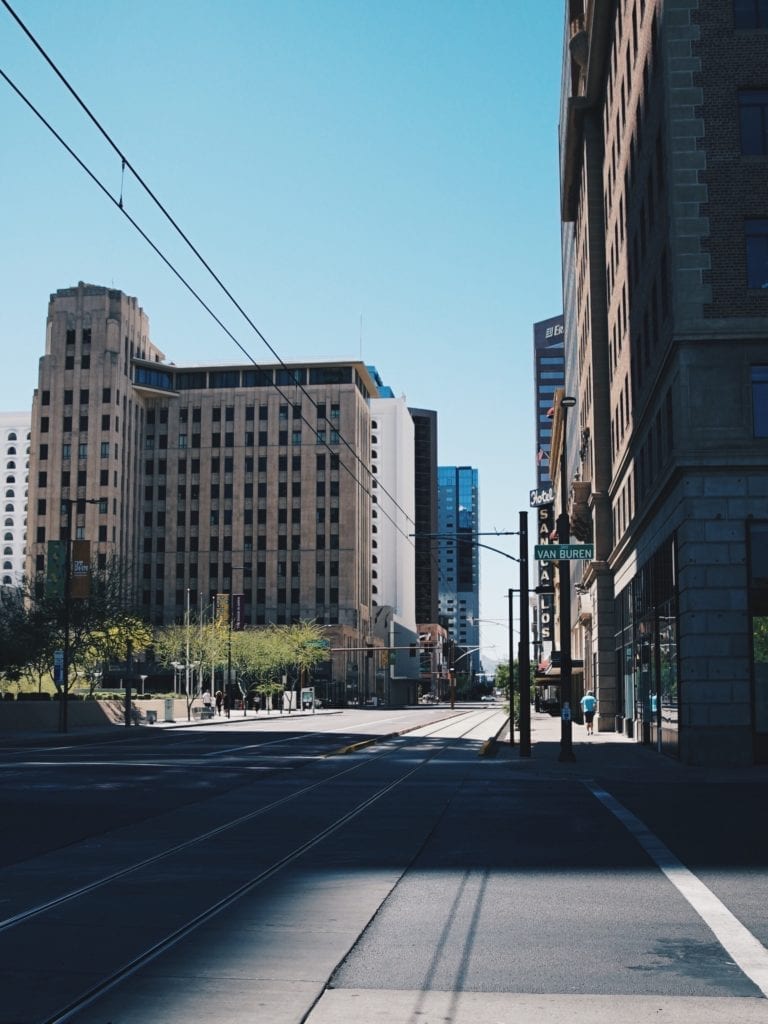 Phoenix has grown phenomenally in the past 40 years into a full-scale urban center- largely made possible by the advent of air-conditioning.
The Phoenix metropolitan area covers over 1,000 square miles. Downtown, which is fairly modest for a city its size, features a few skyscrapers, the capital, government offices, and a few quality museums.
48.) Los Angeles, California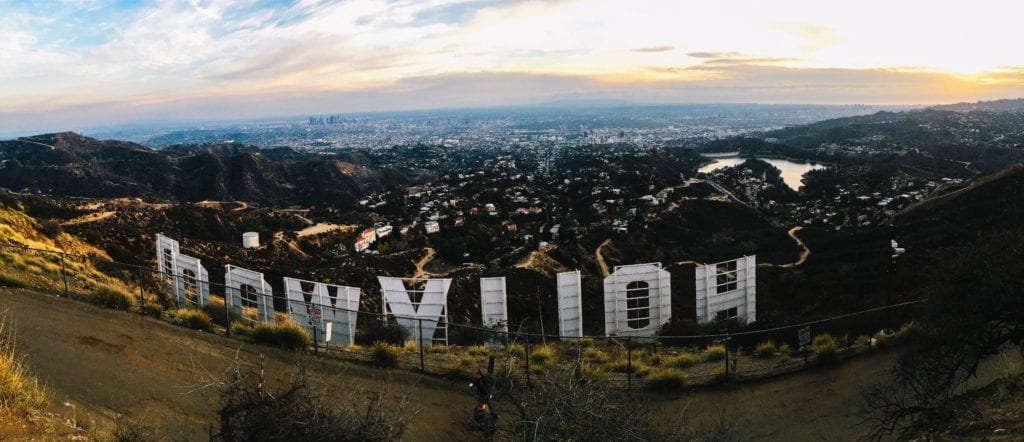 Los Angeles is a sprawling Southern California city and the center of the nation's film and television industry.
The most famous symbol is the "Hollywood" sign that overlooks parts of the city. Los Angeles has gorgeous hikes that help you stay fit as well!
49.) Myrtle Beach, South Carolina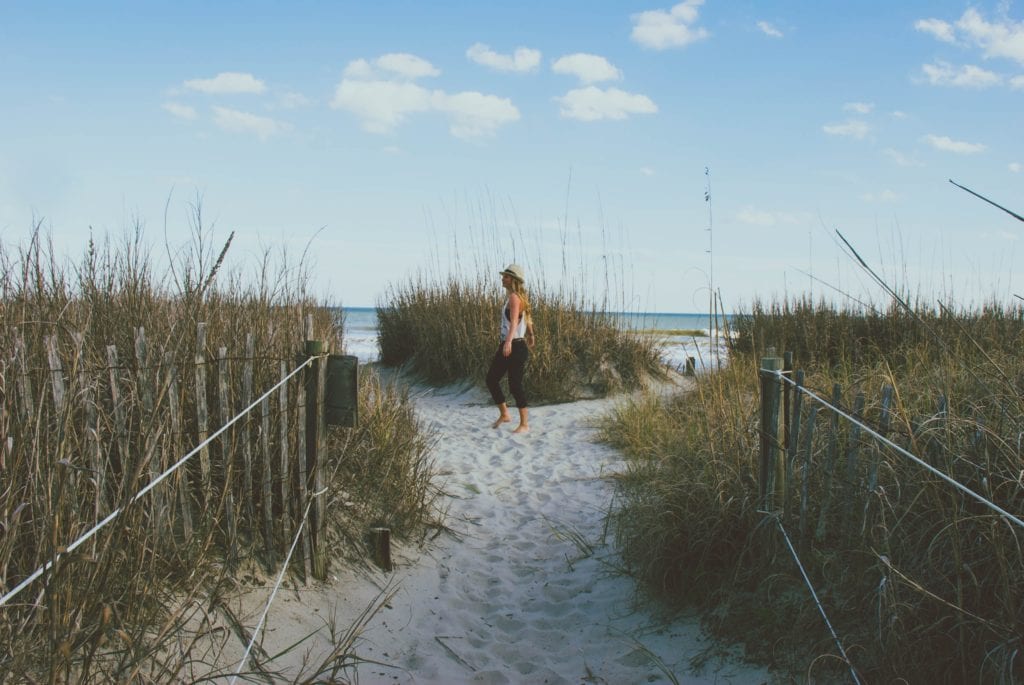 Myrtle Beach might be called the "northernmost city in Florida."
The wide, white, sandy beaches lined with high rise hotels and residences look just like a beach resort city in Florida. The area attracts some 15 million tourists per year.
50.) Green Bay, Wisconsin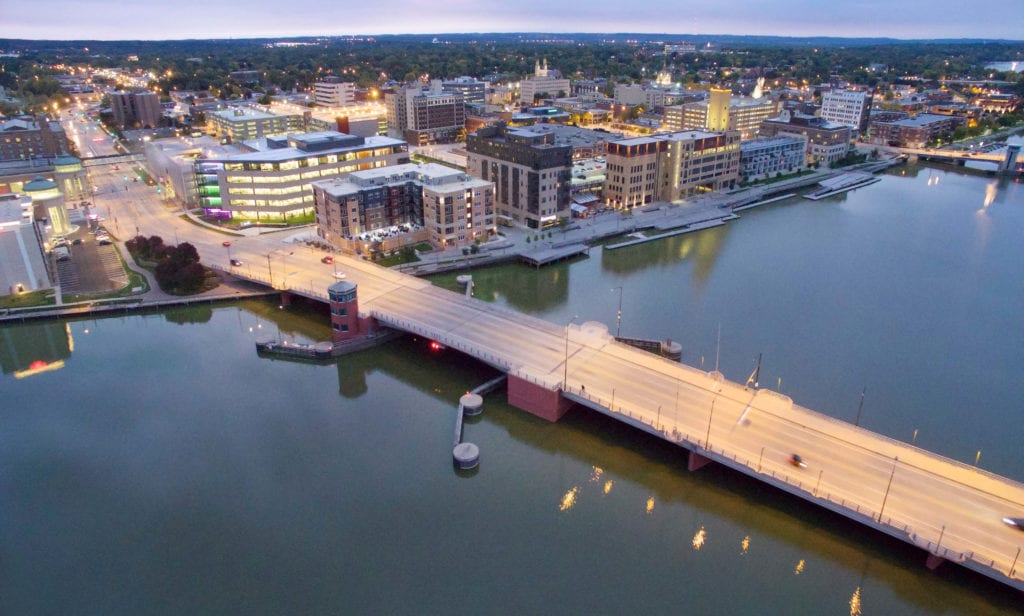 Green Bay is a mostly quiet paper, manufacturing, agriculture, and dairy town with a good labor force and a hardworking character.
It's quiet- except during the fall when the legendary NFL Green Bay Packers become a local obsession.