Tips For Staying Healthy While Traveling
Traveling can be tough on your body, here are tips for you to stay healthy during your trip and create a healthy traveling plan.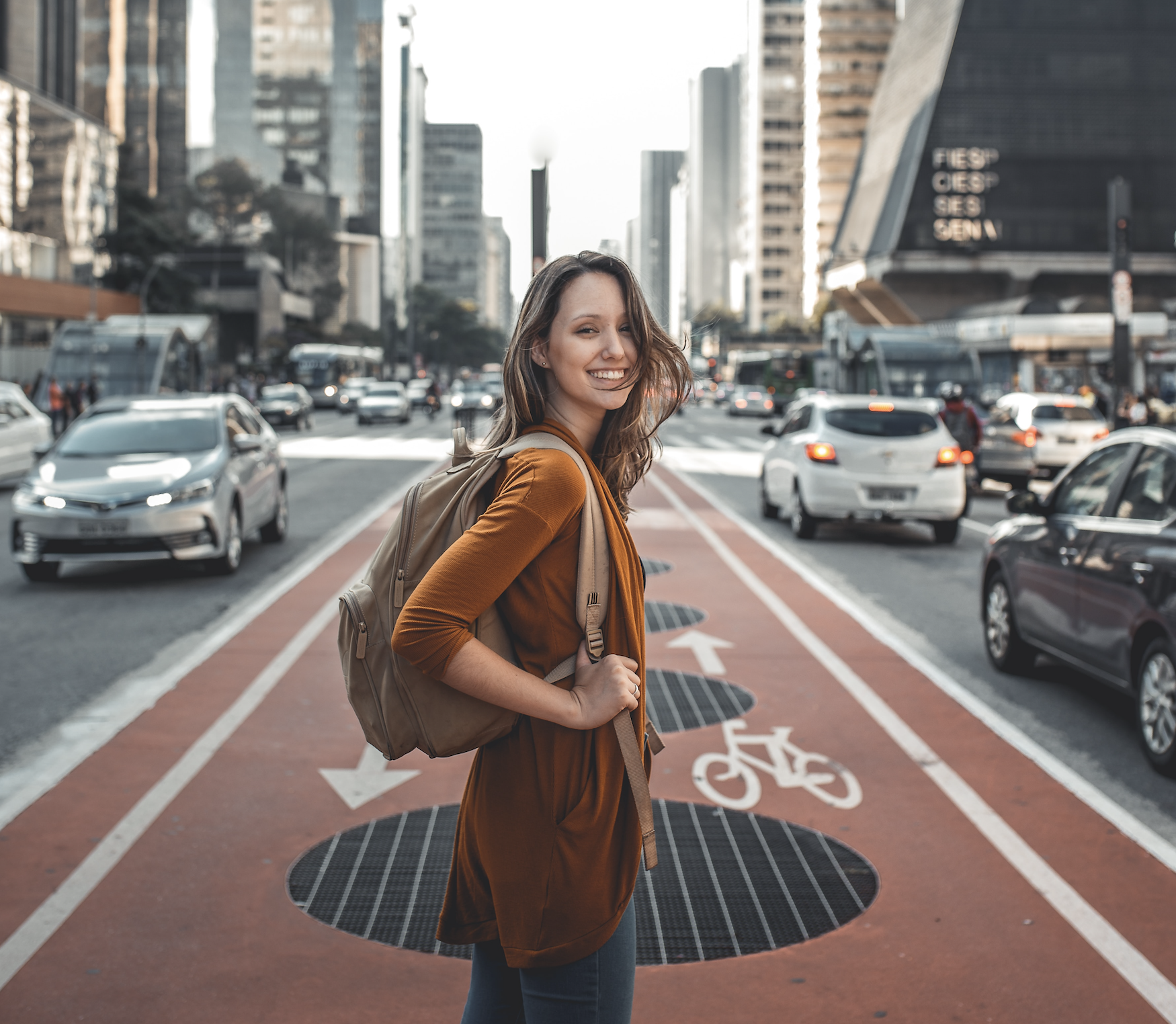 Traveling is an exciting way to see the world, but it can also take a toll on your health. From upset stomachs to sunburned skin, being away from home can disrupt your body's natural rhythm. But don't let that stop you from having the time of your life!  There is a way to healthy traveling.
READ MORE : The Best Travel Insurance Companies for Frequent Travelers
Tips to help you stay healthy while traveling:
13. Stick To A Balanced, Healthy Diet
Even when on vacation, it's important to maintain good habits. Stick to your usual diet as much as possible, but don't be afraid to indulge in local cuisine. While it's tempting to overindulge on rich sweets and savory dishes, be mindful of your health goals and avoid feeling miserable.
Eating at least one fresh meal daily, with a variety of fruits and vegetables, is crucial for your well-being. Consider opting for an Airbnb with a kitchen for the option of cooking your meals. This flexibility gives you the opportunity to prepare fresh, wholesome dishes or to stir up something that suits your dietary needs. Additionally, grocery stores in different countries can be an exciting experience, so don't be afraid to explore!
Skipping breakfast when on vacation can be a mistake. Planning ahead and preparing for any long day trips ensures that you'll be able to sustain your energy levels and avoid hunger pangs. It's about finding the right balance between treating yourself and feeding your body with nourishing meals on your travels.
12. Always Pack Snacks
To avoid being stranded without sustenance during a long hike or museum trip, pack nuts, fruits, veggies or protein bars. Visit local farmers markets or grocery stores to explore a variety of wholesome options. And even if you're left with an empty stomach, choose wisely to maintain your health and well-being.
Here's a helpful tip to keep in mind while travelling: when in doubt, if it isn't boiled, baked or peeled, don't eat it. This can help you stay away from common travel ailments like food poisoning.
Looking for some snack-spiration?Check out our ideas for healthy snacks!
11. Make Sure Your Vaccinations Are Up To Date
Making sure you're healthy and safe during your travels is crucial. Before leaving the country, it's smart to schedule an appointment with your doctor and get checked up. You may need to get vaccinated or have your immunities refreshed, especially if you're traveling to Central or South America, Africa or Asia. Essential vaccines include Hepatitis A, Hepatitis B, Typhoid Fever, Yellow Fever and Cholera.
Vaccination protects you from rare diseases you may encounter outside the US. In some cases, it may be mandatory to have vaccines, depending on your destination. It's important to get vaccinated to stay healthy and avoid any risky diseases. Additionally, you don't want to bring any serious illnesses back with you when you return home to your loved ones.
Depending on where you're traveling, you might require vaccinations for endemic diseases or malaria preventatives. If you ever have the travel question "should I get shots before I go", The Center for Disease Control can help you figure out what you need. Start early: some vaccines, such as the one for yellow fever, might only be available from the health department. Malaria prophylaxis generally has to be started before you enter the infected area and vaccinations take some time to kick in.
10. Prepare Your Meds for Customs
When travelling with medication, it's tempting to transfer them into travel containers. But, for safety, keep everything in the original bottles with labels, including prescriptions. If it came in a box, such as an asthma inhaler, bring the label or fold down the box and pack it. A doctor's note on official letterhead will make customs and security checks much easier, especially for anything requiring needles.
Be ready to answer questions at airport security and border crossings, having a spare prescription and doctor's note, if necessary. Pack medication in carry-on luggage unless it must be refrigerated. Consider splitting medication, especially when travelling with companions. In case of confiscation, have an original prescription and a doctor's letter. Ensure you have travel medical insurance that covers lost, stolen, or confiscated medication to have peace of mind while overseas.

9. Check the Laws
It's better to play it safe when traveling overseas with medications. Some countries have strict laws that might surprise you, and those caught in violation may face imprisonment — even for seemingly harmless supplements like melatonin or cold medicine.
Before your trip, ensure that your medications are legal to carry in your destination. Check the State Department's consular information sheets to know the laws of your target country, including which medication is banned or restricted. If you still have doubts, contact the embassy for clarity.
Giving the embassy a call ahead of time is a shrewd move. Spending ten minutes on the phone could save you from a lengthy stay behind bars. Be smart: pack your medications with prudence and care.
8. Consider Getting Travel Insurance to Have a Healthy Travel Trip
If you should require medical attention when traveling, insurance can be a lifesaver. While healthcare in most countries is significantly less expensive than in America, costs can still tally up quickly. Unfortunately, many travel insurance plans don't pay upfront. You must pay your bill, file a claim and wait for reimbursement as per their fee schedule. Better late than never, though, right? The good news is that companies like Travelex and World Nomads offer basic travel insurance coverage. Americans or International Students, Youth, and Teachers can opt for the International Student, Youth or Teacher Identity Card – featuring basic reimbursement insurance for international trips. If not eligible for an ISIC, IYIC or ITIC, membership with Hosteling International USA is open to all and provides similar coverage. Some airlines offer travel insurance options when purchasing your tickets. However, make sure to review what's covered before bundling them in. Additionally, you may want to consider one of these memberships for the perks and discounts that can help stretch your travel budget.
7. Drink Enough Water
Always, always, always carry your own refillable travel water bottle with you. During exciting days in new cities or adventurous trips to remote places, we easily forget to have enough water.
Make sure to rely on filtered water only, avoid tap water and skip iced cubes when you can't be sure whether they're made from tap water or not. Remember – ice is often tap water so ask for your drinks without ice. Purification tablets are a great invention and can be purchased.
We understand your worries. It might not be convenient having to pee in a public restroom or having to ask your way to a toilet in a foreign language. But your body is going to thank you big time. This goes hand in hand with the next tip …
6. Cut Down on Alcohol and Sweet Drinks
Consuming alcohol and sweet drinks is not just about the extra calories from sugar. They can also interfere with your natural sleep cycle, especially if you're already struggling with a messed-up routine due to jet lag or staying out late.
If you choose to drink alcohol, make sure you stay well-hydrated. When you're dehydrated, the body loses water, and too much liquid exits through our cells than what we consume. This, in turn, forces the body to work harder to cool off, ward off infections, and fight tiredness.
Having said that, don't deprive yourself of the pleasures of holiday indulgence. Instead, stick to water when possible or consume in moderation. By doing so, you can make the most of your vacation while still taking care of yourself.
5. Protect Your Skin
Taking care of your skin after a vacay is essential, but don't overlook the dangers of long-term sun exposure. Shield yourself with a hat and lightweight clothing. Carry travel packs of sunscreen or shop locally. And don't forget, asking the hot guy from the hotel pool to help you put sunscreen on your back could be a winning move, if you know what I mean. 😉
4. Walk Everywhere and Exercise Daily
Don't stress about the lack of a gym! Walking is one of the best exercises. Now that bikini season's here, why suddenly be lazy? Take the stairs always, and benefit from all the free fitness classes on YouTube. After working hard all year to prepare, stay on track, and keep pushing!
Try Yoga With Adriene and fall in love with the way your body moves and feels after a fun workout. Then enjoy the rest of your day being lazy on the beach.
3. Combat The Jetlag
Jet-lag is a mood-killer we all dread. But, fortunately there are ways to make crossing time zones less intense. Before your flight, switch to your destination's local time on your phone or watch.
Once you've arrived, force yourself to stay awake until it's really time to go to bed. If you land early in the day, consider taking a quick nap – just enough to ensure you won't feel like a train wreck.
During your flight, drink plenty of water or juice to stay hydrated and avoid alcohol at all costs. Opt for a cozy sweater and settle in for a nap. Rather than tea, coffee, or soft drinks, consider fasting.
With these tips, you can arrive at your destination alert and ready to hit the ground running! To help, we've got a list of items flight attendants recommend bring on your carry-on!  It does wonders for when you arrive at your destination, well rested and ready to explore!
2. Create Smart Sleeping Habits
Many travelers forget or underestimate how vital it is to get enough sleep. When exploring new destinations, you cross time zones, lug around heavy bags, and walk several miles each day, among other activities. And once you finally shake off the jet lag, it's important to ensure you get quality snooze time. Both short and long trips require your mind, body, and spirit to recharge. So pay attention and give yourself plenty of rest.
1. Time for a Digital Detox
One easy way to stay healthy while traveling is to switch off from the digital world for a while. Put your phone away, and try a refreshingly offline activity like analog photography. It's an excellent opportunity to take a break and fully immerse yourself in the present moment.
Your mind will thank you for the rejuvenating detox, enabling you to embrace the holiday stress-free. Enjoy your vacation, make the most of your new-found time and keep healthy!
You've got more tips? Feel free to share them with us in the comments below!