5.) Protect Your Skin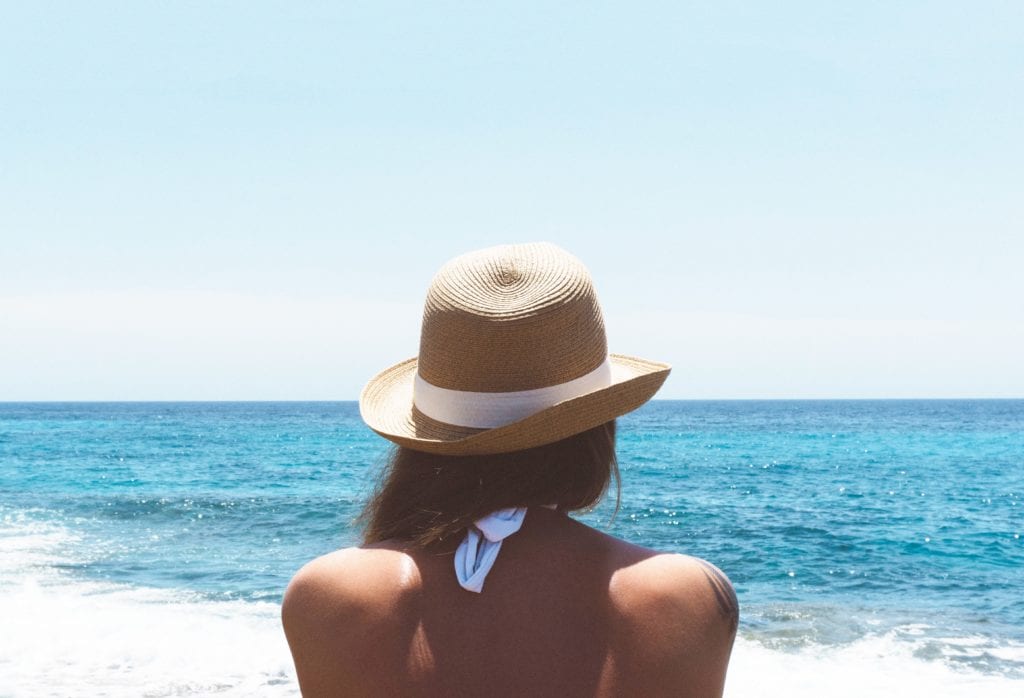 We get it. You'd like to show up at the office with that post-vacation glow and a jealousy-provoking tan. But don't take the aftermath of long, unprotected exposure to the sun too lightly.
Wear a hat and cover up under lightweight clothing. Bring travel packs of sunscreen or buy them locally. Don't be shy to ask the hot guy hanging out in the hotel pool to help you put some sunscreen on your back. It all has its perks.