The Hidden Gems of Europe: 10 Must-See Places To Visit This Summer
Are you looking to beat the crowds in Europe this summer? We've listed the top hidden-gem cities for Europe travel that you can explore without breaking the bank or getting swept up in throngs of tourists. Check it out!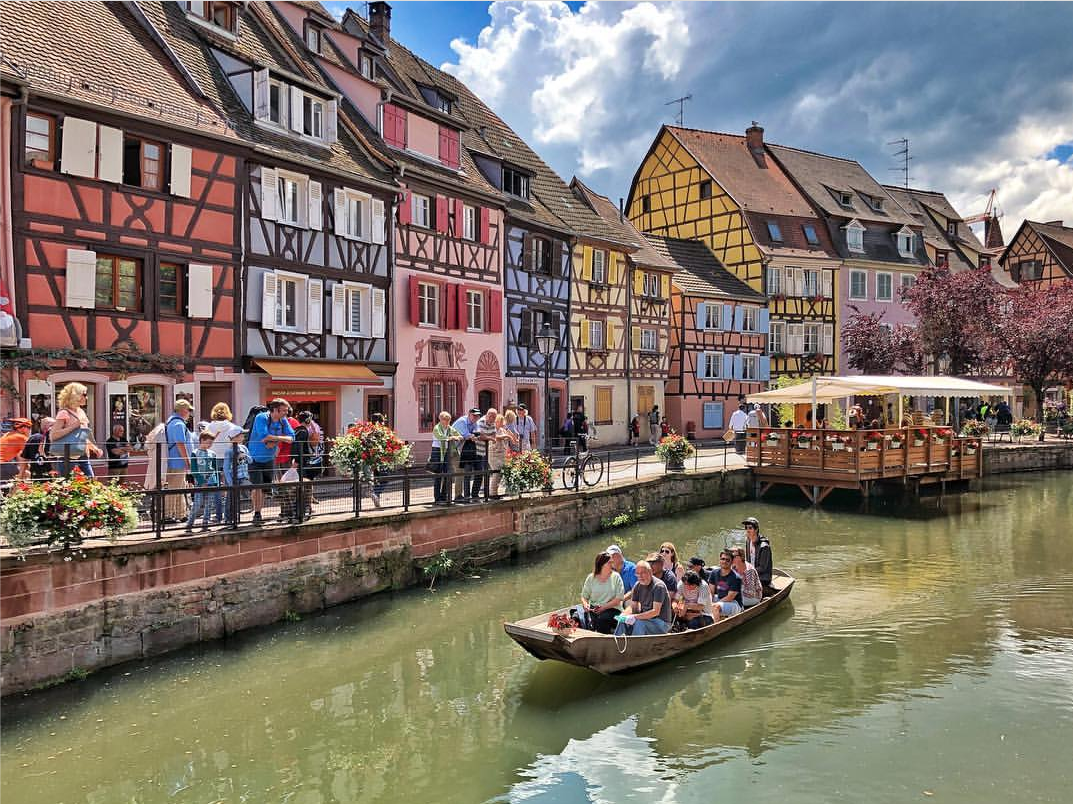 Thinking about Europe travel this summer? Classic tourist spots are becoming busier year after year, making your relaxing summer getaway seem anything less than, well … relaxing. In regards to Europe travel, instead of fighting for a dinner reservation or Instagram-worthy shot among the crowds of tourists, we are happy to inform you of some great alternatives to the common summer hotspots that won't leave you the slightest bit disappointed.
We have listed 10 hidden gems of Europe, places only known to those off-the-beaten-path adventurers and local communities.
Here is how to avoid the tourist rush this summer and take that relaxing vacation you always wanted:
10.) Riquewihr, France
Classified as one of the most beautiful villages in France, Riquewihr is a medieval town situated in the heart of the Alsation vineyards. It contains cobblestone streets that lead to plenty of wine shops and tasting rooms.
Riquewihr served as a wine trading hub throughout its history. Since it's surrounded by forest and mountains, you can simply walk outside of your hotel and partake in the natural surroundings.
9.) Zaanstad, Netherlands
Everyone knows the popular touristic city of Amsterdam but just north lies the city of Zaanstad. It is composed of several villages in the middle of canals, giving visitors a peek into life outside the big city.
The perfect place to stay for a few nights or a day trip, it has been known to be a romantic couples getaway.
8.) Tavira, Portugal
If you are looking for a calm destination, away from the crowds of tourists that flock to the beautiful Algarve Coast each year, then Tavira is the perfect place for you.
The town extends along the banks of the Gilao River and has a mix of architecture with a Moorish influence. Tavira offers visitors the chance to walk along the pretty cobbled streets, dine-in restaurants in the historic center, as well as visit the small locally owned shops.
7.) Camogli, Italy
Located on the west side of the peninsula of Portofino, Camogli is a slow-paced fishing village and an hour drive from the beautiful tourist hotspot of Cinque Terre. It has been one of the best-kept secrets among the locals for years.
Indulge in a variety of cafes and shops, or admire the pastel-painted houses along the seafront.
6.) Zadar, Croatia
Beat the summer tourist crowds by paying a visit to Zadar, a city rich in history and natural beauty that's also known as Croatia's coolest city.
Zadar has the reputation of being a quieter and cheaper version of its neighbor Dubrovnik, so venture here to hike the natural parks, trek waterways and enjoy the outdoor terraces.
5.) Kutna Hora, Czech Republic
Located only one hour from the well known city of Prague, Kutna Hora has more to offer visitors than meets the eye. The center of the city was part of the UNESCO World Heritage list in 1995, and is called "the city of silver," receiving that nickname after the earliest traces of silver were found here, becoming the second-richest city in the Kingdom of Bohemia.
Whether you are planning a day trip to check out the sites, or want to partake in the country's rich history, Kutna Hora is a place not meant to be missed.
4.) Gdansk, Poland
Known as one of Poland's most beautiful and charming cities, Gdansk rests along the Baltic Sea. Lesser known to tourists but popular among locals, this city is packed with colorful architecture and history. It also is home to some of the best museums in Poland, and it has a vibrant street art scene.
Take a stroll along the river to see the lovely outside cafes and fancy yachts.
3.) Tbilisi, Georgia
This striking capital is one of the best travel destinations in Europe. Tbilisi is full of warm-hearted people, the beautiful countryside, and a great nightlife scene. It's cobblestone old town and diverse architecture reflects it's complicated history, and now has a population of 1.1 million people.
Tbilisi has a mix of 5 star international hotels and backpacker hostels, a city meant for every type of traveler. Visit Tbilisi to see the galleries, parks, and plazas.
2.) Valletta, Malta
Malta is a tiny island located in the middle of the Mediterranean Sea. Small and beautiful, Malta gives the promise of sunshine all year long, while the rest of Europe can be dark and cold during the winter months. It's capital city of Valleta is culturally rich, with a combination of locals and foreigners.
Also known as a UNESCO World Heritage capital, Valletta offers visitors a range of things to do, from exploring the visual arts and music events to cozy cafes and a mixture of outdoor and indoor activities.
1.) Granada, Spain
Spain's well known cities of Barcelona and Madrid attract visitors from all around the world every year, who wants to indulge in the rich Spanish history and cosmopolitan lifestyle. But located in the south of Spain, in the region of Andalucia lies the real hidden gem of Spain, a small city called Granada. Granada is most well known for the Alhambra, a palace and fortress complex. It was owned by Sultans many years ago and displays a beautiful example of Islamic art and architecture. Surrounded by mosaics and glorious gardens, it is considered by visitors to be a must-see when visiting Spain.
Furthermore, the burg surrounding the Alhambra doesn't fall short either. It's a very walkable city, so venture along the cobblestone streets and find yourself immersed in various choices of restaurants, shops and bars. Most bars offer free tapas with the purchase of a drink in the evenings. Explore the narrow white streets and Arabic tea rooms. There is an endless amount of beauty in Granada, which makes this city the No. 1 hidden gem in Europe travel.