Top 5 Hidden Hong Kong Nature Areas
You might be surprised to learn that Hong Kong has beautiful miles of beautiful green jungles. We countdown the top 5 best parts of Hong Kong nature.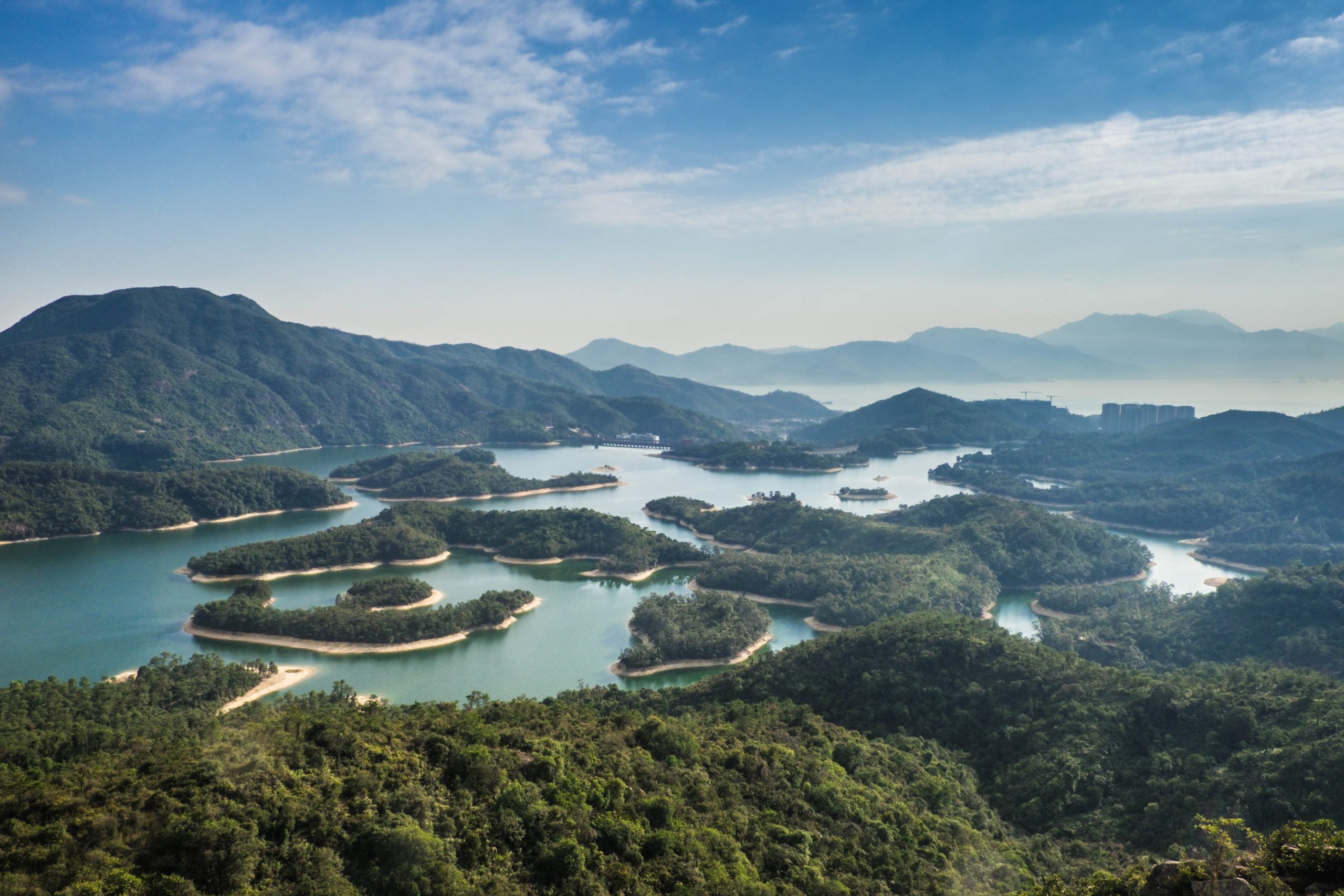 Know of any Hong Kong nature spots? Since Hong Kong has a reputation as an overpopulated concrete jungle, you might be surprised to learn there are a few. Actually, there are plenty of green spaces around Hong Kong; in fact, over 60% of Hong Kong is mountains and nature. Once you venture outside the city center of northern Hong Kong Island and the high-density Kowloon, there are many surprises waiting for you.
Here are five best-kept-secret Hong Kong nature areas ready to restore and relax you, and serve as a respite from the big city.
5.) Four Consecutive Pools and Falls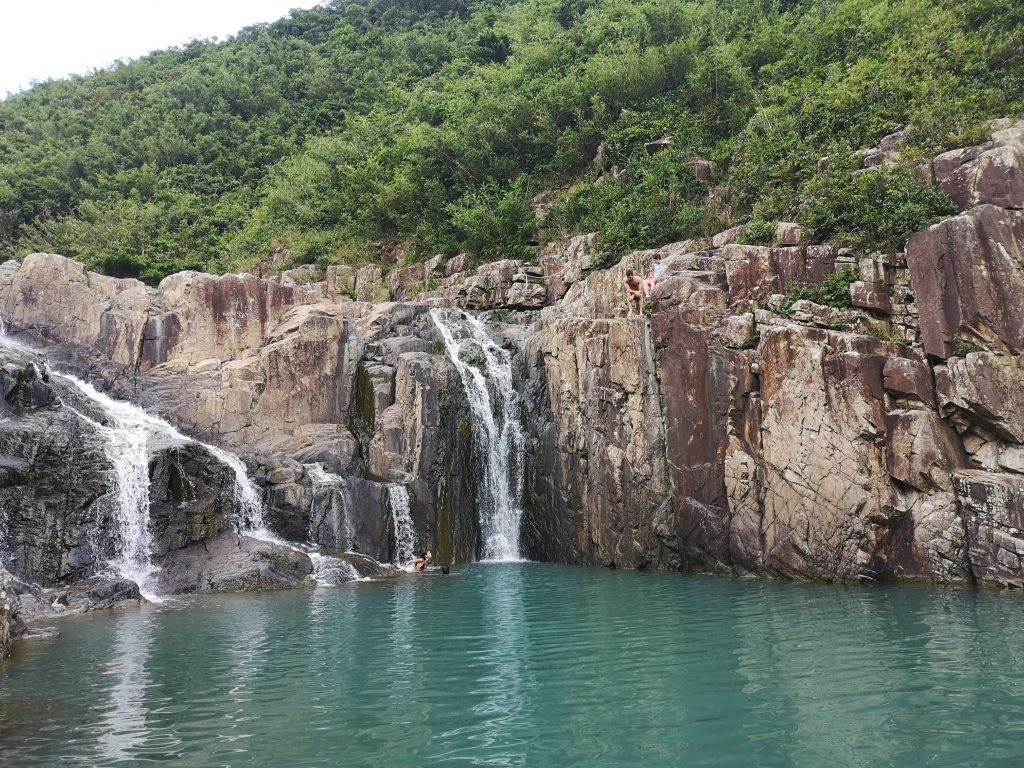 The Four Consecutive Pools and Falls are exactly what they sound like: four gorgeous pools linked by waterfalls large and small, hidden in the hills of Sai Kung. With dramatic gray cliffs and turquoise water, the main pool makes for an excellent place to cool off after the hike in, though one must be careful of the slippery sharp rocks. You can get a great panorama of the rock pools and beach from the top, and while many daredevils cliff-jump here, it is important to note that it isn't safe to do so. Plus, accidents have happened, especially since the pool is small, shallow and often crowded with people on the weekend.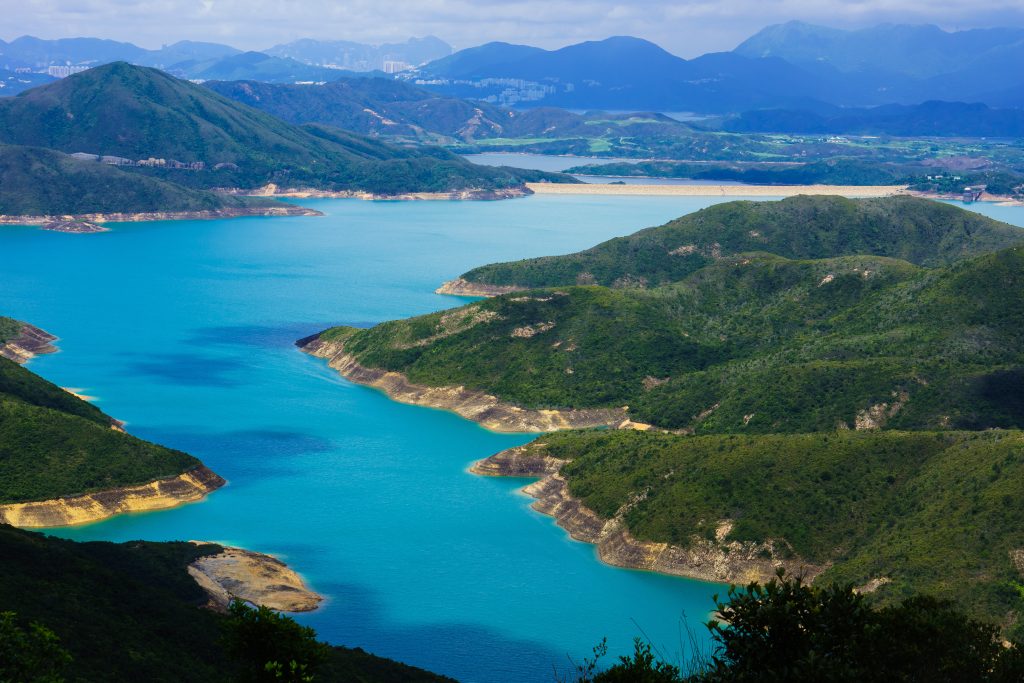 The trail that the Four Consecutive Pools and Falls is located on is called the Luk Wu Country Trail. It is a short but difficult climb up from nearby Sai Wan Village on a narrow rocky path, though you can also choose to hike the extent of the trail. To get to Sai Wan Beach, take a taxi from Sai Kung town center to Sai Wan Pavilion and hike the rest of the way in.
4.) Wu Kau Tang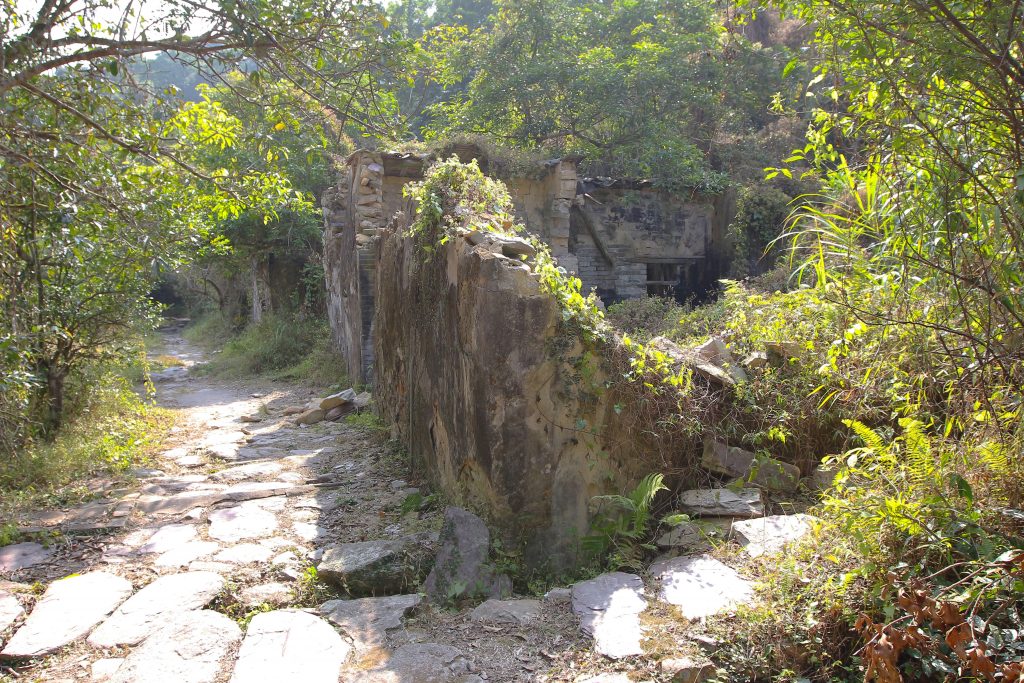 If you're looking for an easy, casual venture into Hong Kong nature, look no further than Wu Kau Tang in the Tai Po District in New Territories. A protected marine area and a geopark, it is also a great educational trail that deepens one's understanding of Hong Kong's natural habitats and geology. The hike is ideal for beginners, with its flat terrain, though it does take five hours to travel the entire trail. It is particularly popular for families, and you can find many sea critters in the mangroves and on the beach during low tide.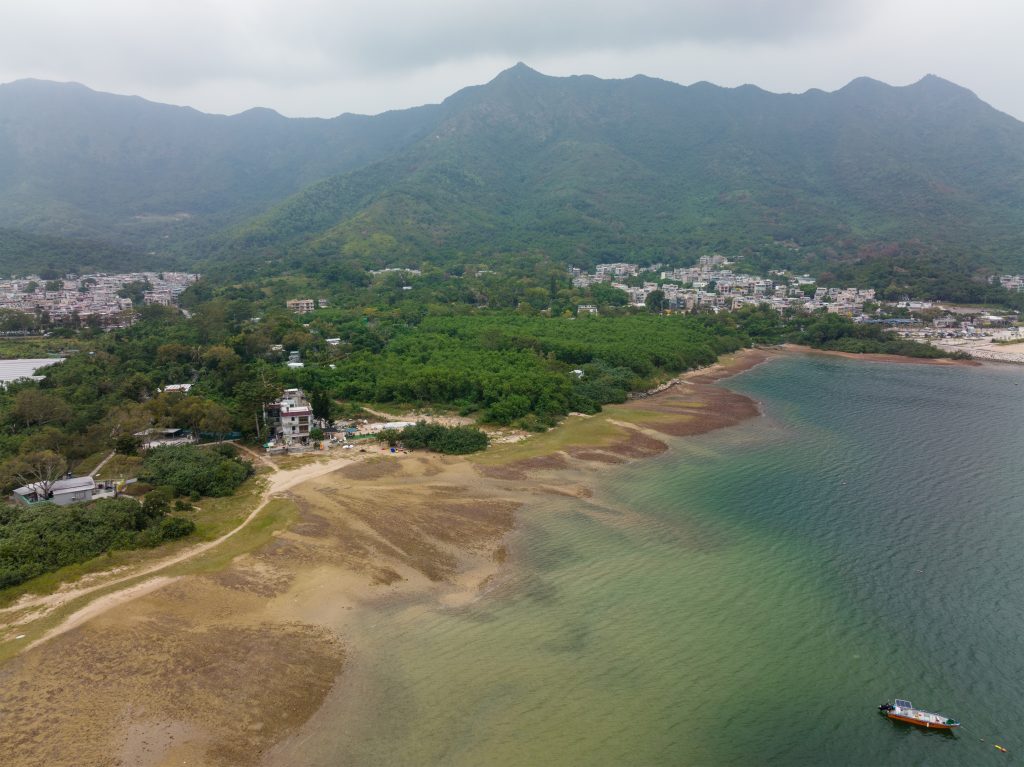 Aside from the coast, there is also a field of endless reed that rivals Nam Sang Wai in front of the Sam A Village, one of the four historic villages along the trail. You can admire the view from a local restaurant while enjoying a home-made tofu fa. The best way to get to the hike is to drive to the nearest parking lot. Alternatively, take the 20R minibus from the Tai Po Rail Station and get off at the Wu Gau Tang stop.
3.) Long Ke Wan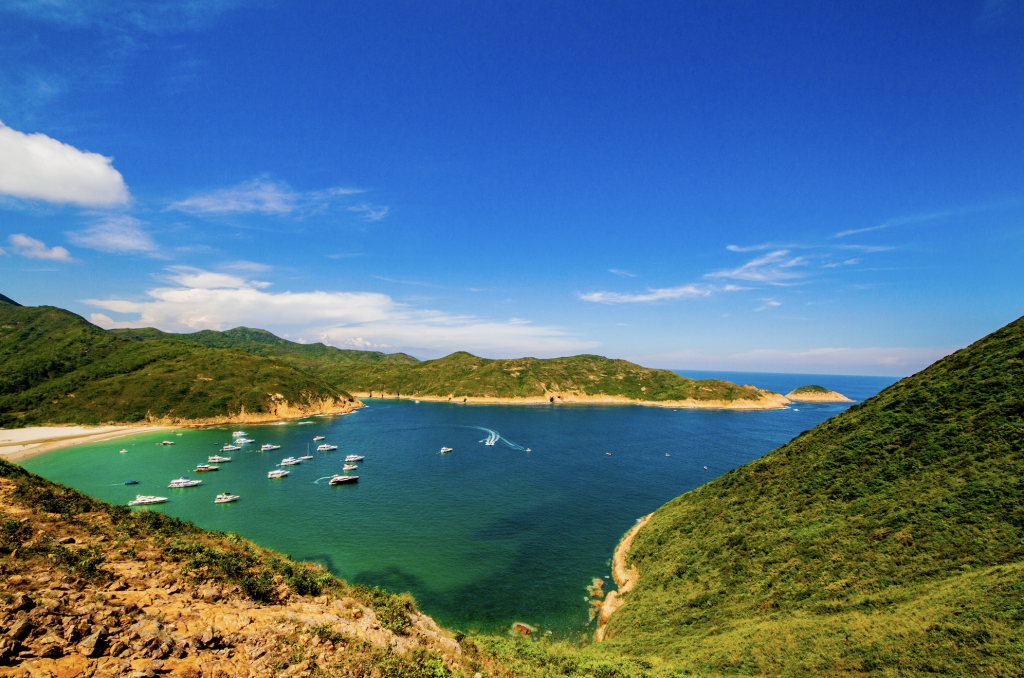 Arguably one of the most beautiful beaches in Hong Kong, Long Ke Wan is a slice of paradise that feels like it belongs in Palawan, Philippines, or Hawaii. It is the crown jewel of Sai Kung's many beaches and Hong Kong nature with a more-than-300-meter stretch of pristine sand.
You can camp at the back of the beach under the trees or just visit here for the day to swim. You can even charter a boat to go to the bay for a quick trip! Funny tidbit: Occasionally, a herd of cows wanders onto the beach, nosing through people's belongings. The only reason this beach isn't swamped with people is due to how difficult it is to get in. you either have to get a 45-minute speedboat from Sai Kung Town or take a taxi into the East Dam of the Highland Reservoir and hike for 30 minutes.
2.) Nam Sang Wai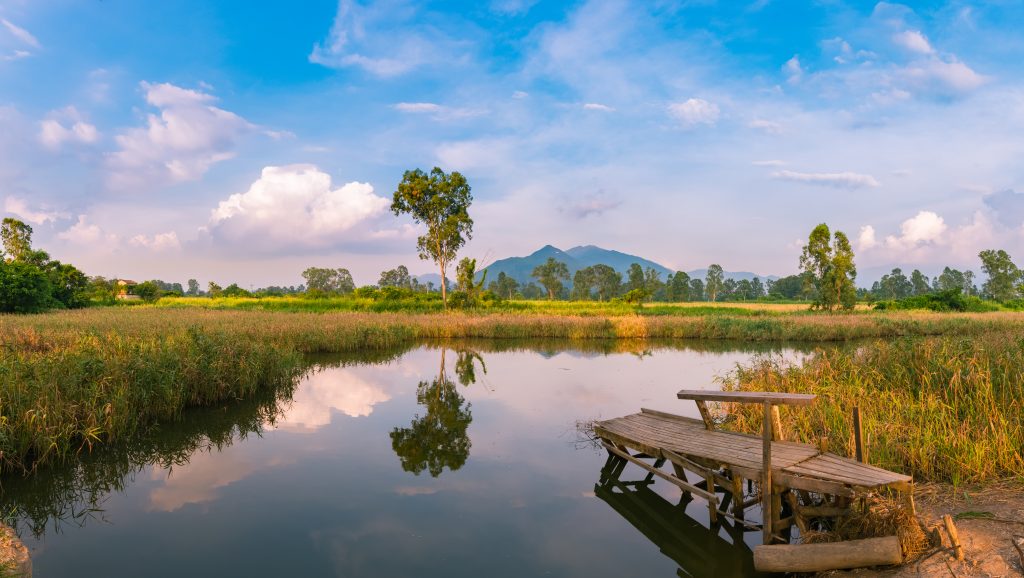 Nam Sang Wai used to be one of the many pond areas around Yuen Long, deep in the northeast New Territories until an entrepreneurial local decided to build a pier in one of the ponds. Once the pond was surrounded by lush reed and then a forest, Nam Sang Wai resembled a hidden oasis from the city nearby, attracting people to hike or cycle here to enjoy the vibe. It is especially popular among bird-watchers and photographers, who are often found along the single-lane road in. It is also an ideal spot for a picnic or to fly a kite.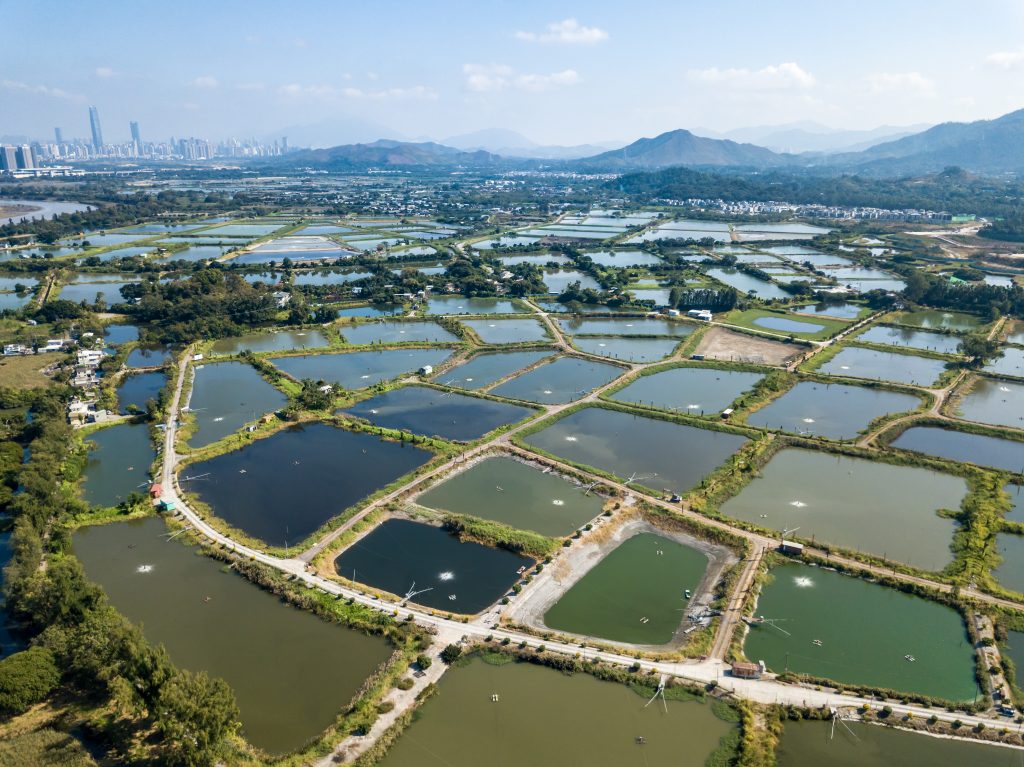 The park has since installed a fence in front of the pier as a precaution against people falling into the water. To get here, it's best to rent a bicycle from one of the many rental shops outside of Yuen Long Rail Station. The owner will give you directions to Nam Sang Wai from there, and you'll pass by the YoHo Mall before turning left along a small river. Alternatively, you can take a taxi to the start or end of Nam Sang Wai road and walk in. The highlight, aside from the pier, is getting on the ferry (for a small fee) along with your bike across Shan Pui River. It is run by locals who still live along the river and is the only river-crossing ferry left in Hong Kong.
1.) Ninepin Islands
If you ask most people from Hong Kong, it is likely that half of them had never heard of the Ninepin Islands. Representing a different side to Hong Kong nature, they are a group of 29 islands of volcanic origin in the Sai Kung District in the South China Sea, none of which are inhabited.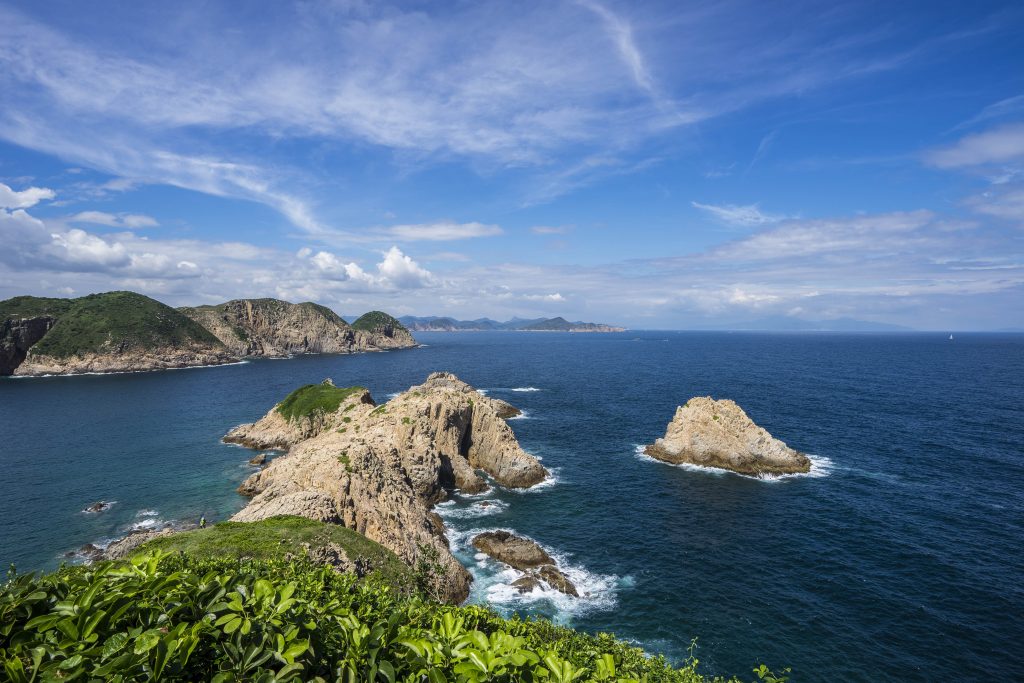 These islands are most famous for their rock formation, with columnar jointing and weathering resulting in unique shapes. The two islands you can dock on safely are the North and South Ninepin Islands. North Ninepin Island features rock formation areas big enough for people to lay on, and a beautiful lighthouse. South Ninepin Island is home to the most famous T-Rex-shaped peninsula, as well as the King Kong Head and a fish-shaped small island just offshore. There are a few caves you can hike to, and a beach to relax on (you can find more on the Ninepin islands here.)
You can only visit these islands between the months of May to September, as sea conditions make a visit undesirable otherwise; also, there are no public boat or ferry services then, so to get there you would need to join a tour or charter a boat.
Surprised at all the nature-heavy locales waiting to be discovered in Hong Kong?