5 Gorgeous Los Angeles Hikes You Have To See To Believe
Hiking in Los Angeles may not be the first thing that pops into your mind when planning a SoCal vacation or fun weekend adventure, but the greater LA area has countless trails, canyons and mountains with beautiful views for outdoors enthusiasts.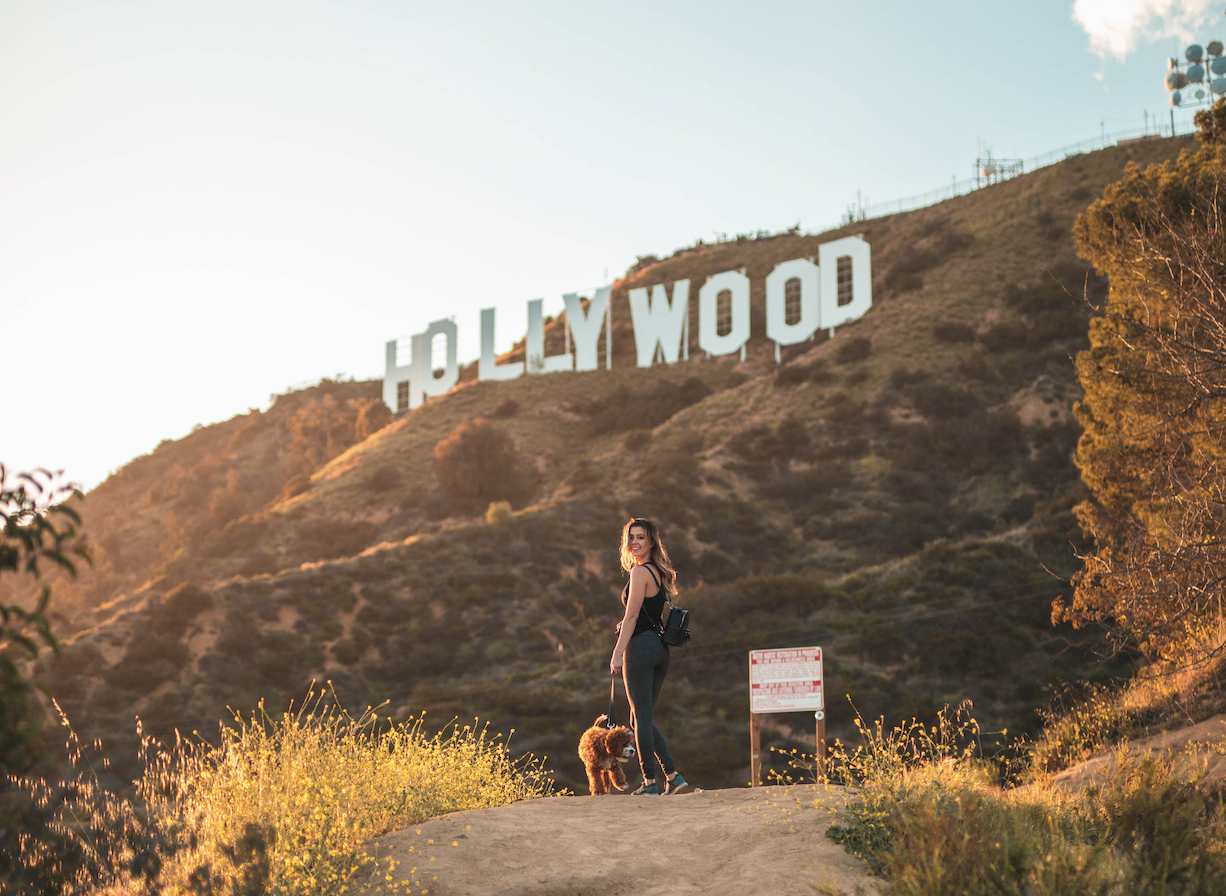 Southern California: home to sandy beaches, movie stars, Disneyland, nearly constant sunshine and … incredible hikes? Hiking in Los Angeles may not be the first thing that pops into your mind when planning a SoCal vacation or fun weekend adventure, but the greater LA area has countless trails, canyons and mountains with beautiful views for outdoors enthusiasts. Plus, each one offers something a little different to its visitors.
If you're hoping to get some fresh air and a little exercise this weekend, here are five Los Angeles hikes that are sure to give you the experience you're looking for.
5. Runyon Canyon In Hollywood
If you're looking to make a few celeb sightings while on your hike, Runyon Canyon in the Hollywood Hills is your best bet. Plus, it's the quintessential LA hike, so if you're looking for some classic views your friends will all recognize on Instagram, this is the place to go. And they know it too — the Canyon's trails website even has directions for hikers whose main priorities are snapping selfies at the two most famous lookouts: Clouds Rest and Inspiration Point.
Runyon Canyon Fire Road, East Ridge Trail and Western High Way Trail are the three main routes hikerstake, but there are many lesser-known trails to explore if you want to go on a bit of an adventure. There are also on- and off-leash areas for dogs if you want to bring your furry friend along.
That being said, it can get extremely crowded and there is absolutely no shade or bushes to pee behind if you didn't plan your hydration well enough.
4. Millard Canyon Falls Trail In Altadena
If you're not the most experienced hiker, the Millard Canyon Falls Trail is a good place to start. It's a quick, 2.6-mile hike that's heavily shaded (providing much-needed refuge on SoCal's hottest days) and features a gorgeous waterfall — but that's not to say you can't make the hike more challenging or extend your day by hopping on another one of the countless trails in the Angeles National Forest.
This trail is much less busy than Runyon Canyon and offers rest areas with tables, making it a great option for hikers who want to bring kids along. And yes, this is a great hike to bring your dog on, too.
3. The Grotto Trail In Malibu
The drive to this trailhead is stunning on its own with a view of mountains, canyons and the ocean. Malibu isn't known for its scenery for nothing.
Similar to the Millard Canyon Falls Trail, Malibu's Grotto Trail offers visitors the prize of a beautiful waterfall, but it's a little bit harder to get there. There are some places the trail isn't clearly defined and a few areas where hikers have to navigate slippery rocks. There's also a taste of adventure for those who want to try their chance at climbing the Grotto's large boulders at the end.
Even so, the trail is still doable for kids with just a little bit of handholding … but you should maybe leave your dog at home.
2. Bronson Caves In Hollywood
Okay, so Runyon Canyon was fun and you think you may have seen a Kardashian on your way back down, but if you're looking for something a little more touristy, the Bronson Caves are waiting for you.
Located in LA's Griffith Park, Bronson Caves is most famously home to the Batman Batcave in the 1960s TV series starring Adam West, but it's also been featured in countless westerns and science fiction films over the years. Its credits include Twin Peaks, Mighty Morphin' Power Rangers, The Dukes of Hazzard and Invasion of the Body Snatchers.
Oh, and you can see the Hollywood sign clearly from the mouth of the cave. Two tourist attractions in one? What more could you want from a hike?
1. Mount Baldy In The San Gabriel Mountains
You're right, these hikes have all been pretty easy so far. But this one is perfect if you're looking for a bit more of challenge.
Mount Baldy's summit is the highest point in the San Gabriel Mountain range, making it a rite of passage for many SoCal hikers. There are two major routes to get to the top, both starting from the same place: the Sky Hut Trail, which travels up the Baldy Bowl, and the Devil's Backbone Trail, which travels up the Baldy Notch. Not intimidating at all, right? Hopefully you're not scared of heights.
But if you're feeling a little bougie and/or lazy, you can skip about 1,500 vertical feet of the hike by paying to ride the ski lift that carries visitors up the Notch in the summer when the lack of snow renders its normal function irrelevant. (That might be considered cheating, but in the world of fitness, the only person you're cheating is yourself.)
Plus, when you get to the top of the Notch, you can grab breakfast, lunch or dinner at the (wait for it) Top of the Notch Restaurant and Bar. You can sit inside or on the patio, but we have a feeling you'll want to be outside to admire all of the nature you just conquered.
Not sure if you're prepared? Check out the five must-have items you need for your next hike. You never know when they'll come in handy!