19.) Eat Street Food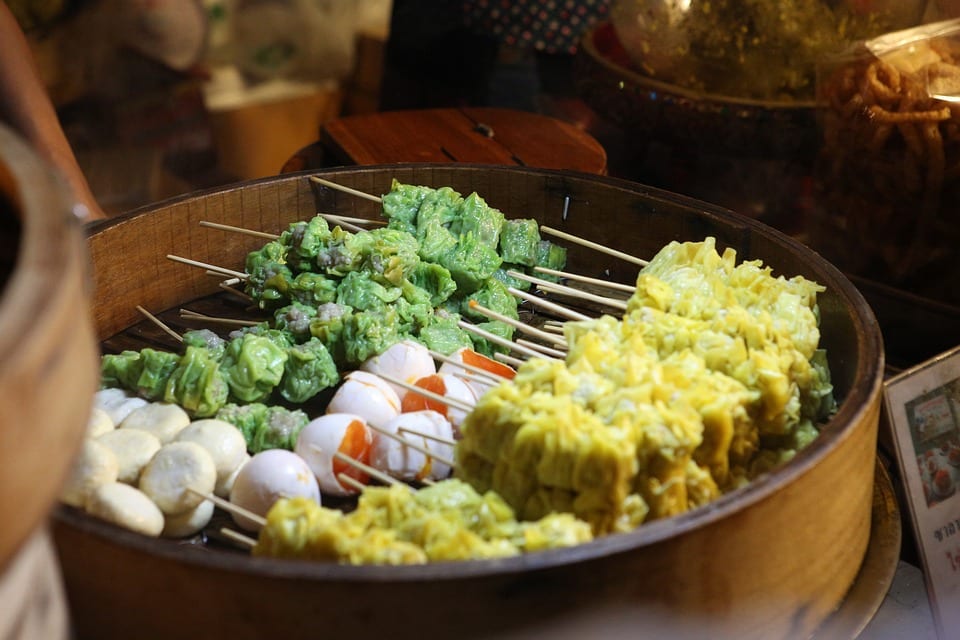 Street food, especially in Asia, will often cost less than a dollar. Not only is street food the best way to save money and travel cheaply, it a great way to taste and immerse yourself in local cuisine and tradition.
Street food is arguably some of the best authentic food in the world. It is also a brilliant sensory experience. Watch the vendors cook food openly on the street, and take in the sights and smells. Grab yourself a plate and enjoy the delicious freshly cooked meal while sitting comfortably on a plastic chair.