Insider Tips for Booking an Airbnb for Your Next Trip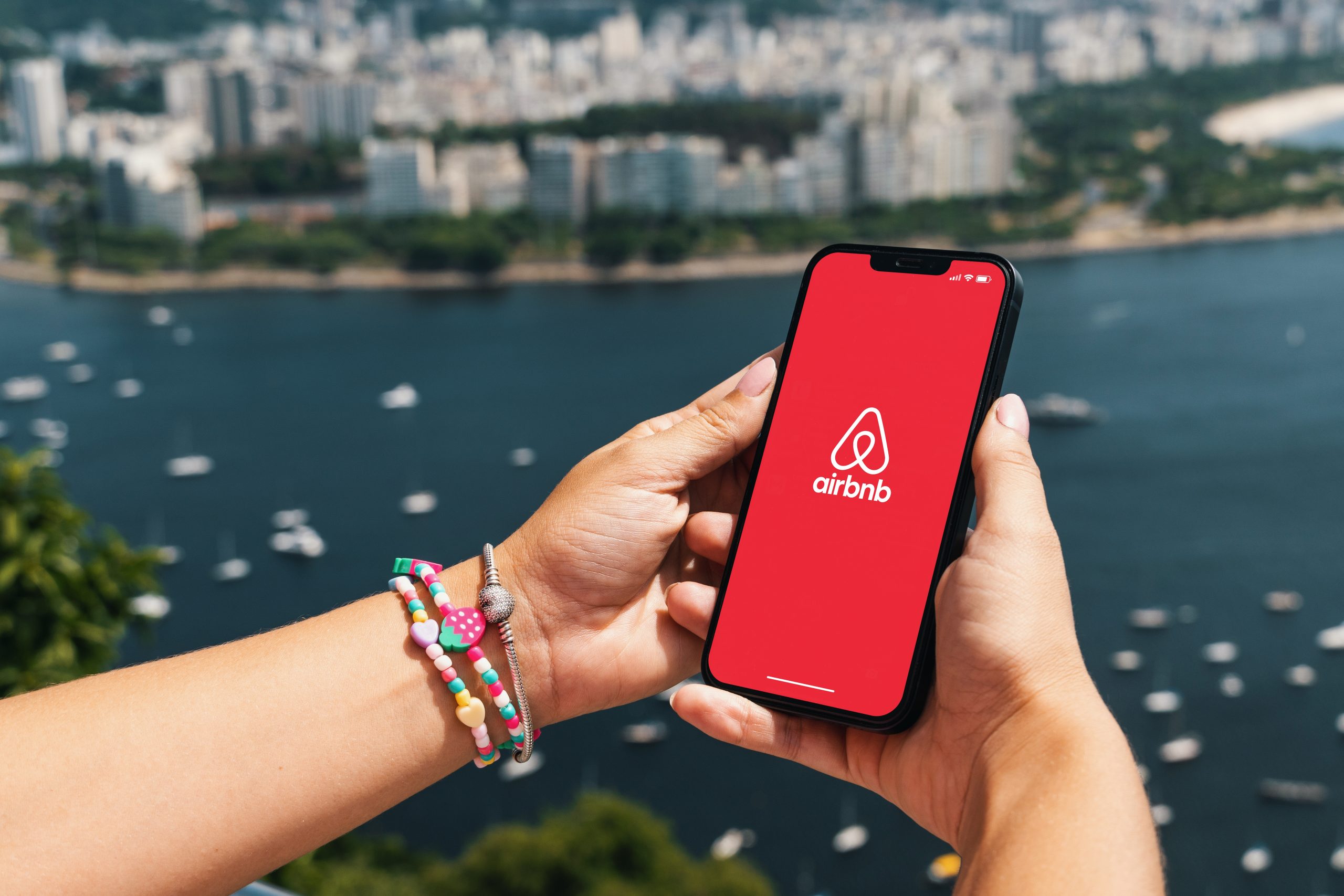 Booking accommodations in a foreign place can be daunting, but really, it's never been more convenient. There are so many user-friendly websites to choose from, but vacation rental giant Airbnb has been leading the way in home rentals for several years now.
Today I'm sharing my top tips for booking an Airbnb for your next trip.
My husband and I have been traveling full-time for over four years, and we primarily stay in Airbnb homes. In our four years of nearly 100 Airbnb rentals, we've made alllllll the mistakes, so here are our tips for booking an Airbnb so that you can have a seamless vacation. There's a lot of information here, and even if you're an avid traveler, we recommend you read on. It only takes one slip-up to derail a vacation.
1. Research
First things first. If you don't already know what you'll be doing at your destination, then do your best to get a rough idea prior to making a housing reservation. Staying in a convenient location to your activities is really helpful and can be a huge time saver.
If you plan on frequently taking public transportation, then it's worthwhile to get a place near a major bus/train stop.
If you care more about the scene, Google will be your bestie. Google search "best nightlife in x" or "nicest neighborhood in x" and read a minimum of four articles on this. The information on the web isn't always accurate, so take the time to thoroughly fact-check.
If you're staying in a city that may be slightly dangerous, then either stay in areas with the most foot traffic or near embassies. Embassies have high security, which generally means less crime. If neither of those are options, then, again, take the time to Google and read up on your destination like crazy.
2. Booking
If you're staying in one city for the entirety of your trip, don't be afraid to move to a different neighborhood halfway through your stay. You can have a completely different experience!
Always ask for a discount if you're staying for one week or longer or if it's a last-minute booking.
Read all of the reviews, and if there's more than one bad review, move on! If there are no reviews and the host hasn't been verified, be cautious. If there are any red flags in the listing, then avoid staying there. You can also request discounts at places with no reviews.
If the space is disheveled in the photos, expect it to be worse in person.
Read everything on the listing: the house rules, the check-in/-out times, amenities, and so on.
Contact the host if you have any special needs or requests (for example, they might actually be flexible with their check-in/-out times, or they may have input if you have a friend joining you for one out of seven nights, or they may have details to share about security or anything. This is your vacation. Be sure you're 100% comfortable with the housing limitations.
Don't lie about the number of people staying at the accommodations. It can bite you in the ass later.
If a host asks you to pay through an alternative method outside of Airbnb, decline the request and report them. It's likely a scam.
This is likely common sense, but the further in advance you book, the more options you'll have to choose from.
Once you've made your reservation, feel free to ask your host questions regarding your stay in their town/city. Ask about the cheapest or quickest way from the train station or airport to the accommodations. Or the best way to get around the area in general. Or the closest telecom store or grocery store. You'll find that nearly all hosts are extremely helpful and have the best tips and tricks to make your Airbnb visit that much more convenient and seamless.
3. During Your Stay
In the nearly 100 Airbnb stays I've done, I've never once had an issue with my stay or with a place being less than I expected. But I've heard a handful of horror stories. Have a plan B (for example, a nearby hostel/hotel to use their Wi-Fi to make different arrangements).
If there are issues beyond reconciliation, report them to Airbnb within 24 hours of checking in. You'll get refunded right away. Your refund can take some time if reported after your first 24 hours in the house.
Treat the space like your own. It is someone's home, after all.
Things may come up with the host, so it's best for you to keep on top of your Airbnb messages even prior to your visit, just in case your host is trying to reach you. I have my Airbnb app notifications on at all times.
We tend to be overly cautious with our valuables. When we're not in the Airbnb, we hide and lock up our computers, cameras, cash and other valuables. You can buy small but sturdy chains and locks on Amazon. Also, keep your precious items split up all over the apartment.
READ MORE: Travel Quotes That Will Inspire You to Travel
4. Checking Out
My lifelong motto: DON'T BE AN ASSHOLE. This is one of my top tips for booking an Airbnb. Leave the place neat and tidy. Strip the bed, take out the trash, wash the dishes… little things go a long way in reviews. Your reviews could determine whether or not you get approved for a stay or a discount or if a host will have a short fuse with you.
Don't skip writing reviews on Airbnb. It only takes a few minutes, so why not help others in their decision-making process as well as give hosts constructive feedback? It's important to be honest as it affects the way other people plan/experience their trips.