Sing Your Heart Out: The Best Places For Karaoke In Tokyo
Have you ever wanted to feel like a pop star? Then you need to check out the best karaoke Tokyo has to offer. Read our list of best places to sing your heart out!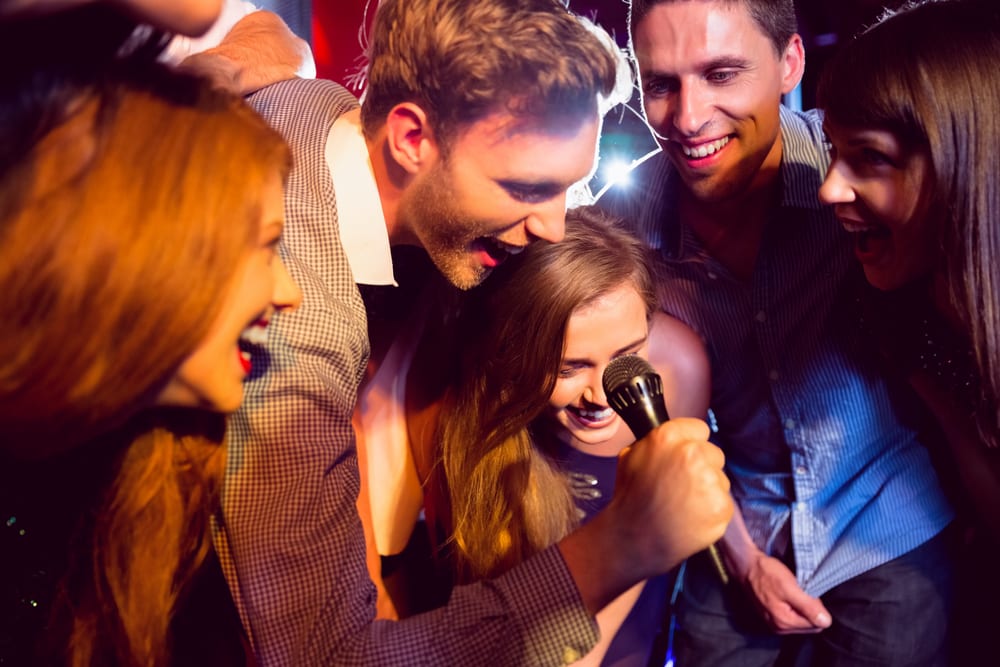 Karaoke might as well be considered one of Japan's national pastimes. Karaoke bars can be enjoyed by just about anyone. The word karaoke is a mashup of the Japanese words for 'empty' and 'orchestra' – kara oukesutora. A form of interactive entertainment developed in Japan where amateur singers can sing-along with recorded music of their favorite songs using a microphone.
Singing in front of others can be intimidating, but karaoke doesn't have to be. There is also a larger culture of solo karaoke that most people outside Japan don't know about. Called soon hitokara ヒトカラ (short for "alone karaoke"). This has rose in popularity over the years and rooms originally meant for eight customers are now being used by just one. That way you can sing to your hearts content without being watched by others.
Unlike almost any other type of public performance, karaoke isn't about singing beautifully. Giving an enjoyable performance is much more important than singing perfectly.
You cant visit Tokyo without experiencing the phenomenon of karaoke. That's why we've put together a selection of some of the best karaoke Tokyo has to offer.
8.) Big Echo Akihabara
Karaoke at Big Eco Akihabara is fun, reasonably priced and can be found across Japan. It is the biggest karaoke shop chain in Japan and is operated by the biggest company in karaoke industry. Karaoke is one of the easiest ways for you to gain some hands-on experience of Japanese culture. However, if you go to Karaoke alone, the price will be slightly different from when you are with a group.
Price: ¥100 – ¥660 per 30 minutes
Location: 1-16 Kandasakumacho | 7F Dining Sqaure Building, Chiyoda 101-0025, Tokyo, Japan
7.) Karaoke no Tetsujin
Also known as Karatetsu for short, Karaoke no Tetsujin also has branches all over Tokyo, and some in Kanagawa, Chiba and Saitama. Have some fun and sing karaoke in style! Karatetsu also has some fancy rooms for kids, ladies and VIPs. Costumes are also available for you to put on while singing to help you really get in the moment.
Price: ¥152 – ¥729 per 30 minutes (plans vary from weekdays to weekends)
Location: Karaoke no Tetsujin, 1-3-2, Nishishinjuku, Shinjuku-ku, Tokyo, Japan
6.) Ban Ban Karaoke Tokyo
Karaoke Ban Ban is very popular with students and people on a rather tight budget. Most of its branches are in less touristy areas such as Waseda and Itabashi, and they have few branches in more bustling locations, namely, Ikebukuro, Kita-Senju and Kichijoji. A great place to let go and sing with our breaking the bank.
Price: ¥249 – ¥465
Location: Ban Ban Karaoke, Katsushika-ku Kameari 5-33-13BIC Building 4F (3.4.5 F), Tokyo, Japan
5.) Pasela
Karaoke at the Pasela is famous for its large selection of foreign songs (300,000 Japanese songs are also available). Pasela offers six floors of karaoke rooms, including a selection of very swanky VIP suites. An extensive selection of Western songs are ready for you to choose and sing-along to. There is also wine, champagne and sweets on the menu if your a feeling hungry or fancy a drink. It can get busy at Paslea so it's best to make a reservation on weekends.
Price: ¥500 for 30 minutes
Location: 1Kara, 13-8 Udagawachou, Shibuya-ku, Tokyo, Japan
4.) Uta Hiroba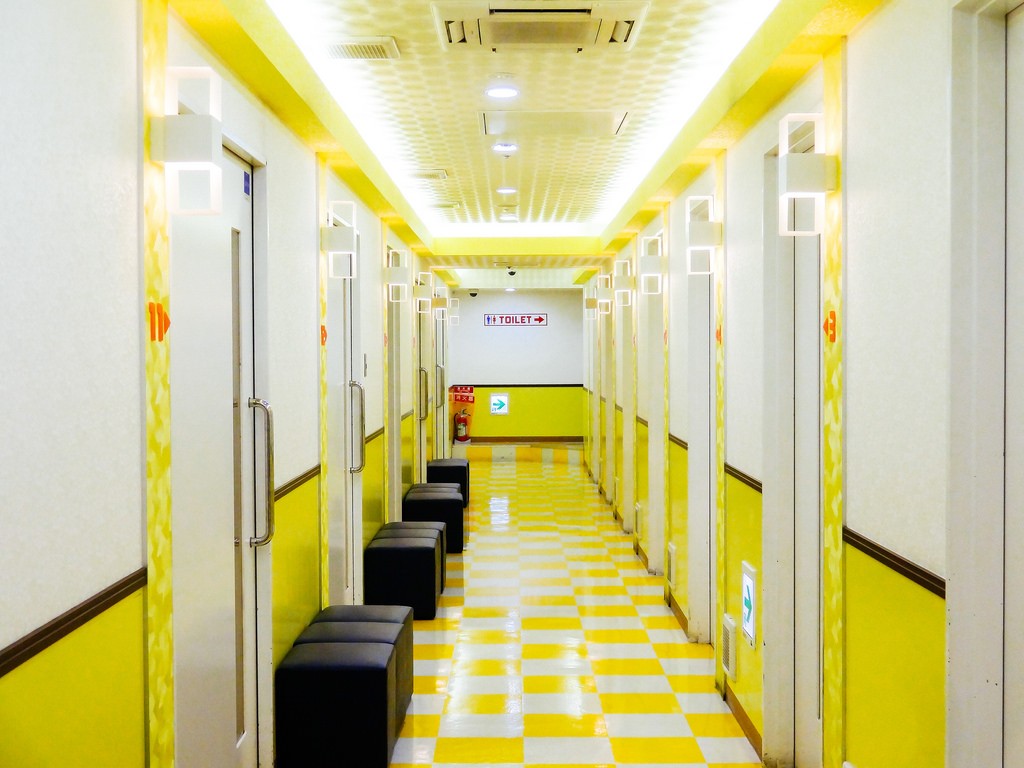 The wonderful Uta Hiroba is a really popular place to sing karaoke in Tokyo with a wide selection of music available including Disney tracks. Embrace your inner Princess and sing 'A Whole New World' to your hearts content. Thousands of songs are in English. You might have trouble finding some of your favorite artists. However most of the songs offered are popular tracks and of course the classics.
Price: ¥240 Per hour daytime ¥700 per hour weekends (bar drinks included)
Location: Uta Hiroba,1-27-7 Higashi-gushi Echimae, Ikebukuro, Tokyo, Japan
3.) Studio Himawari
The Studio Himawari is open until the early hours which makes it popular with other bar staff who work in the area. Bringing it customers karaoke with a twist, the owners of Kabukicho 'snack' bar accompany customers with live electric guitar and saxophone. Studio Himawari often stays open well past its advertised closing time of 7am. It's different from normal karaoke; the live performance lets you feel like you are giving a concert with a live band. You'll feel like a pop star! Closed on Wednesdays.
Price: ¥3000 (including karaoke, snacks and tea)
Location: Studio Himawari, 5F, 1-4-12 Kabukicho, Shinjuku-ku, Tokyo, Japan
2.) 1Kara
Enjoy a karaoke experience like no there at 1Kara. With karaoke facilities like those you might find in a recording studio so you can sing like a pro! 1Kara is an entirely personal and private karaoke experience all within your own private pit. Each pit is fitted with all the features you need to enjoy your singing. High-quality headphones and condenser mic for you to enjoy a karaoke experience from distractions. Adjust the angle and height of the microphone to suit your needs. Use the mixer to change the background music or the sound of your voice. All pits are soundproof so there is nothing to hold you back. You can sing your heart out and get lost in the music.
Price:¥500 for 30 minutes
Location: 1Kara, 13-8 Udagawachou, Shibuya-ku, Tokyo, Japan
1.) Karaoke Kan
Have you ever fancied recreating the karaoke Tokyo scene from the cult movie Lost In Translation? Well you can just visit Karaoke Kan and ask for rooms 601 or 602, the same ones used in the famous scene where Bill Murray and Scarlett Johansson sing along! Karaoke Kan has a wide selection of rooms, from basic and VIP to large party rooms. The ones in Kabukicho can accommodate over 60 people.
Price: ¥600 for 30 minutes
Location: Karaoke Kan, 4-9-9 Roppongi, Minato-ku, Tokyo, Japan
If you are in Tokyo or are planning a visit soon you need to check out a karaoke bar and sing your heart out!