Top 5 Places You Have To Vacation To This Fall
What is your favorite place to vacation to? Does it hold up in the Fall too? We have five places that do, of which you certainly should visit.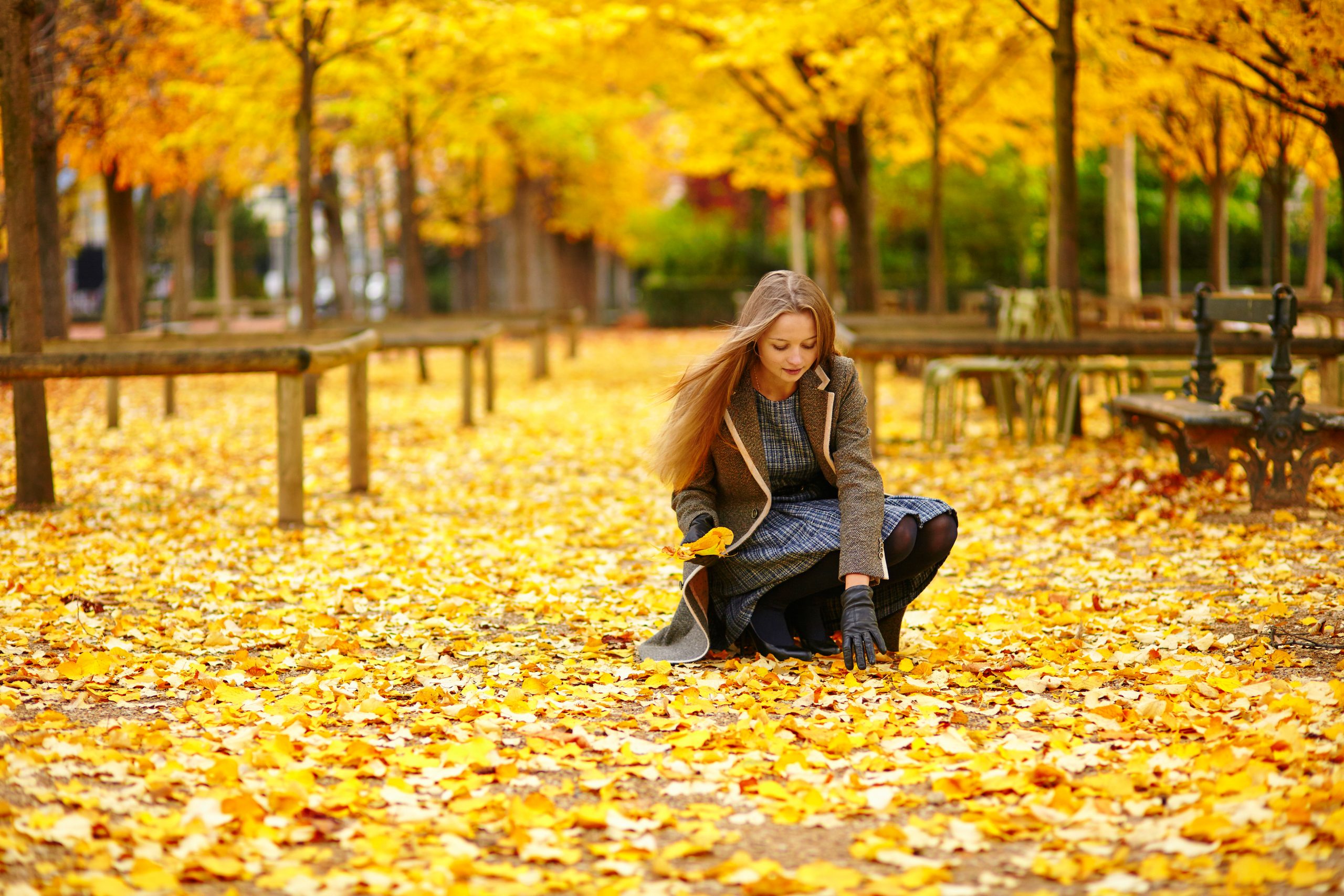 The fall may be a few months away, but it will be here before you know it. With all the amazing things people do per year in the summer, often we as humans forget the Fall is a lovely time to escape to a much needed vacation too. Whether it is for the holiday season, such as a family departure for Thanksgiving. Possibly even something you do because you could not take the summer break you desperately wanted.
Regardless of why you go, you do. The need to find the right place is vast. Everyone wants to find a great place to escape to. The fall can be a great time to connect with family, have a romantic get-away, or simply go somewhere to be alone. Regardless of why, there are a lot of places that can fit the bill for you.
What fits you best? Is it a place that can show you amazing fall weather, such as Vermont, to watch the leaves change? What about getting somewhere warmer? Many hate the cold weather, and by the middle of the fall there is already a need to get away for a week or two just to warm up. It doesn't matter what you want, because we at Top 5 have you covered with a list of five places that you have to vacation to this fall. Enjoy.
Aspen, Colorado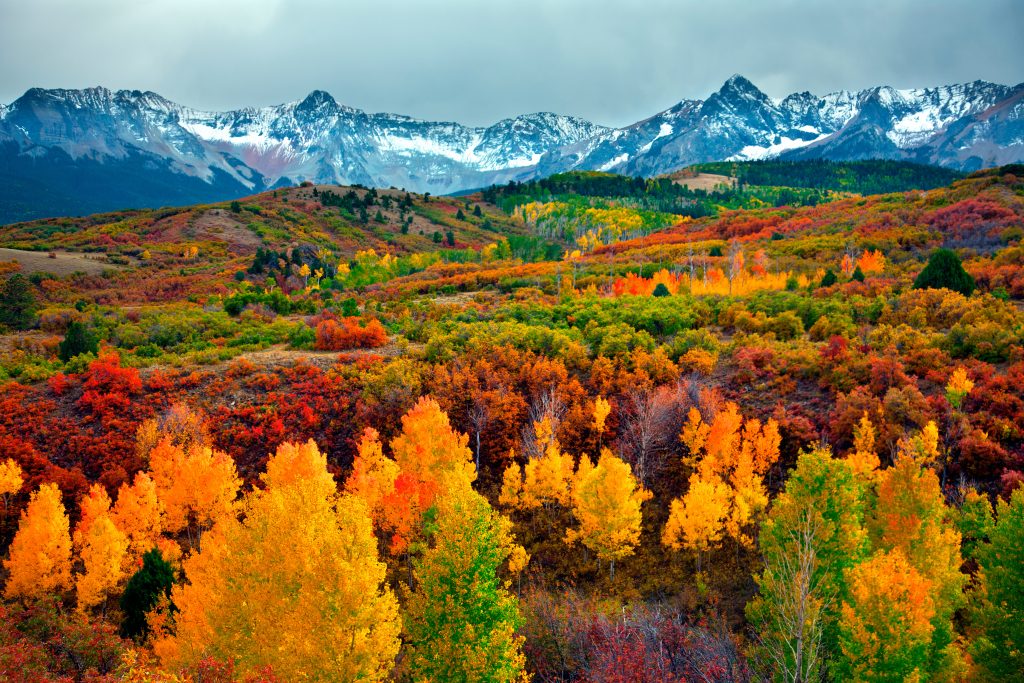 I know what you're thinking. Aspen in the Fall? Normally, people think that going to a warmer climate would be better than jumping to a place that is colder. However, Aspen is a wonderful place for snowboarding and skiing. In fact, it's a place where Winter Sports are held all the time. The Winter X-Games alone benefit from this area consistently.
Aspen is not just lovely mountains, but there is tremendous wildlife too. The scenery is obviously going to be amazing, which surprises no one. Maroon Lake gives you the best look of the mountains and scenery, plus it is noticed over as often during fall periods like it is in the Winter. There is tremendous hiking areas here as well. For the outdoor lovers, this is a paradise.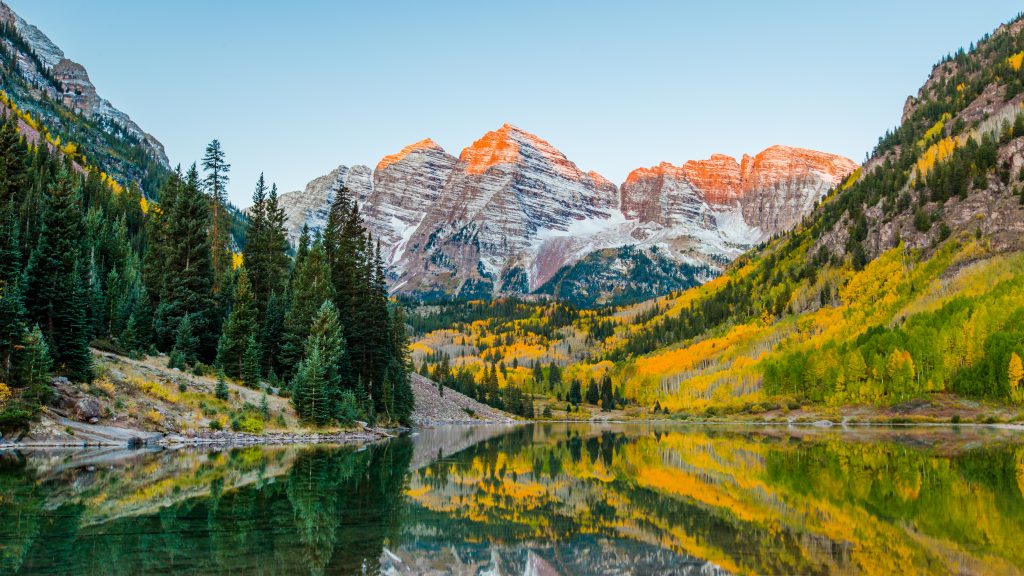 However, it is not just fun outdoors either. There is a lovely Opera House, called Wheeler Opera House, which opened in 1889. This makes it one of the oldest in the nation. Several acts play here throughout the year, so even the locals never get bored by it. On top of this, you have the Aspen Brewing Company for the alcohol lovers. You combine both outdoors and indoors when you go to Theatre Aspen, which can be hiked to year-round and has brilliant acts all the time. This isn't even mentioning the art museums and culture surrounding the area. Taking a vacation here might be the best thing you do this year.
Savannah, Georgia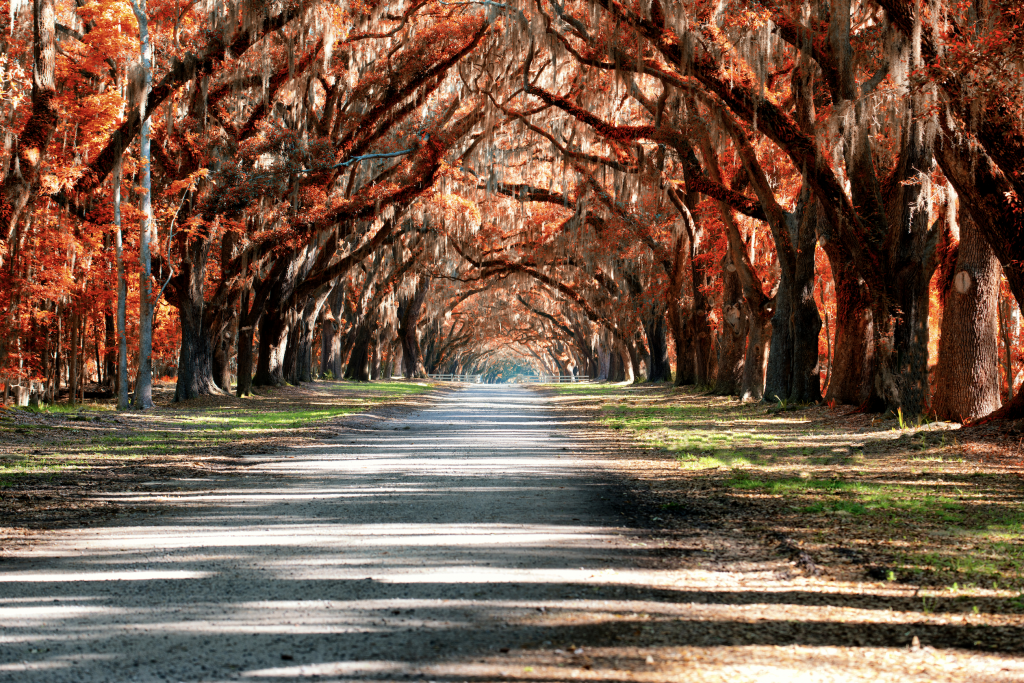 It doesn't matter what time of the year you visit Savannah, Georgia, you'll find that it is absolutely gorgeous. A lot of movies have been filmed here and throughout the outskirts of the city. Due to the fact that it was a major place in the south during the Civil War and has been the site of old, massive plantations….it was easy to find what you needed here. Forrest Gump memorably was filmed here from the iconic bench to the home he used.
Savannah is in the south, so you know that means amazing food and drinks. It is one of the major highlights of the city and you cannot go wrong with most anywhere you visit for these things there. They are also common to tourists, and there is a mature audience that normally surrounds the area. This makes it a great place to meet good people and not feel odd about what will happen to you.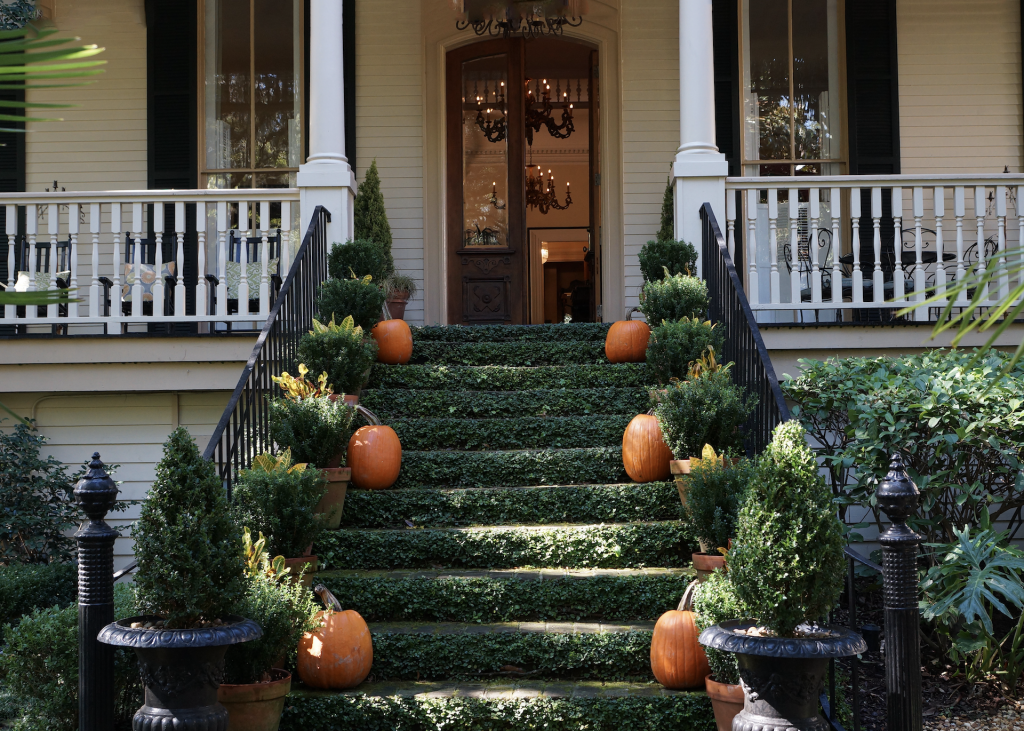 This is an old city, so many local buildings are great to look at and check out. Some are rumored to be haunted too. This is a great art and music scene, so you can find both within walking distance. There is also a great bit of bed and breakfast places here on top of normal hotels and they're usually fairly priced. It's the south after all. The area in the fall is beautiful, with leaves all over and beautiful trees changing over. It does not get too cold here either, so it's a great place to vacation to in the Fall.
Charleston, South Carolina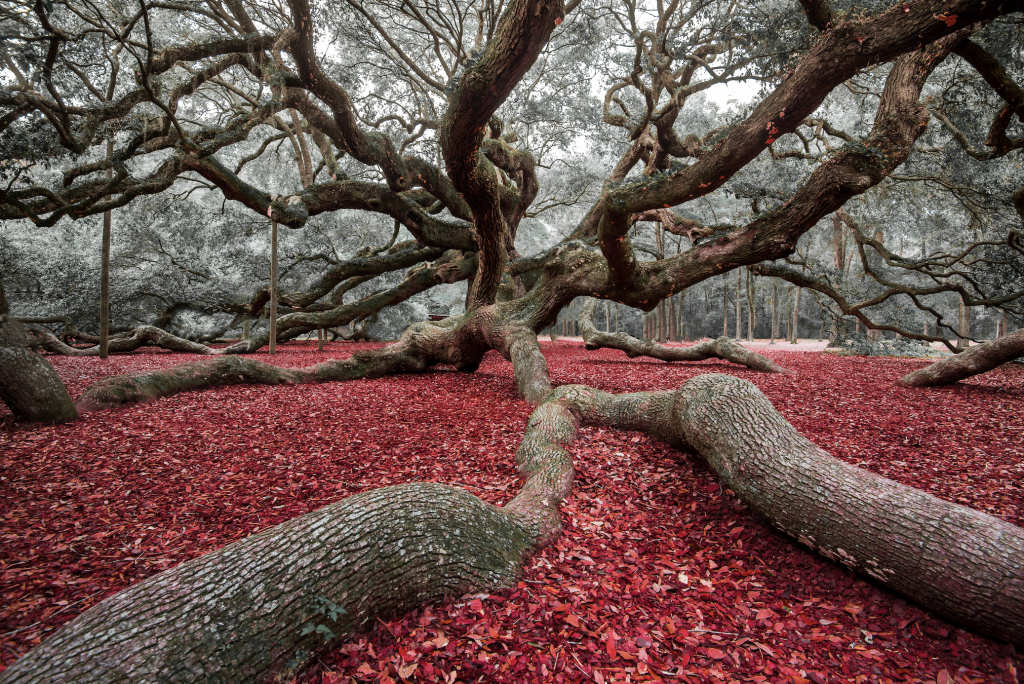 Like Savannah, Charleston is one of the oldest cities in America. In fact, it was one of the major cities in the American Revolution. Originally known as Charles Town, they changed it when a loyal new Americans wanted to get rid of any British ties and influence. They named Charles Town after King George I of course, which meant that he would need his name removed. Many Brits didn't like this, but it was the first signs of independence. Clearly, there is history here.
Old buildings and lovely scenery is just one thing that makes this place stand out. The nightlife is wonderful, with amazing restaurants and bars throughout the city. Locals tell you that you honestly don't need a car to enjoy the area as you can walk around with no problem all the time and get to where you need to go. Or just enjoy the city itself.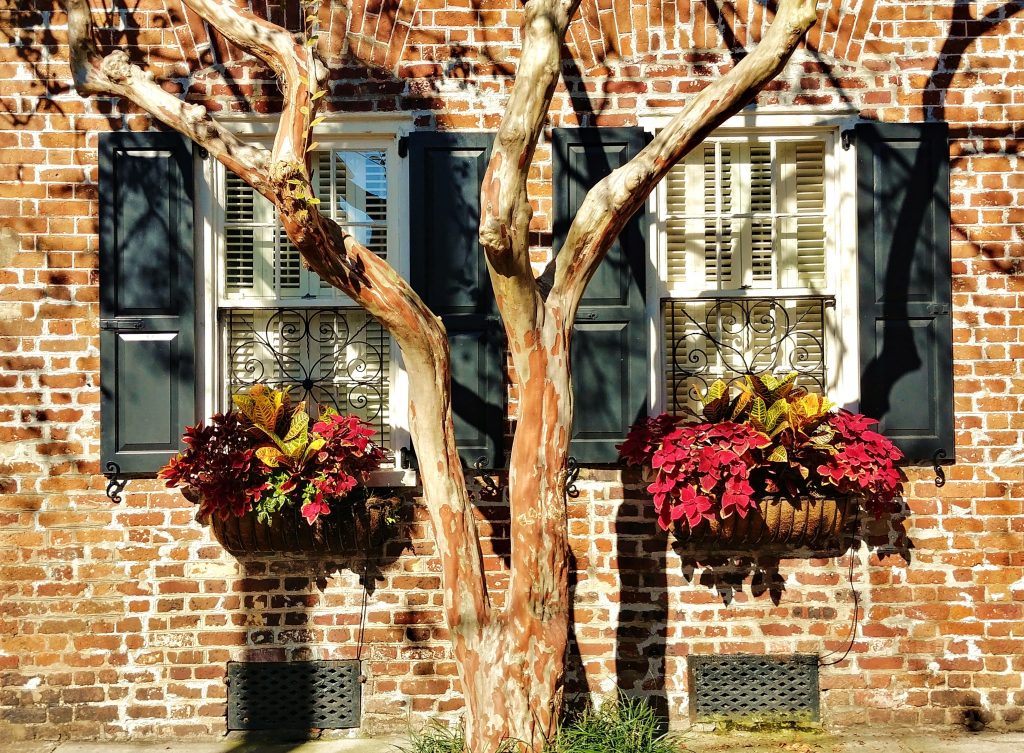 Since you're so close to the water, there is great fishing and local seafood all over. On top of this, there are great golf courses. 10Best.com recommends a lot of places with relatively good prices that you can stay here as well. This makes your trip more economical and you know what you're getting. That said, if you need a place to vacation to have fun this fall, the amazing Charleston would be a perfect place to look into.
Melbourne, Australia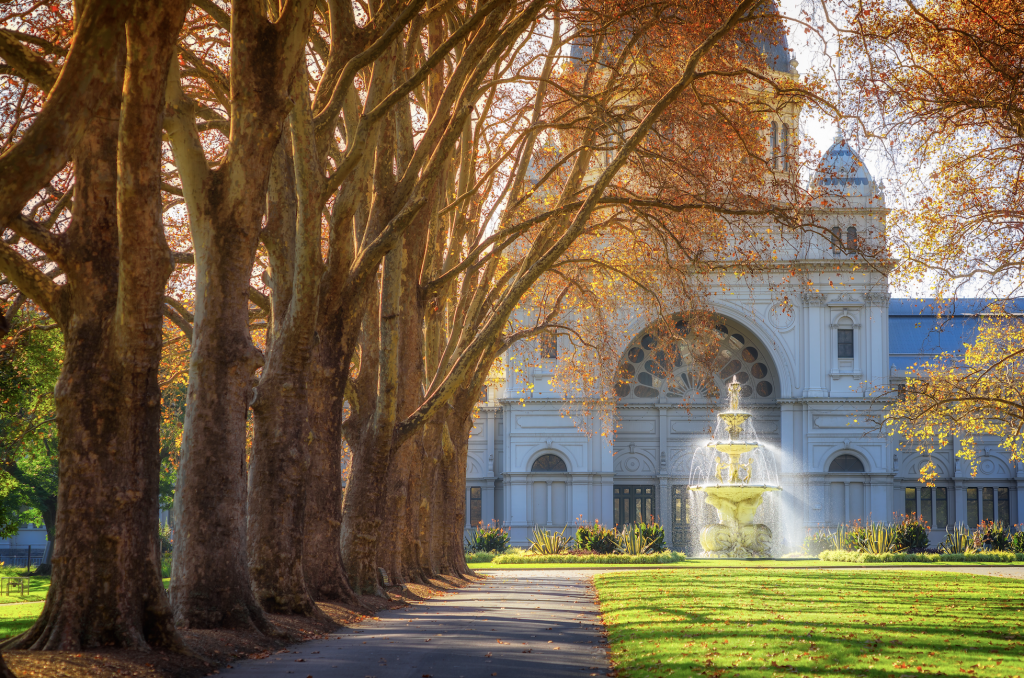 Australia is known for being a lovely country/continent that houses millions of wonderful animals. It is home to various gorgeous men and women too. Thank them most for Margot Robbie. But the scenery here is absolutely stunning. It tends to be hot here a great deal of the time, but it's not as bad as you might think. In fact, average temps for nightfall year-round are around 50 to 60 degrees even in the summer. During the day, temps don't get any higher than it would in American states. In fact, they are quite comfortable in the fall. Keep in mind, Australia is a bit reversed. In America winter and fall actually gets colder while they seem to get higher temps in Australia.
Due to the nation really holding a lot in such a small space, a lot of the places are nearby. This allows for Melbourne to step out in a major way and have a lot of amazing places near each other.. There are wonderful fall trees on the outside of the city, but also a lot of cool tours you can take to see interesting parts of the country. On top of this, there are gorgeous areas to swim this time of year (if you're brave enough) and you can see amazing waterfalls, such as Olinda Falls.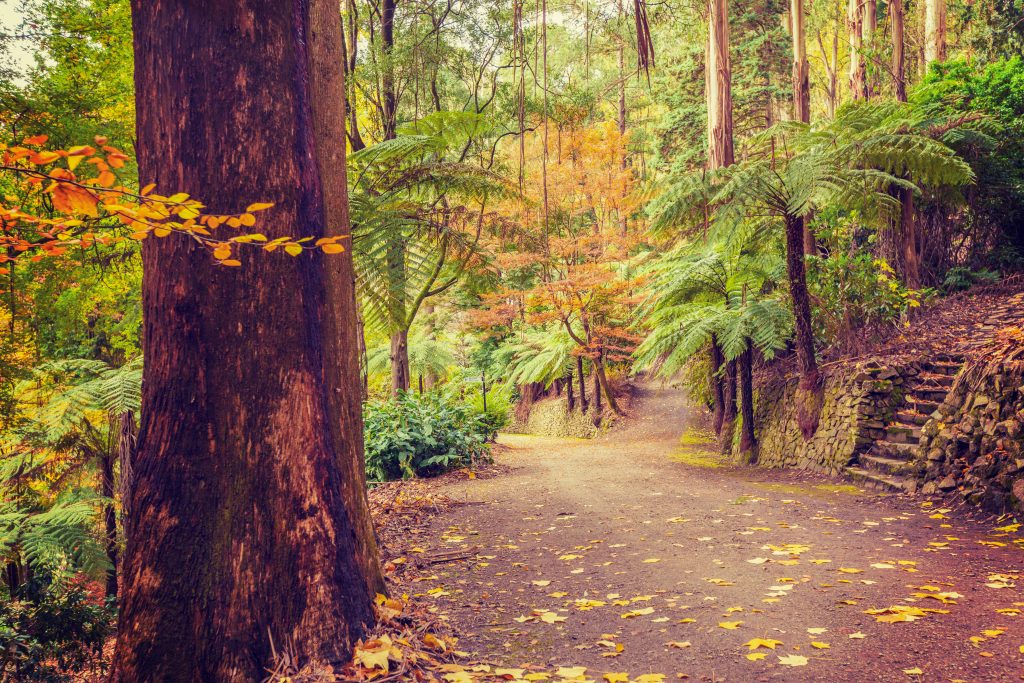 The Royal Botanical Gardens and the Melbourne Museum are amazing to see year-round, but especially this time of year. You can take amazing balloon rides over the city and you can see one of Australia's prized places, the Melbourne Zoo. Taking a vacation to Melbourne may be at the top of many lists.
Paris, France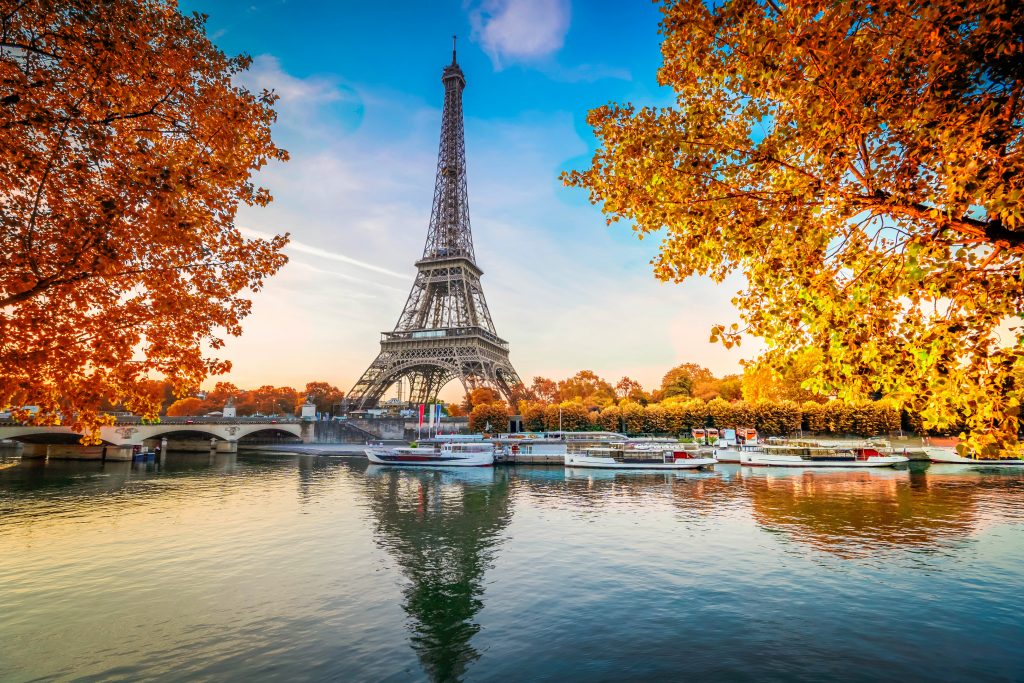 What can be said about Paris that is not already known you may be wondering. Considered to be one of the most romantic cities in the world, we all know of the amazing shopping you can do here and the tremendous food and drinks you can have. However, there is a lot of wonderful art throughout the city and plays that go on every week of the year. The Palais-Royal Gardens look gorgeous year-round, but in the Fall they stand out heavily. Obviously the lock bridge and Eiffel Tower are must-visits and can be seen almost any time.
Keep in mind, this is a place people go to during the holidays or summer time. It is rare people vacation here at this time. This means hotel expenses will be lowered to accommodate and prices all over the city will drop to keep up with demand. This means some highly public areas may lower their ticket prices. The city is amazing during every period, but Paris does it right in the Fall. It is older feeling city with amazing architecture that still holds up. Trees start dropping leaves and everything looks perfect.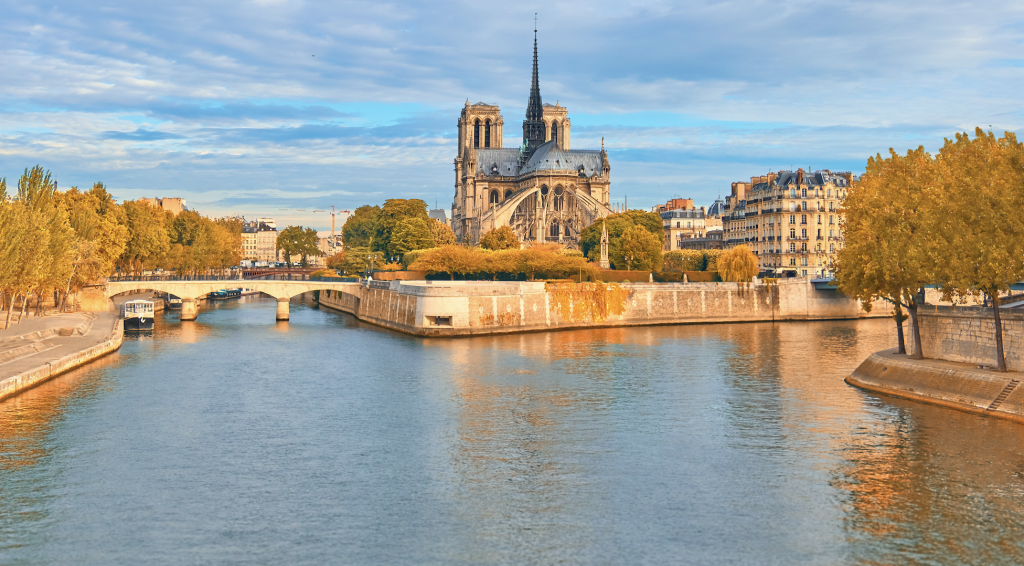 Versailles is considered to be a place you must visit before you die. The gardens are beautiful this time of year. It is not very common for places to get better in the Fall than other points, but Paris seems to fit the bill here. Most everything is open, you won't experience as many delays, and you're literally in the heart of one of the world's finest countries. If that trip to Paris is being held off as a "one day" vacation time. The fall may be the perfect time to look at doing it.