5 Must-Eat Tokyo Food Favorites You Need To Track Down on Your Next Visit
Between noodles, sushi, sweet treats and rice bowls, Tokyo is full of amazing food to try. Here are five dishes to put on your Tokyo food bucket list!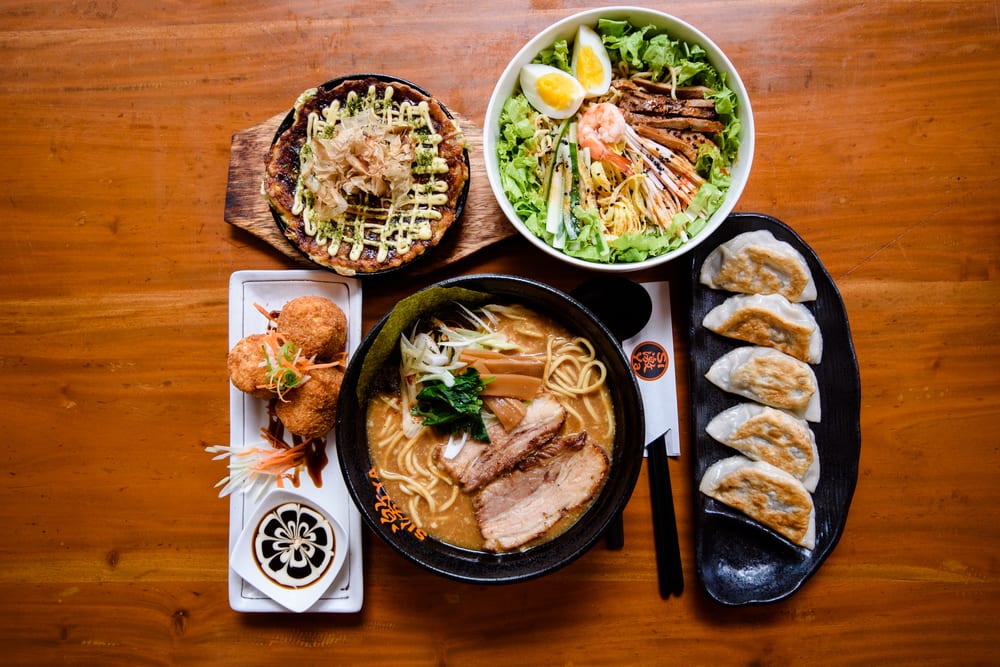 It's no secret that people around the world are obsessed with Japanese cuisine. Japanese gastronomy can be found replicated around the world in the form of sushi restaurants, Japanese noodle houses, and even fusion restaurants. Many of the restaurants in the U.S., while delicious, don't even scratch the surface of what Japanese cuisine has to offer. If you're lucky enough to travel to the bustling city of Tokyo, an exciting culinary experience awaits you in the form of Tokyo food.
Tokyo's food scene is innovative and full of notoriety among the prestigious chef, Michelin-starred restaurant, and even the Instagram foodie community. You can find good food any and everywhere, and there are always more food treasures to uncover. If you're planning to eat your way through the city of Tokyo, one of the most important things to do is to take off your ramen-and-sushi-only goggles. Why? Ramen and sushi are obviously a given when it comes to what to eat in Tokyo, and in this city there is more than plenty of it. Eating ramen and sushi is a foodie requirement, and it's usually at the top of everyone's list. For that very reason, we've left ramen and sushi off of the list of foods to try in Tokyo because, let's face it, it's implied.
In addition to your delicious ramen bowls and sushi platters, make sure you try these five Tokyo foods that'll convince you that it's considered the "world's best place to eat." Grab your hashi and experience the foodie paradise that is Tokyo food.
5.) Top Tokyo Food Pick: Takoyaki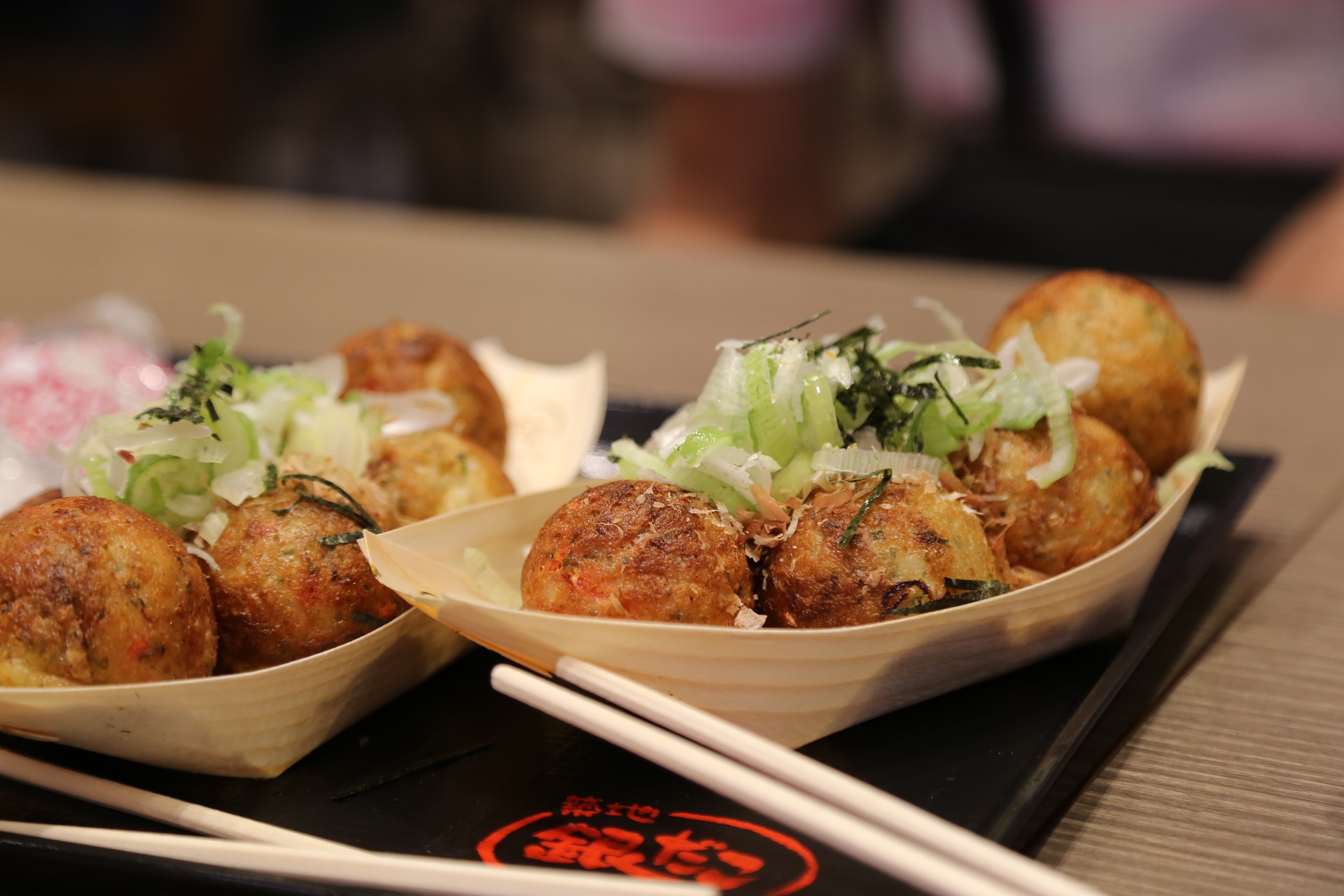 Tokyo is known for its abundance of Michelin-rated, high-end restaurants that serve the best of the best when it comes to Japanese food. However, when it comes to amazing street food, Tokyo may not always be the first city that comes to mind. Don't let this stop you from trying the many delicious street-style foods like takoyaki in Tokyo.
Takoyaki is a popular street snack originally created in Osaka. These delicious snacks made their way to Tokyo long ago and can be found on takoyaki stands throughout the city. The small, meat-shaped balls are made from wheat flour and a combination of diced octopus, pickled red ginger, diced onions and tempura flakes. Depending on where you get them from, they're topped with different sauces, including a special takoyaki sauce, or sometimes a ponzu sauce and other dashi-based sauces.
Even though takoyaki is considered a snack, a stack of these should fill you up enough while you're out and about in Tokyo.
4.) Top Tokyo Food Pick: Okonomiyaki
There is much discourse around what an okonomiyaki can be nicknamed. Some refer to it as a "Japanese savory pancake," while others call it a Japanese pizza. Regardless of what you want to call it, the consensus is that okonomiyaki is good, and definitely a Tokyo street food to put on your list to try.
Okonomiyaki is a pan-fried dish made from batter and cabbage as a base. The name translates to"grilled as you like it," with "okonomi" meaning "how you like it," and "yaki" meaning grilled. The great thing is that there are several ways to enjoy okonomiyaki, so it can be vegetarian-friendly as well. Some popular fillings are octopus, shrimp or pork or even vegetables for a good veggie option. It's then topped with okonomiyaki sauce and Japanese mayonnaise and a variety of other assortments.
3.) Top Tokyo Food Pick: Soba
While you're in Japan, you'll definitely be slurping on a lot of noodles, with the abundance of authentic ramen, udon and yakisoba surrounding you. Don't forget to add soba noodles onto your best Tokyo food bucket list. Soba is the name of traditional Japanese buckwheat noodles that can be served a variety of ways. They can either be served hot or cold and either with or without soup.
We recommend trying soba noodles with a hot soup broth on the side and a side of seafood or vegetable tempura. Soba noodles are tasty and a good source of protein and fiber, so you can at least feel good about your endless Tokyo food haul. Head to one of the many Tokyo noodle restaurants for a true soba experience.
2.) Top Tokyo Food Pick: Dango
This wouldn't be a complete Tokyo food list without including one of the many Japanese sweet treats on it. Lovers of the popular dessert mochi will easily be intrigued by this sticky-sweet treat. Dango, also known as Japanese sweet dumpling, is made from rice flour and closely related to mochi. There are tons of ways to serve dango and plenty of  flavors you can find such as green tea, red bean paste and chestnut, to name a few. You can expect to see dango in several colors and either topped or filled with any of these unique flavors.
Dango can be found served hot in several street food stands throughout Tokyo and is typically served with green tea.
1.) Top Tokyo Food Pick: Donburi
If you're going to take a break from all of the noodles and sushi while you're indulging in Tokyo food, make sure to try out a donburi, also commonly known as a Japanese rice bowl. Donburi is an umbrella name for a style of rice bowl that consists of protein or vegetables seasoned on top of a bed of rice. Donburi also means it's served in an oversized bowl, which allows the rice to soak up all of the flavors from the topping.
The most common donburi variations include gyudon, katsudon, unadon and tendon, but it doesn't end there. There are so many types of donburi. Gyudon is donburi with beef and onion topped with a sweet sauce. Katsudon is served with fried pork, vegetables and egg atop rice. Unadon is a good choice for unagi lovers. Lastly, a good meatless option can be tendon, or tempura donburi, which can be any type of tempura served with rice.
Donburi is a great option for groups or families because of its ability to be customized with whatever your favorite topping is.