Private Luxury Terminal Coming To One Of The Busiest Airports In The World
A new luxury, private terminal option known as a PS Terminal will be available at the world's busiest airports. Here's what you need to know!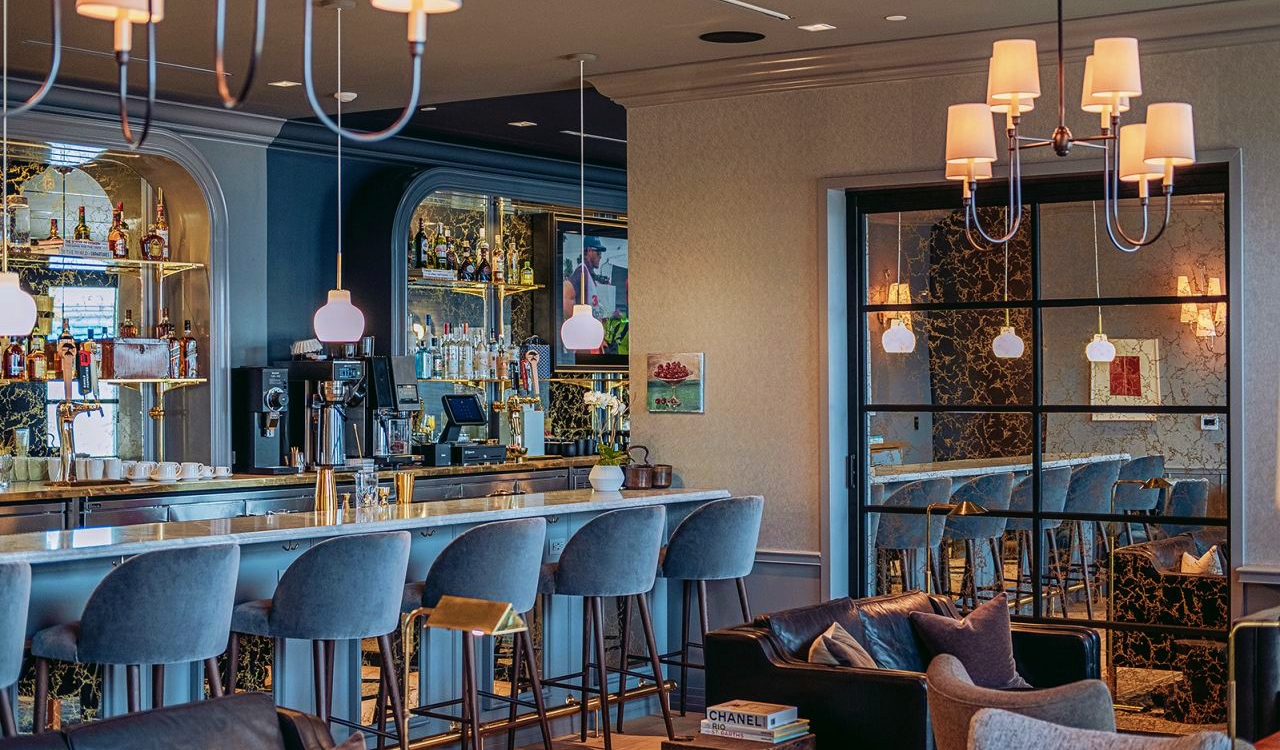 Perhaps the worst thing about flying has to be waiting in the airport for your flight. Many of the flights can be delayed for several hours or people could need to take connecting flights that might not be scheduled to take off for several hours. Either way, you have to sit in an uncomfortable chair for hours. You can get up and move around for a bit but you cannot go too far from your stuff for fear things could be stolen.
It's a hassle and terrible to deal with, but that could be changing travelers at the world's busiest airport…if you have the cash to make it happen.
Starting September 6th, Hartsfield-Jackson Atlanta International Airport will have a private, luxury terminal option people can use. Of course, this will potentially set you back a good bit.
Known as a "PS Terminal," due to the P/S (Private Suite) Company being behind it, the airport will have a private and luxurious place for people to kick their feet up between flights. This is actually the second version under the PS Umbrella. They already have one at the Los Angeles International Airport (LAX), which has been in use since 2017.
CEO of PS, Amina Porter, had this to say about the move:
"Opening our second PS location in America's busiest airport will bring the countless travelers that fly to and through Atlanta the convenience and luxury that has become synonymous with the PS brand. The Atlanta Department of Aviation played a pivotal role in bringing this vision to life and we hope other airports will follow suit."
PS Terminals Are Widespread
Of course, the PS Umbrella of luxury airport hangouts will now be at two American locations. Being in Atlanta is massive because it truly is the busiest airport on the planet today. Many international airports in America are pretty busy, but Atlanta gets a lot more attention it seems. It is sort of in a prime location being in the southern United States.
While there are other airports in the southern territory, Atlanta also seems to have far more economical connecting flights to various locations nationwide in America. They are also constantly flying Americans in and out of the country as well as all across the United States. Therefore, if you're going to open a luxury terminal, the Hartsfield-Jackson Atlanta International Airport is a smart place to do that.
However, the PS group also has locations internationally too. London's Heathrow Airport has one as well as Frankfurt. To the shock of literally no one, they also have one open in Dubai too.
PS is even planning to open more in the United States! This new VIP Terminal will be at the Dallas-Fort Worth Airport in Spring 2024 & the Miami International Airport sometime in 2025. It is also very likely, due to the big business they'll likely see in these American locations, that we could see even more of these terminals open in many more airports worldwide.
What Does The PS Terminal Offer?
Initially known as "The Private Suite" Company when they debuted their first terminal in 2017, this eventually was shorted to the P/S or PS Company. The company claims that its terminal "reimagines the airport experience for the seasoned and discerning traveler."
Essentially, when you use a PS Terminal, you're assured that you'll be getting a luxurious, VIP-tailored spot to wait for your plane to arrive. You'll also be able to avoid the problems involved with large crowds in the bigger, public terminal. The perks offered include:
Private TSA Screening, Free Of Lines
On-Site Customs & Immigration Processing
PS Host Who Takes Care Of All Your Luggage
Escorted By A Private Driver In BMW To Board Your Plane From The Tarmac
You Can Even Choose To Be Among The First Or Last Group That Boards
Of course, the whole thing revolves around your wait, right? You can choose to use the amenities as much or as little as you wish. There is a Salon Lounge made for more of a social experience with other people or you can book a private suite just for yourself. The private suite has an entertainment center, a fully stocked snack & beverage bar, and an ensuite bathroom.
Each of these suites is capable of hosting up to 6 people comfortably. It can even be customized to better fit children or pets traveling with you.
Other Great Amenities & The Price
If you want even more amenities from your experience with the PS Terminals, you can enjoy a huge menu of cocktails and chef-prepared meals. They also have spa & beauty offerings like massages, as well as manicures and barber services. The Atlanta Terminal is expected to feature elements from local culture. That includes an extensive collection of artwork made by black artists.
Arrivals will be able to share a similar experience to those departing, only in reverse. A PS Agent will greet you at the aircraft door and escort you from the airfield to the terminal as you await luggage delivery. Flyers can also purchase PS Direct, which allows you to bypass the terminal entirely and get a chauffeur who takes you from the flight door to your home or hotel in a BMW Sedan. This also includes luggage delivery for domestic flights.
Just like with its LAX Terminal, the Atlanta Terminal will have its own private access road and parking territory.
You can already start making reservations for PS Atlanta. While you can do this for single flights, one can also sign up for annual memberships too. Your price will be a little lower for the annual membership depending on how often you fly. This could be done for one-way or round-trip flights.
The lowest option will cost you $1,095 for a one-time use of the Salon. However, if you want the maximum experience, this will cost $4850 for the all-access membership package for an entire year. There are other pricing details you might want to check out too. To do that, click here.
It should be noted that Delta offers a competing option. The Delta Air Lines Sky Club Lounge Program also offers the assistance of a Delta Ambassador as well as complimentary cocktails, along with fresh & healthy food options. It even includes free high-speed Wi-Fi among other amenities. This program is currently in 50 airports and is also available for the same Atlanta-based airport. Some of these locations even have showers.
While you won't get a direct ride to your plane, the annual membership to the Delta option is only $695. Which is far more affordable compared to the PS option.