Recent Southwest Airline Meltdown Might Not Be The Last For Them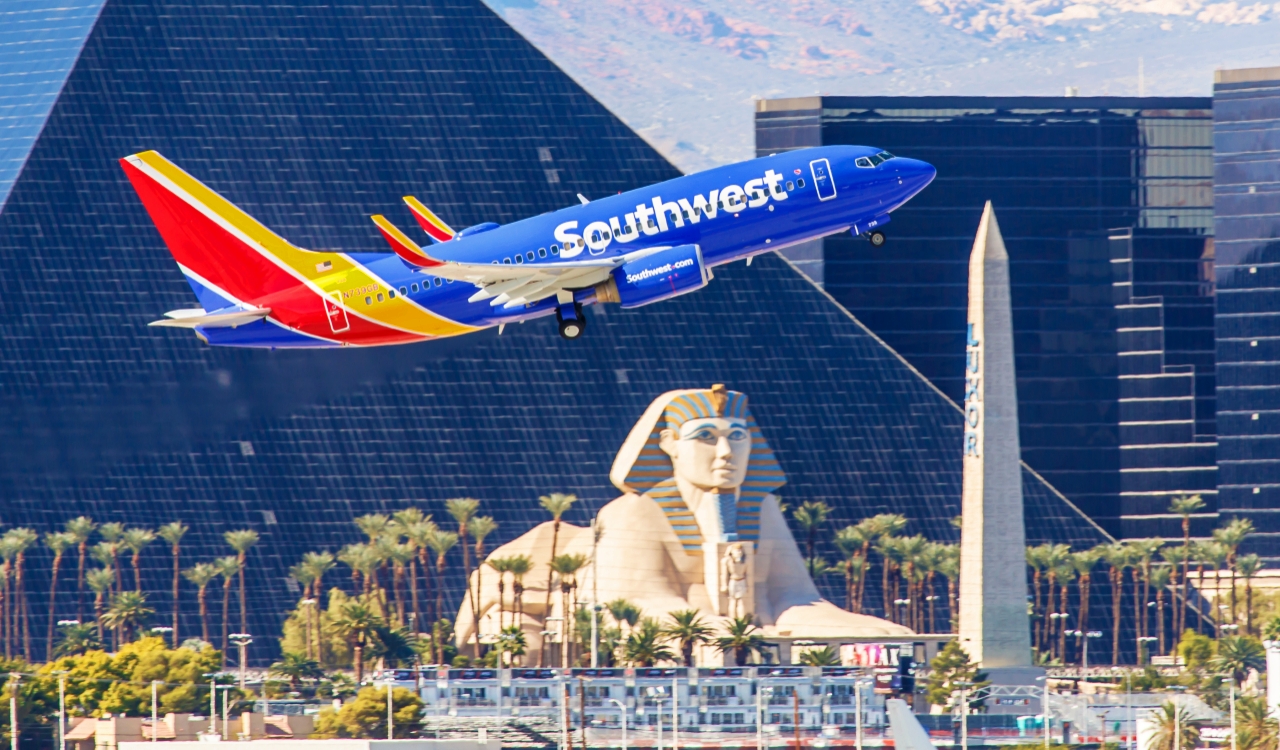 Recently, Southwest Airlines among many others were hit by extreme weather due to an impactful winter storm hitting the United States. The storm resulted in several flights being canceled nationwide, especially in the northern states. While Southwest was not the only airline to have problems from the storm, they were certainly among the most notable. They had to cancel over 15,000 flights from December 22nd to the 29th, which is a massive issue for any airline.
Yet many believe the storm was not to blame for the problems that Southwest and other airlines are having. Dennis Tajer, a longtime American Airlines pilot and now the spokesperson for the AA Pilot Union (Allied Pilots Association), spoke about this issue. He claimed that "we've watched this happen across the industry over the summer, two summers now, where it isn't the storm that Mother Nature delivers that creates the havoc, it's the storm of management teams not being able to deal with the recovery after the storm."
Of course, Southwest has tried to blame everything but its management. They claim that they overstretched technology, and that caused their struggle to bounce back. It is true that they are back on track now, but for it to take so long is problematic. The extreme weather over the holidays is only one issue Southwest had, but they are not alone in this. It just seems like they are the ones who are affected the most due to their inability to stay up to date and refusal to change.
The Southwest Issue Comes Down To Being Behind Technologically
Some might assume that there is a staffing problem at Southwest and other airlines. Yet the TWU Local 556 union for flight attendants at Southwest, has refuted this claim big time. Their President, Lyn Montgomery, said that the problem really comes down to "the failure of upper executive management to ensure its IT infrastructure can take on the growth and expansion we've taken over the years."
To be fair to them, Southwest was fully staffed and prepared when they went into the holiday flight rush. Severe weather then displaced a lot of the fleet and crews, which stretched scheduling tools to their absolute capacity.
CEO for Southwest, Bob Jordan, published a video on Tuesday where he apologized for the company's problems during the holidays. In that video, he claimed: "Our network is highly complex and the operation of the airline counts on all the pieces, especially aircraft and crews remaining in motion to where they're planned to go."
This caused the tools they did have to struggle to place flight crews and aircraft in the right places. The company scaled back its operations to about a third of daily flights through Thursday, just to give itself time to catch up. This caused them to actually manually schedule crews, which has normally been an automated process.
The difference between Southwest and other airlines is that they were able to bounce back faster due to using cloud or other internet-based tools to make things easier for them when big problems hit. Jordan claimed that the company now just needs to double down on already existing plans to upgrade systems for extreme circumstances so that they never face the same problems again.
Southwest Knew They Had Issues And Simply Refused To Address Them
It's one thing to be unaware that there are problems and have issues like extreme weather highlight your issues for you. It's another thing entirely when you've been made aware of shortcomings yet refuse to fix them. Several flight attendants and even pilots made Southwest management aware of problems for several years now. In fact, there are cases where flight attendants made the airline aware of problems as far back as 2016 according to the TWU Union.
The Southwest Airlines Pilot Association said in a statement recently:
"For more than a decade, leadership shortcomings in adapting, innovating, and safeguarding our operations have led to repeated system disruptions, countless disappointed passengers, and millions in lost profits. This problem began many years ago when the complexity of our network outgrew its ability to withstand meteorological and technological disruptions."
Southwest's growth, especially as it ramped up services for international travel, only caused problems to worsen. International flights do have destination language-speaking staff on board but the technology has not been keeping up with growth. President Montgomery claimed that "this (meltdown) isn't new but it's certainly the most catastrophic of this nature that we've seen. Micro-meltdowns happen in between."
During the 2016 period when flight attendants made Southwest aware of issues, it was after a brownout called "Technado" left crews stranded for days after just a faulty router caused a 12-hour-long system outage. This was not an extreme weather event, but a period where Southwest's technological problems caused issues for its employees needlessly.
Montgomery believes that there might be changes, but they likely won't be seen for at least a year or two from a systems standpoint. One has to wonder what other problems Southwest will have until this issue is resolved.