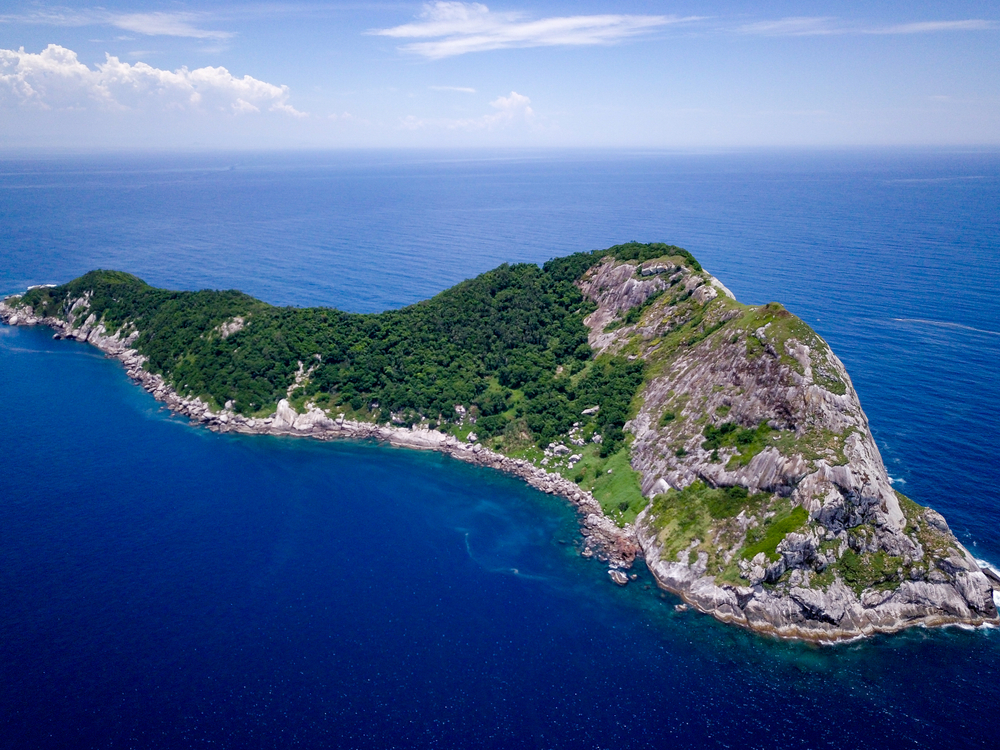 If you are thinking about going on an adventure, consider visiting some of these remote places that few travelers have ever seen.
25.) Socotra Island
Socotra Island is part of the Republic of Yemen despite it being 220 miles away in the Abrain Sea. The island looks and feels like it has been untouched by man. However, the island has a population of about 60,000.

24.) Nunavut
Nunavut is located in Northern Canada. With mountains and remote villages that are only accessible by boat can be hard to reach, there is no wonder that it is a place that few travelers have ever seen.
22.) Marble Caves
Location: Patagonia, Chile
Possibly the most beautiful network of caves in the world, the Marble caves in Patagonia are something to behold. Formed from over 6,000 years of eroding stone caused by the crashing waves, these vibrant and stunning waves are alluring but hard to reach.

21.) Anegada
Location: British Virgin Islands
Barely about sea level, Anegada is known as the "drowned island." With only a population of about 285 people and an extensive coastal reef, this hard-to-reach island has been visited by few people.

20.) Coober Pedy
Coober Pedy in southern Australia is a hard-to-reach town with about 1,800 residents. The landscape and lack of trees give the town a dark, eerie feel, which is probably why directer George Miller used it as a location to film Mad Max Thunderdome.
21.) Deception Island
Deception Island is a remote destination located in South Shetland Island. The island is the caldera of an active volcano. You may even spot a chinstrap penguin or two.

19.)Svalbard
Svalbard is located on the most northwest inhabited areas of mainland Norway and the North Pole. During the summer, the sun doesn't set all between April 20 and August 22. This phenomenon is known as the "midnight sun."

18.) Door to Hell
In the middle of the Karakum Desert in Turkmenistan is a 230-foot-wide crater than won't stop burning. Aptly named the Door to Hell, the crater was accidentally created by Soviet scientists drilling for oil in 1971.

17.) Surtsey Island
The volcanic island of Surtsey in Iceland sprouted from the ocean in 1967. Scientists declared the island a no-tourist zone so that they could monitor the natural colonization process of the new land by plants and animals.

16.) The Lascaux Caves
The caves of Lascaux are a labyrinth of wonder. First discovered in 1940 by archaeologists, these caves contain some of the world's best-preserved Stone Age art.

15.) Diego Garcia
Location: Diego Garcia, British Indian Ocean Territory
In 1973, the UK government built a large military base and on the island and declared it off-limited to all but the official personal. Unfortunately, this is a place that tourists may never get to see.

14.) Ilha da Queimada Grande
The Ilha da Queimanda Grande would undoubtedly be a hot tourist spot if it weren't for a large population of the worlds most venomous snakes. Visit if you dare!

13.) Ise Jingu
Ise Jingu is the most sacred Shinto shrine in Japan. The shrine is demolished and rebuilt every two decades, in accordance with Shinto notions of death and renewal.

12.) Tomb of the Qin Shi Huang
Qin Shi Huang was China's first emperor. He died in 210. His tomb was discovered in 1974 with over 2,000 statues surrounded ding the central tomb.

11.) Area 51
The remote detachment of United States Air Force is a prohibited place that only a select few can enter. The area around Area 51 is a popular tourist destination. However, tourists will not get to experience it in its full glory.

10.) Vatican Secret Archives
Location: Vatican City, Italy
The Vatican Secret Archives is buried deep underground within the wall of the Vatican City in Rome, Italy. Only select members of staff have access, and they are limited to qualified scholars.
9.) Fort Knox
Fort Knox is a reserve in the US that holds gold bullion reserve and other national treasures. Unless you are able to get past the security perimeter and the solider and attack helicopters, you won't be paying it a visit any time soon.
8.) Tuamotus
Location: Tahiti, French Polynesia
These 78 coral reef atolls are spread around Tahiti. Due to their remote location, they have not been spoiled by excessive tourism.

7.) Milford Track, New Zealand
As this track takes a full four-day, 33-mile journey, not many tourists have embarked on this adventure. However, if you are brave enough to take it on, you will be surrounded by stunning scenery.
6.) Shackleton's Hut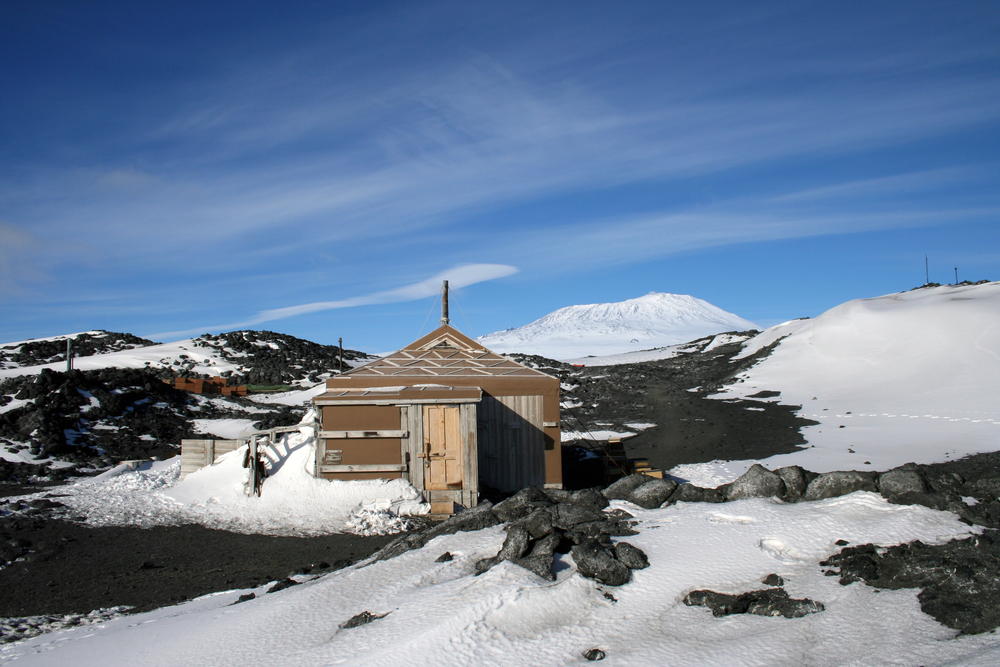 Location: Cape Royds, Antartica
The Shackleton's hut was built in 1908 in Cape Royds which is in the Western top of Ross Island. The hut was part of the Nimrod Expedition and has been visited by very few tourists.

5.) Veerabhadra Temple
Location: Lepakshi, India
The Veerabhadra temple is in Lepakshi, India. It isn't the easiest of place to get to due to its remote location 120 km north from Bangalore.

4.)Poveglia
Poveglia is a small island located between Lido and Venice. It has been used for many things throughout the years one of them as a quarantine for the Bubonic Plague. In 1968, the island was abandoned after the psychiatric hospital was closed.
3.) Gates of the Arctic National Park
Gates of the Arctic National Park is the second-largest northernmost national park in the US. If you are lucky enough to be able to reach this remote place, you will be able to enjoy pristine vistas and beautiful mountains.

2.) Ittoqqortoormiit
Ittoqqortoormiit situated on the eastern coast of Greenland is a small remote town with a population of just 450. If you are lucky enough to reach this place, you may even catch a glimpse of the Northern Lights in the winter months.

1.) Macquarie Island
Macquarie Island is a UNESCO World Heritage Site located on the southwest Pacific Ocean. The Island is home to a million royal penguins despite it only being 50 squire miles.
If you get a chance, be sure to check out these remote places.