Shoreditch, London: 5 Things You Can't Miss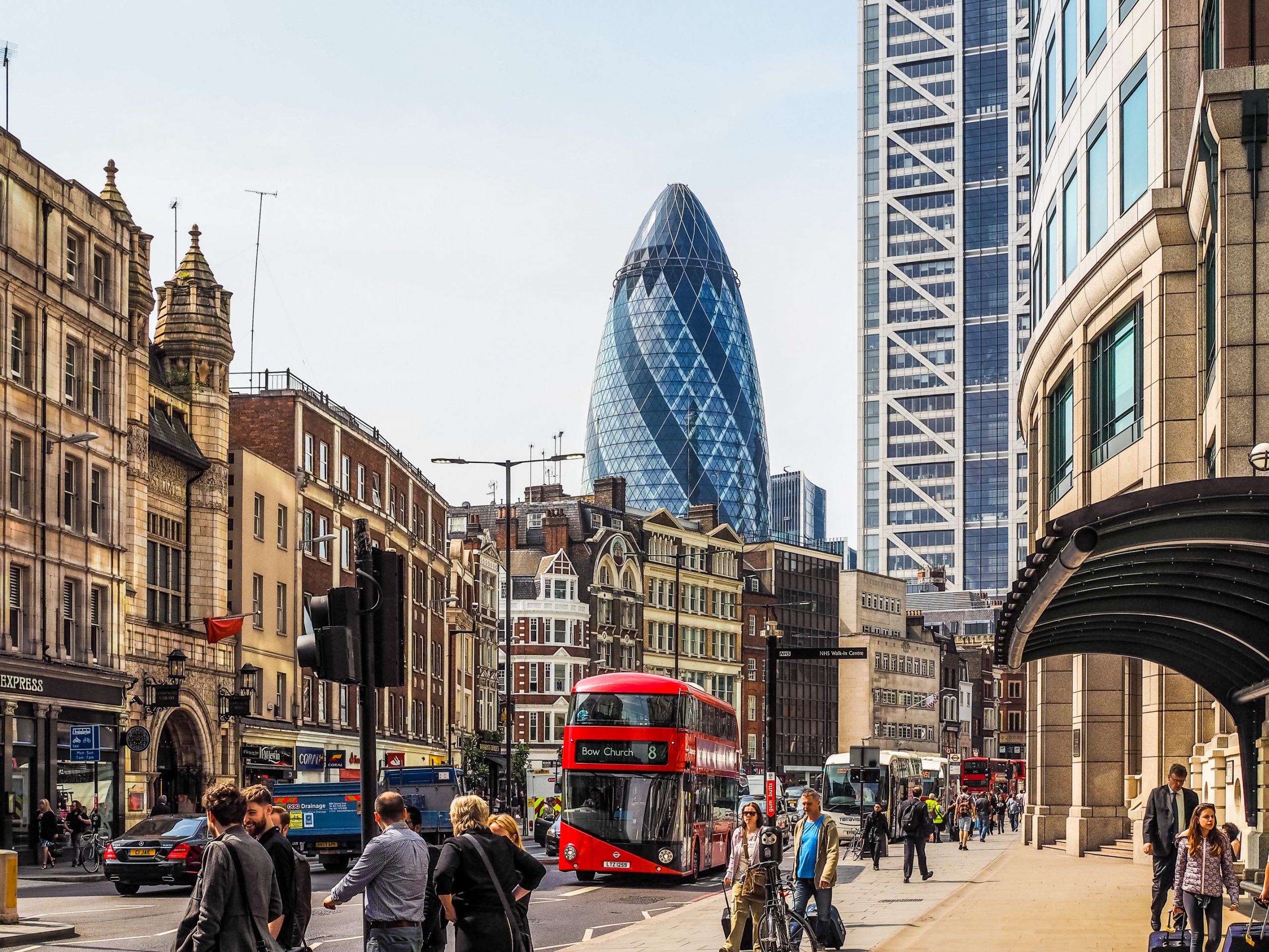 London is a vibrant and diverse city with bustling neighborhoods to explore. It can be challenging to choose where to go, but depending on your interests, you can find a niche area that caters to you. After the usual tourist attractions, London may feel overwhelming, but for artsy types, the East End's Shoreditch is a fantastic place to explore. It offers incredible experiences and is the ideal destination for those who want to immerse themselves in the artistic, hipster culture of East London. Discover great food and the best shopping in Shoreditch with this guaranteed-to-impress travel guide.
Brick Lane Market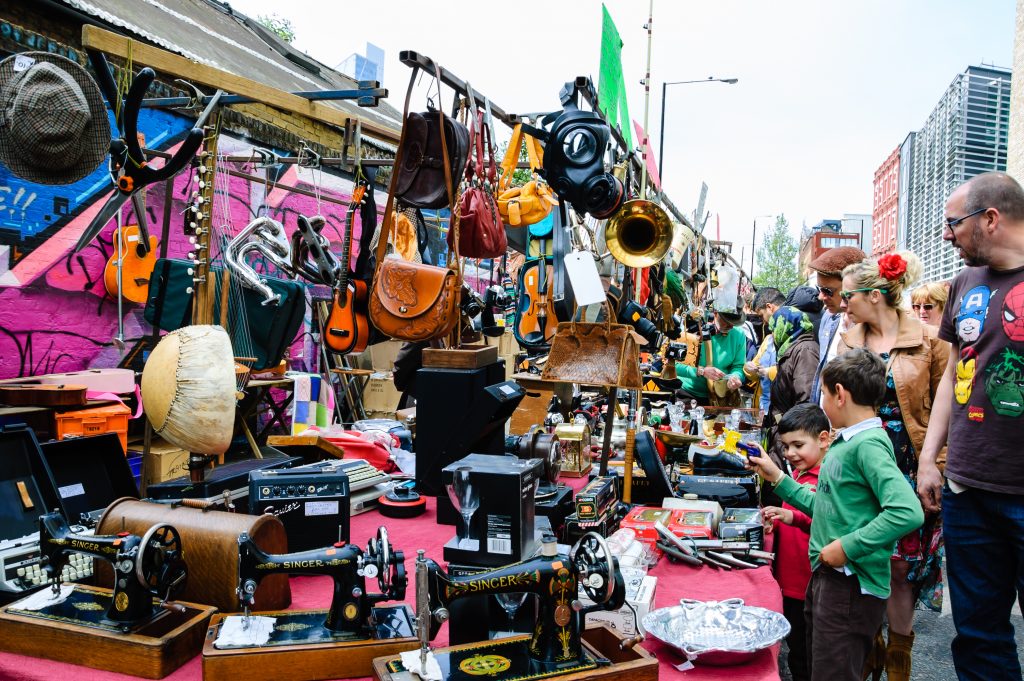 In the East End of London, you'll discover vibrant Sunday markets offering unique products and showcasing diverse sellers. One of these markets is Brick Lane Market, where you can explore a variety of shops offering everything from second-hand furniture to vintage items and locally crafted artisan jewelry. As you stroll down Brick Lane, you'll be immersed in the creative and cultural atmosphere, with enthusiastic shoppers seeking great deals and local performers providing live music.
However, Brick Lane Market is just one of the many remarkable markets in Shoreditch. On Sunday mornings, you can visit Brick Lane to find a wide array of fresh fruits, vegetables, household goods, and various tools. As you explore further, you'll come across the Backyard Market, a spacious warehouse filled with unique crafts created by local artisans.
For fashion, lifestyle, and street food enthusiasts who appreciate artistic expression, Sunday UpMarket is a must-visit. This market serves as a playground for creative individuals, offering an exceptional selection of products from independent traders who embody the essence of artistic creativity in Shoreditch.
Shoreditch, London Eats: Beigel Bake
When visiting Shoreditch in London, you'll be spoiled for choice when it comes to dining options. The area is brimming with a variety of high-end restaurants and fantastic street food markets, offering a diverse range of flavors from across the globe. Shoreditch truly has a thriving food scene that caters to all tastes.
One of the most renowned places to satisfy your hunger is Beigel Bake, a historic Jewish bakery celebrated for its extensive selection of bagels and fillings. A crowd favorite is their mouthwatering salt beef bagel with mustard. Beigel Bake is beloved by locals for its affordability and remains open to serve hungry Londoners at any time of the day. If salt beef doesn't tempt your palate, they also offer colorful rainbow bagels and a wide assortment of delicious cakes and pastries.
BONUS: For a delightful street food experience, make sure to visit Beigel Bake on Sundays when they host an open market. You'll have the opportunity to sample an array of traditional foods from various cultures around the world, adding an extra layer of culinary adventure to your visit.
Shoreditch Street Art
One of the greatest ways to get to know a city or a neighborhood is to take a walk around and soak up all of the art that it has to offer. Shoreditch is known for its hipster artsy vibes and a quick stroll around is enough to see that. The streets are painted with many works by famous artists like ROA, a Belgian graffiti artist and muralist. ROA is known for his large paintings of animals that are emblazoned on the side of industrial buildings all over Shoreditch. Shoreditch is filled with great murals by artists from all over the world, making it a paradise for street art fans.
An affordable and fun way to take advantage of the great art in the city is by taking a street art tour. Companies like Guruwalk offer tip-based tours that are centered around exploring the street art, history and culture of London's East End. Street art fanatics can expect to see the impressive works like Crane of ROA, the 'MasterPeace' of SHOK-1 or the 'Marvel Comics' by Solo.
READ MORE: Top 5 European Cities for Street Art Lovers
Street Style
Great fashion is indicative of London and in London's East End especially, there is no shortage of cool street style. With the mix of vintage and quirky brands and cool hipster style, Shoreditch has an endless amount of fashion inspiration.
People in Shoreditch not only have a wide selection of cool shops to shop at, they also have creative energy bustling all around them, with the cafes, shops, food and the mix of indie businesses around. People-watch in Shoreditch to be inspired by outfits that carefully cross staples from different eras and effortlessly blend high and low brands. For some Shoreditch inspiration, follow soy_raka, a menswear blogger and avid Instagrammer of his unique outfits on the streets of Shoreditch. Other style accounts are the Madeinshoreditch Pinterest board, which is a feed of the coolest and quirkiest outfits in Shoreditch.
Shoreditch Shopping
There is a reason why walking down the street in Shoreditch, London can often feel like walking through a crowd of models and fashionistas. Shoreditch has some of the best shopping in London, ranging from independent boutiques to high-end brands to second-hand stores. Whether you're a vintage aficionado or someone who follows the trends to a T, you can find it in Shoreditch's shopping mecca.
Boxpark
Boxpark Shoreditch is an innovative pop-up food and shopping mall made from repurposed shipping containers. The Shoreditch location is one of three popup shopping malls in the London area, but is relatively unlike any of the others. The contemporary mall offers the perfect mix of familiar brands like Nike and more independent labels like Cocou Eyewear. For all of the foodies, you can find a delicious lineup of street-style food from all over the world, from artisan hamburgers to tasty falafel-based dishes.
Aida
Aida is a concept store that has a carefully curated selection of clothing for men and women from indie brands. The store's mission is to feel like a neighborhood hangout area and has a cafe as well as a vintage beauty saloninside. Aida is a store that is curated to reflect the creative nature of the Shoreditch community.