The Ultimate London Travel Guide
London is a big city full of plenty of things to do and see. Here is the ultimate London travel guide for every type of traveler out there.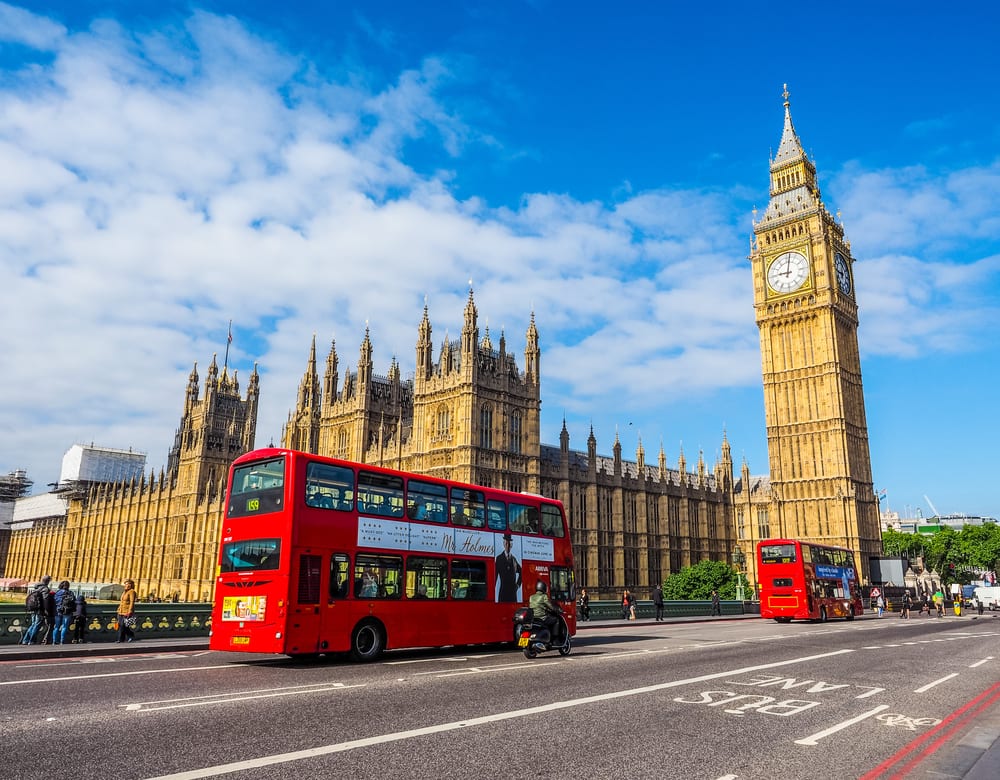 There's a reason that London is one of the most visited cities in the world. It's vast, diverse, with an abundance of opportunities to satisfy your inner city girl/boy. Interestingly enough, those can be the very same reasons why traveling to the giant United Kingdom capital can be a bit daunting. Exactly where does one begin? If you're planning a trip to London, you can sit back, relax and check out this ultimate London travel guide to help you plan the best getaway. We break down the tasty London food, the top London tourist attractions, unique experiences, London hotels to stay in and highlight some of the best neighborhoods in London to visit.
Best London Food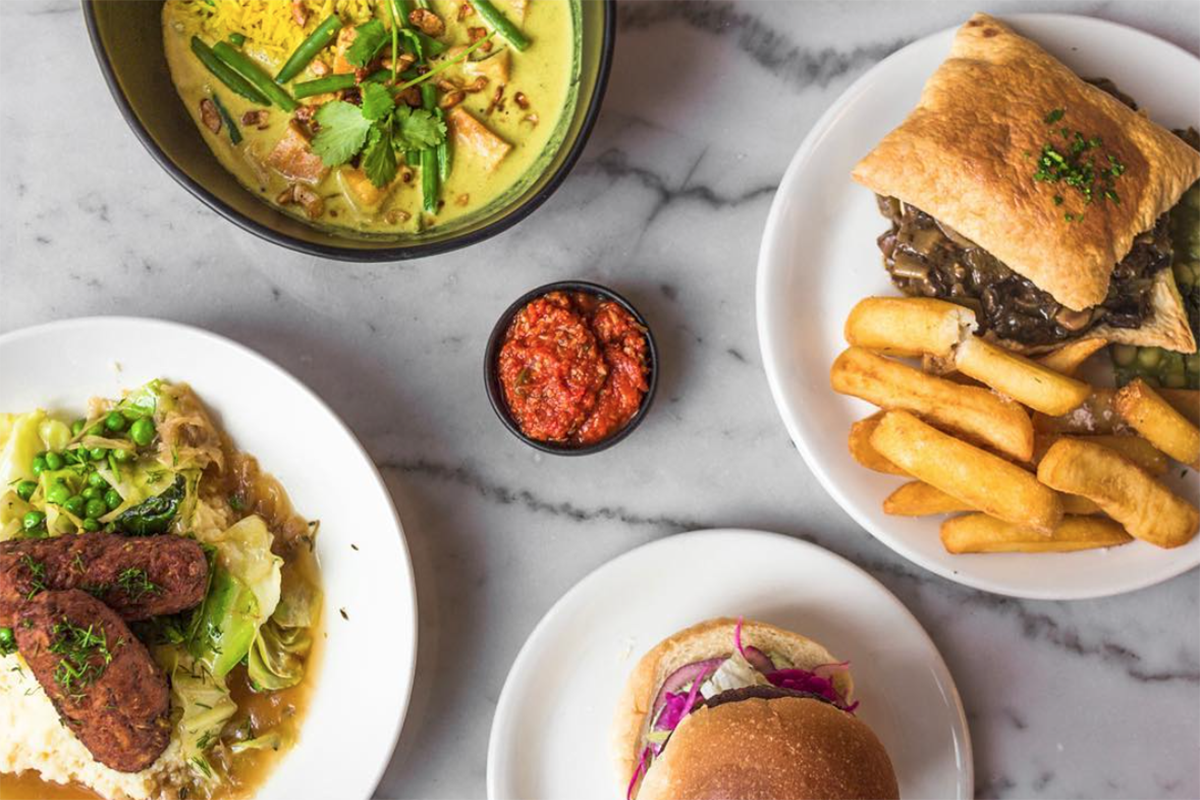 If you're still someone that believes that London is no place for a foodie, you may have been living under a rock. While London hasn't always been considered the most exciting culinary destination, the city has recently risen in the ranks as a place filled with foodie treasures. Based on the city's extremely diverse population, in London you can expect to find just about any type of food that you may be looking for.
Gone are the days where London food is defined by fish and chips or even curry houses. The city is filled with tons of food establishments, old and new, and for just about every type of foodie out there. Are you a vegan or vegetarian? Is your favorite meal a steaming plate of Pad Thai? London has it all.
Regardless of your food preferences, if you're traveling to London, be sure to check out these top places depending on what you're looking for.
For The Veggie Lovers
Plant-based diets are becoming increasingly common as a way of life for many. Luckily, due to the popularity of veganism and vegetarianism, finding vegan or vegetarian London food is increasingly accessible and isn't so hard. In our article on the best restaurants for plant-based diets, we rounded up some places you can't miss. And hey, even if you're not a Vegan, you should still grab a meal at one of these healthy spots. We promise you won't be disappointed.
Cheap Eats
London is notorious for being a pricey travel destination and, when you take food into account, it becomes even more daunting. But fear not, there are plenty of cheap eats spots and food markets spread throughout the city where you can enjoy a decently-priced meal that will leave you satisfied. A popular option is heading over to Shoreditch, where you can enjoy the famous Beigel Bake for £3.90, or a salt beef bagel that is both hearty and so cheap that you can enjoy two. Another great option is the £7 taco plate at Killer Tomato, which is a taco restaurant filled with quirky tacos, including a hamburger taco.
Luckily, a lot of London's cheap eateries are also open into the wee hours of the night. So after a night out in the city, head over to one of these ultimate late night London food spots for your fix.
Top Things To Do As a London Tourist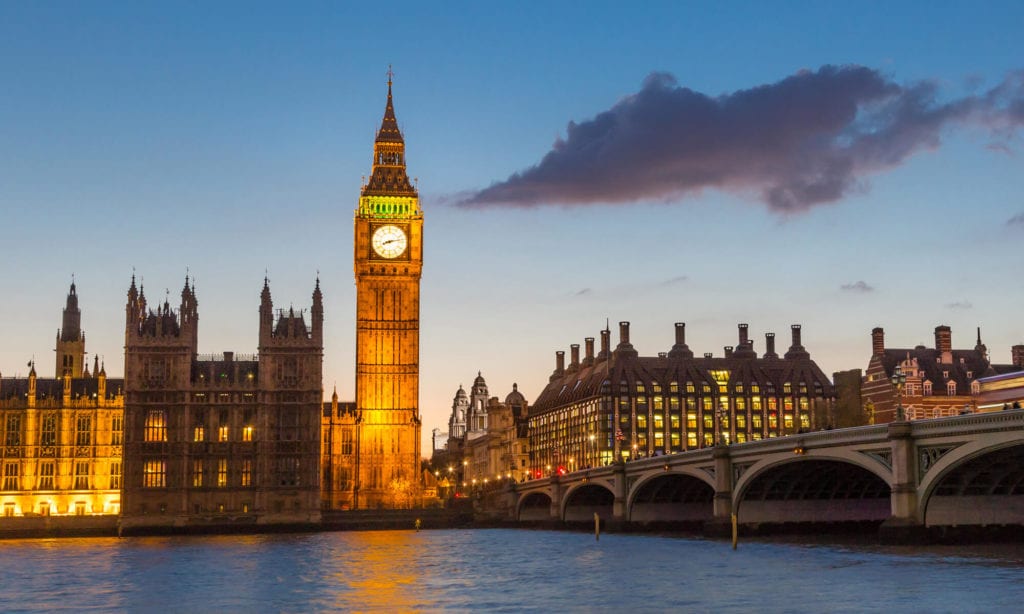 If it's your first time as a London tourist, besides finding a way to crash Megan Markle and Prince Harry's wedding, you probably have a list of sites to see that you don't want to miss. Among some of the top tourist attractions to see in London are the incredible London Eye, a giant observation wheel, Big Ben, the iconic national clock to name of a few. We rounded up a few other attractions that you have to see in London. Here are a few more places that you can't miss.
The Tower of London
The Tower of London is one of the most visited attractions in London. It's a magnificent collection of towers that offers a look into its dark, medieval history, tours of its gruesome prison chambers and a look at the crown jewels. Tours can last all day or night and visitors can enjoy an ancient daily tradition of the changing of keys.
Adult (16+ years old): £22.70
Children (5-15 years old): £10.75
Harrods
Similar to the original Macy's in New York City, Harrods is a massive department store that should be on your list of places to visit, even if you're not into shopping. Harrods has just about every high-end designer brand, and has interesting attractions like a memorial of Princess Diana and an impressive lineup of restaurants to dine at.
The Royal Observatory
How cool would it be to be able to say that you've stood at the Prime Meridian while on your trip to London? London tourists from all over the world take advantage of this historic observatory located in Greenwich where you can bounce between the Eastern and Western hemisphere in a matter of seconds.
An individual ticket to the Royal Observatory: Adult – £10, Child – £6.50
An individual ticket to the Planetarium Show: Adult – £8, Child – £5
National Gallery
For those interested in art museums, you can't miss the vast collection of art at the National Gallery in London. Works of art by the likes of Leonardo da Vinci, Michelangelo, Titan and Jan Van Eyck are awaiting art-loving London tourists.
Buckingham Palace
In addition to getting your iconic selfie with the unwavering Queen's Guard, you should visit Buckingham Palace because it's a beautiful sight to see. The British monarch headquarters covers 77,000 square meters and is a glimpse into the past and present of British royalty.
Unusual But Unique Experiences In London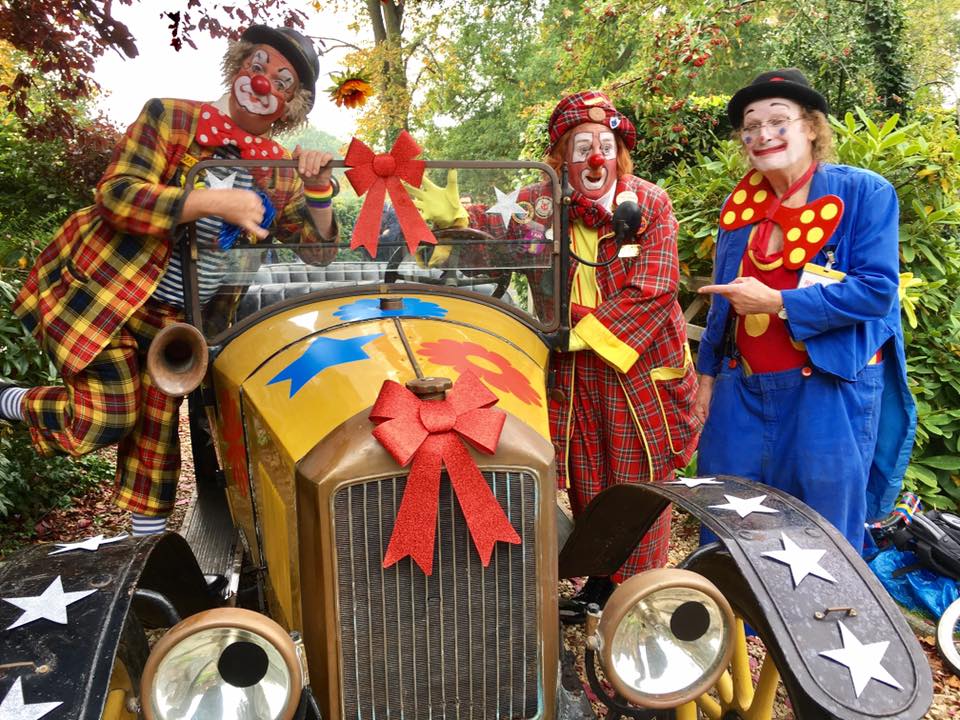 So you've successfully knocked all of the things off of your London bucket list;  now what? With almost 9 million people, it's nearly impossible to be bored in a city like London. If you need a little nudge in the right direction, we've luckily rounded up several less-common, unique experiences in London. After some of these quirky experiences your trip to London will surely be unforgettable.
In our 10 Unusual Experiences In London That You'll Never Forget we highlighted some fun things that you'll be glad you did, like sipping cocktails in the sub-zero Ice Bar. Engage in the unique dining experience at Pitch Black, a restaurant that is entirely in the dark while you use the rest of your senses to discover each plate of food. Art lovers can also enjoy the eccentric works of Chris Bracey in his neon collection of work at God's Own Junkyard.
Where to Stay
A big part of any ultimate London travel guide includes finding the best London hotels to lay your head down at the end of a long day of experiencing the incredible city. Because London is so vast, deciding where to stay is overwhelming and entirely based on what parts of the city you most want to see. London is home to plenty of five-star hotels like the May Fair, The Connaught, Claridge's and thousands more. If you prefer a cozier Airbnb over a hotel room, then there are plenty of homes in the greater London area to stay in.
If you're looking for a more unique experience in London then check out our guide to some of the more unique London hotels. Some of the interesting places to stay include a night in the heart of the London Zoo, which includes a private night-tour of the London Zoo. You can make your children's dreams come true by staying at the enchanting Hamley's Toy Shop filled with over 50,000 toys. Lastly, Potter-heads should not miss the opportunity to be transported to the world of Harry Potter at the five-star, family-run Georgian House Hotel.
Explore The Best Neighborhoods In London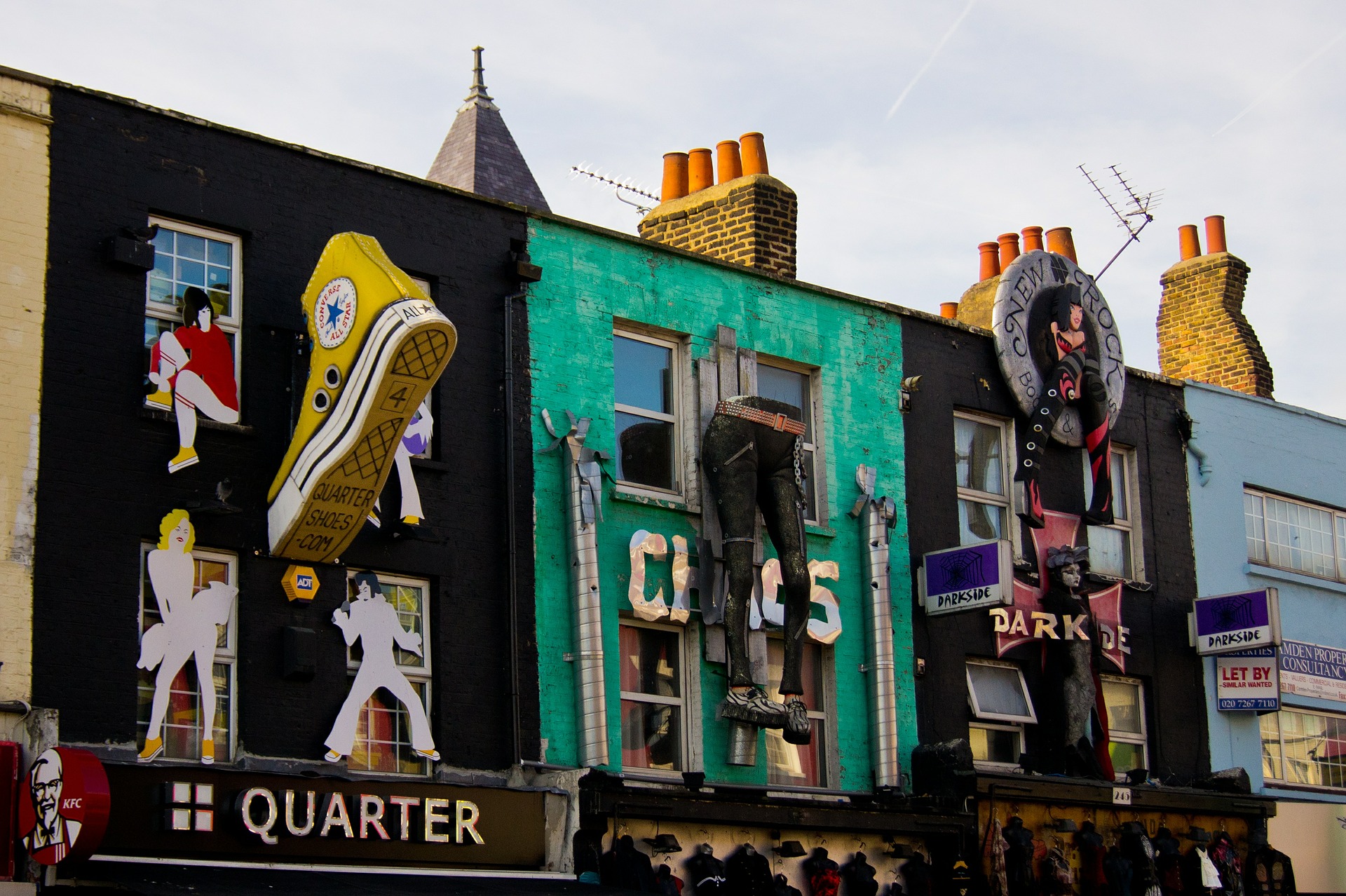 On top of the numerous attractions, monuments and restaurants to see in London, London is filled with tons of neighborhoods and hubs of culture. London is home to amazing street fashion, music and art that gives the city its unique character. For someone looking to delve deeper into the heart of London's cultures, exploring some of the best neighborhoods in London is a must.
East London's artistic and hipster vibes have long since given neighborhoods like Shoreditch its name. Shoreditch has no shortage of eye-catching things to see to add to your london travel guide.
Shoreditch is best for its unique street style that can be seen by its stylish residents on a daily basis. For the best street fashion inspiration, take a stroll and do some people-watching at the Brick Lane Market on a Sunday Morning. If you want to skip the big mainstream brands and shop more local, independent brands, check out Boxpark shopping center — a mall made up of repurposed shipping containers — or several other local boutiques in the town.
As mentioned, London is full of beautiful art museums to visit, but to get a feel for the city's street art scene, check out areas like Shoreditch, South Bank, Peckham or Spitalfields. For a colorful array of buildings, visit Camden Town, which is also known for its live alternative music scene and street markets.
In order to be able to venture into all of the best neighborhoods in London you'll need to master using the intricate underground train system that connects all of it together. After you grab an Oyster card, and familiarize yourself with the tube map, the city is at your fingertips. That is, after a crowded tube ride. Pro tip: if you're planning a night out in London, then make sure not to miss the last tube at midnight.