Top 10 Family-Friendly Travel Destinations for Unforgettable Memories
Discover the top 10 family-friendly travel destinations, offering fun and engaging activities for all ages. Plan your next family vacation with these handpicked suggestions.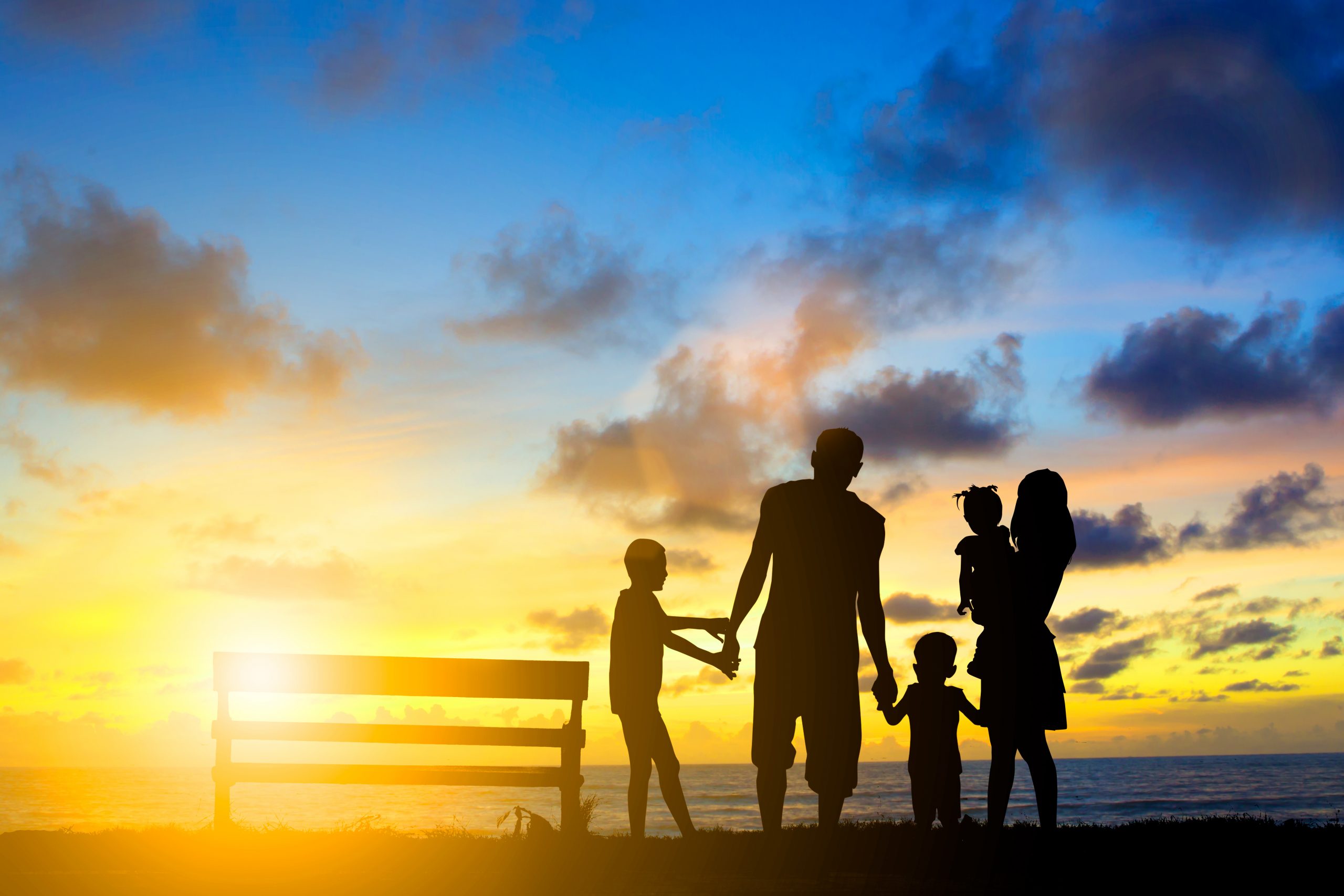 Are you planning your next family vacation? Look no further! We've compiled a list of the top 10 family-friendly travel destinations that cater to all ages, offering unforgettable experiences and lasting memories. From adventure-packed theme parks to serene beaches, these destinations promise something for everyone in your family.
1. Orlando, Florida, USA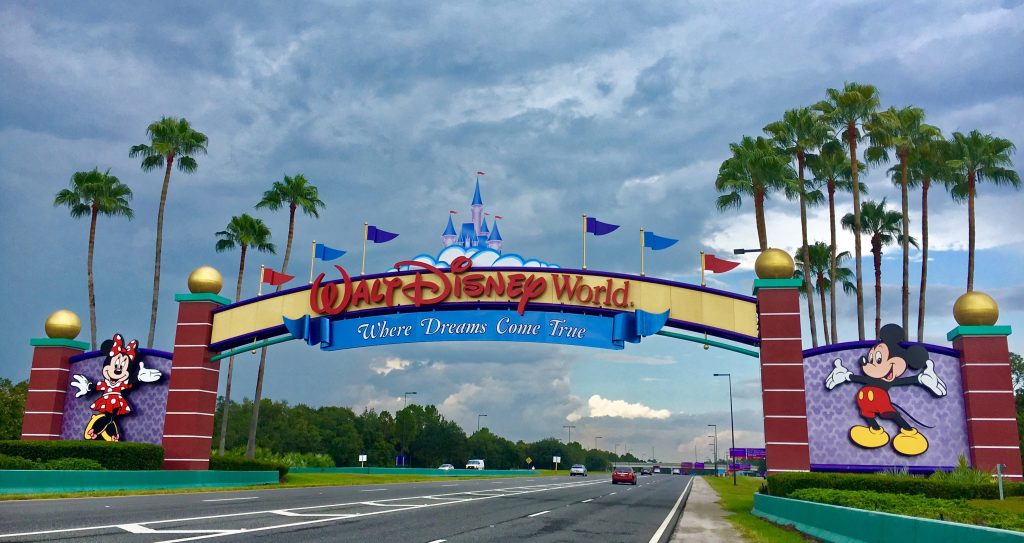 The ultimate family vacation destination, Orlando is home to world-famous theme parks such as Walt Disney World, Universal Studios, and SeaWorld. With numerous attractions and entertainment options, it's no wonder this magical city is a favorite for families from around the globe.
Top Family Activities in Orlando, Florida
Orlando is a treasure trove of family-friendly attractions, offering a wide variety of experiences that cater to every interest and age group. Explore the world-famous theme parks, learn about space and science, or immerse yourself in art and creativity – the possibilities are endless!
2. Costa Rica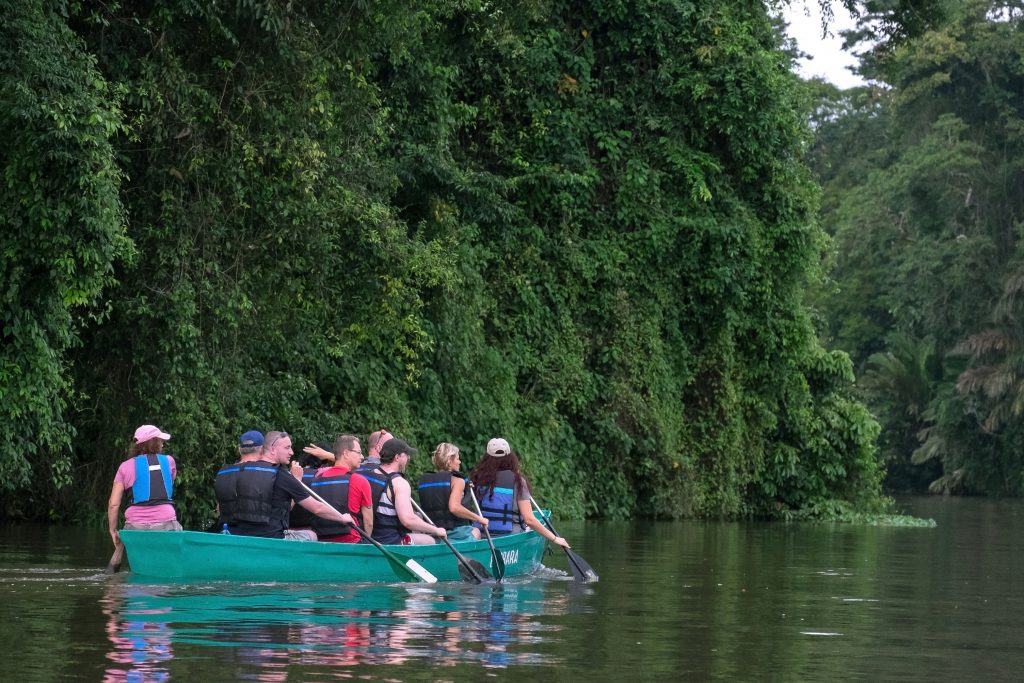 Costa Rica's lush rainforests, pristine beaches, and diverse wildlife make it a perfect destination for families seeking adventure. Visit the Tortuguero National Park for turtle watching, zip-line through the forest canopy, or explore the magnificent Arenal Volcano.
Top Family Activities in Costa Rica
Arenal Volcano National Park: Explore this park's stunning landscapes, including the famous Arenal Volcano, hike through lush rainforests, and relax in natural hot springs. A must-visit destination for nature-loving families.
Monteverde Cloud Forest Reserve: Discover the unique ecosystem of the cloud forest, home to a vast array of flora and fauna. Enjoy guided walks, canopy tours, and zip-lining adventures suitable for the whole family.
Tortuguero National Park: Take a guided boat tour through the park's intricate network of canals to spot wildlife, including monkeys, sloths, and various bird species. Visit during nesting season (July to October) to witness sea turtles laying eggs on the beach.

Manuel Antonio National Park

: This popular park combines beautiful beaches, hiking trails, and abundant wildlife, including monkeys, sloths, and colorful birds. A perfect family destination for both relaxation and adventure.

La Paz Waterfall Gardens

: Enjoy a day exploring this wildlife refuge and botanical garden, where you'll encounter waterfalls, a butterfly observatory, a hummingbird garden, and various animal exhibits, including big cats, monkeys, and reptiles.
Adventure parks: Costa Rica offers several adventure parks, such as Mistico Arenal Hanging Bridges Park and Rincon de la Vieja Adventure Park, which feature canopy tours, hanging bridges, zip-lining, and horseback riding for the whole family.
Whale and dolphin watching: Take a family-friendly boat tour along the Pacific coast, particularly near Marino Ballena National Park or the

Osa Peninsula

, to spot humpback whales, dolphins, and other marine life.
Surfing lessons: Costa Rica is known for its excellent surfing conditions. Enroll the family in a beginner's surf lesson at one of the many surf schools located in popular beach towns like Tamarindo, Jaco, or Santa Teresa.
Coffee plantation tours: Learn about Costa Rica's famous coffee production with a guided tour of a coffee plantation. Many tours are interactive and cater to families, offering a glimpse into the entire coffee-making process, from bean to cup.
Visit local markets: Immerse your family in the local culture by visiting farmers' markets, such as the Feria Verde de Aranjuez in San José, where you can sample local produce, taste traditional dishes, and shop for unique souvenirs.
Costa Rica offers a diverse array of family-friendly experiences, ranging from nature exploration and wildlife encounters to adventure activities and cultural immersion. The country's natural beauty and warm, welcoming atmosphere make it an ideal destination for families seeking unforgettable memories.
3. Rome, Italy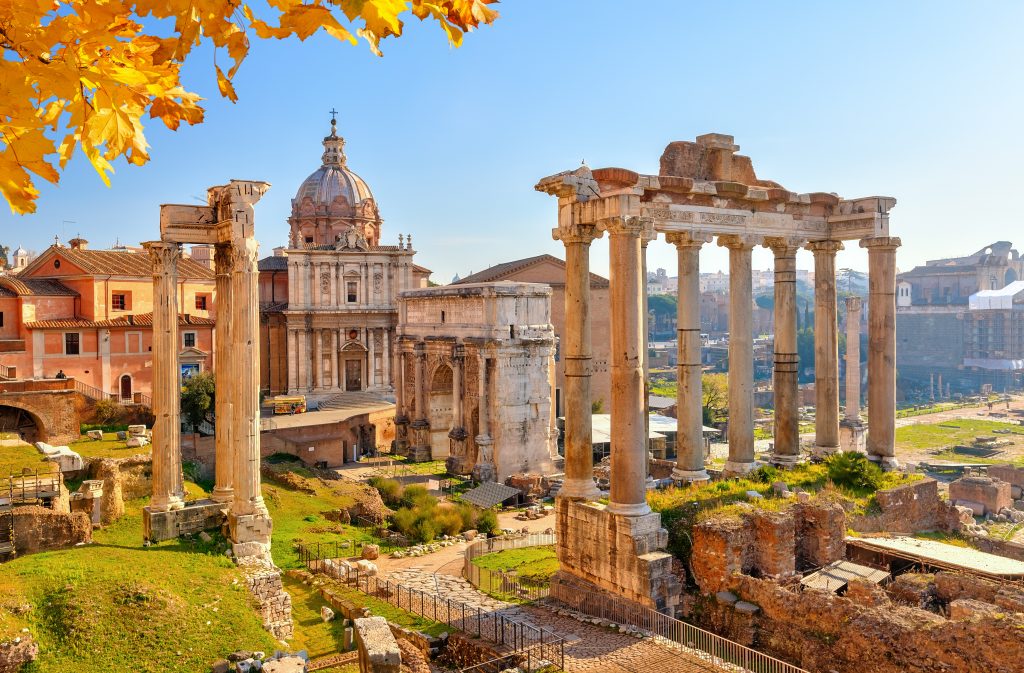 Take a trip back in time and immerse your family in the rich history of Rome. Marvel at the ancient Colosseum, visit the Vatican City, and toss a coin into the Trevi Fountain. Rome offers a unique blend of history, culture, and delectable Italian cuisine.
Top Family Activities in Rome, Italy
Colosseum: Visit the iconic Colosseum, where ancient gladiators once battled. Opt for a guided tour that's tailored for families to keep the kids engaged while learning about Rome's fascinating history.
Roman Forum and Palatine Hill: Explore these ancient ruins, which once served as the political and social center of Rome. Family-friendly guided tours offer an interactive way to discover the rich history of these sites.
Vatican City: Visit the world's smallest sovereign state, home to St. Peter's Basilica and the Vatican Museums, including the Sistine Chapel. A family-oriented guided tour will help you navigate and appreciate the vast collection of art and history.

Trevi Fountain

: Make a wish as a family at the famous Trevi Fountain. This Baroque masterpiece is not only a beautiful sight but also a fun, interactive experience for kids.
Pantheon: Marvel at the architectural wonder of the Pantheon, an ancient Roman temple turned church. Its massive dome and oculus are sure to impress visitors of all ages.
Villa Borghese and Borghese Gardens: Spend a day exploring the lush Borghese Gardens, rent a family bike, or take a leisurely boat ride on the lake. Visit the Galleria Borghese to admire its collection of artwork and sculpture.
Time Elevator Rome: This multisensory, interactive experience takes you on a virtual journey through 3,000 years of Roman history, engaging and entertaining for the entire family.
Gladiator School: Enroll your family in a fun, hands-on lesson at the Rome Gladiator School, where you'll learn about the life of a gladiator and even practice some ancient combat techniques.
Bioparco di Roma: Visit Rome's zoological garden, home to over 1,000 animals from around the world. The park also features playgrounds, picnic areas, and educational activities, making it an enjoyable day out for families.
Explora Children's Museum: This interactive museum is designed specifically for children aged 3-12, with exhibits and activities that encourage learning through play. A perfect way to entertain and educate younger family members during your Rome visit.
Rome offers a captivating blend of history, culture, and entertainment that appeals to all ages. With its ancient ruins, iconic landmarks, and family-friendly activities, the Eternal City promises a memorable and educational experience for the whole family.
4. Kyoto, Japan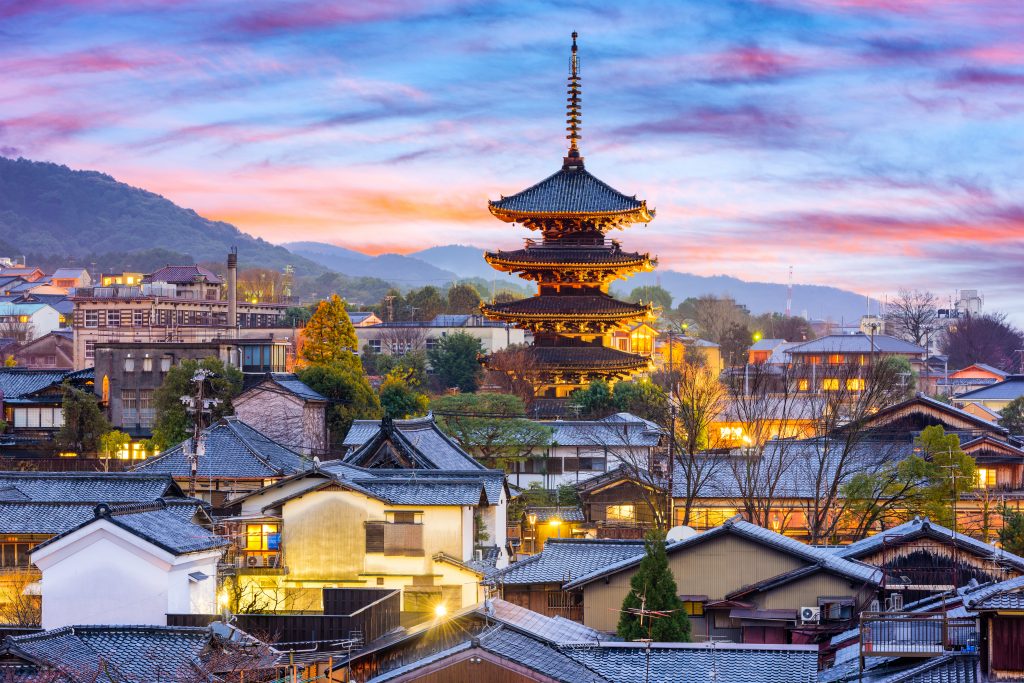 Experience the beauty of traditional Japan with your family in Kyoto. Visit stunning temples, tranquil gardens, and participate in a tea ceremony. The city is also home to Nijo Castle and the Arashiyama Bamboo Grove, both must-see attractions for families.
Top Family Activities in Kyoto, Japan
Fushimi Inari Taisha: Visit this iconic Shinto shrine with its thousands of vermilion torii gates. The shrine is open 24 hours and offers a scenic hike suitable for families.
Arashiyama Bamboo Grove: Wander through the enchanting bamboo grove, a unique and picturesque experience for families. While in Arashiyama, explore the nearby temples, gardens, and the scenic Togetsukyo Bridge.
Nijo Castle: Discover the history of Kyoto at Nijo Castle, a UNESCO World Heritage Site. Explore the beautiful castle grounds, including the Ninomaru Palace and its famous Nightingale Floors, which squeak like birds when walked upon.
Kyoto International Manga Museum: This museum is a must-visit for manga and anime fans of all ages. With over 300,000 manga books and a variety of interactive exhibits, the museum offers hours of entertainment.
Kyoto Railway Museum: Explore Japan's rail history at this interactive museum, featuring a vast collection of trains, hands-on exhibits, and a train simulator, making it an enjoyable experience for the entire family.
Kinkaku-ji (Golden Pavilion): Visit the stunning Golden Pavilion, a Zen temple covered in gold leaf. The temple's picturesque garden and pond offer a serene and beautiful setting for family photos.
Gion District: Wander through the historic Gion district, known for its traditional wooden machiya houses and geisha culture. Families can also enjoy a variety of cultural experiences, such as tea ceremonies and kimono rentals.
Kyoto Aquarium: This modern aquarium offers an engaging experience for families, showcasing various marine species, including dolphins, seals, and penguins. Don't miss the unique display of Kyoto's local aquatic life.
Monkey Park Iwatayama: Interact with Japanese macaques (snow monkeys) at this park in Arashiyama. A short hike leads to an open area where you can feed and observe the monkeys, offering a fun and educational experience for kids.
Toei Kyoto Studio Park: Experience the world of Japanese period dramas at this theme park and film set. Families can enjoy live performances, ninja training, and a variety of attractions and exhibits related to Japanese cinema.
Kyoto offers a rich cultural experience that families can enjoy together. With its stunning temples, beautiful gardens, and engaging interactive museums, the city provides a perfect blend of history, tradition, and entertainment for visitors of all ages.
5. Sydney, Australia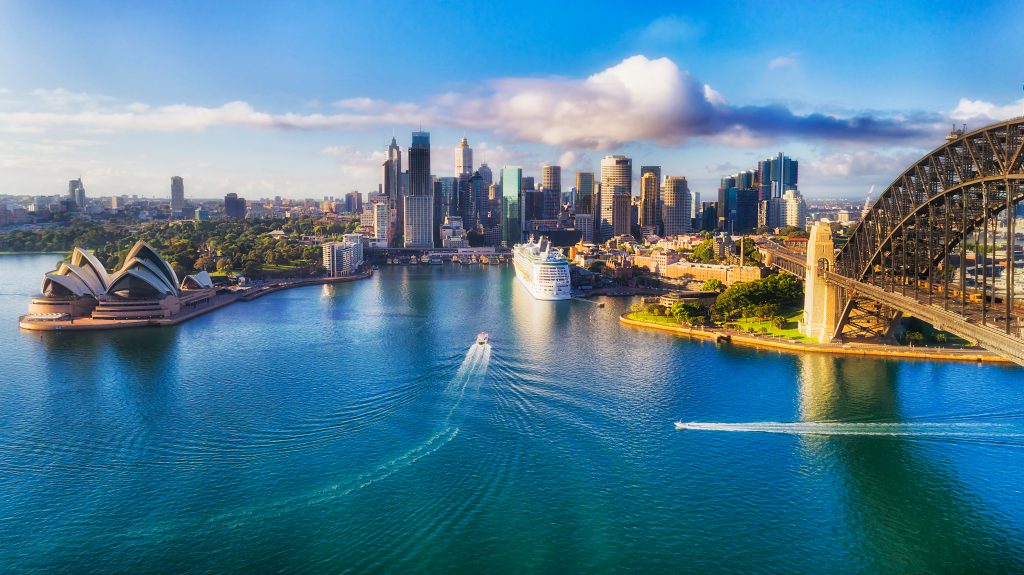 This vibrant city boasts iconic landmarks like the Sydney Opera House and Harbour Bridge. Families can enjoy a day at Taronga Zoo, explore the Royal Botanic Garden, or take a relaxing stroll on the famous Bondi Beach.
Top Family Activities in Sydney, Australia
Sydney Opera House: Visit the iconic Sydney Opera House and take a family-friendly guided tour to learn about its history and architecture. The venue also hosts various family-oriented shows and performances throughout the year.
Taronga Zoo: This world-class zoo is home to over 4,000 animals, including native Australian species like kangaroos, koalas, and wombats. Enjoy the Sky Safari cable car for stunning views of the harbor and the city skyline.
Royal Botanic Garden: Explore the lush and beautiful Royal Botanic Garden, where families can enjoy a picnic, participate in seasonal activities, or simply take a leisurely stroll along the garden's many pathways.
Sydney Harbour Bridge: Walk along the pedestrian path of the Sydney Harbour Bridge or, for a more adventurous experience, take a family-friendly BridgeClimb tour for unparalleled views of the city.
Bondi Beach: Spend a day at Sydney's famous Bondi Beach, where families can relax on the sand, swim, or take surfing lessons at one of the local surf schools.
SEA LIFE Sydney Aquarium: Discover Australia's diverse marine life, including sharks, rays, and tropical fish, at this popular aquarium. The interactive exhibits and displays make it an engaging experience for children.
Australian Museum: Explore Australia's natural and cultural history at the Australian Museum, featuring exhibits on dinosaurs, Indigenous Australian cultures, and native wildlife.
Luna Park: Enjoy a day of old-fashioned fun at Luna Park, a historic amusement park located on the shores of Sydney Harbour. The park offers rides and attractions suitable for all ages.
Powerhouse Museum: This interactive science and technology museum offers hands-on exhibits and displays that cater to both kids and adults. Topics include space, robotics, and transportation, making it an enjoyable and educational outing for the whole family.
Featherdale Wildlife Park: Interact with Australian wildlife at this popular park, where families can hand-feed kangaroos, wallabies, and emus, and enjoy up-close encounters with koalas and other native species.
Sydney offers an array of family-friendly activities that cater to a wide range of interests. From iconic landmarks and beautiful beaches to interactive museums and wildlife encounters, there's something for everyone in this vibrant Australian city.
6. London, England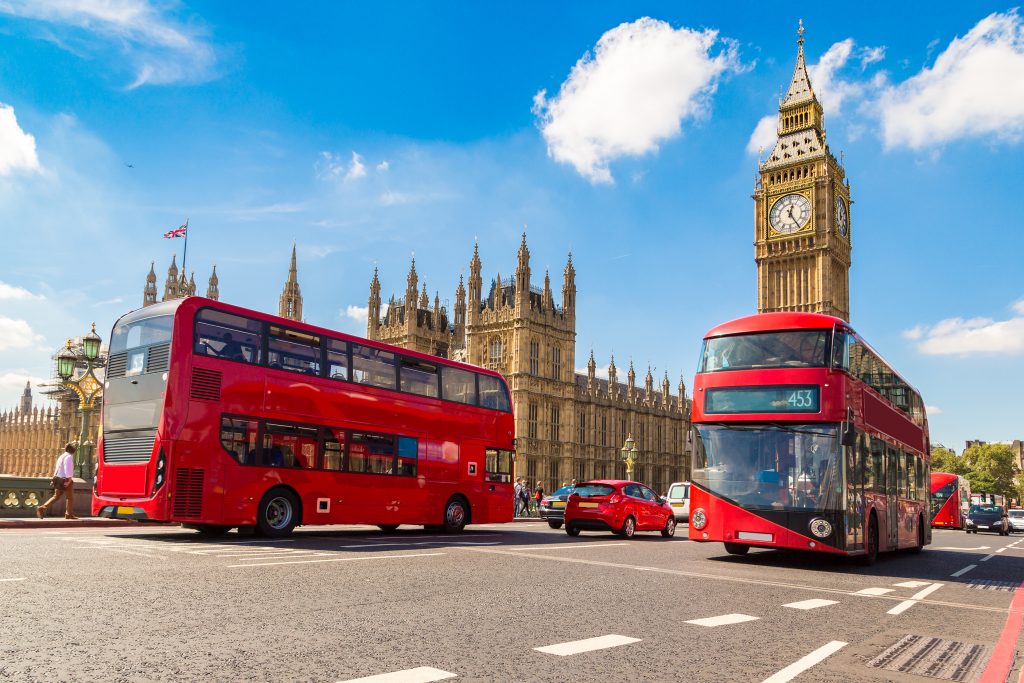 London's rich history and iconic landmarks make it a fantastic destination for families. Visit the Tower of London, Buckingham Palace, and the British Museum, or enjoy the thrilling rides at nearby theme parks like LEGOLAND Windsor and Chessington World of Adventures.
Top Family Activities in London, England
Tower of London: Explore the historic Tower of London, home to the Crown Jewels and centuries of history. Opt for a family-friendly tour led by a Yeoman Warder to keep children engaged while learning about the site's fascinating stories.
Buckingham Palace: Visit the official residence of the British monarch and watch the Changing of the Guard ceremony, a colorful display of British tradition that appeals to all ages.
British Museum: Discover world history at the British Museum, featuring exhibits on ancient Egypt, Greece, Rome, and more. The museum offers family activity trails and workshops to keep children entertained and engaged.
Natural History Museum: Marvel at the impressive collection of dinosaur skeletons, animal specimens, and interactive exhibits that cover topics like volcanoes, earthquakes, and evolution. A must-visit for families interested in science and nature.
London Eye: Enjoy stunning panoramic views of London from the iconic London Eye, a giant observation wheel on the South Bank of the River Thames. A ride in one of the capsules is a fun experience for the whole family.
Harry Potter Studio Tour: Experience the magic of Harry Potter with a visit to the Warner Bros. Studio Tour London, where you can explore authentic film sets, costumes, and props from the popular movie series.
Science Museum: Unleash your inner scientist at this interactive museum, featuring hands-on exhibits on topics like space travel, robotics, and human biology. The museum's Wonderlab is a popular attraction for families with younger children.
ZSL London Zoo: Visit the world's oldest scientific zoo, home to over 600 species of animals. Enjoy live shows, feedings, and interactive experiences, such as the popular Land of the Lions exhibit.
Hamleys Toy Store: Explore the world's oldest toy store, featuring seven floors of toys, games, and interactive displays. A visit to Hamleys is a memorable experience for children and adults alike.
West End Theatre: Catch a family-friendly show in London's famous West End, with popular productions like The Lion King, Matilda, and Aladdin offering unforgettable entertainment for all ages.
London offers a diverse range of family-friendly activities, from historic landmarks and world-class museums to magical experiences and exciting entertainment. With so much to see and do, the city promises a memorable adventure for families visiting the British capital.
7. Barcelona, Spain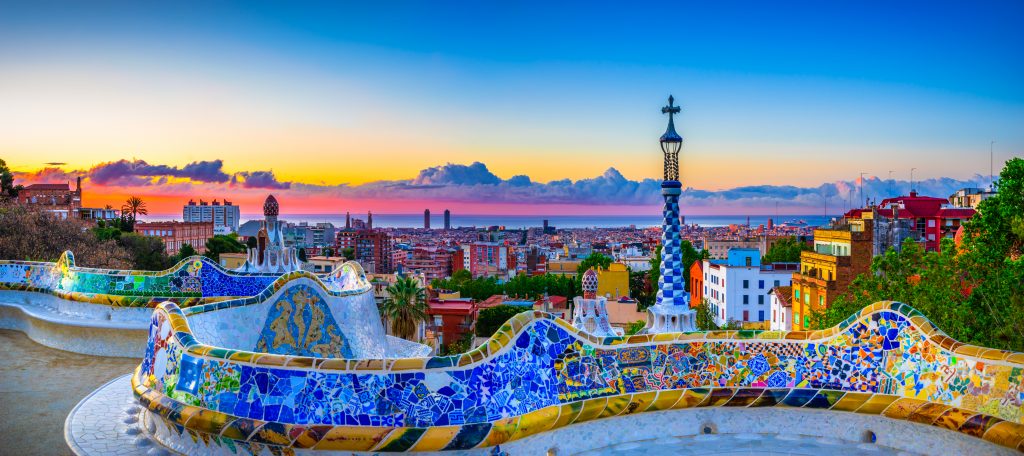 From the whimsical architecture of Gaudí to the bustling La Rambla street, Barcelona offers a unique blend of art, culture, and fun. Families can visit the renowned Park Güell, explore the Gothic Quarter, or spend a day at the beach.
Top Family Activities in Barcelona, Spain
Park Güell: Discover the colorful and whimsical Park Güell, designed by renowned architect Antoni Gaudí. The park's mosaic-covered buildings, unique architecture, and beautiful views make it a must-visit for families.
Sagrada Familia: Marvel at the breathtaking Sagrada Familia, Gaudí's unfinished masterpiece. A guided tour tailored for families will help children appreciate the intricate architecture and symbolism of this iconic basilica.
La Rambla: Stroll down the famous pedestrian boulevard La Rambla, which offers street performers, living statues, and various shops and cafes. Don't forget to visit La Boqueria, the vibrant food market, for a taste of local flavors.
Camp Nou Stadium: Soccer fans of all ages will enjoy a visit to Camp Nou, home to FC Barcelona. Take a stadium tour, explore the museum, or catch a live match for an unforgettable experience.
Barcelona Aquarium: Discover the underwater world at one of Europe's largest aquariums, featuring over 11,000 marine animals and an impressive Oceanarium. The interactive exhibits and touch pools make it an engaging experience for children.
Tibidabo Amusement Park: Ride the vintage Ferris wheel, carousel, and other attractions at this century-old amusement park, perched on a hill overlooking the city. The park offers fun for all ages and stunning panoramic views of Barcelona.
Montjuïc Castle and Magic Fountain: Visit the historic Montjuïc Castle and its surrounding gardens, then head to the nearby Magic Fountain for a mesmerizing light and music show in the evenings.

CosmoCaixa Science Museum

: Explore interactive exhibits on topics like geology, biology, and astronomy at this modern science museum. The museum's indoor rainforest and planetarium make it a popular destination for families.
Poble Espanyol: Wander through this open-air architectural museum, which showcases replicas of Spanish villages and buildings from different regions of Spain. The site also hosts workshops and activities for kids, as well as shops and restaurants.
Barceloneta Beach: Relax and enjoy the sun at Barceloneta Beach, a family-friendly urban beach located near the city center. Rent bikes, play beach volleyball, or take a dip in the Mediterranean Sea.
Barcelona offers a wide range of family-friendly activities that combine art, culture, history, and entertainment. With its stunning architecture, beautiful beaches, and interactive attractions, the city promises an enjoyable and memorable experience for the whole family.
8. Canadian Rockies, Canada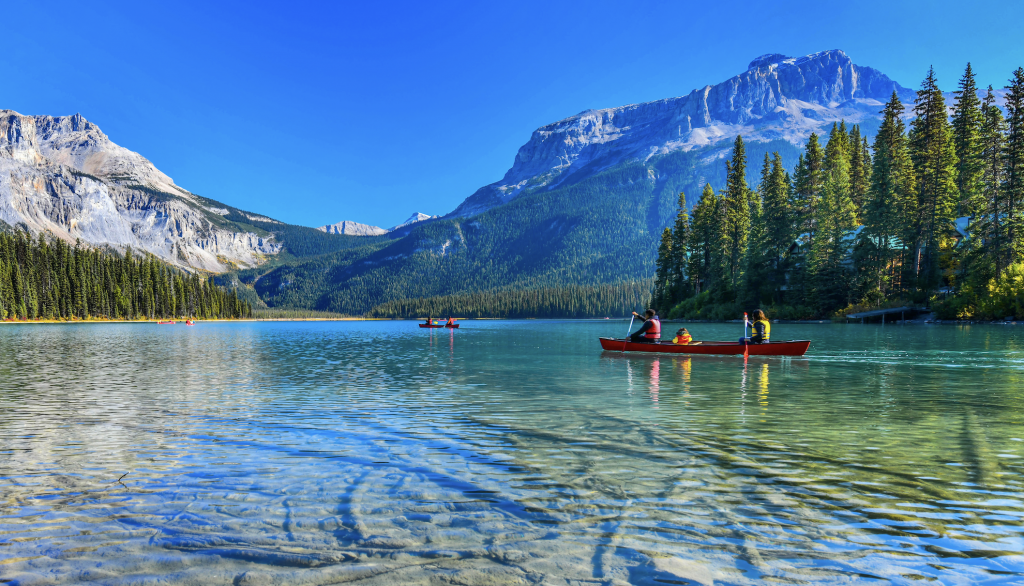 The Canadian Rockies offer breathtaking landscapes and unforgettable outdoor experiences for families. Discover the beauty of Banff National Park, hike the scenic trails, or take a ride on the famous Rocky Mountaineer train.
Top Family Activities in the Canadian Rockies, Canada
Banff National Park: Explore Canada's oldest national park, offering stunning mountain landscapes, turquoise lakes, and abundant wildlife. Families can enjoy scenic drives, hiking trails, and outdoor activities like canoeing and horseback riding.
Jasper National Park: Discover the largest national park in the Canadian Rockies, featuring glaciers, hot springs, lakes, waterfalls, and diverse wildlife. Popular family activities include hiking, wildlife spotting, and the Maligne Lake boat tour.
Lake Louise: Visit the iconic Lake Louise, known for its emerald waters and dramatic mountain backdrop. Enjoy a leisurely walk along the lakeshore, rent a canoe, or take a family hike to the Lake Agnes Tea House.
Icefields Parkway: Drive along one of the world's most scenic highways, connecting Banff and Jasper National Parks. Stop at key attractions like Peyto Lake, Athabasca Falls, and the Columbia Icefield, where you can take a guided tour onto the Athabasca Glacier.
Banff Gondola: Ride the gondola to the summit of Sulphur Mountain for panoramic views of the surrounding mountains and the town of Banff. The summit features an interpretive center, hiking trails, and a mountaintop restaurant.
Johnston Canyon: Hike through this picturesque canyon, featuring a series of catwalks and bridges that lead to stunning waterfalls. The easy trail is suitable for families and offers a unique perspective of the canyon's natural beauty.
Yoho National Park: Visit this lesser-known park in the Canadian Rockies, home to beautiful sights like Emerald Lake, Takakkaw Falls, and the Natural Bridge. Enjoy family-friendly hikes and outdoor activities in this tranquil setting.
Glacier Skywalk: Experience the thrilling Glacier Skywalk, a glass-floored observation platform that offers a bird's-eye view of the Sunwapta Valley and its surrounding glaciers.
Cave and Basin National Historic Site: Learn about the birthplace of Canada's national park system at this historic site, featuring an interpretive center, guided tours, and the opportunity to explore the cave that houses the natural hot springs.
Canmore Nordic Centre Provincial Park: Originally built for the 1988 Winter Olympics, this park offers year-round outdoor activities, including mountain biking, hiking, and cross-country skiing, suitable for the whole family.
The Canadian Rockies provide an unforgettable family adventure, with its breathtaking mountain scenery, turquoise lakes, and abundant wildlife. From hiking and sightseeing to exciting attractions and educational experiences, there's something for everyone in this stunning region of Canada.
9. Cape Town, South Africa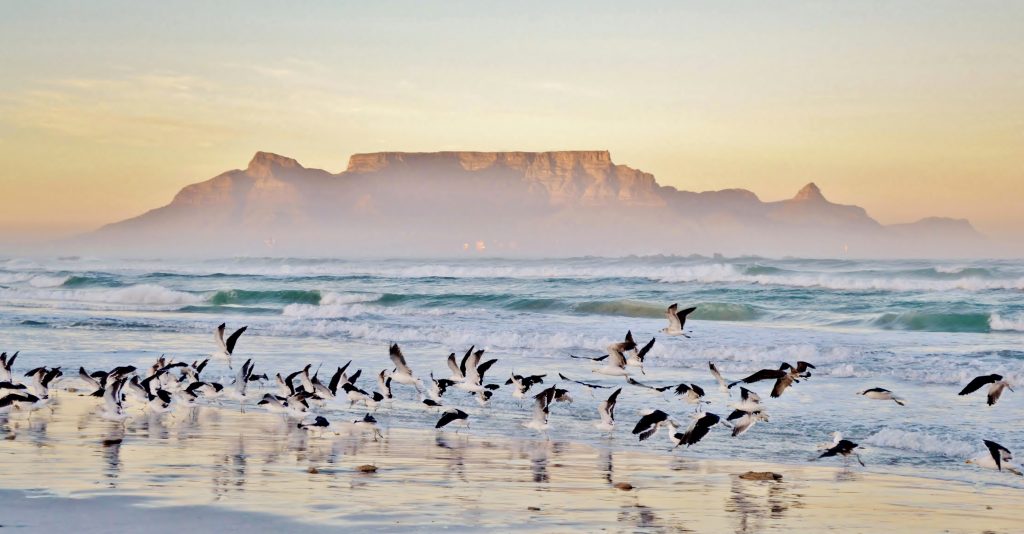 With its stunning natural beauty and rich cultural heritage, Cape Town offers a unique family experience. Visit the penguins at Boulders Beach, take a cable car up Table Mountain, or explore the magnificent Kirstenbosch Botanical Gardens.
Top Family Activities in Cape Town, South Africa
Table Mountain: Take the cable car to the top of Table Mountain for stunning views of Cape Town and the surrounding area. Enjoy short walks, have a picnic, or visit the gift shop and café at the summit.
Boulders Beach: Visit the picturesque Boulders Beach, home to a colony of African penguins. Families can enjoy watching these adorable birds up close from the boardwalk and relax on the beach's sheltered coves.
Kirstenbosch National Botanical Garden: Explore the beautiful Kirstenbosch Gardens, featuring over 7,000 plant species native to South Africa. The garden offers family-friendly walking trails, picnic spots, and a tree canopy walkway with panoramic views.
V&A Waterfront: Spend time at the vibrant Victoria & Alfred Waterfront, where families can enjoy shopping, dining, and various entertainment options. The Two Oceans Aquarium and the Cape Wheel are popular attractions for families.
Robben Island: Take a guided tour of Robben Island, the former prison where Nelson Mandela was held. The tour provides a fascinating insight into South Africa's history and offers an educational experience for the whole family.
Cape Point Nature Reserve: Discover the scenic beauty of Cape Point, featuring rugged cliffs, beautiful beaches, and diverse flora and fauna. Enjoy family-friendly hiking trails, visit the historic lighthouse, and watch for baboons, ostriches, and other wildlife.
World of Birds Wildlife Sanctuary: Visit the largest bird park in Africa, home to over 3,000 birds and small animals. The sanctuary offers close encounters with a variety of species and is an enjoyable and educational experience for children.
City Sightseeing Hop-On Hop-Off Bus: Explore Cape Town at your own pace with a hop-on hop-off bus tour, allowing families to visit popular attractions like Table Mountain, Camps Bay, and the V&A Waterfront with ease.
Ratanga Junction Theme Park: Enjoy a day of fun at Ratanga Junction, a theme park offering a variety of rides and attractions for all ages. The park is seasonal, so check the operating schedule before planning your visit.
Bo-Kaap: Wander through the colorful and historic Bo-Kaap neighborhood, known for its brightly painted houses and cobbled streets. Families can learn about the area's history and culture at the Bo-Kaap Museum or by joining a guided walking tour.
Cape Town offers a diverse range of family-friendly activities that combine natural beauty, history, and entertainment. From iconic landmarks and stunning landscapes to interactive attractions and educational experiences, there's something for everyone in this captivating South African city.
10. Reykjavik, Iceland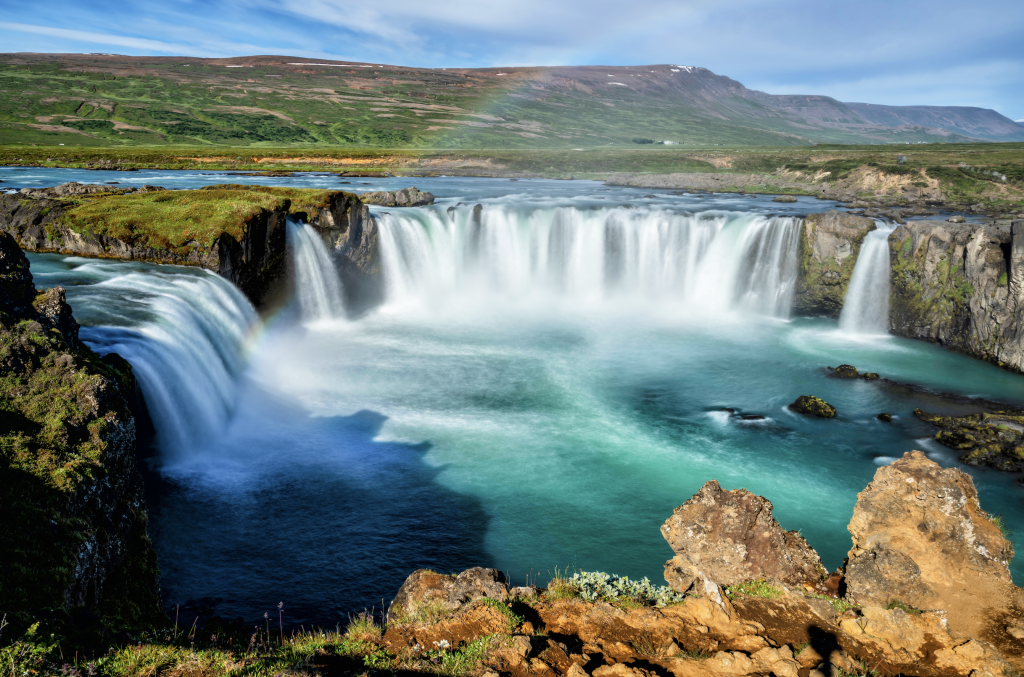 Reykjavik, the capital of Iceland, offers a magical family adventure with its geothermal pools, striking landscapes, and unique wildlife. Families can go whale watching, visit the Blue Lagoon, or explore the Golden Circle, a popular sightseeing route.
Top Family Activities in Reykjavik, Iceland
Golden Circle Tour: Embark on the popular Golden Circle tour to explore some of Iceland's most famous natural attractions, including Thingvellir National Park, Geysir geothermal area, and Gullfoss waterfall. A family-friendly guided tour will provide an educational and entertaining experience.
Whale Watching: Join a whale-watching tour from Reykjavik's harbor for a chance to spot minke whales, humpback whales, and other marine life. Many tours also include puffin watching during the summer months.
Hallgrímskirkja: Visit Reykjavik's iconic church, Hallgrímskirkja, and take the elevator to the observation deck for panoramic views of the city and its colorful rooftops.
Blue Lagoon: Relax and rejuvenate at the famous Blue Lagoon geothermal spa, known for its milky blue waters and healing properties. The lagoon offers a unique and enjoyable experience for the whole family.
Perlan: Explore the interactive exhibits at Perlan, a modern museum that showcases Iceland's unique geology, glaciers, and wildlife. The museum also features a planetarium and a man-made ice cave, providing a fun and educational experience for children.
Reykjavik Family Park and Zoo: Visit this family-oriented park and zoo, which features Icelandic farm animals, seals, and Arctic foxes. The park also offers playgrounds, picnic areas, and seasonal activities like ice skating and horseback riding.
Icelandic Phallological Museum: While not a typical family attraction, the Icelandic Phallological Museum offers a quirky and educational experience for families with older children. The museum showcases a vast collection of mammal penises and related folklore.
Harpa Concert Hall: Discover the stunning architecture of Harpa Concert Hall, located by the harbor. Take a guided tour or attend a family-friendly performance to appreciate the building's unique design and acoustics.
Laugardalslaug: Enjoy a family swim at Laugardalslaug, Reykjavik's largest geothermal swimming pool complex. The facility includes indoor and outdoor pools, hot tubs, a steam room, and waterslides, offering fun and relaxation for all ages.
Aurora Borealis (Northern Lights): If visiting during the winter months, don't miss the chance to witness the mesmerizing Northern Lights. Join a guided tour or venture outside the city to increase your chances of seeing this natural phenomenon.
Reykjavik offers a range of family-friendly activities that highlight Iceland's natural wonders, unique culture, and history. From awe-inspiring landscapes and wildlife encounters to educational attractions and relaxing experiences, there's something for everyone in this remarkable Nordic city.
These top 10 family-friendly travel destinations provide a diverse array of experiences and adventures for families of all ages. Whichever destination you choose, these unforgettable locations promise to create lasting