4.) The Naked City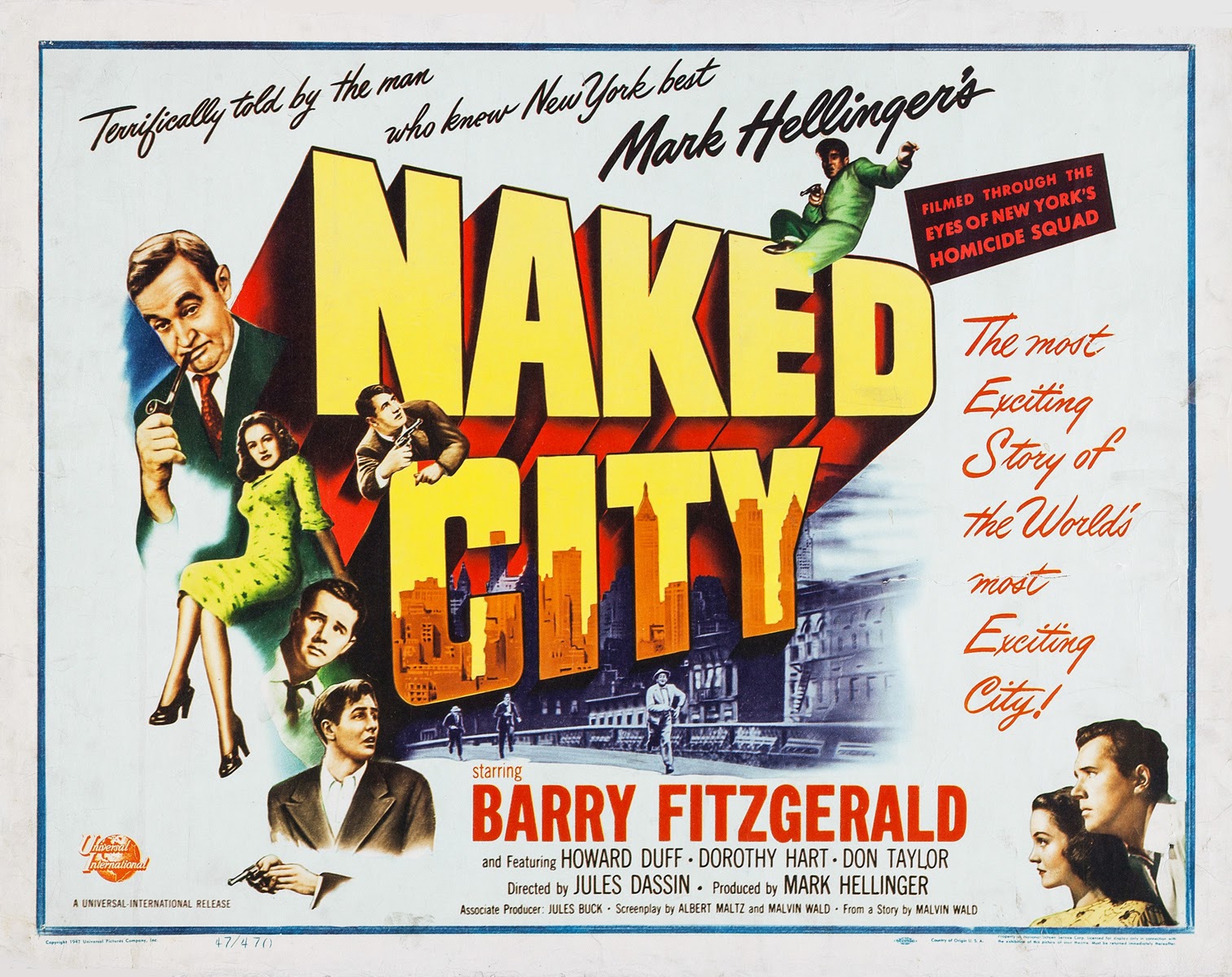 Naked City is one of the top and earliest NYC movies portraying the city's crime side.
Amid a semi-documentary portrait of New York and its people, a model is murdered in her apartment. Homicide detectives Dan Muldoon and Jimmy Halloran investigate. Suspicion falls on various shifty characters who all prove to have some connection with a string of apartment burglaries.
Jules Dassin's 1948 crime procedural was an early foray by Hollywood into the behind-the-scenes of police investigations. It was filmed entirely on location in New York City, with the film featuring landmarks such as the Williamsburg Bridge, the Whitehall Building, and an apartment building on West 83rd Street in Manhattan as the scene of the murder.
The Naked City borrows elements from documentaries, including a narrator and a factual depiction of police work, but actors play the major roles in the story of a murder investigation (and its thrilling conclusion on one of New York's island bridges).
The movie ends with a reminder that it is one of the many stories that New York tells every day.
Release Date: March 4, 1948