Top 50 Hotels in the World
You're a world traveler and that means you want to want to stay comfortable and happy while on journe. Try the 50 best hotels in the world.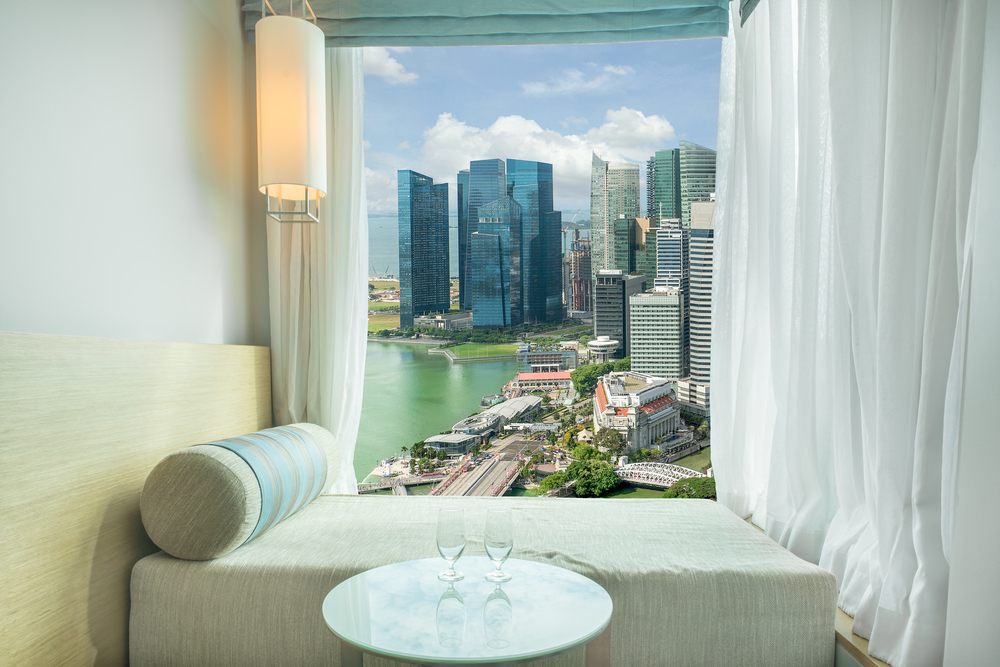 With the rise of Airbnb and homestays in the last decade, it almost seems like hotels have lost their luster. We're here to let you know that they haven't. Bed and breakfasts can be awesome for some trips, but sometimes nothing beats a great, old-fashioned hotel experience, especially when the hotel is an unforgettable one.
What exactly makes a hotel unforgettable? We're talking state-of-the-art amenities, prime locations, and hospitality that will make you never want to leave.
So, if you're looking to travel with the ease of staying in an amazing hotel, here is a list for you. We've got the best hotels in the world from all parts of the globe. Book your next trip for somewhere in style.
50.) Hotel Marincanto
This is a beautiful boutique hotel with rooms overlooking the Amalfi Coast.
49.) Iberostar Grand Hotel El Mirador
This is an adult-only resort that is perfect for couples and special events in the Canary Islands.
48.) Elounda Beach Hotel
Come here to stay at one of the best hotels in the world. Enjoy overlooking the Aegean Sea.
47.) Kayakapi Premium Caves
This hotel is best-rated for clean, professional, and friendly staff and is carved out of natural caves.
46.) Cotton House Hotel
This Spanish luxury hotel has state-of-the-art amenities and attentive staff.
45.) Ett Hem
This Nordic aesthetic wonderland is repeatedly voted one of the best hotels in the world.
44.) Hotel Alpin Spa
Escape to a winter getaway in the mountains and lounge in the fully stacked spa and resort among the beautiful Alps.
43.) Max Royal Kemer Resort
Enjoy the private beachside at a visually stunning resort that is among the best hotels in the world.
42.) BoHo Prague Hotel
This top hotel is known for its chic design and aesthetic that makes guests feel right at home.
41.) Taj Mahal Palace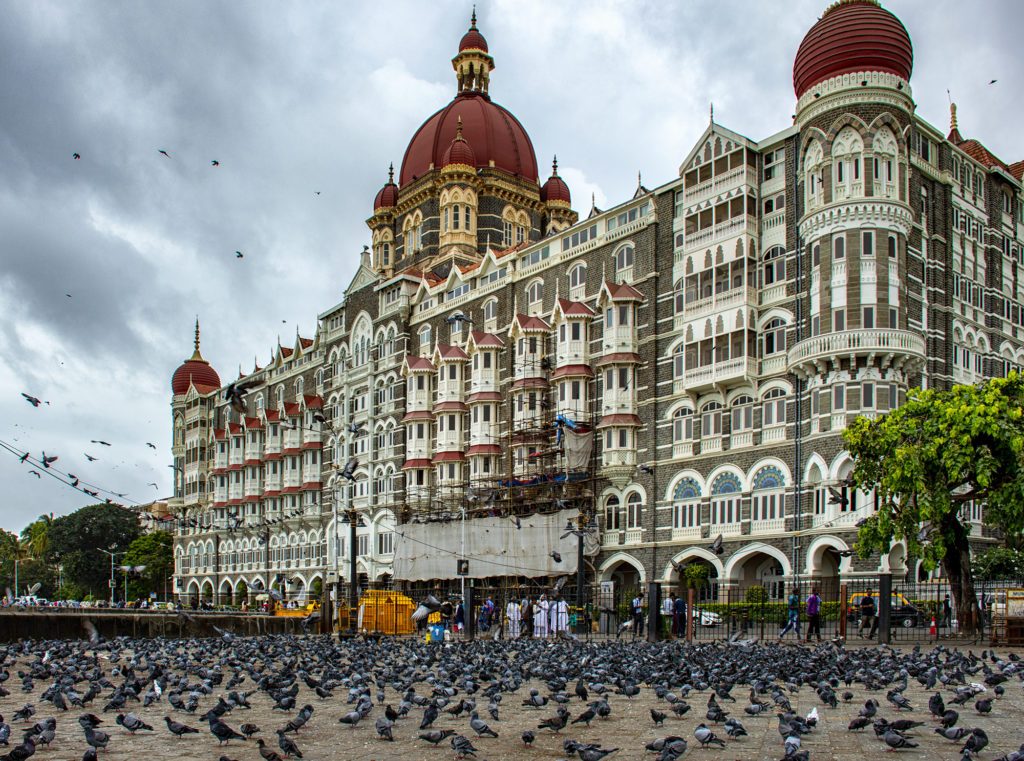 Not to be confused with the actual Taj Mahal, this is the official hotel of the Taj Mahal Palace in the heart of Mumbai.
40.) Sokkhak Boutique Resort
This beautiful boutique hotel is one of the best hotels in the world for aesthetic and hospitality.
39.) Tulemar Resort and Beach
This is the perfect hotel resort option for nature lovers with bungalows and villas located in the heart of the Costa Rican jungle.
38.) French Quarter Inn
Charleston, South Carolina
Historical hotel repeatedly voted one of the best hotels in the country and the world. It's located in a charming city.
37.) La Fortuna at Atitlan
Santa Cruz La Laguna, Guatemala
Stay in the heart of Santa Cruz in the private wooden bungalows for a true jungle experience.
36.) Coco Plum Island Resort
You'll feel like you're on a private island with the kind and attentive staff and stunning views.
35.) Round Hill Hotel and Villas
Enjoy private pools, beautiful views, and private beaches in a natural backdrop.
34.) Constance Prince Maurice Pointe de Flacq
There are plenty of infinity pools, palm trees, and beautiful beaches surrounding the bungalows on this private island.
33.) Kapama River Lodge
Enjoy the relaxation of the African Safari with top-of-the-line hospitality and spa services by the Kapama River.
32.) Riad ie Clos des Arts
Enjoy fresh Moroccan breakfast every morning in the courtyard of the Riad in this small oasis in the robust city.
31.) Constance Aiyana
Perch right on the beautiful, clear beaches with palm trees and sunny views in the beautiful hotel.
30.) One & Only Cape Town
Experience the vibrant colors, decadent cuisine, and beautiful suites right in the heart of Cape Town.
29.) Royal Gold Coast Hotel
This hotel is continuously rated as the best hotel for hospitality, accommodations, and location in West Africa.
28.) Eko Hotel & Suites
The Eko Hotel and Suites boasts first-class hospitality and comfortable, chic accommodations on Victoria Island.
27.) Six Senses Zighy Bay
Private beaches and beach lounges, spa services, and delicious cuisine await you at this luxury resort.
26.) Madinat Jumeirah Resort
Surround yourself with the luxurious Arabic details and hospitality, including a private beach.
25.) Lindos Blu Luxury Hotel & Suites
Enjoy the classic Greek island views of starch white and deep blues as you dip in the private pools of this luxury resort.
24.) Kenting Amanda Hotel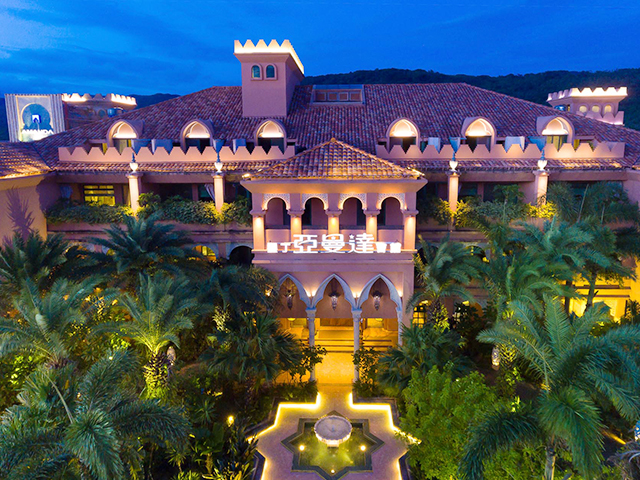 Hengchun, Pingting, Taiwan
This Moroccan-inspired hotel will make you forget you're in a Taiwanese town.
23.) Grand Roatan Caribbean Resort
Get a unique side of the Caribbean in the Roatan Resort full of private pools and beaches to choose from.
22.) AYADA Maldives
The infinity pools are overlooking the water in a luxurious setting in the beautiful Maldives.
21.) Hotel Bocas del Mar
Indulge in nothing but peace and tranquility in the natural oasis of Hotel Boca del Mar.
20.) Hotel Eclat Beijing
The hospitality, gorgeous amenities, and location landed this hotel as one of the best hotels in the world.
19.) Padma Resort Ubud
This resort is a top choice in terms of guest reviews and looks for all of Ubud.
18.) Belmond Palacio Nazarenas
Explore the Machu Picchu the right way by starting and ending your day in luxurious comfort.
17.) Casa de Uco Wine Resort
The perfect vacation destination for couples or wine lovers is this wine boutique hotel in Mendoza.
16.) The Place Luxury Boutique Villas
Koh Tao, Surat Thani Province
The luxury boutique villa resort is a highly rated and reviewed choice for travelers to this part of Thailand.
15.) Alto Atacama Desert Lounge & Spa
San Pedro de Atacama, Chile
Find your oasis in the renowned Atacama desert with a top-rated spa and killer views.
14.) Pousada Capim Santa
The perfect option for nature lovers who want to be surrounded by the outdoors in Brazil.
13.) Gran Melia Nacional
Top choice for thousands of positive guest reviews for the best accommodations and amenities in Brazil.
12.) Lodge El Mirador de Guadal Chilean
You can stay in the rooms and suites overlooking the beautiful El Mirador de Guadal in this home away from home.
11.) Rixos Premium Seagate
Private pools, waterfront suites, and state-of-the-art accommodations await you in this luxurious, high in demand hotel.
10.) The Oberoi
This is one of the highest-rated hotels in the heart of Dubai with endless reviews
9.) Al Maha Desert Resort
Murqquab, United Arab Emirates
This boutique-style hotel has a pool, five-star rated accommodations, and great hospitality.
8.) Ulusaba Private Game Reserve
Ulusaba Reserve, South Africa
Surround yourself with natural wildlife, go on game drives, excursions and plenty of other safari adventures in this perfect African safari adventure.
7.) Six Senses Zil Pasyon
Felicite Island, Seychelles
Highly rated for its beautiful amenities, design and waterfront villas and suites in the breathtaking Seychelles Islands.
6.) Giraffe Manor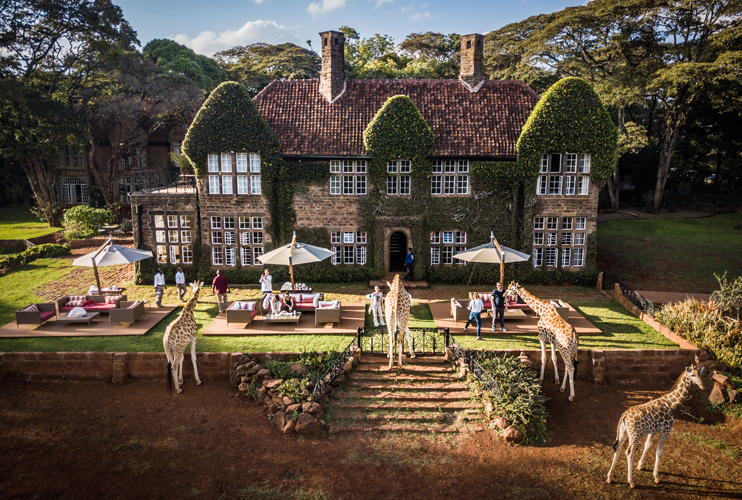 This is one of the top-rated hotels for obvious reasons. Live among giraffes while you stay in the comfortable lodge in the Kenyan countryside.
5.) Nantucket Hotel & Resort
Nantucket, United States.
Nantucket houses this unforgettable resort and escape in the beautiful countryside that is repeatedly voted one of the best hotels in the US.
4.) Four Seasons Bora Bora Resort
This place is one of the best hotels in the world for its unreal waterfront location and out-of-this-world service.
3.) Qualia Resort
Hamilton Island of Whitsunday Islands.
This beautiful property with spa services, delicious food, and spectacular views is a true paradise.
2.) Shangri-La Boracay Resort & Spa
Enjoy a tropical paradise with unreal colors, beach access, and world-class spa services and amenities.
1.) Medina Palms
Indulge in the unforgettable African-inspired foods and crystal clear pools that are highly recommended by all guests.
Book one of these hotels for an incredible experience next time you travel.