Top UNESCO World Heritage Sites To Add To Your Bucket List
Check out these top UNESCO world heritage sites around the globe, from Italy coastal villages to Jordan ancient cities to Vietnamese islands.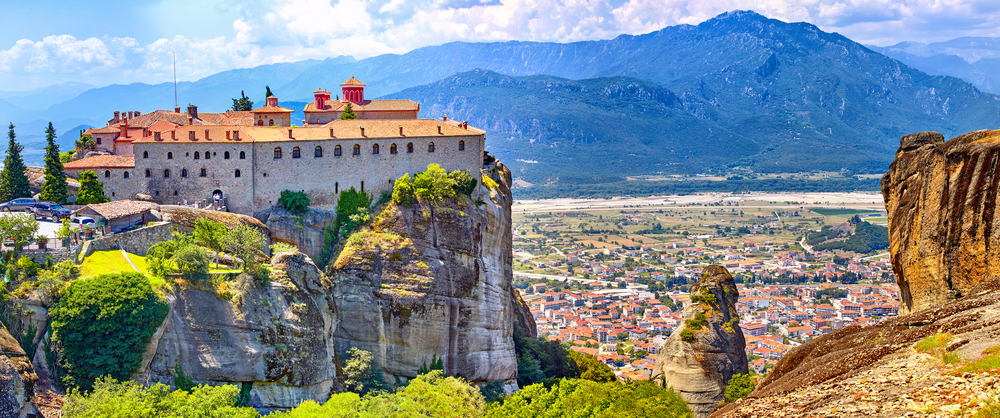 There are over 1,000 UNESCO World Heritage Sites to choose from, all rich in history, culture and architecture. The United Nations selects these sites based on extensive research of historical, cultural and scientific importance. We've selected some of our favorite ones, which also happen to be breathtakingly beautiful and popular tourist destinations.
Here are some of the world's most beautiful UNESCO sites to visit.
30.) Taj Mahal
Location: India
The illustrious Taj Mahal is a palace built by the Mughal emperor to bury Shah Jahan to bury his favorite wife.
29.) Machu Picchu
Location: Peru
The Machu Picchu is one of the biggest attractions in all of South America and all of the world. It was one of the biggest empires of the Inca and it reaches up to 8,000 feet high.
28.) Old Havana
Location: Cuba
The architecture that makes you feel like you've stepped back in time keeps plus the historical significance of the Cuban city center is why this is one of the World UNESCO site.
27.) Pyramids of Giza
Location: Egypt
The pyramids are a remnant from the powerful Egyptian empire from over 4,500 years ago.
26.) Great Wall
Location: China
The Great Wall attracts more than ten million travelers a year to see it's almost otherworldly vastness. The wall stretches for more than 13,000 miles and can be viewed from space.
25.) Acropolis
Location: Athens, Greece
This UNESCO heritage site is the site of one of the biggest historical citadels on earth that housed several ancient culturally significant buildings.
24.) Cinque Terre
Location: Italy
Cinque Terre are more than just a beautiful popular tourist destination, these five coastal Italian villages are preserved part of history.
23.) Vatican City
Location: Europe
Vatican City is considered the world's smallest country and has immense religious and historical significance. The country is also home to some of the most ancient art and artifacts from important historical eras like the Renaissance and Baroque era.
22.) Giant's Causeway
Location: Ireland, United Kingdom
This is one of the most unique UNESCO world heritage sites, the Giant's Causeway is a compilation of rock formations that are the result of years of volcanic activity.
21.) Chichen Itza
Location: Mexico
Mexico is home to many ancient ruins that are remnants of empires past; Chichen Itza is one of the best Maya ruins to see in the country.
20.) Iguazu National Park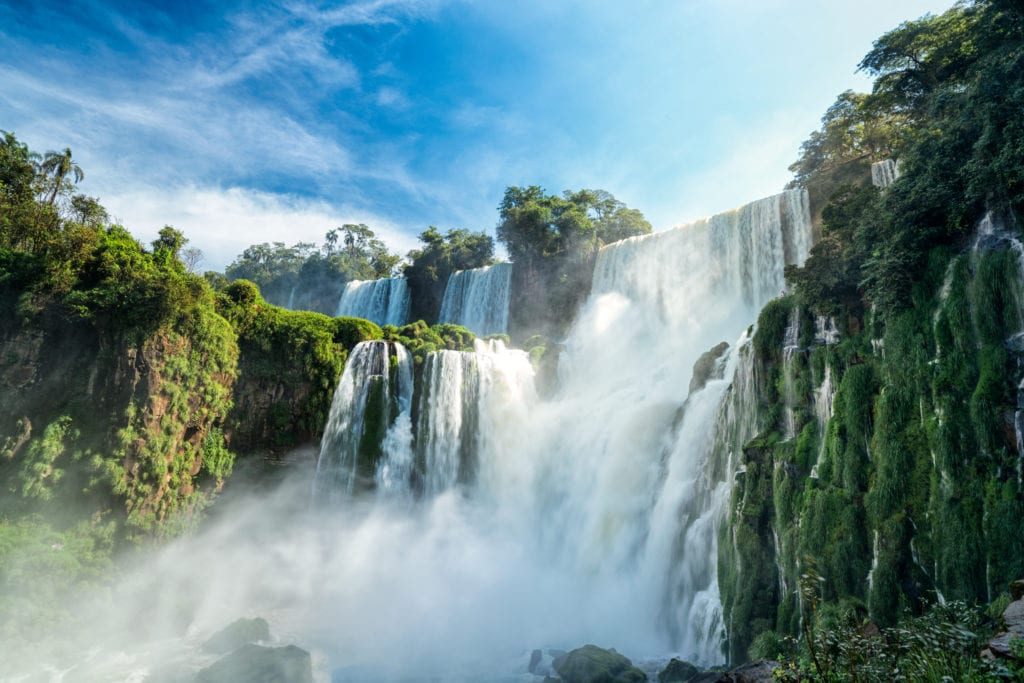 Location: Brazil/Argentina
Sitting right at the border between Argentina and Brazil, the Iguazu National Park houses the worlds most beautiful waterfalls in the world stretching over 9,000 feet.
19.) Galapagos Islands
Location: Ecuador
The biodiversity of this island has made it UNESCO world heritage site and marine preserve for years. The Galapagos Islands hold over 700 plant species and 500 animal species including some of the biggest turtles you've ever seen.
18.) Serengeti National Park
Location: Tanzania
The Serengeti is home to one of the biggest populations of large animals in the world that migrate south every year in large numbers, making this one of the best safaris in the world.
17.) Pergamon
Location: Turkey
Pergamon is another remaining artifact from the ancient world, it was known as the educational and cultural center filled with alters, theaters and temples.
16.) Grand Canyon National Park
Location: United States
The Grand Canyon is a vast national park that continues to attract millions of tourists every year, the rock formations stretches for over 300 miles and even wider and deeper down.
15.) Uluru-Kata Tjuta National Park
Location: Australia
The Uluru is not only a national park, but it is an extremely sacred and protected site for Australia's Anangu people. The large rock formations come together in the middle of the sandy plains of Australia's outback.
14.) Tikal National Park
Location: Guatemala
What is now known as a national park was once a large city for the Maya empire. The Tikal temples are located in a jungle filled with beautiful nightlife including toucans, wild monkeys and wild birds.
13.) Canadian Rocky Mountain Parks
Location: Canada
The Canadian Rocky Mountain Parks is compiled of four national parks and three provincial parks. Waterfalls, mountains and beautiful colorful lakes are some of the natural beauty you'll find in this Canadian masterpiece.
12.) Ayutthaya Historical Park
Location: Thailand
Buddhist temples, historical art and ancient ruins that date back to 1351 are some of the reasons why the Ayutthaya Historical park was given UNESCO status.
11.) Yosemite National Park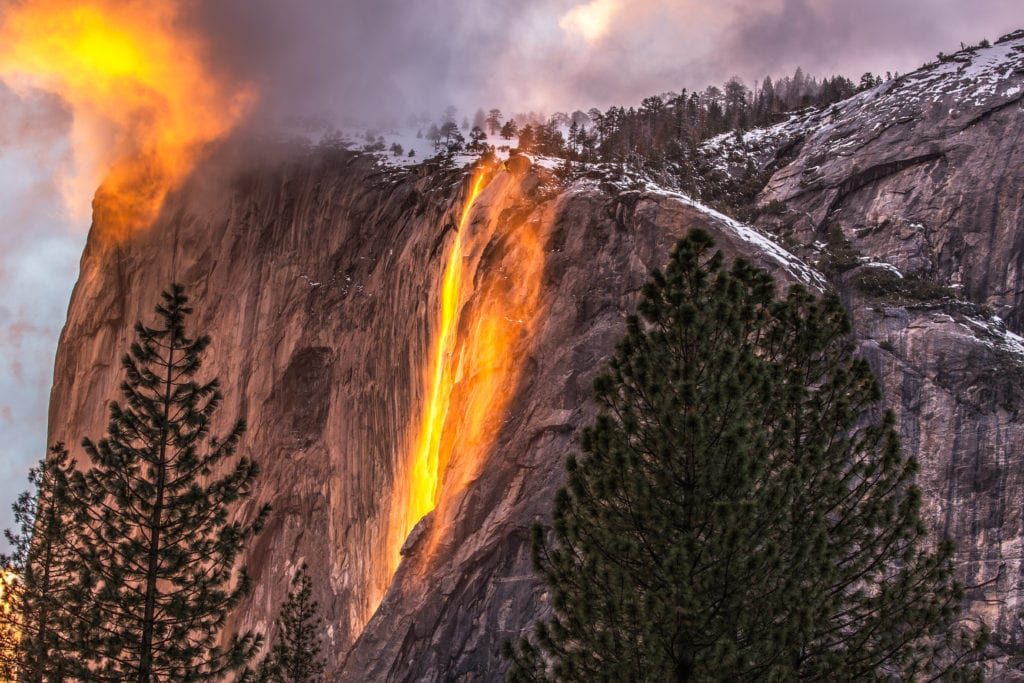 Location: United States
Picture-worthy mountains, vast sequoia trees, beautiful lakes and waterfalls fill the most popular national park in the United States.
10.) Delphi
Location: Delphi, Greece
Another UNESCO world heritage site that is an ancient archaeological site that housed temples, theaters and large Greek statues.
9.) Antigua Guatemala
Location: Guatemala
This ancient colonial city is a remnant of the country's Spanish colonial history. The architecture is a mix of Spanish and Guatemalan styles and is still preserved today.
8.) Hoi An Ancient Town
Location: Vietnam
Hoi An's preservation and history landed it UNESCO status, the small town dates back to the 15th century and is filled with a unique mix of cultures and history.
7.) Stonehenge
Location: England
Stonehenge is one of the world's greatest mysteries, the origins of the randomly-placed large stones are still debated about. The megalithic structure dates all the way back to 3000 to 2000 BC.
6.) Old City Jerusalem
Location: Israel
Known as the "holy city" to many people of the Christian and Jewish faith, it's no surprise that the Old City of Jerusalem is one of the world's best UNESCO world heritage sites. The 200 sites where Jesus walked and taught the people are well-kept up and truly unique.
5.) Petra
Location: Jordan
One of the most world-famous places is Petra, also known as the Rose City. The city is carved out of beautiful hued stones and mixes ancient architecture with topology.
4.) Ha Long Bay
Location: Vietnam
Ha Long Bay is one of the most visited sites in Vietnam. The Bay is made up of 2,000 tiny islands filled with rainforest, limestone pillars and stunning views.
3.) Forbidden City
Location: China
The Chinese Forbidden City is an ode to the powerful dynasties of long ago. The Forbidden City is a vast site made up on 90 palaces, 980 buildings and over 8,500 rooms.
2.) Rio de Janeiro
Location: Brazil
Rio de Janeiro is known for plenty of things,  but the city's magnificent architecture, landscape of mountains meets sea, and the beautiful Christ the Redeemer statue make it a UNESCO world heritage site.
1.) Ancient Kyoto
Location: Japan
The beautiful buildings and gardens of Kyoto date all the way back to the 10th and 17th centuries. This ancient city was once the Japanese capital, but is now a historical site preserving the Japanese history and culture.