Visit These Top Tropical Beach Vacations Without a US Passport
If you are feeling the need to soak up some sun and tropical vibes but don't have a passport, try visiting one of these tropical beach destinations.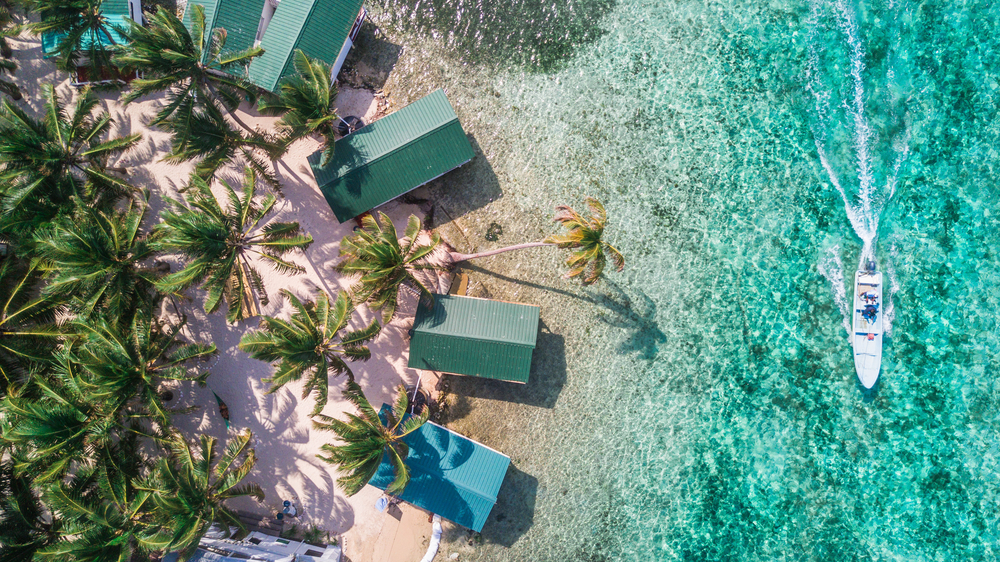 If you are feeling the need to soak up some sun and tropical vibes but don't have a passport, don't worry! There are several exotic destinations that you can visit without the need for a passport. As long as you have a valid state-issued ID, you are good to go.
Visit these top beach vacations and get your tropical paradise fix without the need to spend hundreds on a passport.

<h2″> Virgin Islands</h2″>
The US Virgin Islands is made up of two islands: St. John and St. Thomas. There is no airport on St. John. You will need to take a 35-minute ferry or a private boat from St. Thomas.
Virgin Island National Park is a sight to behold. With beautiful white sandy beaches and crystal-clear waters, you will find perfect conditions to swim, snorkel, or relax.
Puerto Rico
Just a short three and a half hour flight from New York, Puerto Rico is a tropical beach vacation that does not require a passport. This place is a tropical paradise that's close tho home, but it will feel like you are a million miles away.
Despite its small size, the island has a lot to offer with an array of cultural and outdoor actives. Explore Puerto Rico's old forts or take a tour around the Bacardi Rum Factory. And, of course, you can always sunbathe on the beautiful beaches.
Hawaii
Hawaii, the 50th State, is possibly America's most alluring tropical beach paradise.
Here you can immure yourself in a completely different way of life from the mainland. Whether you visit the Hawaii Volcanoes National Park or walk along the many breathtaking beaches, Hawaii has something for everyone to enjoy.
Key West, Florida
You don't have to take a long-haul flight to escape it all and reach the perfect tropical beach vacation. If you want to stay closer to home, then 120 miles off the southern tip of Florida is Key West.
Key West offers a tropical climate without the need to endure a long flight. Take some time out and soak up the laid-back lifestyle and explore all that the area has to offer.
American Samoa
If you don't have a US passport, fear not. You could head out to American Samoa an island in the South Pacific. Made up of five islands and two stunning atolls, this must-visit paradise will take your breath away.
It may take a 13-hour flight from Los Angeles, but you will not be disappointed. American Samoa has mountains, a volcanic island, and vibrant Polynesian culture and heritage.

Northern Mariana Islands
The Northern Marina Islands is made up of a collection of 14 mostly uninhabited islands that US citizens can visit without a passport. The islands have a strong Spanish influenced Chamorro culture, giving it a vibrant and friendly vibe.
There is plenty to do on the island from hiking and biking to snorkeling and diving.

San Diego, California
With seventy miles of coastline, you should consider making it a staycation and stay within the US mainland and head out to SoCal paradise.
San Diego offers white sand beaches, superb diving, beautiful underwater reefs, great surf, and adorable sea lions. What more do you need?

Guam
Guam is in the West Pacific is a tropical beach vacation you can visit without a passport. Acquired by America during WWII, this small island in Micronesia is worth the visit.
Snorkelers and diviner can enjoy the crystal blue waters that have visibility of up to 150 feet. If the water isn't your domain, take a hike and explore the islands tropical rain forests.

<h2″>South Padre Island, Texas</h2″>
You may not instantly think of Texas as a tropical beach vacation. However, Padre Island rests offshore and stretches 11 miles down the coast ending just shy of Rio Grande.
Take some time to relax and take in the views and the beautiful Texan sunsets.

No Passport Cruises
Talking a cruise to certain tropical beach vacation spots is another way of traveling without the need of a passport. However, a valid I.S. and birth certificate is required.
Bear in mind, that if you are traveling to any of the below destinations by plane, a passport will be needed.
Mexico
If you take a closed-loop cruise itinerary, you can visit parts of Mexico without a passport. Puerto Vallarta and Cabo San Lucas are popular destinations.
Here you can explore Mexico's stunning beaches and immure yourself in Mexican culture.

Bahamas
There are hundreds of islands that make up the Bahamas, and you can enjoy everything the area has to offer without a passport. However, this is only possible if you board a cruise bound for the Bahamas.
What better way to explore this topical utopia than by boating across the turquoise sea? If you are feeling adventurous, you can go diving and experience the gorgeous coral garden at the Orange Bowl reef.
Belize
If you are after a tropical vacation that offers plenty of relaxation and natural beauty, then Belize is the one for you.
If you are lucky enough to be on a cruise headed to Belize, you are in for a treat! Here you will find diving spots like no other where you can get up close and personal with stingrays and nurse sharks. If you are a history geek, you can explore archeological temples that have been reclaimed by the jungle.
Bermuda
That's right — you can enter Bermuda without a passport as part of a cruise with a closed-loop itinerary. Cruise ships dock at the ports in Bermuda, inclusive St. George, King's Wharf and Hamilton city.
Spend your day lying on the pinks sand beaches, indulge in some water acuities, or visit the island's Cyrstal Cave.

Honduras
Cruise ships usually dock at Roatán, the largest of the Bay Islands.
Here visitors can enjoy everything the island has to offer including the second-largest reef in the world.

Jamaica
Jamaica is the top country for a closed-loop destination cruise. There are three main ports for ships to dock in Jamaica, Port Antonio, Montego Bay, and Ocho Rios.
All of these ports have amazing beaches to explore, cute bars to enjoy a drink and attractions to visit.
If you are looking for a tropical beach vacation that doesn't require a passport, consider one of the above stunning exotic locations.