Ready for Something New? Spend a Night At One of These Top 5 Unique London Hotels
London is full of the unexpected and its places to stay are no exception. Discover five unique London hotels for your next overnight stay.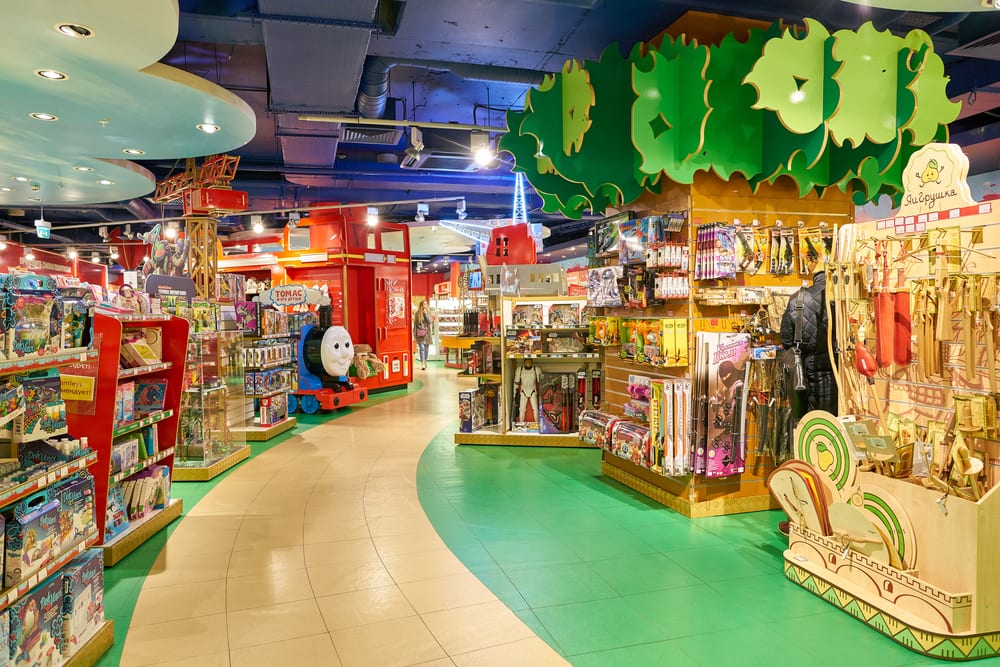 Are you planning a trip to London? As one of the world's most visited cities, London has something for everyone. London is one of the best places to browse for street style; enjoy fine food, history and culture; and there are endless venues for entertainment. There are approximately 300 theaters, 12,000 restaurants, 500 cinema screens and 240 museums and galleries.
When visiting London you'll discover a city full of unforgettable landmarks and exciting things to do. London is full of the unexpected and its places to stay are no exception. There are literally hundreds of hotel accommodation options available in London. Where do you even begin to look?
However, some of you maybe be after somewhere different and unusual to lay your head on an evening rather than just the standard hotel. Thats why we've put together the top five unique London hotels for an overnight stay. From accommodations at London Zoo to Hamleys Toy Shop, there are so many quirky places available.
5.) London Zoo
Have you ever wondered what it would be like to sleep over at the Zoo? ZSL London Zoo has set up a re-creation of a Gir Indian village in the heart of London Zoo. It's home to a pride of endangered Asiatic lions. The Gir Lion Lodge is hidden away within the Land of the Lions development.Here guests can enjoy the beautifully decorated lodges inspired by the welcoming charm of hotels in the lions' native Gir Forest home in India. Take part in exclusive after-hours tours of the Zoo at sunset, after-dark and in the morning. Then enjoy a dinner safari by flashlight to meet the nocturnal residents.
London Zoo opened in 1827 and was an architectural masterpiece. Many of those original buildings remain, now repurposed. Not only will you get to experience the wonder that the animals have to offer, but also all the history the Zoo has to explore.
One night's stay in a Gir Lion Lodge based on two adults sharing is £438 this includes a two-course dinner, breakfast, the guided tours, parking at London Zoo plus two days' entry to the Zoo with the option to visit ZSL Whipsnade Zoo on the second day. What a a great way to discover what happens when visitors go home.
ZSL London Zoo, Outer Circle, Regent's Park, London, NW1 4RY
4.) The Good Hotel
The Good Hotel — a floating building designed in an industrial style on a unique waterfront location — launched in Amsterdam and was the first Good Hotel to open worldwide. After it's success in Amsterdam, the Good Hotel continued its journey to London and has called historic Royal Victoria Docks home for five years.
Resembling a shipping container, it's hard to miss its name in huge neon lights. The Good Hotel is a profit-for-non-profit business. This means it employs a social business model that re-invests all its profits. Not only that, the Good Hotel offers employment and free training to the long-term unemployed in the community. The hotel is destined to leave to it's next destination in around four years.
Guests can enjoy food and drinks on the rooftop terrace, weather permitting.
The Good HotelWestern Gateway, Royal Victoria Dock, London, E16 1FA
3.) Hamleys 
Explore the magical world inside London's Hamleys Toy Shop, the oldest and largest toy shop in the world and one of the world's best-known retailers of toys. Set over seven floors, with more than 50,000 lines of toys on sale, it is considered one of the city's prominent tourist attractions, receiving around 5 million visitors each year.
Officially, this is a package for children's birthday parties, but there's nothing to stop you booking the Hamleys Dream Sleepover. The package includes a red carpet arrival, Hamleys Entertainers and exclusive hire of the entire Hamleys store. A fun VIP Store tour and treasure hunt will be given alongside a welcome drink, late night feast, film snack, sweets and bedtime treats. In the morning a Hamleys breakfast will be provided with a luxury gift bag for each child to take home. Price is available on application.
The Hamleys Group, 2 Foubert's Place, Regent Street, London, W1F 7PA
2.) Harry Potter Chambers B&B
Potter fans will be over the moon to find that the five-star boutique B&B Georgian House Hotel has created some magical rooms for you to enjoy the Harry Potter Experience. Have your spell book and wand at the ready as you are transported into the magical wizarding world of Harry Potter. Hidden behind the bookcase door is a secret passageway, a spooky entry with dry ice fog, candles and the theme music playing. You descend down to the mysterious and magical Wizard Chamber.
Today, the Georgian House Hotel boasts five stars and 63 bedrooms and apartments.
"It's wingardium leviOsa, not leviosAH." — J.K. Rowling, Harry Potter and the Sorcerer's Stone
Georgian House, 35 – 39 St George's Drive, London SW1V 4DG
1.) Natural History Museum
The Natural History Museum is located in the heart of South Kensington. Enjoy a night of fun, food, science, movies and music at the Natural History Museum's sleepover. With the Dino Snores for Grown Ups you can set up camp beneath the skeleton of largest animal on the planet. All you need to do is bring your sleeping bag. The blue whale skeleton will take center stage this summer in place of dinosaur Dippy, who is currently on a tour of the UK.
Enjoy an all-night monster movie marathon, a trip through the galleries and temporary exhibitions plus a science show, stand-up comedy and live music. Cost is £180 which includes a drink on arrival, a three-course dinner and a hot breakfast. Home to over 80 million specimens within five separate collections. There is so much to see and do and it's an educational experience!
"Everything in the museum comes to life at night!" — Larry Daley, Night At The Museum
The Natural History Museum, Cromwell Road, London, SW7 5BD
Which of these unique London hotels would you like to stay in? Leave your comments below.