10 Unusual Experiences In London That You'll Never Forget!
London is a big pretty big place. There is just so much to do where do you even begin? Here's our list of unusual experiences in London.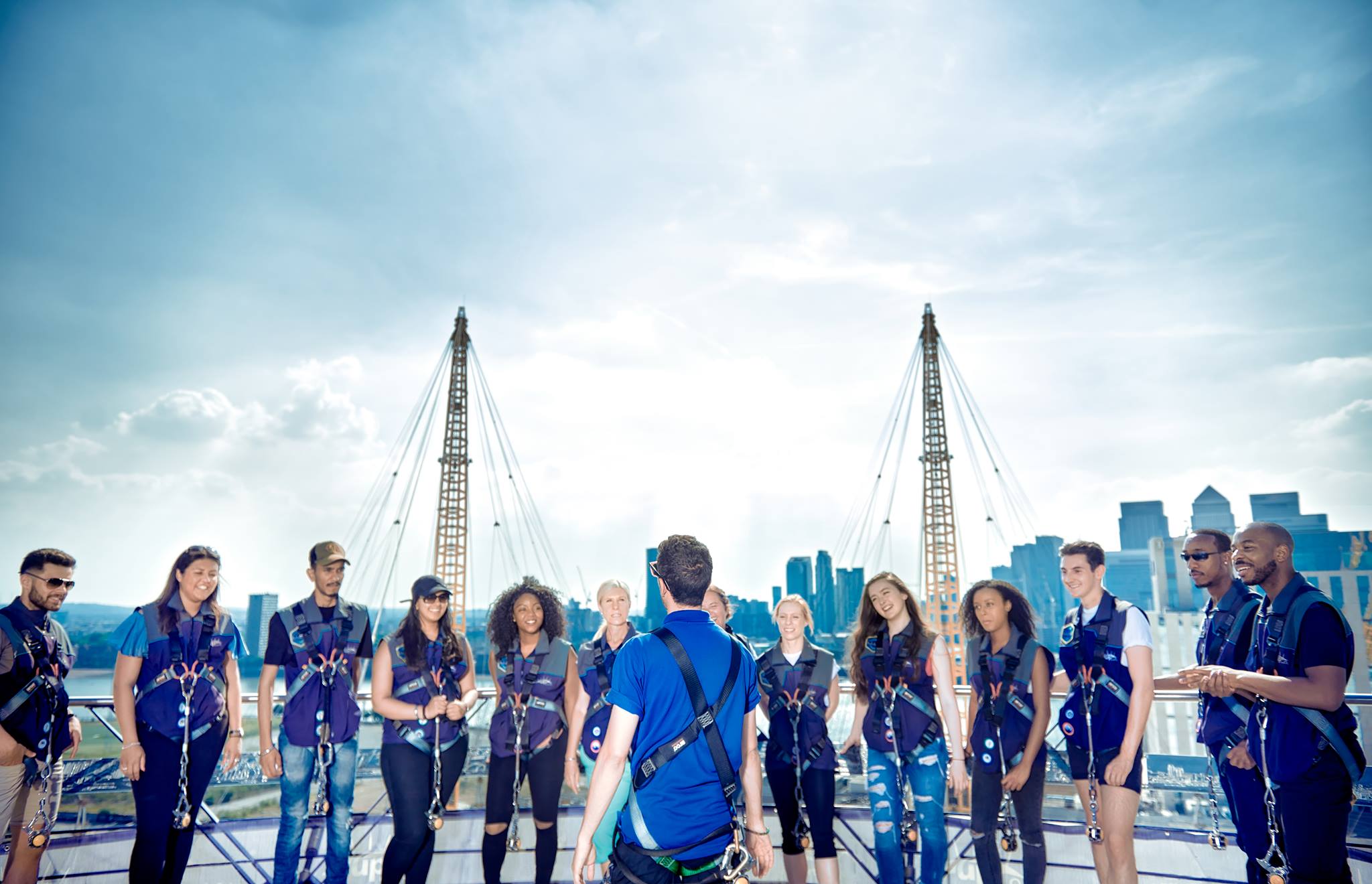 London is a big pretty big place. There is just so much to do where do you even begin? We searched the internet for the most unusual and quirky things for you to do in the city. Here's our list of unusual experiences in London that you'll never forget!
10.) Clowns Gallery-Museum London
Clowns Gallery-Museum in London is a small gallery full of photographs, props and costumes used and worn by some of Britain's most famous clowns. Unofficially, clowns have a rule that no two performers are allowed to have the same make-up. To ensure that clowns weren't duplicating each other's make-up each unique design was painted onto an egg. Real eggs were originally used but later were substituted by ceramic eggs. The museum has more than 200 of these eggs on display. Open on the first Friday of each month.
Clowns Gallery-Museum, Holy Trinity Church, Beechwood Rd, London, E8 3DY
9.) God's Own Junkyard
God's Own Junkyard showcases artist Chris Bracey's personal neon collection of work in a salvage yard in Walthamstow. It contains everything from his signage for Soho sex clubs in the '60s to his work for the movie industry. It includes pieces that were used in Captain America, Eyes Wide Shut, Byzantium and more. You will also find his own work here that has been displayed in galleries as well as commissioned pieces. The Junkyard is open to visitors 10:30am–4pm every Friday and Saturday. Entry is free.
God's Own Junkyard, Unit 12, Ravenswood Industrial Estate, Walthamstow, London, E17 9HQ 
8.) The Slide At The ArcelorMittal Orbit
The Slide at the ArcelorMittal Orbit is the world's longest tunnel slide at 178m. Slide down what is also the UK's tallest public artwork. Take in the dramatic cityscape views as you go shoot through this exciting ride. A 40-second trip that can take you to speeds of up to 15 mph. The Slide was created byGerman artist Carsten Holler at the invitation of Sir Anish Kapoor, the designer of the Orbit. This is a showcase of innovation from two of the world's leading artists.
ArcelorMittal Orbit, Queen Elizabeth Olympic Park, Stratford, London, United Kingdom E20 2SS
7.) Icebar London 
Step into the sub-zero world of the UK's only permanent Icebar. It's made from 40 tonnes of unique, natural ice fashioned into iconic ice sculpture displays. Put on your warm capes and gloves and get ready to sip some amazing cocktails. Enjoy the spirit-based cocktails served in the Icebar's famous ice glasses. The icy surroundings and frozen sculptures will amaze you. You can even warm things back up with a Rum Blazer warm cocktail or another of their signature cocktails.
Icebar London, 31-33 Heddon Street, Mayfair, London W1B 4BN
6.) Climb The O2
Climb the O2 over the roof of London's O2 via the fabric walkway. Suspended above the iconic tent canvas, you can make the 365m journey to the summit, 52m above ground level. At its steepest the walkway has an incline of 28º on the way up and 30º on the way back down. A hand rail has a slight bounce to replicate the feel of the tent surface below. Once at the top, you can take in the incredible views of London stretching in every direction.
The O2, Peninsula Square, London, SE10 0DX
5.) Trapped In a Prison Van Escape Game
You're trapped in a prison van. Do you think you can you stop the van and escape within 60 minutes? Trapped in a refurbished prison van, you and your crew will have to apply all their street smarts to escape this immersive experience. First step: stop the van. Second: escape. Third: retire with your loot. Simple enough in theory. It turns out there are a few obstacles in the way to test your skills on this the ultimate prison break experience. Have you got what it takes?
London – North Greenwich
4.) Pitch Black
Pitch Black came to fame after the successful launch of their pop-up in Shoreditch. Now they're back again! In one of London's best locations. Pitch Black is located in a secret central London location, surrounded by the trendiest restaurants, theater and shopping destinations of the Capital city. A multi-sensory dining experience unlike any other. The server will give you the opportunity to familiarize yourself with the surroundings before the lights go down. Once in the dark enjoy a selection of drinks, including cocktails or wines. Pitch Black does not focus on the presentation of the food. Instead, it allows your senses to discover the flavor, aroma and feel of each dish. A completely interactive experience.
Secret location
3.) Locked In A Room
Locked In A Room is a one-of-a-kind, fantastic and fun challenge — a unique live escape room experience in London. Ideal for large or small groups of friends looking to experience something completely different. Upon entering the room you will be faced with a non-physical, completely immersive race against theclock. Solve the cryptic clues, tests and puzzles to escape the room, which must be done within 60 minutes. With 13 purpose-built escape rooms running on two highly themed identical formats. It's a frantic race against time and teams in the other rooms.
ExCeL London, 1 Western Gateway Royal Victoria Docks, London, E16 1XL
2.) Ghost Bus Tour
Jump on board the Ghost Bus, a classic 1960s Routemaster, and discover the dark side to the city with the London Ghost Bus Tour. Once used as a funeral bus, it has been restored to transport you around the creepiest parts of London. The night includes plenty of gruesome facts along with good dose of dark humor. The Ghost Bus will pass the Houses of Parliament, St Paul's Cathedral, the Tower of London and many more locations to reveal creepy tales of torture and murder.
London – Northumberland Avenue
1.) The Crystal Maze 
The Crystal Maze in London offers the perfect combination of team building and feel-good entertainment. Every member of every team will take part in the challenges that come before them. Based on the outrageously popular UK '90s TV show it has now become a stunningly immersive adventure you can experience for yourself. All you need to do is grab some friends, run around, complete a variety of challenges and win some crystals. What more could you possibly want?
10-14 White Lion Street, Angel, London, N1 9PD
Which of these unusual experiences in London would you like to do?
Read more: 5 Things You Have To See If You're In London