10 Best Summer Vacation Ideas
We've got the best list of summer vacation ideas for you to add to this year's bucket list. Whether you want to stay home or travel abroad, there is guaranteed to be something perfect for you!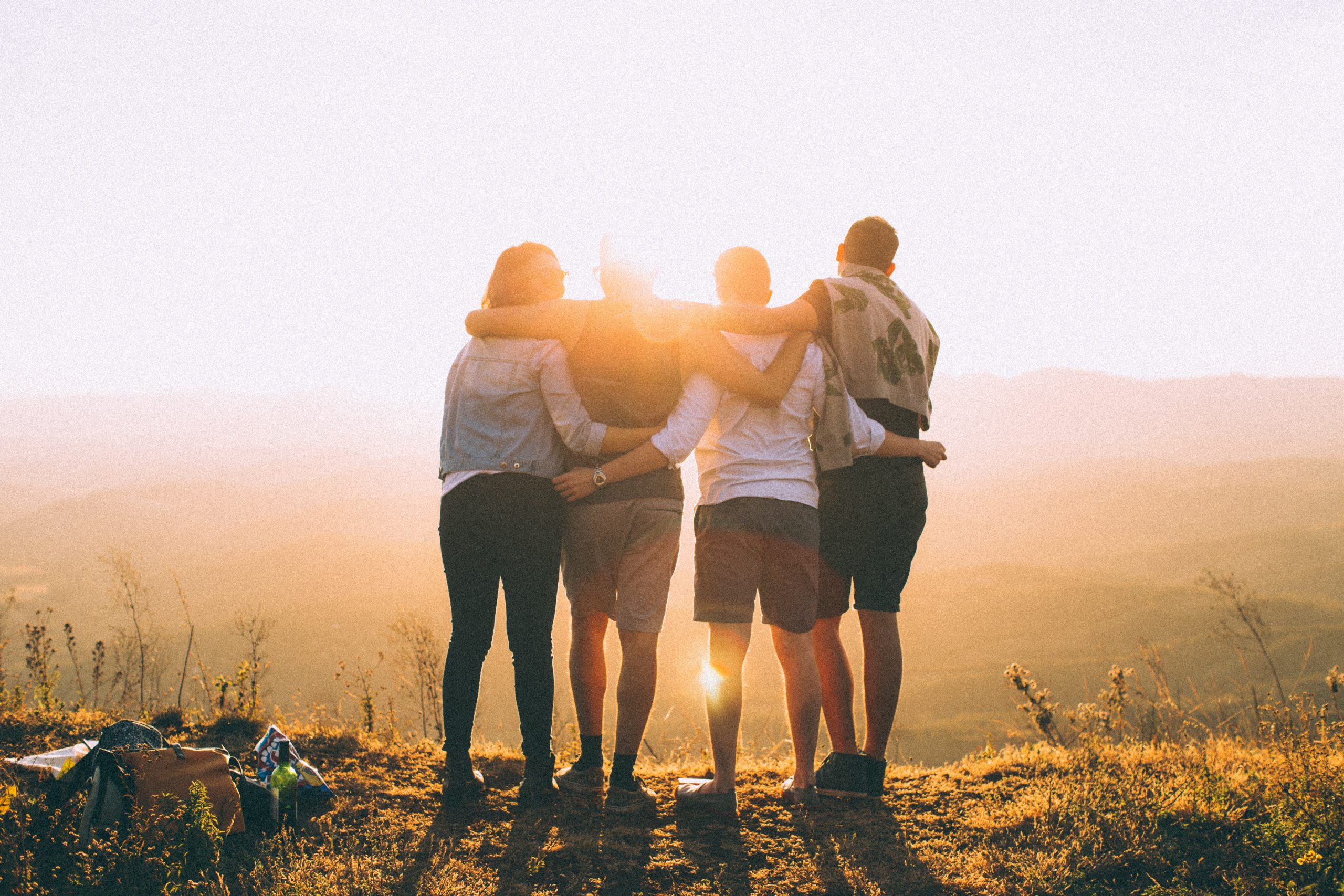 After surviving winter, it's time to treat yourself to a fun-filled summer vacation. So, what's the plan? Summer is the ultimate time to soak up the sunshine, whether you're staying local or seeking a holiday. Check out these 10 fantastic summer vacation ideas from around the world. They offer plenty of activities for you to enjoy solo or with friends. Keep this list handy. Even if it's winter where you are now, remember that it's always summer somewhere!
10. Take a Road Trip
A summer vacation is the perfect time for a road trip almost anywhere in the world. If you prefer not to travel abroad, consider taking several short road trips over the weekends. Gather a group of friends, share a car, and split the expenses. Whether you're planning a long or short road trip, nothing strengthens bonds like spending time together on the road, singing karaoke in the car, and even tolerating that backseat driver. Additionally, long drives offer a unique opportunity to unwind and explore new destinations.
If you're keen on a European road trip, consider Iceland's Ring Road which will take you through plenty of epic natural landscapes (all free). In summer, the sun only sets for a few hours so you basically always have light!
Stuck state side? Try visiting every waterfall in New England. There's more than you imagined.
9. Go on a Camping trip
Ensure the summer temperatures are ideal for camping. Moreover, this presents a great chance to gather your friends, partner, or family for an incredible weekend getaway. Choose a location near the ocean or river for cooler nights and a refreshing retreat from the daytime heat.
New Zealand is an easy country to road trip and camp and an bonus is that wild camping is FREE!
8. Go Hiking
Hiking through mountains in the summer provides the perfect opportunity to escape the city's hustle and reconnect with nature. Additionally, with comfortable temperatures in the mountains, you can take a few days (or more) to explore stunning countries like Norway or Canada.
If you're in the US and can't leave, why not check out some of these best hikes in the US?
7. Visit National Parks

Grab an annual parks pass and start making the most of the breathtaking beauty of nature that surrounds you. Be sure to select a national park with abundant shade and explore the wide array of awe-inspiring hikes it has to offer. And if you're in the mood for a daytime adventure, why not choose a park that also offers spectacular stargazing opportunities, such as Arches National Park? Embrace the serenity of nature while immersing yourself in the wonders it unveils at night – a truly enchanting experience!
6. Go Island Hopping 
Island hopping is an incredible summer vacation idea that transports you to a tropical paradise. You can sail through the picturesque San Blas Islands of Panama, explore the famous islands and beaches in Thailand, or venture to the Philippines with its abundant 7,500 islands.
Not only are island hopping adventures in these places affordable, but the plethora of options also ensures you can find islands without the summer crowds. If you're limited to American soil, consider visiting Prudence Island, Martha's Vineyard, Cuttyhunk Island, Nantucket, and Block Island off the southern coast of New England.
In conclusion, island hopping offers a diverse range of destinations and experiences, allowing you to embrace the true essence of summer bliss.
5. Enjoy Some Downtime on The Beach

Just imagine this: white sand, blue water, and an isolated beach all to yourself. If you've been working hard and need to de-stress, the summer is the perfect time to book an Airbnb, bring along that novel you've been meaning to read, and simply relax on the beach, enjoying some quality "me" time. And if you're not fortunate enough to live in a place with stunning beaches, why not seize the opportunity to escape by booking a holiday to Croatia or Spain? You can indulge in the sea-life there and create unforgettable memories. So go ahead, treat yourself to a well-deserved getaway!
4. Go Scuba Diving 

If you haven't experienced Scuba Diving yet, summer is the perfect time to start. Not only do you get to explore the underwater world with its diverse species and warmer waters, but there are also liveaboard options available. You can spend a week or two on a boat, diving all day and truly immersing yourself in the beauty that lies beneath the water's surface.
Did you know you can swim with sharks off the coast of Block Island? An amazing summer getaway awaits on a tiny little island off the coast of Rhode Island. This hidden gem offers a wide variety of thrilling water sports, including swimming with sharks, spear fishing, and charter fishing.
Moreover, diving is an activity that offers both affordability and proximity. If you're in Europe or Africa, consider exploring the Red Sea in Egypt. Here, you can indulge in affordable food, accommodation, and diving experiences. Similarly, in the Americas, head to Honduras for a chance to dive in the warm Caribbean Sea. Lastly, if you're in the Pacific, there are breathtaking dive sites waiting to be explored around the Philippines, Indonesia, and Malaysia.
3. Take Surfing Lessons

If you're looking for a reason to plan a vacation, why not choose a destination with a surf camp? During summer, the sun rises early, making it a breeze to catch the best waves. Additionally, many places offer combined yoga and surf camps, allowing you to find your inner peace while honing your surfing skills. Costa Rica, Nicaragua, Sri Lanka, Australia, and Bali are just a few excellent choices for surf camp getaways.
2. Chase Waterfalls 
I don't think there is a single person who could ever get enough of waterfalls. Add some of these best waterfalls around the world to your bucket list and use this summer to start checking one or two off. This could be an annual summer vacation idea! Moreover, the greatest reward comes at the end when you get to jump into the refreshing pool. It's truly the perfect way to savor the summer.
1. Travel!
If you're not tied to a specific summer vacation or activity, consider simply packing a bag and heading off somewhere for a few months. Summer attracts many tourists to the northern hemisphere, so take advantage of traveling during the off-peak season in the cooler southern hemisphere of Europe. If you prefer warm weather, you can't go wrong with destinations like Italy, Croatia, Spain, or the Greek Islands, where sunshine is abundant. Plus, you'll enjoy the added benefit of exploring new places and cultures along the way.
Book Travel Through TripAdvisor
What are you doing this summer? Let us know which of these summer vacation ideas is your favourite or if you think we've left one out!