How to Do NYC on The Cheap: 10 Things That Are Actually Cheaper in NYC
NYC is one of the most expensive cities in the U.S., but if you know what to look for, certain things can actually be cheaper in NYC. From the indulgent to the basic, here are 10 things that are actually cheaper in NYC than in most other cities in the U.S.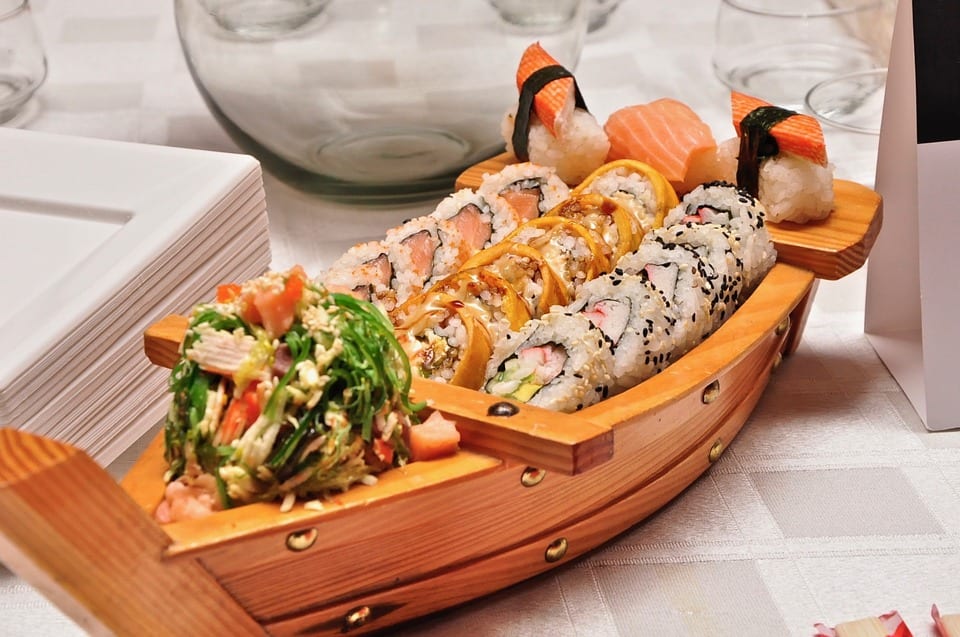 New York City is one of the most expensive cities in America, but if you know what to look for, you can find a few things that are actually cheaper in NYC than most other cities. We'll be honest: There aren't many, but they do exist.
From the indulgent to the basic, here are 10 things that are actually cheaper in NYC than in most other cities in the U.S.
1.) Mani-Pedis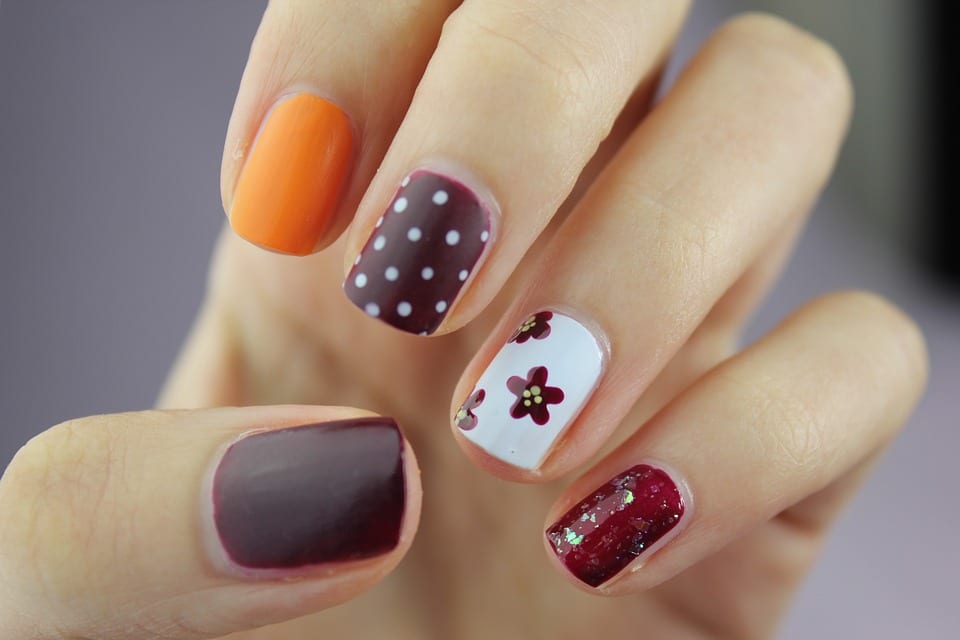 If you know where to look, manicures and pedicures can actually be cheaper in NYC than in most other U.S. cities.
Every high-powered New York careerist – guys included – knows that manicures aren't an indulgence, but kind of a necessity to putting forth a professional appearance, and chipped, dirty, untidy fingernails aren't going to cut it. Thankfully, there are numerous nail salons in NYC offering affordable manicures and pedicures, with some as low as $20.
2.) Massages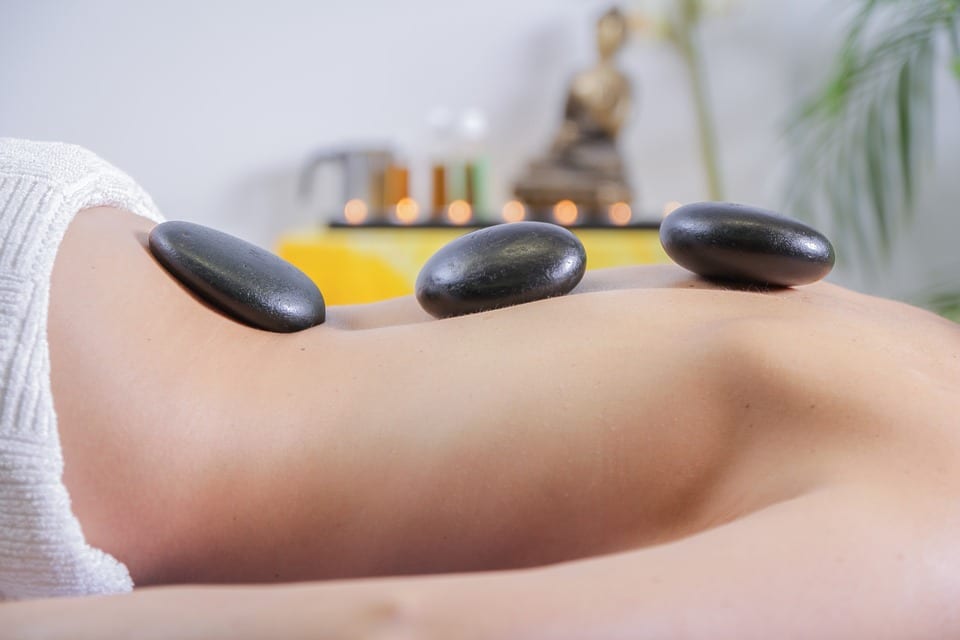 NYC's thriving Chinatown offers everything from delicious dumplings to cheap (and good) massages. While upscale spas offer massages starting at $80 and higher, Chinatown offers massage packages from as little as $29/hour – some including hot stones or targeted sports massages. 
Chinatown isn't your only source, though; Chelsea's ShunFa Relaxing Center II on 7th Avenue (between 23rd and 24th streets) offers one-hour massages starting at $39, and one-hour foot reflexology starting at $29. Numerous other massage parlors are sprinkled throughout the city, all offering massages that are cheaper in NYC than they are in most other cities in the U.S.
3.) Museums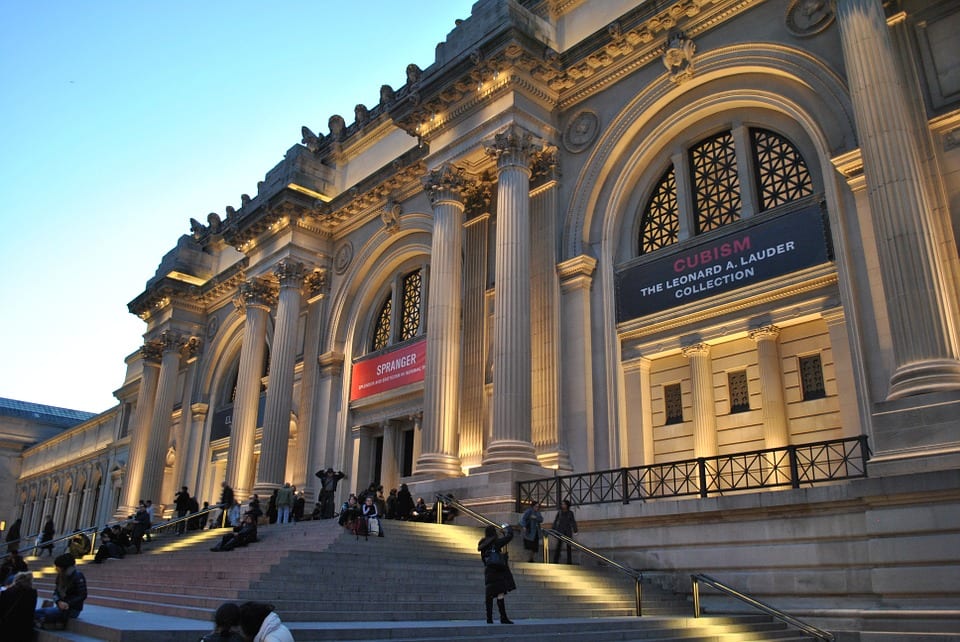 There are a lot of museums in NYC, and some are actually cheaper than major museums in other cities. The Met has a suggested $25 entrance fee, but the truth is it's "pay what you want," and for New Yorkers, it's free. Other museums have discounted and free days: MOMA is free on Fridays from 4 pm to 8 pm, thanks to a partnership with UNIQLO. The New Museum is free on Thursdays from 7 pm to 9 pm, and The Frick offers a "pay what you want" on Sundays from 11 am to 1 pm.
The only thing better than getting a bit of culture is getting it for free!
4.) Cruises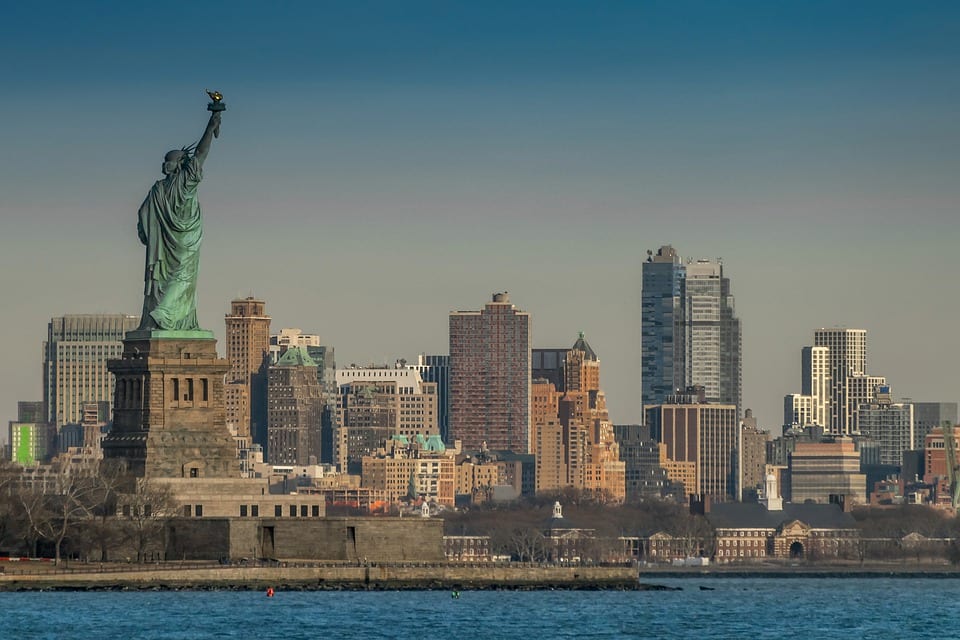 Do you enjoy riding in boats? If so, you can do it cheaper in NYC than in most other cities! The Staten Island ferry is free, and you're able to BYOB and see amazing views of the city (and The Statue of Liberty) from the water. Go at sunset, and you have you a free sunset booze cruise!
There's also a boat that goes out to IKEA and is also free, regardless of whether or not you purchase any new goods.
5.) Sushi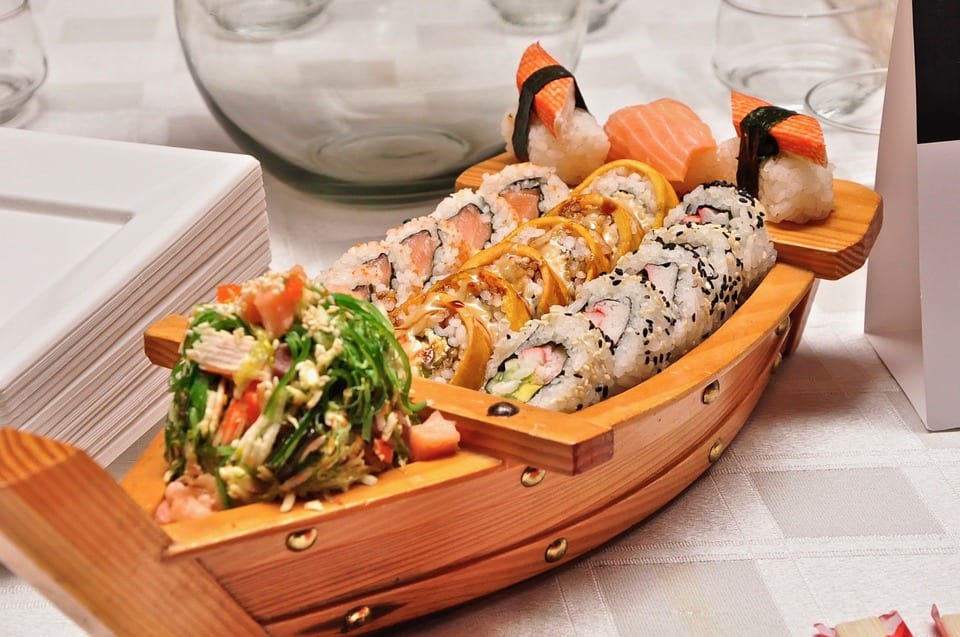 We're all wary of cheap sushi, but NYC has numerous restaurants offering both cheap and quality sushi. Hole-in-the-wall spots such as Sushi Para (there are two locations, one in the West Village and one on the Upper East Side) offer all-you-can-eat sushi menus for just $26 every night of the week. Even better? If you order enough, the sushi comes in a boat.
Sushi Para is BYOB, with a corkage fee of just $3. Come hungry, though, and order smart: The restaurant will charge you $1 for every unfinished piece of sushi on your plate. 
6.) Sample Sales
NYC is famous for fashion. While high-end and couture shops such as Saks Fifth Avenue, Bergdorf's and Barney's line Fifth Avenue, and Opening Ceremony, Prada and Celine can be found in SoHo, they are far from cheap. Thankfully, NYC is always good for a sample sale, where designer apparel, accessories and more can be found for a fraction of the price (usually starting at 70% off retail and going down to 90% off the last day of the sale).
Want to know about the latest? Check out 260 NYC, or keep an eye on Racked's calendar to plan in advance.
7.) Oysters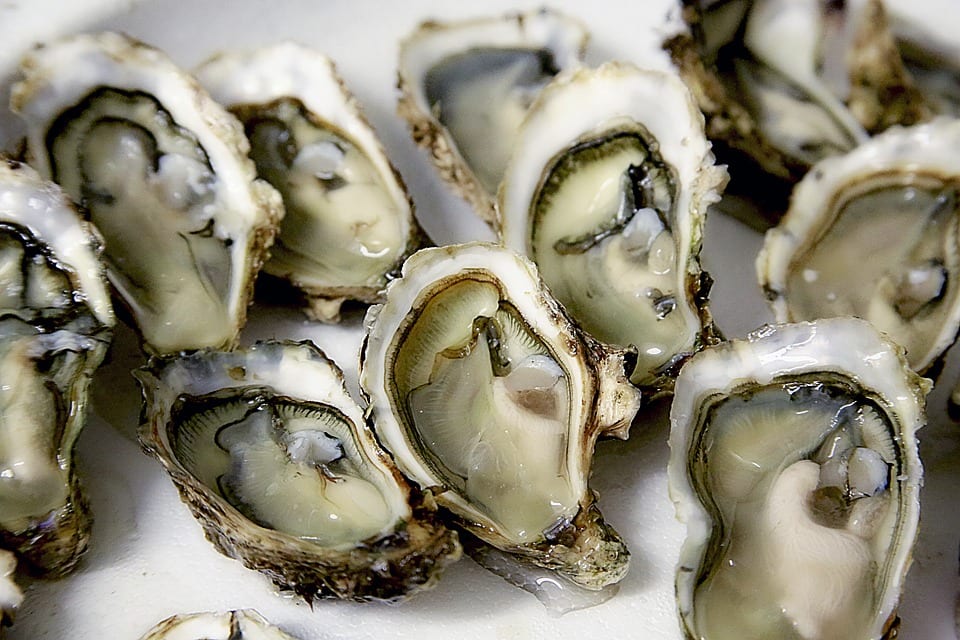 Oysters are certainly not unique to NYC, but the number of restaurants offering half-priced or even $1 oysters is.
Places such as Mermaid Inn (with five locations throughout the city) and Virgola offer one dollar oysters for their happy hour specials, and Maison Premier offers the delicious for half price during its happy hour. 
8.) Bagels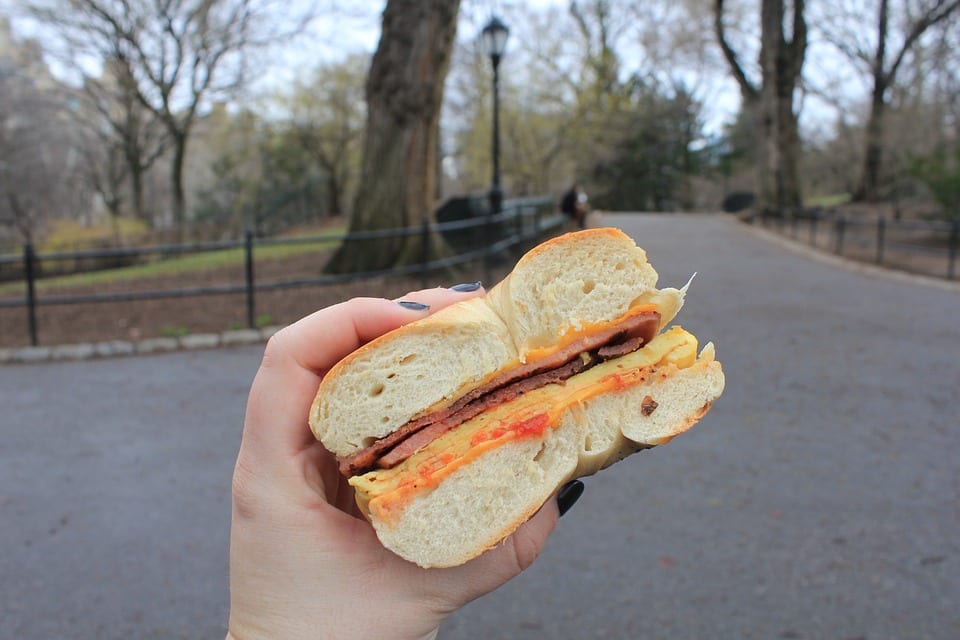 Whether plain, egg, everything or poppyseed, or with butter, a schmear, or a schmear and lox, bagels are better in NYC than in any other city in the U.S. It's a fact. Albeit, a biased one perpetuated by New Yorkers. They're also cheaper in NYC than in other cities, with most starting at $1.25.
A common theory is that it's due to NYC's tap water, which is often said to be "the champagne of tap waters," and one of the cleanest tap waters in the world. Looking for one of the best bagels in NYC? Check out Murray's, Essabagel or Bagels on the Square, and you'll quickly learn why. 
9.) Exercise
New Yorkers pride themselves on their fitness. An all-access Equinox membership (the "it" fitness club in NYC) costs $210/month, and that's the "locals" price if your company is willing to pay part of the membership dues. If not, expect to pay more than $250/month.
Gyms and studios are expensive in NYC, but there are a few free ways to get a bit of fitness. Walking the city is an obvious one, but you can also rent kayaks for free at the downtown boathouse, or partake in free yoga classes in Bryant on Tuesdays and Thursdays throughout the summer. 
10.) 99-Cent Slices of Pizza
NYC has some of the best pizza in the world (just check out our roundup of the best pizza joints in NYC), and, if done right, can be cheaper in NYC than in most other cities.
While places like Artichoke charge $5 and up for a slice of their signature pizzas, it's not uncommon to find 99-cent-slice pizza places in pretty much every neighborhood in the city. Not only are these slices affordable, they're delicious, too! Whether you're budgeting or just feeling like a slice of pizza, pizza is one of the only food items in NYC where you can get a delicious lunch for less than $3 … and that's if you're really hungry and craving three slices!