Hack Your Way Into Beating the Jet Lag
Technology is tackling all the problems that human beings face, and it didn't take long to answer the question of how to beat jet-lag or survive long-haul flights.
These are four technologies that can help.
6.) Use Timeshifter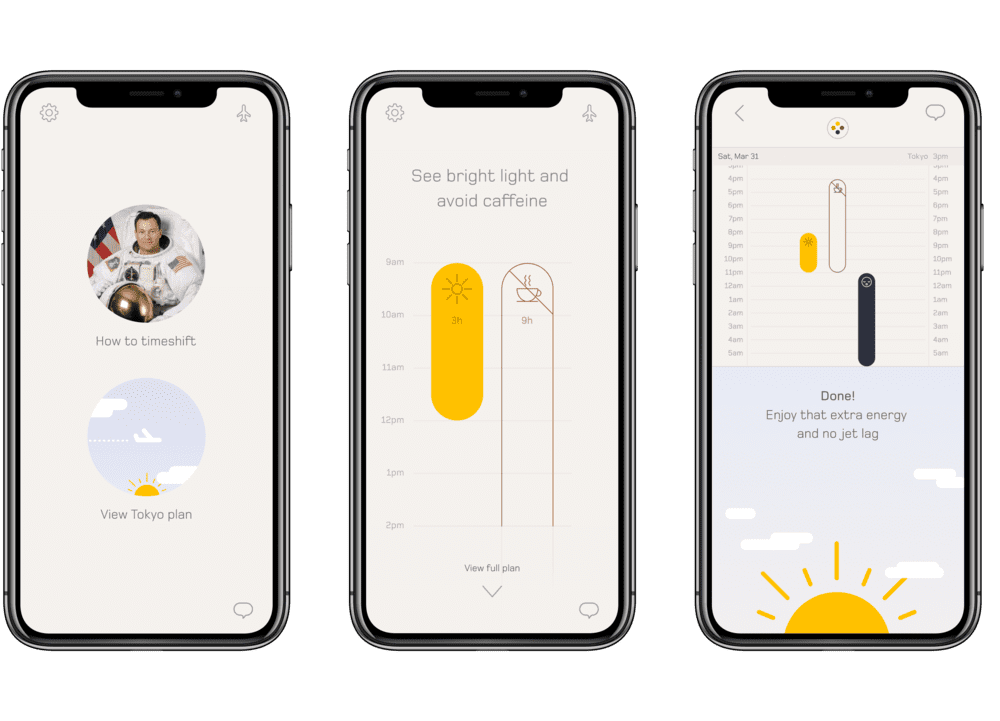 Timeshifter's CEO says that each traveler requires a personalized approach to cure their jet lag, taking into consideration several factors including their sleep pattern, chronotype, flight plan and some personal preferences.
We couldn't agree more. While this general advice has been given by expert travelers, each one of us experiences jet lag differently.
Timeshifter is an iOS and Android app that is based on sleep and circadian research and employs the same technology used by astronauts and athletes.
The app creates a personalized jet lag plan and identifies the actions to take and timing of those actions (for example, the best time to sleep and for how long, when to see the bright light and take melatonin, whether to enjoy caffeine or avoid it and so on).