Find The Best Madrid Cafe For You Among These Freshly Brewed Picks
Finding great coffee is easier than you think, especially if you find yourself in Spain's capital city. Pick your favorite Madrid cafe out of the five we've chosen for you to try!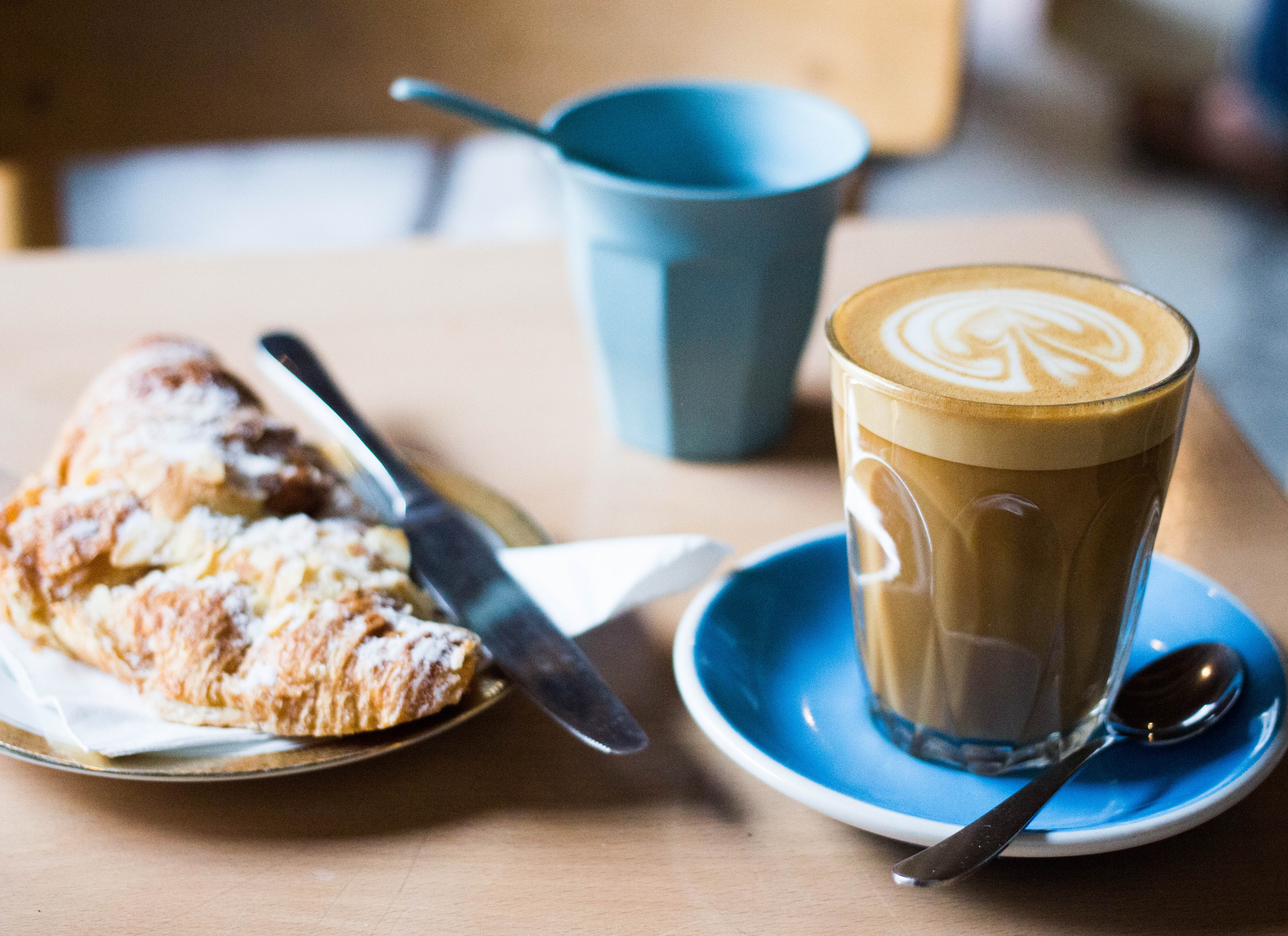 Madrid, the capital of Spain, is a city constantly buzzing with life, where you can find a variety of bar and restaurant options on every corner. Spain was recently revealed to be the second-most visited country last year, attracting people from all around the world with its charm and effortless beauty. In the vibrant capital, Madrid offers everything under the sun: from museums, delicious tapas, tours, outdoor terraces, and premier art galleries. Home to a mix of modern and historic culture, it's no surprise that tourists continue to flock here year after year. Certainly, the quintessential Madrid cafe adds to the city's charms.
Besides being known for its authentic Spanish cuisine and endless flow of Spanish wines, the specialty coffee scene has been popping up in every neighborhood: where both local and visiting coffee enthusiasts are gathering for a tasty and authentic Madrid cafe experience.
Surprisingly, this new wave of roasting goodness is only a recent trend stemming from the once-traditional cafes that dominated the Madrid scene. The coffee concept in Spain was a bit simple – a typical cafe con leche or cafe solo is perfect for socializing or a quick morning boost. But now, if you are one in search of a coffee lover's dream, then look no further. The Madrid cafe scene has all that and more. Coffee enthusiasts have sought out and devoted themselves to creating a dynamic takeover of the coffee concept in Madrid.
The combination of cozy atmosphere and the bold scent of freshly brewed richness you receive as soon as you enter the door make these following contenders the top 5 cafes that coffee lovers in Madrid absolutely must seek out!
5.) Toma Cafe
A small but impressive spot located in the trendy neighborhood of Malasana, Toma Cafe's slogan "Warriors Love Coffee" is known throughout the Madrid community.  It's no secret that these guys have their coffee knowledge down pat. Having received recognition for their seasonal coffees and laid-back ambiance, this urban-style cafe never seems to disappoint. Popular among both locals and visitors, here you can enjoy an afternoon caffeine break while exploring the city.
In addition, Toma offers customers training workshops that range from learning the basics of a barista to mastering illusion and latte art. Recently, Toma opened a new location in Plaza Olavide, meaning more of the unique Toma experience for everyone while it continues to serve up those tasty hot and cold brews for fellow coffee lovers.
Address: 49, Calle de la Palma, 28004
4.) Monkee Koffee
Experience the trendy vibes as soon as you walk through the door of this Madrid cafe. This spacious and retro-style hangout will make you feel as if you just entered the heart of Brooklyn: where writers, freelancers and artists come to enjoy a delicious cup of joe … armed with laptops and notepads to conquer a days work.
Monkee Koffee prides itself on being passionate about good coffee, which keeps us coming back for more. You can find a little bit of everything here, from freshly made pastries to a great selection of teas. Whether you are looking to stop by for a fresh brew or looking to sit back and relax with some friends, this place provides a welcoming experience for everyone.
Address: 112, Calle de Vallehermoso, 28003
3.) La Colectiva Cafe
In a city where space is limited, La Colectiva is there to save the day. Located in the central residential area of Chamberi, La Colectiva offers visitors a wide range of impressive coffees paired with tasty vegan delights. If you are searching for filtered specialties and a nice cold brew on those hot summer days, this is the spot for you.
This Madrid cafe has a modern style with a spacious basement equipped with laptop working spaces and comfortable sofas. Perfect for unwinding with friends, working or studying. Upstairs is where you will find the place bustling with people, enjoying their brew on the high-top tables and grabbing a delicious homemade vegan bite to eat.
Address: 9, Calle Francisco de Rojas, 28010, Madrid
2.) WayCup Speciality Coffee
If you care to travel a little bit off the beaten track, WayCup Speciality Coffee is the place to discover. Located only slightly outside the city center, WayCup is home to the best green matcha tea in all of Madrid (perfect for those cold winter days) and with a varied selection of coffee drinks, the cafe inspires to awaken coffee lovers from the terrible nightmare of commercial coffee.
The cafe trains its staff – otherwise known as the WayCup Family – under a philosophy of respect for processes and raw materials to achieve an impeccable product, resulting in the specialized barista preparing unique coffees for their customers day after day. Basically, they know their stuff.
An added bonus in addition to its original coffees and teas is its large variety of homemade cookies, which provide an exclusive experience for customers.
Address: 27, Calle de Juan Bravo, 28006
1.) La Bicicleta Cafe
To enter this shop, you must have a passion for bicycles as well as a deep love and admiration of the aroma of fresh coffee. La Bicicleta has been a Madrid cafe favorite for years. Inside you will find a mixture of bicycles, art and hipster vibes … perfect for enjoying the homemade and dynamic experience they offer.
La Bicicleta embraces both a cozy and down-to-earth atmosphere, providing a workspace with unlimited wifi during the day for both freelancers and coffee lovers alike, as well as a trendy-hotspot vibe at night that attracts crowds from all over Madrid. Be sure to arrive early to snag a seat and partake in the cool and collective atmosphere.
Address: 9, Plaza de San Ildefonso, 28004