4.) Break Your Route and Know Your Options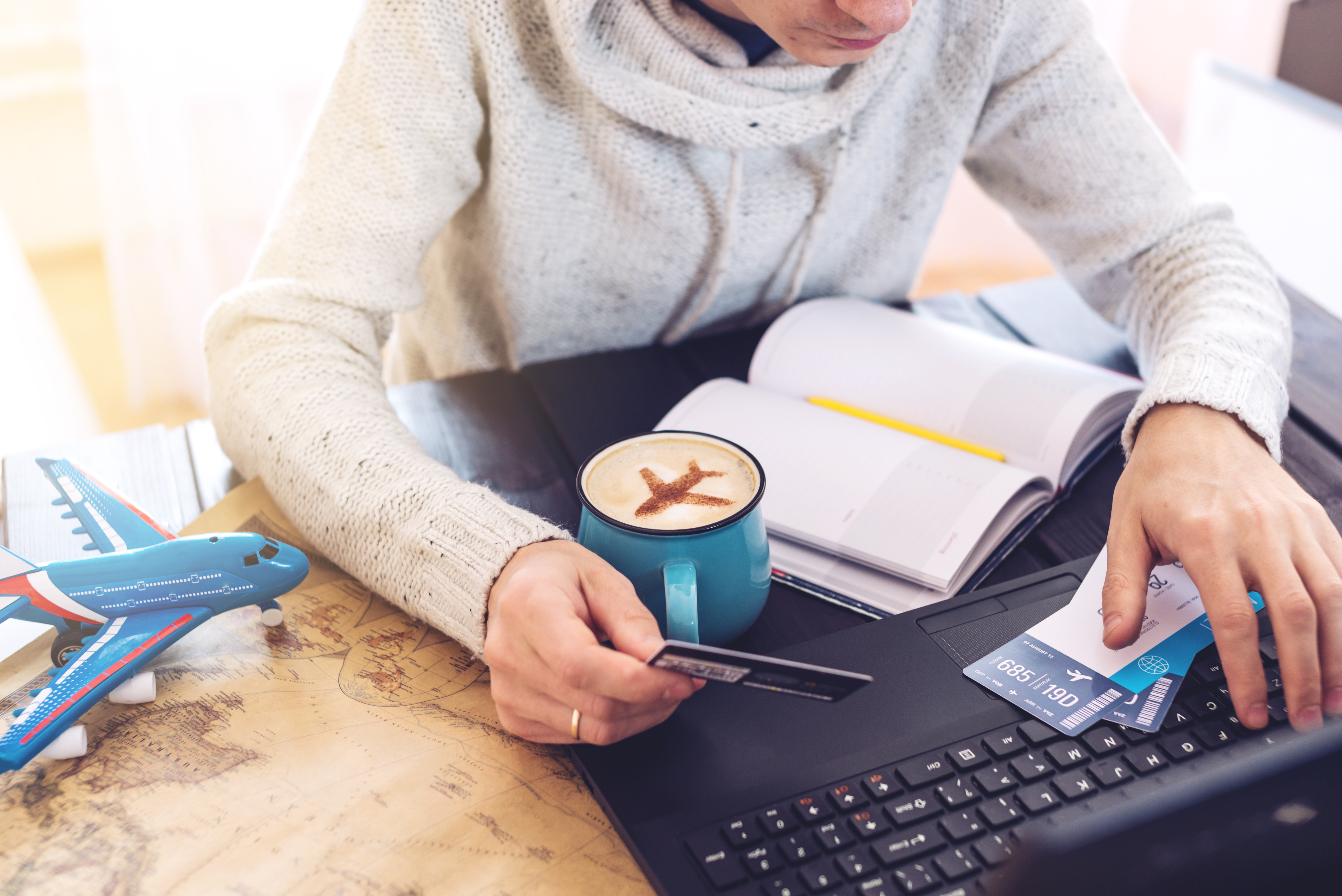 Similar to being flexible, considering nontraditional options can help you get cheap flights.
Consider Not Flying Directly
Sometimes, breaking your journey into different destinations can save you big bucks (and allow you to visit new cities each time).
For example, if you are traveling to Finland from the US, you can either fly directly there or book a less expensive long-haul flight to a nearby country (UK, France, Germany, Norway, etc.) and book another continental flight with a low-cost carrier.
Another option is flying to another city then taking the bus or the train to reach your final destination. You will be surprised at all the costs you'll cut this way. You might need a calculator, a pen, and a paper to do the math, but it's worth it if you get a cheap flight!
Know the Budget Airlines and Where They Land
In case you chose to carry on with the plan above, you will need to know the budget carriers available to you and the airports they reach. Here is a list of some of the major low-cost airlines per region:
USA: Southwest, Spirit Airlines, Allegiant Air, Frontier.
Canada: Flair Airlines, Jetlines, WOW Air, Swoop.
Europe: Ryanair, EasyJet, TUIfly, Vueling, JetBlue, Aigle Azur.
Asia: Tiger Air, Jeju Air, Air Asia, Jetstar, Spring Airlines, Hong Kong Express, Spice Jet.
Africa: Kulula.com, Fastjet, FlyAfrica.com, Air Arabia, Mango, Flyafrica.com, Fly540.
Latin America: Flybondi, Azul Brazilian Airlines, Gol Transportes Aéreos, JetSmart, EasyFly, Wingo, Interjet, VivaAerobus.
Australia & New Zealand: Jetstar, Tiger Air.
Always check on their websites to see which airports they land at and plan accordingly. Also, keep in mind that some of these airlines may charge a lot more for checked baggage, so get good carry-on luggage or a travel backpack to avoid extra fees.
Compare Roundtrip Flight Fees and Separate Flight Fees
When searching for flights on your computer, see what it costs to book one way to your destination and then a separate booking for the return flight.
Sometimes local airlines that fly from specific destinations can amount to significant savings that may not be available on your destination flight or vice versa. This tip can not only be a great way to save money but can also be a way to have more control over your flight time.
It also allows you to create multiple day layovers in other destination cities you wish to see, giving you two locations for the price of one trip.